If you search for 'pure bliss' in the dictionary, it'll read something along the lines of: reclining back after a hard day's work in a sunny armchair with an overflowing G&T, vodka tonic or a whisky.
Whether you're a spirit aficionado or a recent addition to the fan club, you'll no doubt be stoked with all the distilleries on and around the Gold Coast. For your drinking pleasure, we've put them all in one handy list, so you can add them all to the bar cart immediately.
Here are all the best distilleries on the Gold Coast, handpicked by us for your drinking pleasure.
Husk Distillers
TUMBULGUM
If you needed further proof that rum was having a serious moment, then the opening of Husk Distillery is it. Exploding in popularity thanks to their iconic Ink Gin brand, Husk Rum & Gin Distillery is Australia's first paddock to bottle Agricole rum distillery, which means it's made from freshly crushed sugar cane juice, instead of molasses. Nestled in the adorable village of Tumbulgum, the luscious property boasts 60 stunning acres of grazing cattle, sugarcane rainforest and, of course, the distillery. You've got to try the indigo-hued Ink Gin, which tastes as pretty as it looks and their top-notch rums, including the Triple Oak Rum and Spiced Bam Bam. To fully appreciate these sips, book yourself in for a distillery tour, where you can get a behind the scenes look at how the spirits are produced, score a G&T on arrival and finish up with a rum tasting.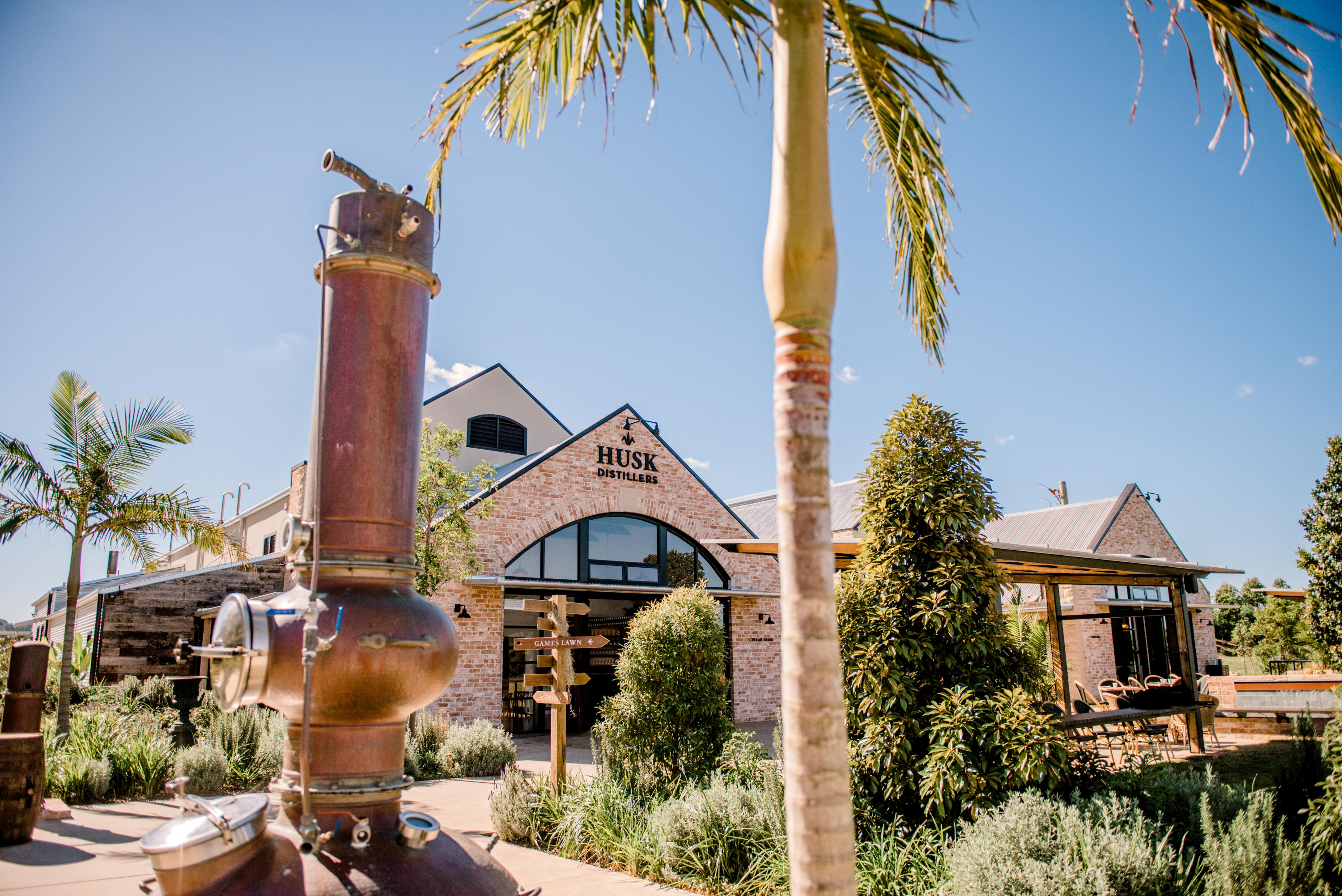 Paneszki Artisan Distillery
SOUTHPORT
Every now and then, we step into a space and immediately get this feeling that we've walked into something special. Well, that's exactly the feeling we get when we visit Paneszki Artisan Distillery. This family-owned Polish vodka distillery prides itself on small-batch production of all spirits, with 100% of their alcohol from raw ingredients, and you can taste the passion and dedication in every sip. The beautifully designed 1920's tasting room oozes intimate vibes, with plush armchairs, chandeliers and dark curtains seamlessly working together to create a stunning space. Harnessing traditional methods with modern flavours, their vodka has an exceptionally smooth and creamy taste with subtle undertones of vanilla and citrus. This isn't that cheap Smirnoff you used to drink in the nightclubs—something truly special is happening here.
Granddad Jack's Craft Distillery
MIAMI
The Miami-based distillery was the first to open its doors back in August 2018 and since then has won multiple awards for its spirits including just this year claiming the title of World's Best Coffee Liqueur at the San Francisco World Spirits Competition (Barbershop Coffee). The space serves chic loft vibes with exposed brick walls, arched ceilings, lush hanging greenery, recycled wood and steel beams. And, we have to give a shout out to the epic concrete slab bar—it's just begging for you to pull up a stool and settle in for the night. Pop in for an amazing gin, vodka, whiskey and don't forget to bring your dog as well.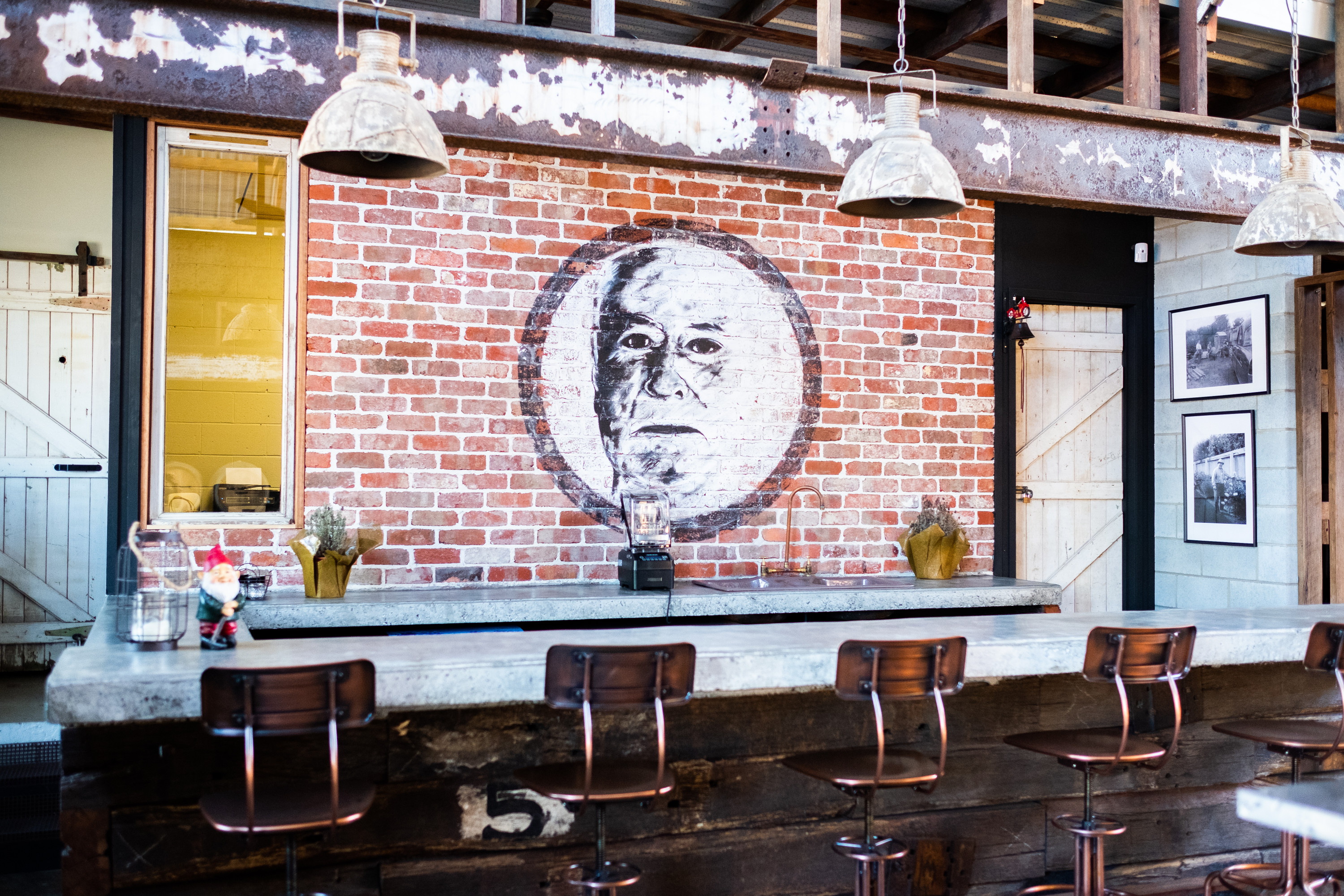 Tamborine Mountain Distillery
TAMBORINE MOUNTAIN
Just a short drive off the beaten track, Tamborine Mountain is natural beauty meets country charm epitomised. Embark on an idyllic adventure to the mountain and it would be rude not to pay a visit to the iconic Tamborine Mountain Distillery. The boutique distillery manufactures the finest liquors, vodkas, rum and gin and their reputation has steadily grown, as a result of winning over 300 prestigious international awards. Wander through the gorgeous Elizabethan Tudor style building and stop for a sample in their intimate tasting room, which is too good to pass up at just $8 per tasting. If you can't make it to the distillery, you don't have to miss out—order your favourite tipple online and get it delivered directly to your doorstep. Winning.
WildFlower Gin Distillery
VARSITY LAKES
WildFlower are known for their delicious botanical gin flavours and when they opened up their own gin distillery bar in March this year, we were so ready to get down there, curl up on their vintage couches and sip on their inventive and award-winning flavours. The stylish space features an eclectic fit-out that invites you to sink into antique leather chairs—gin in hand, of course—and soak up the unique decor. Vintage collectables like typewriters, antique phones, a piano and a very distinctive chandelier cluster around the space and add to the eclectic vibe. The smart WildFlower Gin folk are catering to all your gintastic needs and are offering gin-making and gin-tasting sessions, so you can learn the secrets behind your favourite tipple and create your very own unique blend.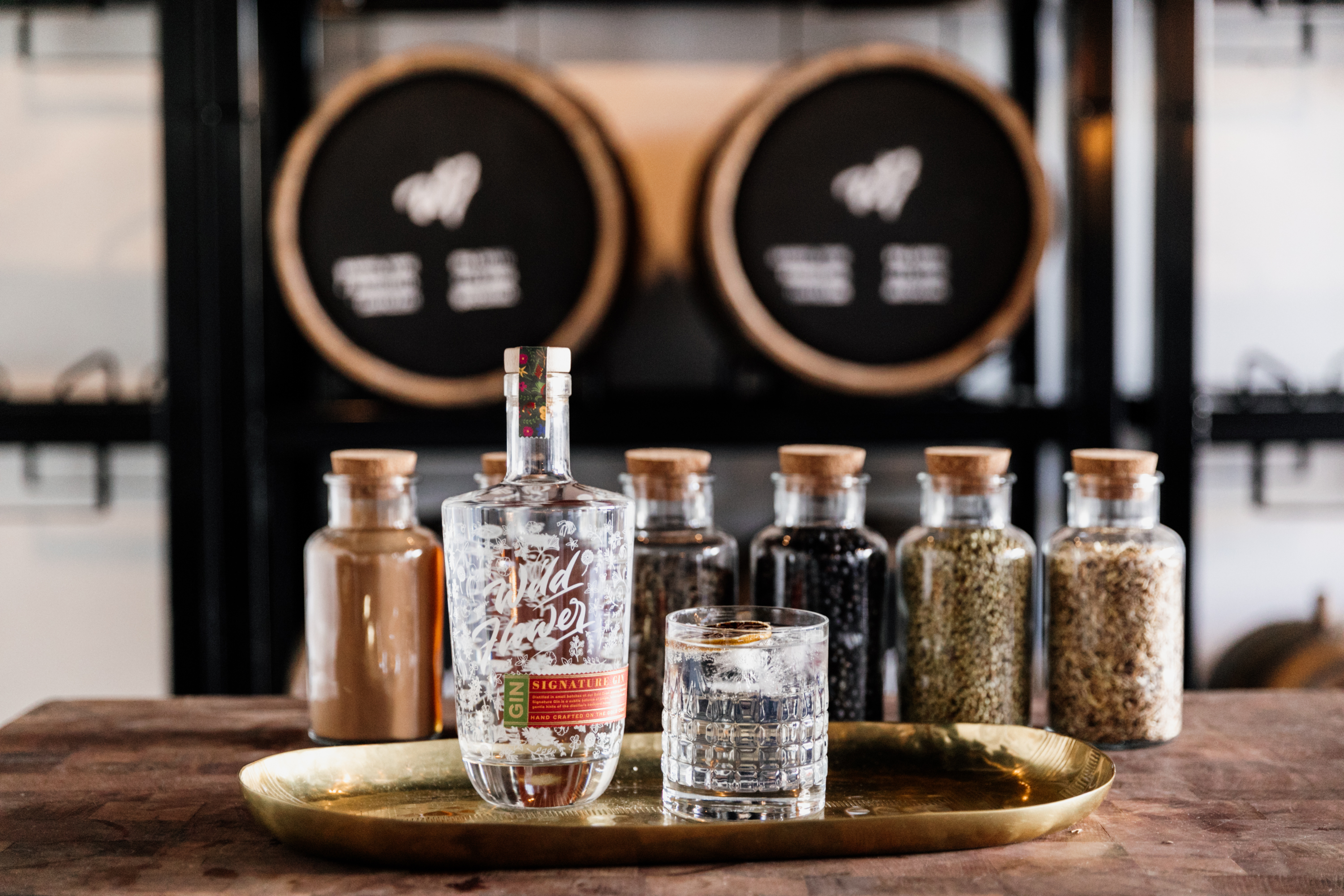 Beenleigh Artisan Distillery
BEENLEIGH
When you hear about Australia's oldest operating distillery, you know it's worth a visit (or a few). Beenleigh Artisan Distillery is surrounded by both sugarcane and rum distillery history—they're the legendary OG creators behind Australia's original rum in 1886. Over 136 years later, they're still crafting small-batch rum the traditional way with Australia's finest molasses and every drop of their golden liquid ages gracefully in American Oak casks, to create their distinctive flavour and velvety-smooth finish. They've got a bunch of awesome experiences to give you a behind the scenes insight into the distillery, including a craft-your-own-rum tasting experience, distillery tours and a beer pairing. We'll raise a glass to that.
So, you've taken our sound advice, visited these epic distilleries and now you're keen to keep the night going. Keep the bevvies and the good vibes flowing at the stunning new waterfront pavilion taking the Coast by storm.
Image credit: Desert Island Media, Kaitlin Maree Photography, WildFlower Gin