There's nothing better than a freshly baked pastry. It's sweet and flaky and literally melts in your mouth. In fact, you'd be hard pressed to find a more satisfying food group. Fortunately, the Gold Coast isn't short of an excellent bakery, so the only real issue you're going to have is deciding which treat to devour.
Which is why we've done you the favour of sourcing the Gold Coast's best pastries on offer.
Bam Bam Bakehouse
Mermaid Beach
Twice Baked Almond Croissant | The old adage, 'if it ain't broke don't fix' it certainly rings true with this Bam Bam staple. Dipped in sweet rum syrup and filled with a generous dose of crème patissiere and almond frangipane it's actual heaven in your mouth.
Choux Bomb | One bite of this beauty and you'll be hooked. Think light, crispy choux pastry, a crunchy top filled to the brim with caramelised white chocolate crème and gooey ganache.
If this sounds like your ideal sweet treat, then head to the Mermaid Beach bakery quick because they sell out faster than you could demolish it.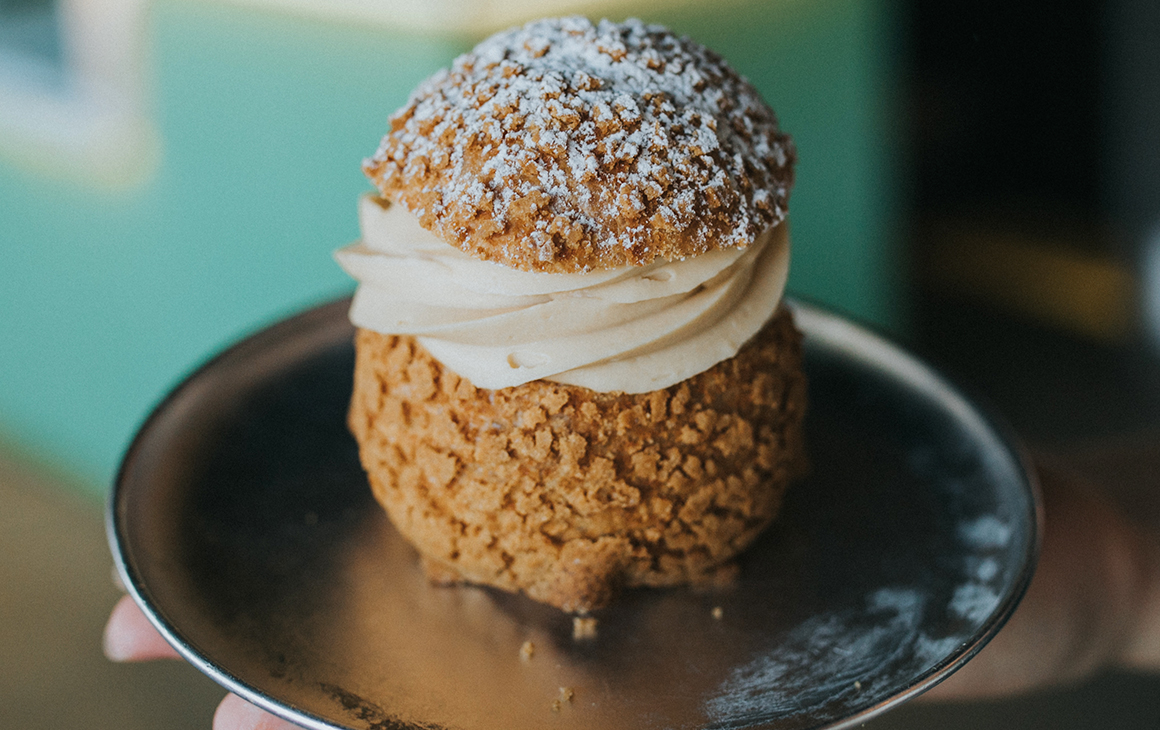 Paddock Bakery
Burleigh
Salted Caramel & Pretzel Cookie Crumb Doughnut | The Miami-based bakery truly gave us the greatest gift when they created this delight. Combining all of our favourite things into one perfect doughnut means this sweet treat remains at the top of our must-eat list. Oozing with salted caramel, this beauty will require two hands and potentially a bib.
Sausage Roll | Paddock Bakery can whip up some seriously excellent savoury pastries and we'd 100% suggest this one. Think uber flaky pastry encasing a tasty mix of pork, pistachio and apple. Add a dollop of their homemade tomato chutney and you're good to go.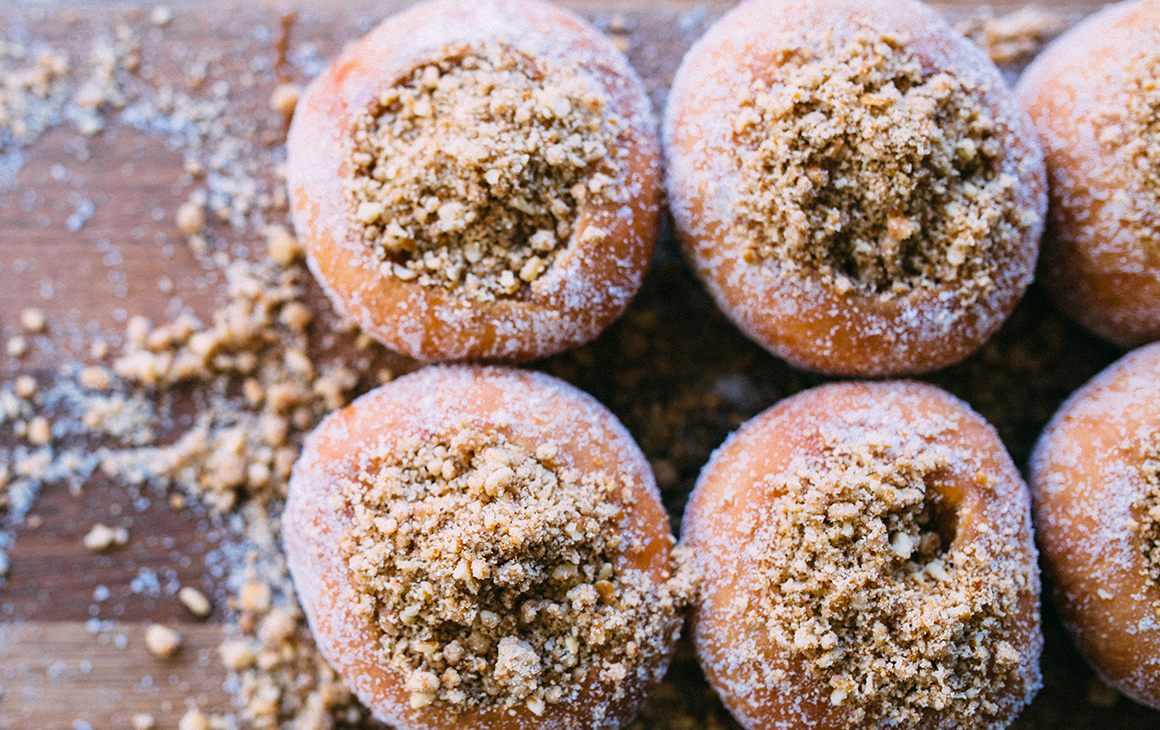 Burleigh Baker
Burleigh
Olive Loaf | While all of Burleigh Baker's hand kneaded loaves are top-notch we can't go past their olive loaf. Made with whole, pitted kalamata olives and their Burleigh Special dough (which has an 18-hour fermentation process) we love to pull off a hunk, smother it with some butter and a tiny sprinkle of sea salt.
Custard Tart | One bite of this beauty and it will be like you've taken a trip to Portugal—minus the airfare. They're golden, crispy and creamy… which is why you'll want to go ahead and order a six pack.
The Pastry Emporium
Mermaid Waters & Bundall
Nutella Doughnut | Known for their decadent doughnuts of all varieties, The Pastry Emporium is a must-do for your chocolate fix. Light and fluffy but dense and decadent at the same time, they're definitely generous with their Nutella portions here.
Pimp My Brownie | Part work of art, part dessert, if you like your sweet treats tasting as good as they look then you can't go past this one. There's a milk chocolate and peanut coating, white chocolate chantilly cream and chocolate pearls.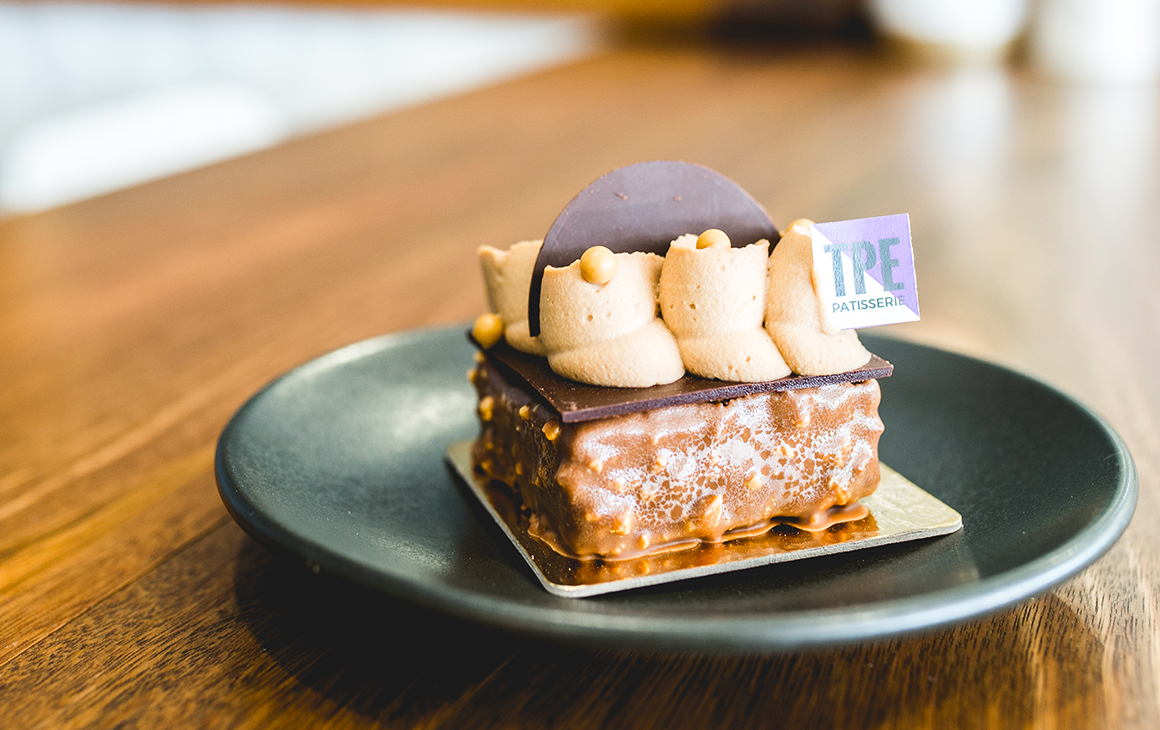 The Bread Social
Tweed Heads
Red Lentil & Dahl Pie | Pretty much everything The Bread Social produces blows our minds (and our taste buds) so it's not easy picking our top two. That said, vegetarians and meat eaters alike will die happy after just one bite of this delicious pie.
Brûlée Tart | Small in size, huge in flavour, this tasty tart isn't always available because it sells out so fast—so if you happen to spy it in their pastry cabinet, snap it up immediately. With a crunchy, crisp top, inside is a gooey heaven.
All-Time Coffee Roasters
Mermaid Beach
Strawberries & Cream Doughnut | Picture a fried doughnut ball filled with sweet strawberry jam, smothered in creamy white frosting and topped with fresh strawberries. Drooling yet?
Fairy Bread Doughnut | Our childhood favourite paired with our favourite dessert—the doughnut. All-Time Coffee really know the key to our hearts and it's in the form of these adorable treats. And for those with intolerances, they're egg and dairy free.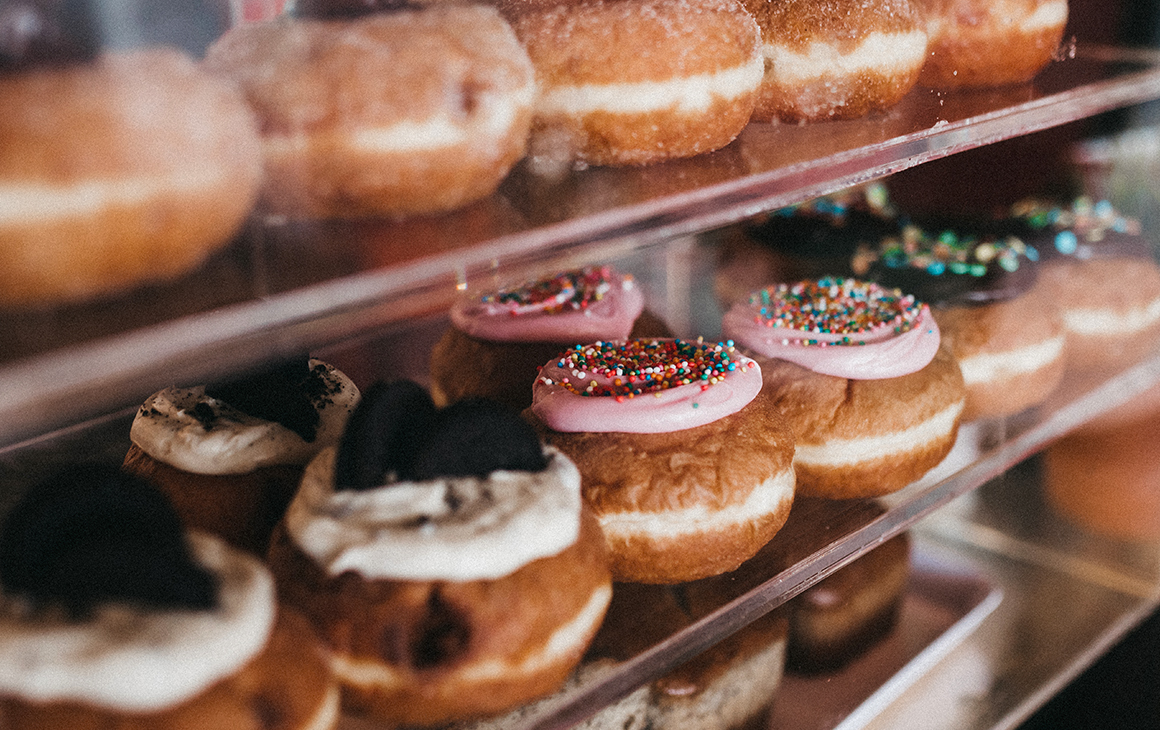 Flour of Life Bakery
Helensvale
Caramel Tart | A serious contender and undeniable Northern favourite, Flour of Life Bakery is also 100% vegan. For all things cruelty-free, (and honestly mind-blowing), Flour of Life has taught us that you don't have to give up pastries if you're vegan or vegetarian. Case in point; their delicious caramel tarts.
Bolognese Pie | No we're not trying to trick you here, this vegan bolognese is seriously tasty, and it only gets better when encased in flaky pastry. Trust us when we say you're bound to love this bakery's take on a meaty pie.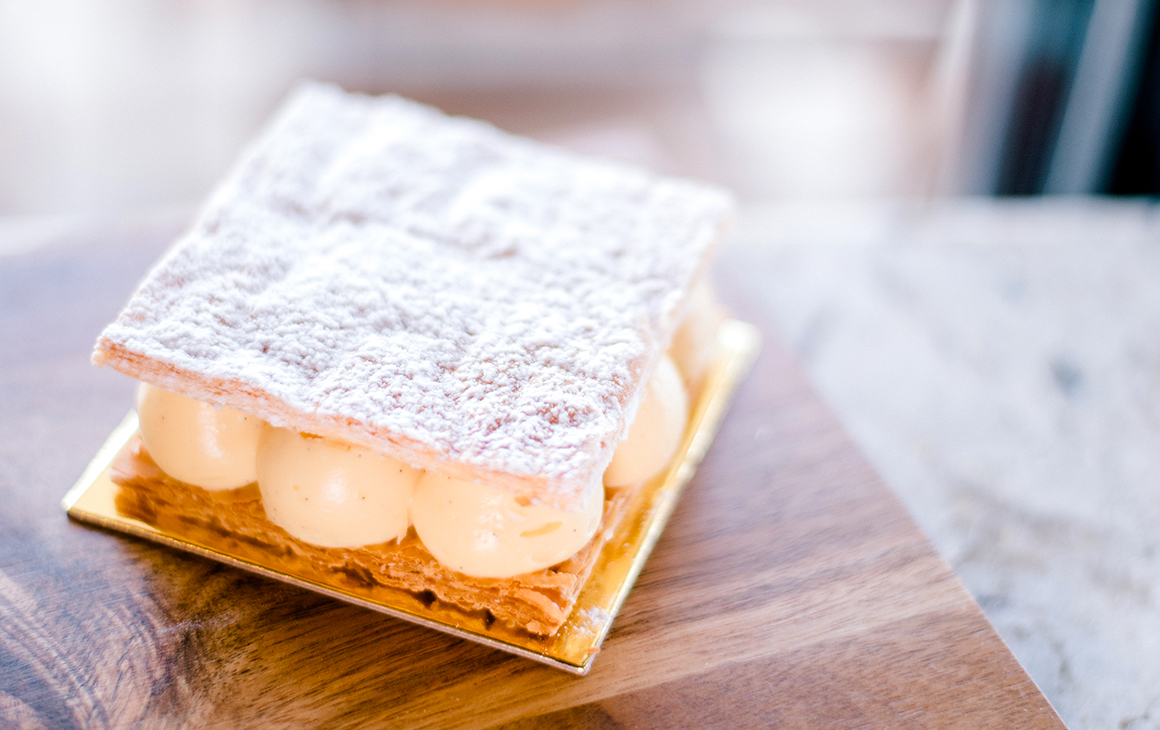 Cubby Bakehouse
Chinderah
Vanilla Slice | The little sister of Bam Bam produces French-inspired pastries on the daily and while their whole range is absolutely drool-worthy you just can't go past their take on a vanilla slice—silky smooth custard piped between two flaky sheets of sweet millie feuille pastry.
Big Girl Bicky | With a name like that, need we say more about Cubby's latest and great creation? Ok, we will. Made up of two gooey Lindt dark chocolate red velvet cookies with a truly over the top cream cheese frosting centre, this is worth the rise in blood sugar.
Baked At Ancora
Tweed
Apple Breton Tarte Tatin | Tweed newbies Baked are proud of their patisserie and they should be, it's packed full of mouth-watering treats like this one. Think slow-cooked Granite Belt apples on a buttery Breton biscuit with fluffy, salted caramel chantilly.
Snickers Pie | If you really want to push the boat out then order one (or two) of these pies. There's chocolate shortcrust pastry, salted caramel, milk chocolate cremeux, whipped peanut butter ganache and salted peanut praline.
Worked your way through the best pastries on the Gold Coast? You'd best be working up a sweat with these bush walks.
Image credit: Hayley Williamson and Kaitlin Maree Photography for Urban List