As satisfying as stuffing your face with hot cross buns and chocolate eggs can be, we know you'll be eager to put your precious four days off to good use.
This Easter long weekend on the Gold Coast, we're pointing you in the direction of some of our favourite cafes, restaurants and bars, where you can chow down on your favourite breakfasts, brunches, dinners and everything in between. Hop to it.
Cafes
Bam Bam Bakehouse | Mermaid Beach
These guys know your coffee and pastry addiction doesn't take a day off, so they won't either. Bam Bam Bakehouse will be open all Easter weekend long from 6:30am to 2:30pm. Hint: you must finish with their Easter special, hot cross bun spiced sponge.
Daark Espresso | Chirn Park
An institution among professional brunchers, Daark is always buzzing with coffee lovers chilling on the wrap-around deck, and the Easter long weekend will be no exception. Daark Espresso is open every day over the weekend, from 7am to 2pm and is sure to be pumping.
Cardamom Pod | Southport
The passionate vegetarians and vegans at Cardamom Pod Brickworks will be open right across the Easter long weekend from 8am so you can get your fix of their sublime coffee creations and Insta-worthy acai bowls.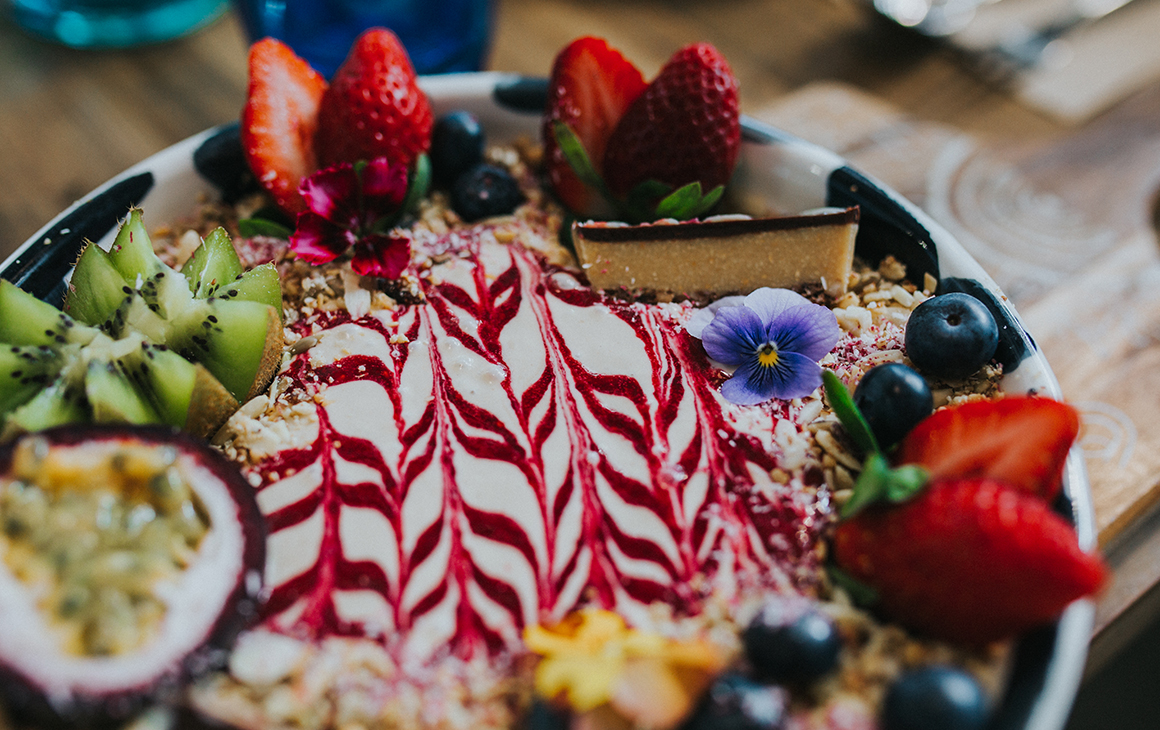 Stable Coffee + Kitchen | Tugun
You'd be forgiven for pulling up a chair and planting yourself here for a long brunch or lunch, because Cornerstone Stores is seriously dreamy. Stable Coffee + Kitchen will be closed Good Friday and Easter Sunday, but will be open on Easter Saturday and Easter Monday from 6am to 2:30pm with its wholesome new autumn menu. Though be warned: you may depart with an armful of Easter pressies from the adjoining boutiques.
Tarte | Burleigh Heads
Luring crowds from all corners of the Coast, Tarte's baked offerings are the ultimate mouth and eye candy, especially when you see their drool-worthy vegan hot cross buns coming fresh out of the oven every day. Tarte will be open from Good Friday through to Easter Monday, from 6:30am to 3pm every day.
BSKT | Mermaid Beach
If you're holding on tight to that hard-earned beach body, you'll be well catered for at Gold Coast's favourite healthy eating cafe, BSKT. They're open every day during the Easter long weekend, from 6am to 3pm, so be sure to pay them a visit and cleanse yourself from your chocolate overload.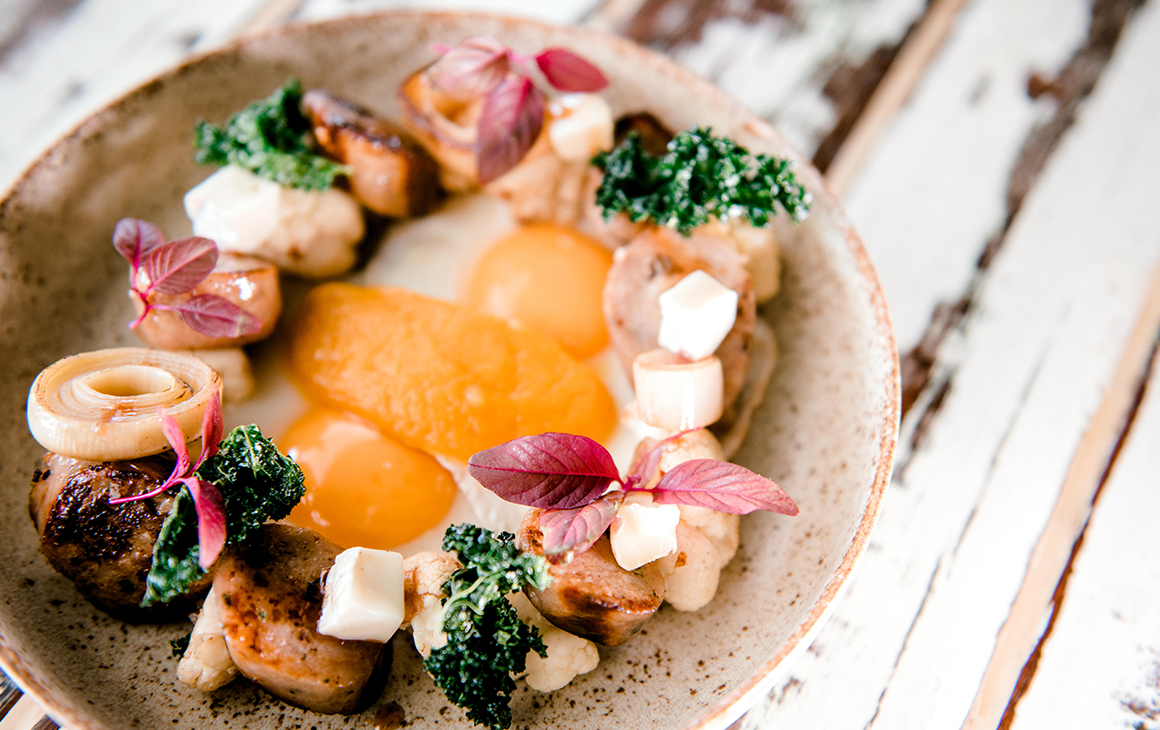 Bear Boy Espresso | Helensvale
Bear Boy Espresso is a godsend for our Northern Gold Coast friends and they'll be even more grateful for this institution this weekend, because Bear Boy will swing open its doors on Easter Sunday and Easter Monday from 6am to 2pm.
Elk Espresso | Broadbeach
Block off the morning then set your GPS for Broadbeach and a table at Elk Espresso to sample their stellar new autumn menu. Think: gingerbread waffles with white chocolate and blackberry ice cream, orange ganache, poached rhubarb, berries and biscuit crumb. Drool. This busy team will be taking a well-deserved break on Good Friday, and will be back from Saturday through to Monday from 5:45am to 3pm.
Social Brew Burleigh | Burleigh Heads
The sheer weekend crowds are testament to the fact Social Brew whips up some of the best breakfasts in Burleigh, and this Easter long weekend will be no exception. Social Brew will be closed Good Friday, but you can pop in on Easter Saturday, Sunday or Monday. from 6am to 3pm.
Blackboard Coffee | Varsity Lakes
If you find yourself in and around Varsity Lakes this weekend, Blackboard Coffee is the place you need to go for smooth coffee, naughty doughnut treats and their infamous eggs benedict on hash. Blackboard Coffee is open all weekend long, from Good Friday through to Easter Monday, from 5:45am to 1pm, with the kitchen opening at 7am.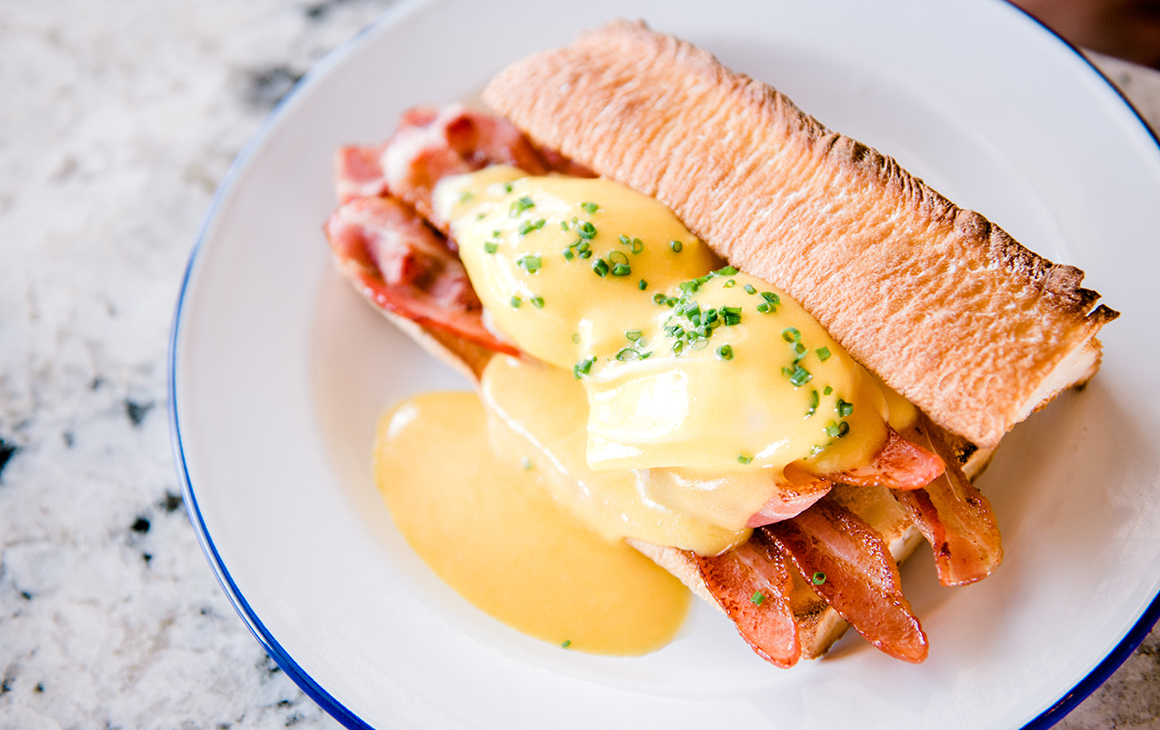 Paddock Bakery | Miami
These guys never rest, like seriously. But that's great for us because we can always count on them for caffeine-fixes, epic breakfast vibes and some of the most sought-after Easter treats in town. Paddock Bakery is open all Easter weekend from 6am to 3pm, and will be slinging up their legendary Easter Dippys, Easter cruffins and wickedly good wood-fired sourdough hot cross buns. Hop to it.
Custard Canteen | Palm Beach
If there's one place that does pastries well, it's Custard Canteen. Which is why you'll find us there this Easter long weekend, mouthfuls deep in one of their Creme Egg cookies. You can dive into their sweet deliciousness every day over the Easter long weekend, from 6am to 2:30pm.
Baked At Ancora | Tweed Heads
The friendly Baked at Ancora team understands you'll probably need a well-deserved caffeine break over the long weekend and they will be open for all your coffee and baked goods needs from Easter Saturday to Easter Monday, from 7am to 1:30pm.
Commune | Burleigh Heads
It's a Burleigh institution that's helped define coffee culture on the Coast, so we can't go past a steaming cup of the good stuff from Commune over the Easter long weekend. They'll be slinging up caffeinated goodness every public holiday except for Good Friday, from 6am to 3pm.
Bar & Restaurants
Margarita Cartel | Burleigh Heads
This unabashedly bright eatery dishes up modern Mexican street food with a South American twist, quality tequila and plenty of flowing margaritas, obviously. Margarita Cartel is open all Easter long weekend from 5pm, so fill up on tacos, tequila and good vibes here.
Hyde Paradiso | Surfers Paradise
Hyde Paradiso is the perfect spot for Sunday sessions and long lunches that lead into dinner with live DJs setting the mood. If you're after European summer escape vibes this Gold Coast Easter long weekend but can't afford the airfare, then this is the place for you. Hyde Paradiso is open on Good Friday from 7am to 10:30am and 12pm to late; Easter Saturday from 7am to 10:30am and 12pm to late; Easter Sunday from 7am to 10:30am and 12pm to 4pm and Easter Monday from 7am to 10:30am.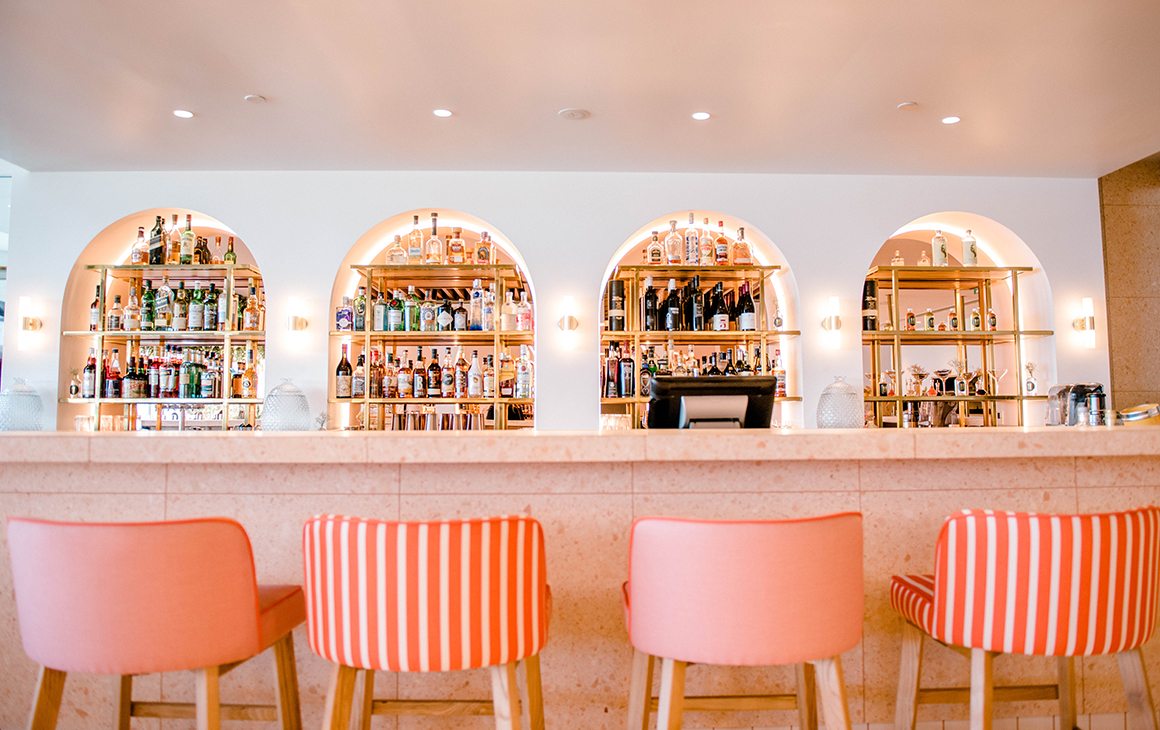 i like ramen | Mermaid Beach
The culinary trailblazer for vegan ramen on the Gold Coast, i like ramen is your one-stop show for all the best vegan Japanese fusion eats around. You can slurp up wholesome bowls of noods all Easter long weekend, from 11:30am till late, before the team closes on Easter Monday for a well-deserved rest.
Light Years Asian Diner | Burleigh Heads
Light Years is like the cool older sister we all wish we were. She's refined, she's bright and loads of fun. Dive into Light Years' famous bao buns paired with tantalisting cocktails this Easter long weekend and thank us later. They'll be open from 12pm until 10pm all Easter weekend long.
Labart | Burleigh Heads
It's official; we are utterly in love with Restaurant Labart. If your Easter is all about family, special friends and gratitude for good food, you'll be in good company when treating yourselves at Labart. Open from Good Friday all the way through to Easter Sunday, Head Chef Ethan Ferris creates his menus based on the fresh autumn produce delivered to his kitchen each morning—now that's talent.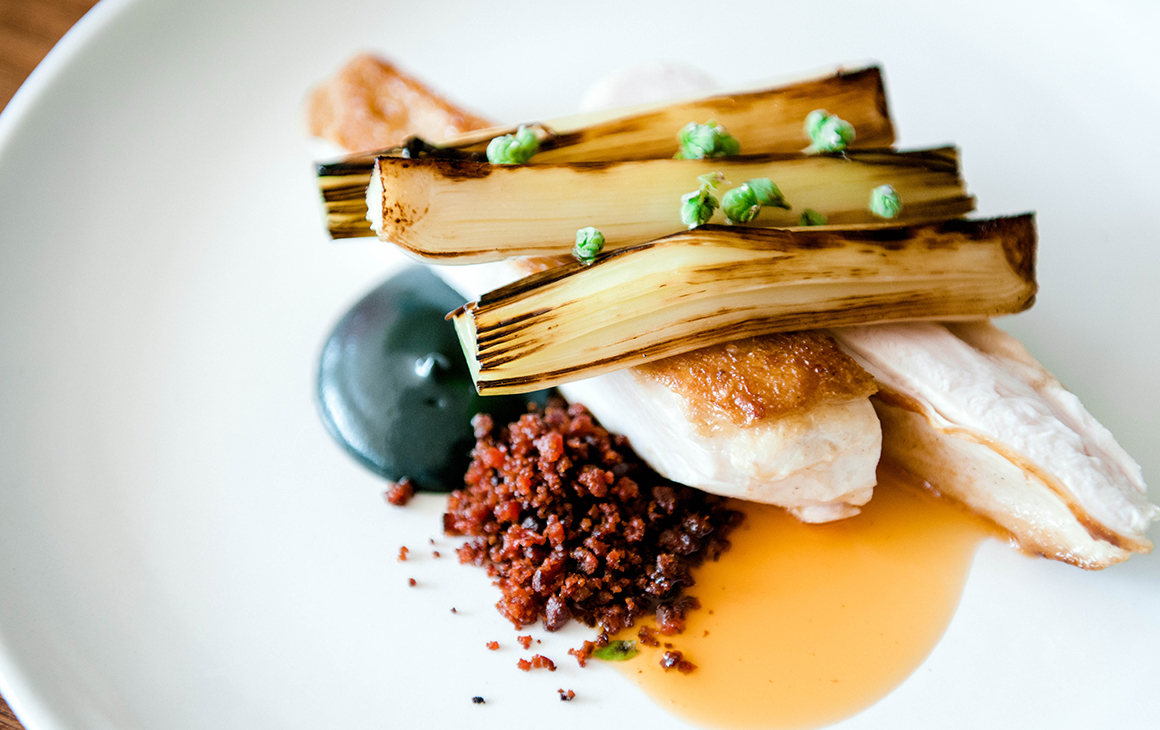 Burleigh Pavilion | Burleigh Heads
A sunny long weekend is as good an excuse as any for drinks by the beach, and the Gold Coast's favourite heartthrob, Burleigh Pavilion, will be pumping them out all weekend long. Open Friday through Monday from midday to midnight, walk up and nab your oceanfront table at The Terrace beach bar, or get fancy and head to The Tropic where head chef Guillaume Zika is delivering a delectable line up of moreish Easter seafood specials.
Justin Lane | Burleigh Heads
Justin Lane, Burleigh's OG party destination, will be hopping this Gold Coast Easter long weekend with a special lineup of DJs and merrymaking planned for Easter Saturday. If you're wondering where the beautiful people will be hanging this Easter, stop your search.
Garden Kitchen & Bar | Broadbeach
If there's one destination that never sleeps, it's The Star Gold Coast. Open all Easter long weekend with ample cuisines and eating locales to choose from; we'd beeline for Garden Kitchen & Bar which is open all Easter weekend long.
Looking to celebrate Easter in more delicious ways? Check out some of the best Easter treats on the Gold Coast right now.
Image Credit: Hayley Williamson & Kaitlin Maree Photography for Urban List