As satisfying as stuffing your face with hot cross buns and chocolate eggs can be (believe us, we know), make sure you hit up some of Gold Coast's best cafes, restaurants, and bars open this Easter. Plus, a handful of sweet events thrown in for good measure. Hop to it!
Cafes
Paradox Coffee Roasters | Surfers Paradise
If you're in Surfers over the weekend, you're gonna want to escape those holiday crowds. Paradox Coffee Roasters is always a sanctuary from the madness, serving up some of the best breakfasts in Surfers Paradise. Open Friday through Monday, 7am—5pm.
Bam Bam Bakehouse | Mermaid Beach
These guys know your coffee addiction doesn't take a day off, so they won't either. Bam Bam Bakehouse will be open all weekend long from 6:30am—3pm. Hint: you've got to finish with their Easter special, the Kinder Surprise Pot.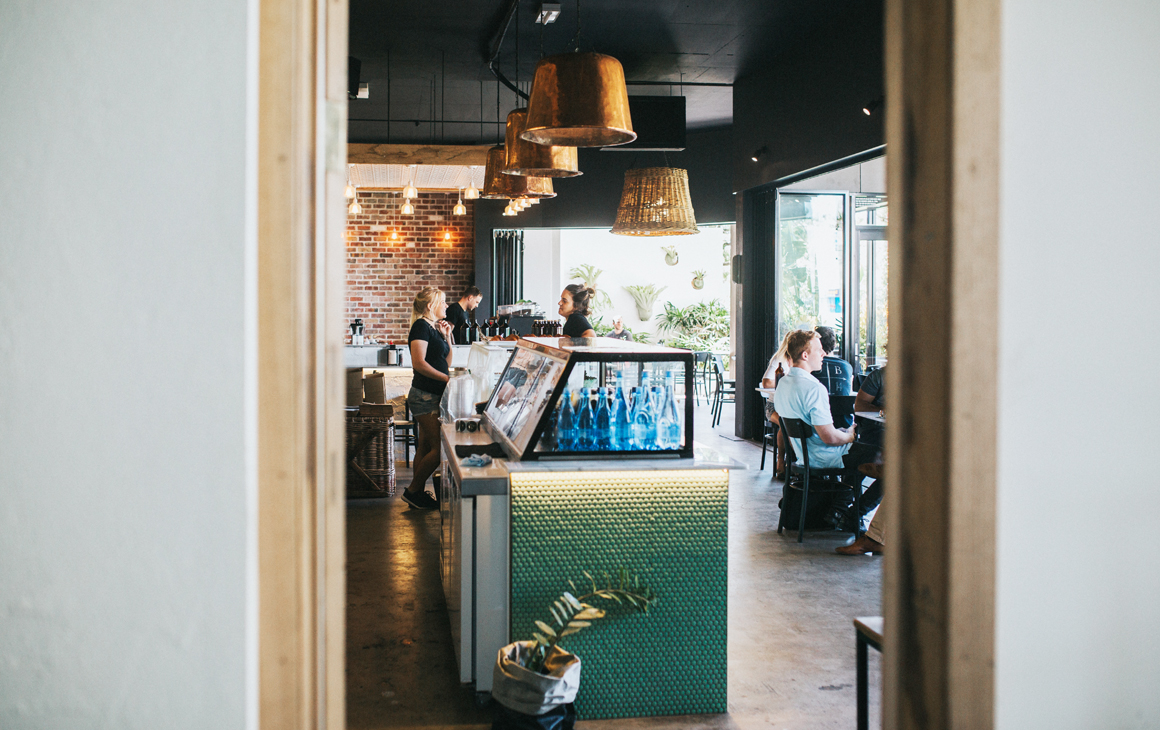 Espresso Moto | Palm Beach
Our mates at Espresso Moto are also doing the hard yards from Friday right through Monday, open from 5am. One of the best eggs benedicts on the Gold Coast paired with a home-made ice tea? Don't mind if we do!
Feather and Docks | Palm Beach
Get in early, 'cause Feather and Docks will be pouring their finest caffeinated brews, but only until 11 am on Friday and Saturday. Then, they, like the rest of us, will be putting their feet up; closed Sunday and Monday.
Raw Espresso | Southport
Northerners will be well looked after this holiday weekend. Raw Espresso is open Friday right through to Monday from 7am—1pm (extended to 6:30am—2pm, Saturday). Take your pooch too, 'cause everyone's welcome.
Iron and Resin Garage | Currumbin
The cool lads at Iron and Resin know long weekends are perfect for moto' cruisin'. So they're sneaking in a day off on Good Friday, then will be back in action Saturday through Monday (7am—noon). Hit up their morning Sunday session with a food truck brunch and live acoustics from Dan Hannaford. Word of warning: if you don't already own two wheels, you'll probably spend the rest of the holiday scouring bikesales.com.au in search of your new crush.
Blackboard Coffee | Varsity Lakes
If you find yourself in and around Varsity Lakes this weekend, then Blackboard Coffee is the ONLY place you need to go for on point coffee, naughty doughnut treats, and their infamous eggs benedict on hash. Open alllll weekend long, Friday through Monday, 7am—2pm.
Burleigh Social | Burleigh Heads
These guys never rest, like seriously. But that's freakin' great for us 'cause we can always count on them for caffeine-fixes, acai bowl cravings, and some of the best breakfasts in Burleigh. Burleigh Social is open all weekend including Friday and Monday between 6am—12pm, plus Saturday and Sunday between 6am—2pm.
Paddock Bakery | Miami
We always struggle when deciding between Paddock and Burleigh Social… steps away and so much goodness on offer. Fortunately, these guys are open with normal trading hours too (daily, 6:30am—3pm), and you know their pillowy hot cross buns will be flying off the shelf.
Restaurants
Burgster | Palm Beach
Our fave burger joint in Palm Beach, Burgster is flipping the goods all weekend long, and they are even forgoing the public holiday surcharge on Good Friday, 'cause they're nice like that.
Double Zero | Broadbeach
If you're yet to try Double Zero's award-winning-for-authenticity Napoletana pizza, make it your mission this weekend; open every day over the holiday from 5:30pm.
Mamasan | Broadbeach
The team at Mamasan will be taking a well-earned day off on Good Friday, though will re-open for all your Asian-fusion feasting needs on Saturday through Monday from noon 'til late.
Tribeca NYC | Chevron Island
Tribeca NYC will be open Good Friday and Saturday for breakfast (they have a new menu!) through to dinner. These legends work tirelessly, so it's nice to see they'll be taking a break to sleep in and eat choccy eggs, closed Sunday and Monday.
Rick Shores | Burleigh Heads
The gentle-folk at Rick Shores are standing by to spoil you silly this Easter long weekend, open every day from noon until late. Bug rolls and glorious cocktails by the seaside? It doesn't get much better.
Harvest Moon | Burleigh Heads
If you've not yet stumbled across this hidden gem along Burleigh's James Street, you're missing out on their warm home-away-from-home service. This Easter weekend Harvest Moon will be open Saturday and Sunday from 8am til' late (closed Friday and Monday); order a salted caramel espresso martini and tell them we sent you.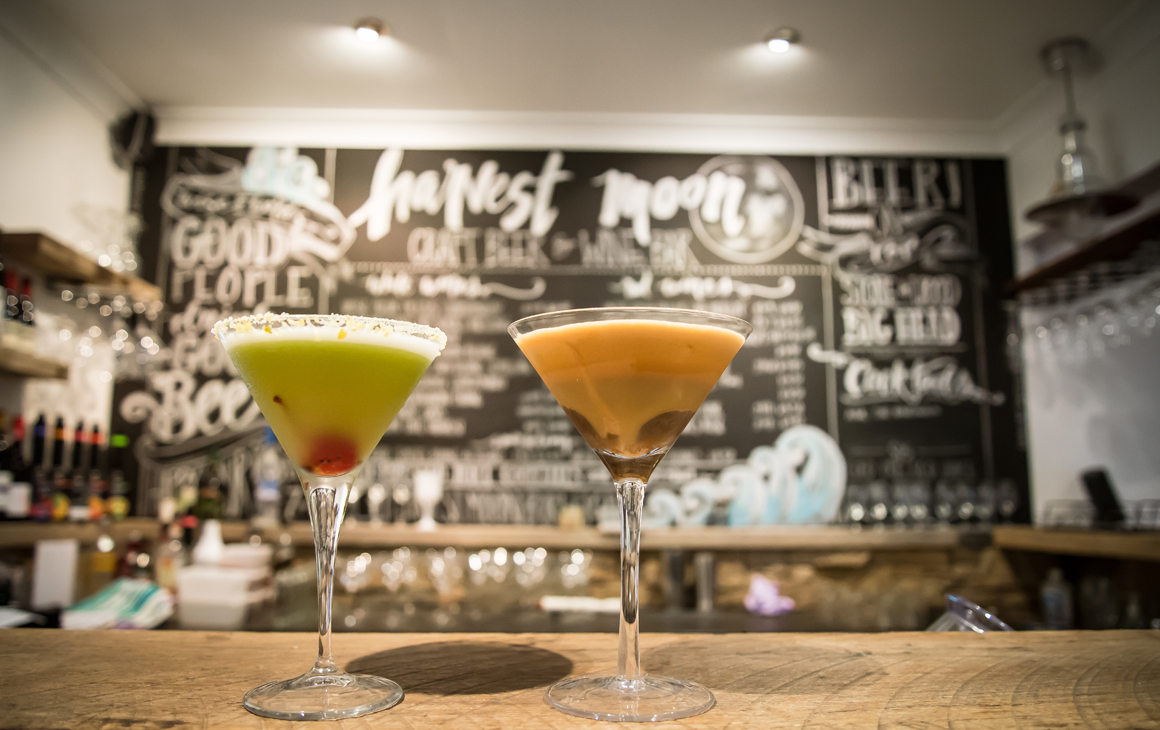 Beach Burrito Company | Coolangatta
A sunny long weekend is as good an excuse as any for burritos by the beach, and Cooly's Beach Burrito Company will be pumping them out all weekend long, open Friday through Monday from 11 am til' late.
Gemelli Italian + Gemellini | Broadbeach + Nobby Beach
Even though the boys Gemelli will be slogging away at their first pop-up event (check out the Italian Festival below), if you want more refinement with your pizza and home-made pasta, they'll be waiting to serve you Saturday and Sunday for both lunch and dinner, and Monday for dinner only (closed Friday).
Pablo Pablo | Palm Beach
Amigos, get yourself down to much-loved tapas bar, Pablo Pablo for sangria and share plates, Spanish-style. Closed Good Friday and Easter Monday, though open from 5pm on Saturday and noon on Sunday.
Bonita Bonita | Mermaid Beach
We're head over hells in love with Bonita Bonita and we're not afraid to say so. Open all weekend long from 5pm and dishing up the best Mexican on the Gold Coast.
Glenelg Public House | Mermaid Beach
Closed Good Friday, Glenelg Public House will be open Saturday and Sunday from noon til' late (day-drinking on the patio, perhaps?) and Easter Monday from 5pm. 'Cause you deserve an epically good steak in your life.
Little Mermaid | Mermaid Beach
It's official, we are utterly in love with Little Mermaid. You'll need to sit tight as they are closed Friday and Monday, but will be open for all your fruity cocktail needs on Saturday and Sunday from 7:30am 'til late.
Tupe Aloha | Kirra
Our fave south-of-the-border Mexicans, Tupe-Aloha will be dishing out tacos, margaritas, and cheery tiki vibes all weekend long. Open Friday from 3pm and from 12pm Saturday and Sunday (closed as per usual on Monday).
Bars
Burleigh Brewing | Burleigh
Burleigh Brewing will be closed this Friday, but re-opening Easter Sunday for their soon-t0-be-famous Crafternoon Sessions. A day off on Monday is an extra worthy reason for some Sunday day-drinking, no? Open 2pm—6pm with live music, brewery tours, and hot-diggidy-dogs on sale by the Weiner Haus food truck.
Fortitude Brewing Company | Mount Tamborine
We know you'll be itching for a road trip, so you're gonna jump in the car and head to the mountains, with Witches Cheese Company's deli and Fortitude Brewing Company's sweet beer garden as your destination. Closed Good Friday, they'll re-open 10am—5pm, Saturday through Monday.
House of Brews | Surfers Paradise
You've been dying to try one of those ridic beer towers, haven't you? Well, you don't need to be at work 8am Monday (hallelujah!) so now's as good a time as any. House of Brews will be closed Friday, though open Saturday and Sunday from 11am—1am, and Monday 12pm—1:00am.
Cambus Wallace | Nobby Beach
Long weekends are made for cocktails and stiff rum drinks. Cambus Wallace will be closed Friday (but you can always hit it hard Thursday night?!) then open Saturday and Sunday from 4pm to late.
Aloha Bar and Dining | Broadbeach
If you've not hunted this spot down yet, you should take a good hard look at yourself. This Sunday, pop-up Aloha Bar and Dining are throwing an epic "Luau" party with a whole roasted pig, fresh seafood, and South Pacific Salads. Tickets are $40 and will sell out, so get in quick.
Events
Italian Festival | Saturday, March 26 + Sunday, March 27
Like you've ever needed an excuse to eat pizza, but this inaugural festival (the Brissy-based event is massive!) will bring together the most authentic of the region's Italian masters for two epic days of feasting at Broadbeach's Pratten Park. Our fave Italian family, the Carney brothers of Gemelli will be hosting their very first pop-up at the event, so get down and show them some love.
Food Truck Feast | Monday, March 28
There's a good chance come Monday lunch you're gonna be tuckered out, the fridge empty, and the last thing you'll want to do is cook. Lucky for you there's another massive food truck gathering at Southport's Broadwater Parklands, kicking off Easter Monday 11am—3pm.
NightQuarter | Saturday, March 26
NightQuarter's dozens of vendors will be taking a well-earned break, closing for Good Friday, but that also means they'll be refreshed for a massive Easter-themed party on Saturday. There'll be a visit from the Easter bunny, choccy eggs galore, and live music from House of Hanlon, open 4pm—10pm.
Miami Marketta | Saturday, March 26
Friday truly is one of those rare days most folk in the hospo industry can take a breather… with Miami Marketta also closed for the sacred holiday, but re-opening with bells blazing on Saturday from 4pm—10pm.
Photo Credit: Hayley Williamson and Brooke Darling for Metropolist