As satisfying as stuffing your face with hot cross buns and chocolate eggs can be, we know you'll be eager to put your precious four days off to good use.
This Easter long weekend on the Gold Coast, we're pointing you in the direction of some of our favourite cafes, restaurants and bars, plus a handful of sweet events thrown in for good measure. Hop to it!
Cafes
Cardamom Pod | Southport
The passionate vegetarians and vegans at Cardamom Pod Brickworks will be open right across the long weekend (Friday through Monday, 7:30am to 4:30pm) so you can get your fix of their raw peanut butter and jelly smoothie bowls, Insta-worthy acai and pink pitaya bowls, health-beneficial smoothies, fresh juices, raw desserts, meat-free savoury creations and oh-so much more in the plant-based department.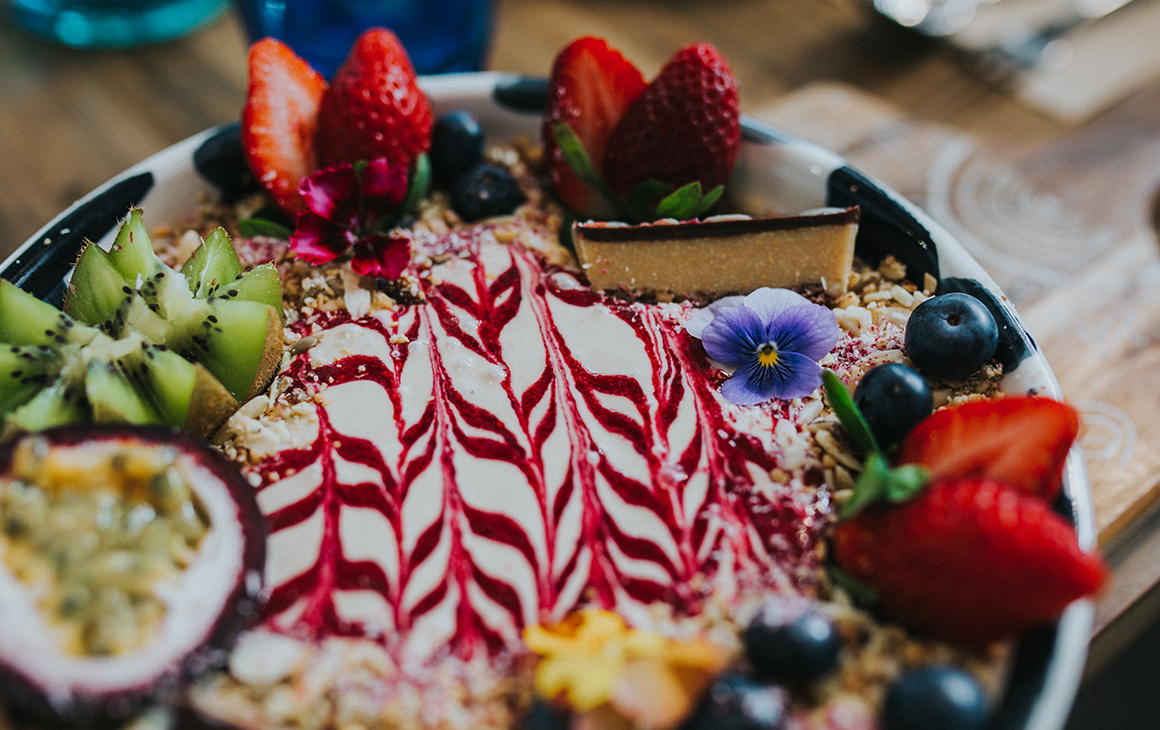 Bam Bam Bakehouse | Mermaid Beach
These guys know your coffee and pastry addiction doesn't take a day off, so they won't either. Bam Bam Bakehouse will be open all weekend long from 7am to 3pm. Hint: you must finish with their Easter special, Hot Cross Cronuts!
Stable Coffee + Kitchen | Tugun
You'd be forgiven for pulling up a chair and planting yourself here for a long brunch or lunch, because Cornerstone Stores is seriously dreamy. Stable Coffee + Kitchen will be closed Friday, then re-opening Saturday through Monday from 6:30am to 2pm with its wholesome new Autumn menu. Though be warned: you may depart with an armful of Easter pressies from the adjoining boutiques.
BSKT | Mermaid Beach
If you're holding on tight to that hard-earned beach body, you'll be well catered for at Gold Coast's favourite healthy eating cafe, BSKT. Open all weekend long (7am to 10pm Friday and Saturday, plus 7am to 5pm Sunday and 6am to 4pm Monday) with vegan refined sugar free Easter eggs and no public holiday charge, because they're nice like that.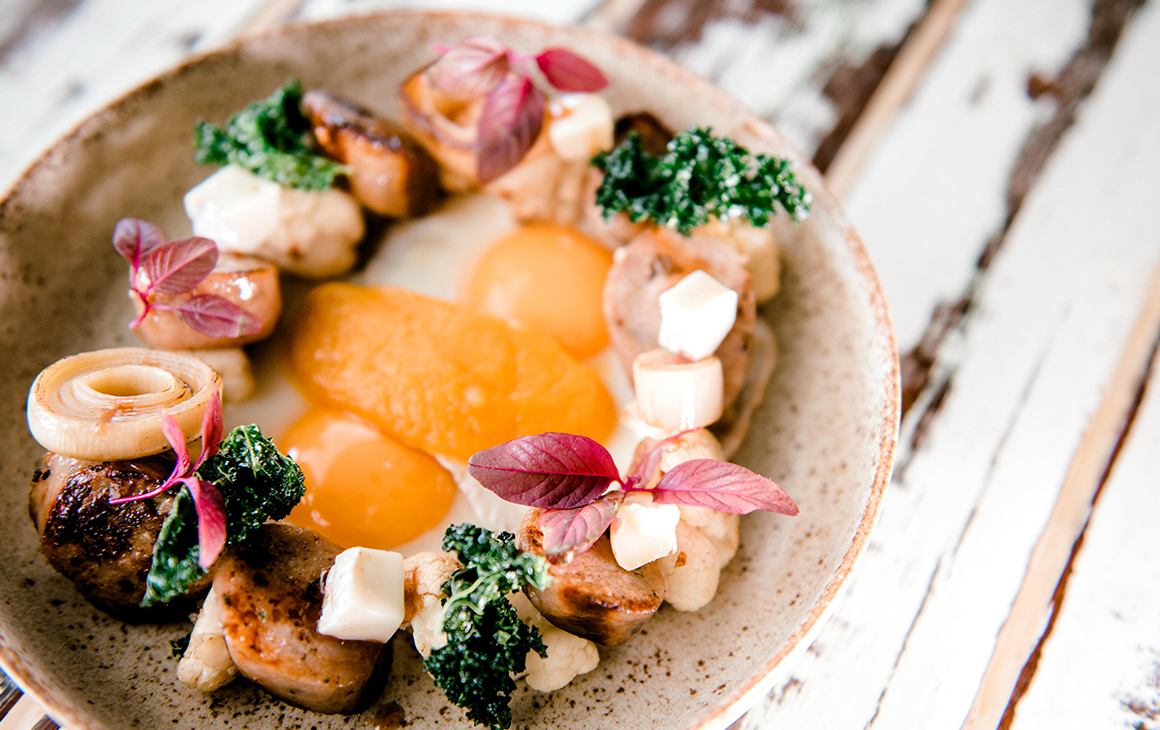 Elk Espresso | Broadbeach
Block off the morning then set your GPS for Broadbeach and a table at Elk Espresso to sample their stellar new autumn menu. Think: black forrest waffles with raspberry ice cream, buttermilk fried chicken waffles with jalapeno maple and blackberry butter, or Easter cookie cups loaded with Nutella and mini eggs to decorate. This busy team will be taking a well-deserved break on Friday, though back Saturday through Monday, 6am to 4pm.
Blackboard Coffee | Varsity Lakes
If you find yourself in and around Varsity Lakes this weekend, Blackboard Coffee is the place you need to go for smooth coffee, naughty doughnut treats and their infamous eggs benedict on hash. Blackboard Coffee is open all weekend long, Friday through Monday, 6am to 2pm, with an unbeatable deal for families—kids eat free with purchase of an adult meal.
Paddock Bakery | Miami
These guys never rest, like seriously. But that's great for us because we can always count on them for caffeine-fixes, epic breakfast vibes and some of the most sought-after Easter treats in town. Paddock Bakery is open all Easter weekend from 6am to 3pm, with their legendary Easter Dippys, the Golden Egg Doughnut and wickedly good wood-fired sourdough hot cross buns. Hop to it.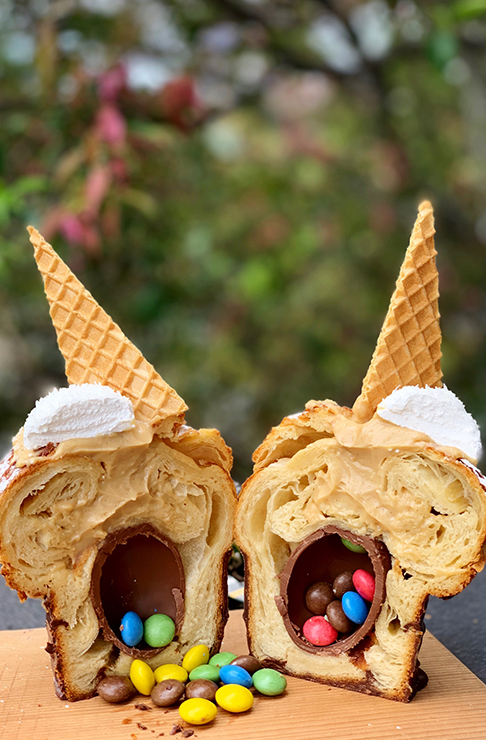 Baked At Ancora | Tweed Heads
The friendly Baked at Ancora team understands you'll probably have a well-deserved morning sleep-in over the long weekend, so they're opening the doors a tad later (yet still every day!) for your coffee and baked good needs. Open Friday through Monday, 8am until noon.
Paradox Coffee Roasters | Surfers Paradise
If you're in Surfers Paradise over the weekend, you'll probably be trying to escape those holiday crowds. Paradox Coffee Roasters is always a sanctuary from the madness, serving up some of the best breakfasts in Surfers Paradise. They're open right across the Easter long weekend (8am to 2pm Friday and Monday, 7am to 2pm Saturday and Sunday) with a special Easter treat of Hot Cross SCONES. Yes, you read that right—scones!
Cubby Bakehouse | Chinderah
Long weekends are made for mini adventures, so if you're yet to make the trip, we're encouraging you, no telling you, to grab your besties and jaunt across the border to Bam Bam's new sister cafe, Cubby Bakehouse. They're open all Easter long weekend (5:30am – 3pm) for riverside breakfasts and epic baked treats.
Burleigh Co-Op | Burleigh
The new kids on the block, Burleigh Co-Op, are pumping out seriously tasty dishes, like the Brick Lane Bombay (spiced fried potatoes, flashed spinach, fried egg, spring onion and lime) and Easter specials like the Hot Chocolate Supreme, Friday through Monday from 7am to 1pm.
Bar & Restaurants
Hyde Paradiso | Surfers Paradise
Hyde Paradiso is the perfect spot for Sunday sessions and long lunches that lead into dinner with live DJs setting the mood. If you're after European summer escape vibes this Gold Coast Easter long weekend but can't afford the airfare, then this is the place for you. Open all long weekend for lunch, dinner and fancy cocktails from 12pm to midnight; plus a stellar bottomless brunch on Easter Sunday (seatings between 12pm and 2pm) featuring DJs, glitter make-up artists and Coachella vibes.
Burleigh Bleach* Club | Burleigh Heads
A cool addition to Bleach* Festival, the Burleigh Bleach* Club will be a true sand-between-your-toes experience that rarely comes around at our coastal home. A licensed pop-up bar on the beach, with sun-drenched deck seating, frosty beers from Burleigh Brewing, vinos from Witches Falls, plus the Pacific Ocean as your backdrop and the Bleach* at Burleigh live music stage as your soundtrack. Life doesn't get much better than this. Open daily over the Gold Coast Easter long weekend, 3pm to 9pm.
Labart | Burleigh Heads
It's official; we are utterly in love with Restaurant Labart. If your Easter is all about family, special friends and gratitude for good food, you'll be in good company when treating yourselves at Labart. Open Good Friday and Saturday for lunch and dinner plus Easter Sunday for lunch, chef Alex Munoz Labart creates his al a carte and set menus based on the fresh Autumn produce delivered to his kitchen each morning—now that's talent!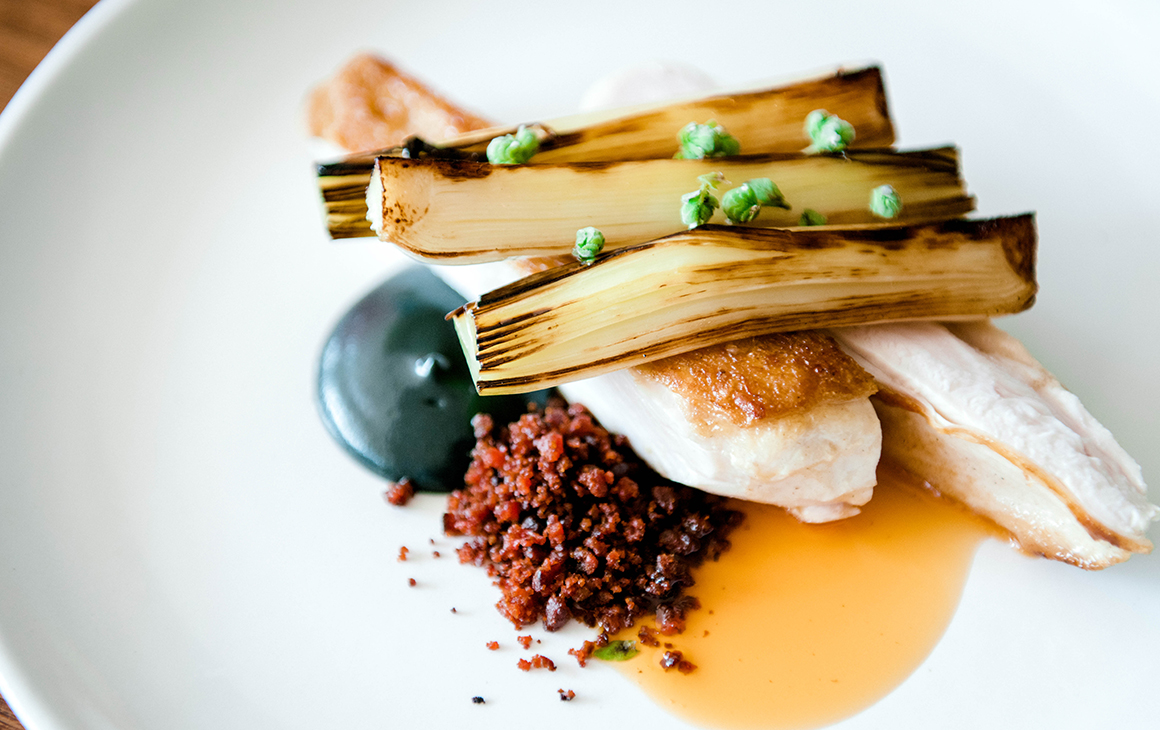 Burleigh Pavilion | Burleigh Heads
A sunny long weekend is as good an excuse as any for drinks by the beach, and the Coast's newest heartthrob, Burleigh Pavilion, will be pumping them out all weekend long. Open Friday through Monday from midday to midnight, walk up and nab your oceanfront table at The Terrace beach bar, or get fancy and head to The Tropic where head chef Guillaume Zika is delivering a delectable line up of moreish Easter seafood specials.
Justin Lane | Burleigh Heads
Justin Lane, Burleigh's OG party destination, will be hopping this Gold Coast Easter long weekend with a special line up of DJs and merrymaking planned for Saturday 20 April from 1pm until late. If you're wondering where the beautiful people will be hanging this Easter, stop your search.
Garden Kitchen & Bar | Broadbeach
If there's one destination that never sleeps, it's The Star Gold Coast. Open all Easter long weekend with ample cuisines and eating locales to choose from; we'd beeline for Garden Kitchen & Bar who is throwing a free Easter egg hunt on The Lawn on Easter Sunday paired with themed cocktails like The Mad Hatter's Cup of Tea and Through the Looking Glass.
Lucky Bao | Mermaid Waters
The friendly team at Lucky Bao are open for your bao and Asian feasting needs all Easter long weekend (Friday and Monday, 11:30am to 3pm + 5:30pm to 9:30pm; Saturday and Sunday, 11:30am to 9:30pm). We recommend forgoing the decision-making with their banquet feast, because you'll want to try it all.
Rick Shores | Burleigh Heads
The gentle folk at Rick Shores are standing by to spoil you silly this Easter long weekend on the Gold Coast, open Friday through Sunday (closed Monday) from noon until late—bookings are essential. Bug rolls and glorious cocktails by the seaside? It doesn't get much better.
Hellenika | Nobby Beach
Mediterranean rooftop vibes and long weekends are a match made in heaven, and Hellenika at Nobby Beach has got it all going on. Closed Good Friday, the restaurant and rooftop will re-open Saturday (5pm and 12pm respectively) and Sunday (11:30am upstairs and downstairs) for mezze plates, banquet feasting and sunshine vinos. Closed Easter Monday.
Baskk At Kirra Point | Coolangatta
Southerners looking for Gold Coast Easter weekend vibes will find bottomless lunches daily (four course lunch with bottomless mimosas, Friday to Sunday, 12pm to 3pm) and DJs spinning until late at Baskk. Those sunshiny vibes come complimentary.
Balter Brewery | Currumbin
The legends at Balter HQ in Currumbin are warming up the festivities early, open Wednesday (3pm to 7pm), Thursday for those end-of-work tipples (3pm to 8pm), closed Good Friday, with the barn door re-opening on Saturday and Sunday from noon. Good times guaranteed.
The Cambus Wallace | Nobby Beach
Long weekends are made for stiff rum and whisky drinks, and while The Cambus Wallace will be closed Friday, they'll re-open Saturday and Sunday from 4pm to late. In celebration of the long weekend, they're bringing back their Scotch Egg menu, paired with its own liquor and chocolate listing for the sweet or savoury tooth. Looking to warm up early for the long weekend? Check out their Goin' Down South Whisky dinner hosted by the legendary Dan Woolley—a Southern-styled whisky dinner featuring crowd favourite, Makers Mark. Tickets available here.
The Scottish Prince | Palm Beach
Much like its sibling watering hole, The Scottish Prince is hosting a variety of tastings and their Scotch Egg menu is back for two nights only (Saturday and Sunday). They're also brewing something special, this time on Easter Sunday, with Captain Dave Ferry navigating his infamous Introduction to Whisky session, including a guided walk through six drams paired with three Scotch Eggs—for an Easter done oh-so right (tickets $79, available here).
Image Credit: Hayley Williamson & Kaitlin Maree Photography for Urban List