Asian cuisine is having a moment here on the Gold Coast and acclaimed chef and restaurateur, Michael Lambie knew just the thing to do. Open up an impressive Asian restaurant in the heart of Nobby Beach, which slings up some of the best pan-Asian cuisine the Gold Coast has ever tasted. Obviously.
Unless you've been living under a rock you would have heard about the opening of Rubi Red Kitchen & Bar, the eclectic Asian restaurant taking over the coveted prime position on the Nobby's strip, where Hellenika and Miss Mee once stood. If you haven't heard about it, you're sure to notice it—the bright red signage on the black, multi-level restaurant shines out like a beacon to hungry patrons meandering along the Gold Coast Highway.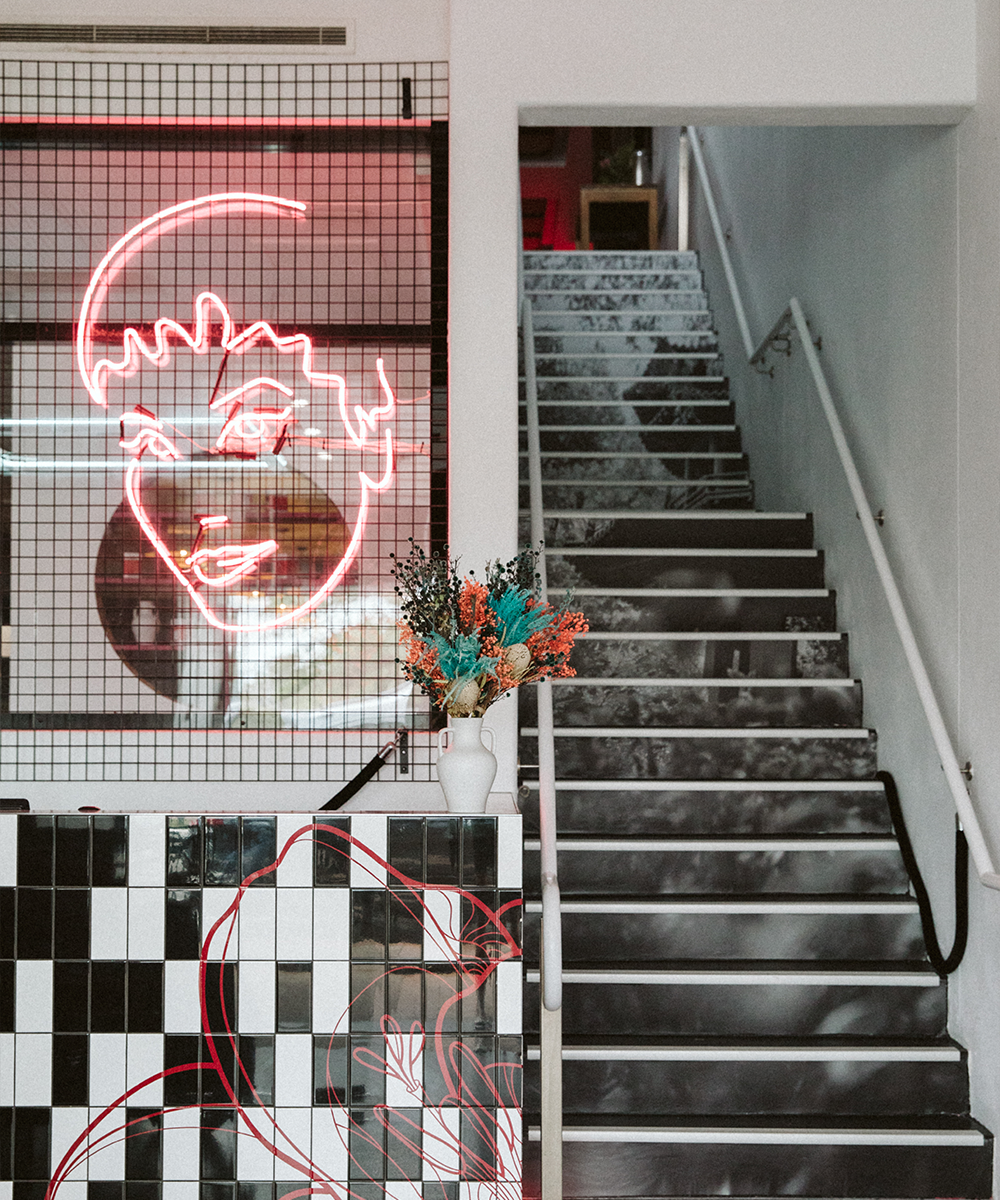 Rubi Red is the latest venture of culinary trailblazer, Michael Lambie, whose impressive career spans many decades and continents, before making the move to the Gold Coast earlier this year. Michael has amassed an array of Chefs' Hats and awards and cut his teeth as Head Chef at Marco Pierre White's self-titled restaurant in London, before making the move to Melbourne and sprinkling his culinary magic at iconic venues including The Stokehouse, Circa, Taxi Kitchen, Lamaro's and The Smith, before opening the legendary Lucy Liu. If it wasn't already plainly obvious, we are in the presence of a true gastronome.
Step inside the expansive, multi-level restaurant and you're first greeted with a winking neon sign of an alluring lady; a nod to Michael's inspiration behind the name Rubi, of a well-travelled woman with a passion for Asian cuisine. Rubi Red oozes sleek, contemporary-chic vibes; the dark, moody fit-out is concentrated by bright pops of red and white-washed walls. Rattan lanterns hang from above, while greenery cascades from eclectic wall hangings and red neon lighting frames the space.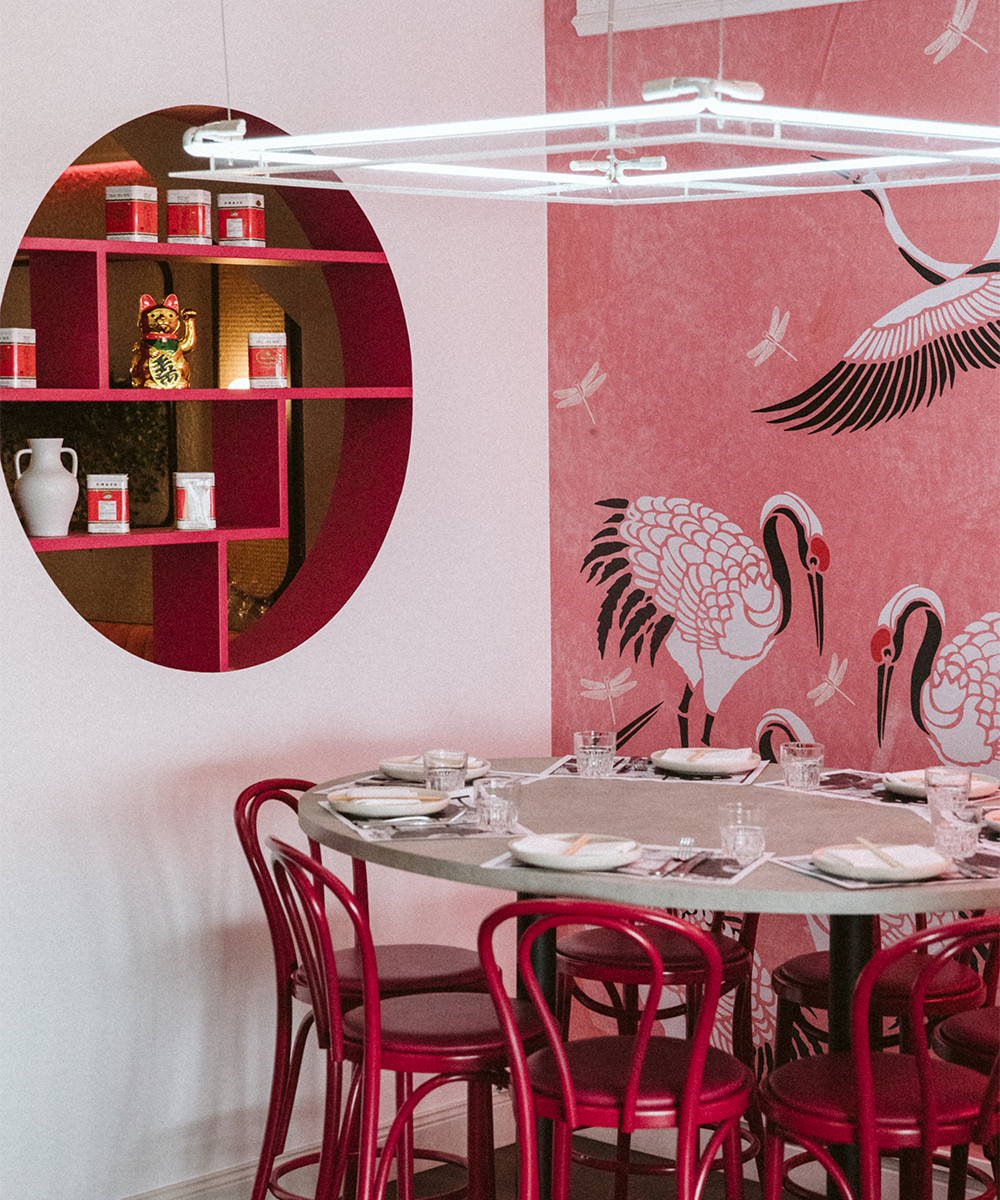 Upstairs, an impressive rooftop bar commands the space, with seating spilling out onto the balcony, so you can enjoy your drinks with a stunning view and salty sea breeze. Rubi boasts an array of seating options, from plush plum booths inviting you to sink in, to luxurious private banquet dining spaces to their signature 'crane room', with a stunning crane wall feature and a round table that speaks of late nights and drinks with friends, old and new.
Rubi Red's magnificent menu is eclectic, bringing together a fusion of pan-Asian flavours inspired by the abundant local produce. The seemingly uncomplicated yet artfully curated menu is a reflection of Michael's extensive travels throughout Asia, combining unique tastes from different regions which seamlessly complement each other.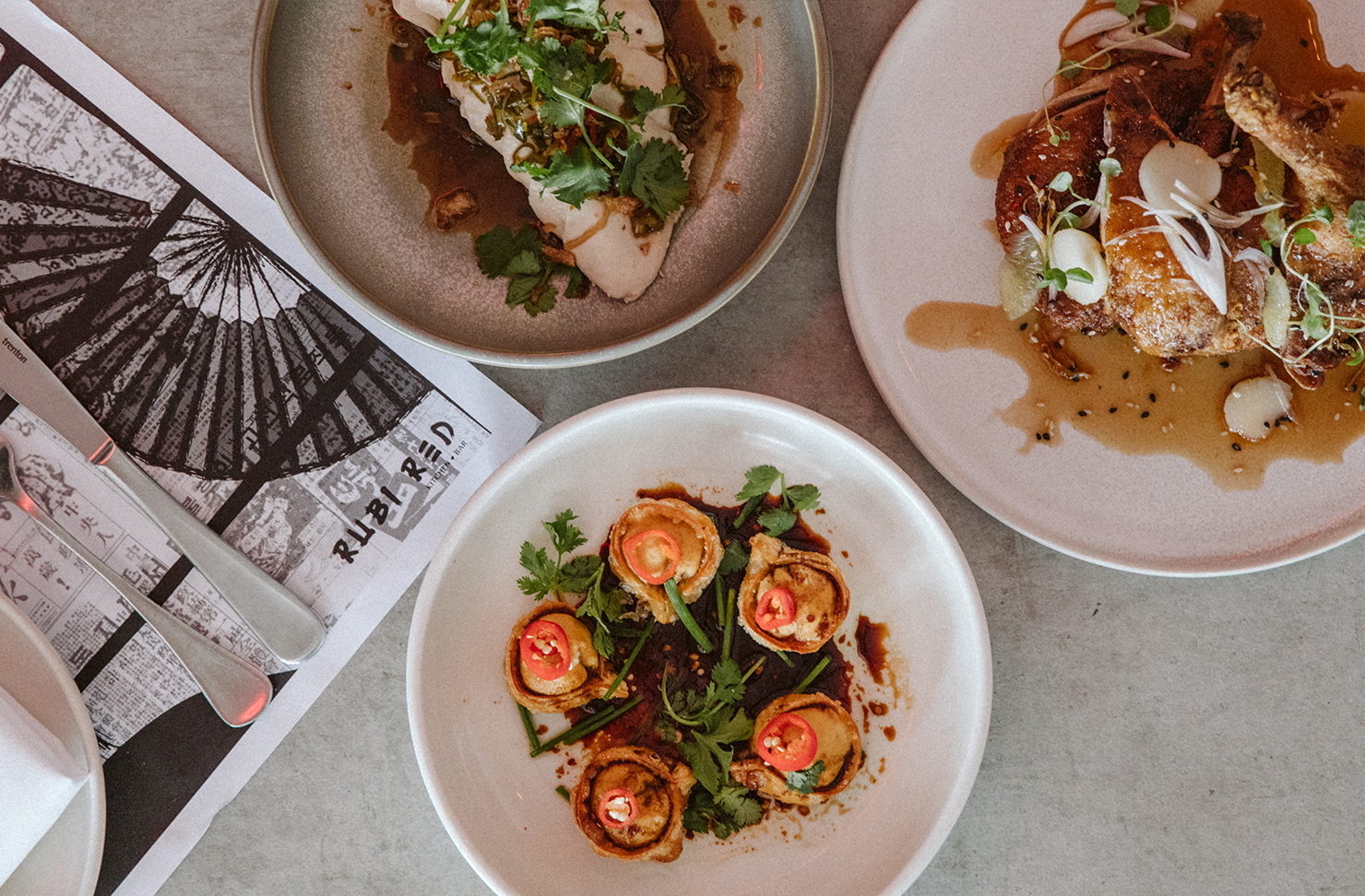 Warm your palate with small bites like the tempura eggplant with king prawn filling and the intricately displayed kingfish sashimi with green chilli, coconut foam and Thai basil. Grab your chopsticks for the dumplings and bao—the Singapore-style crab dumplings with black vinegar and chilli oil dressing are a must-try.
Move onto the larger plates and dig into the drunken chicken with Shao Xing wine, spring onion and ginger and the crispy fried Chinese Sichuan duck with water chestnuts and tamarind sesame dressing, which has been marinated for 24 hours, before being steamed and fried to crispy perfection.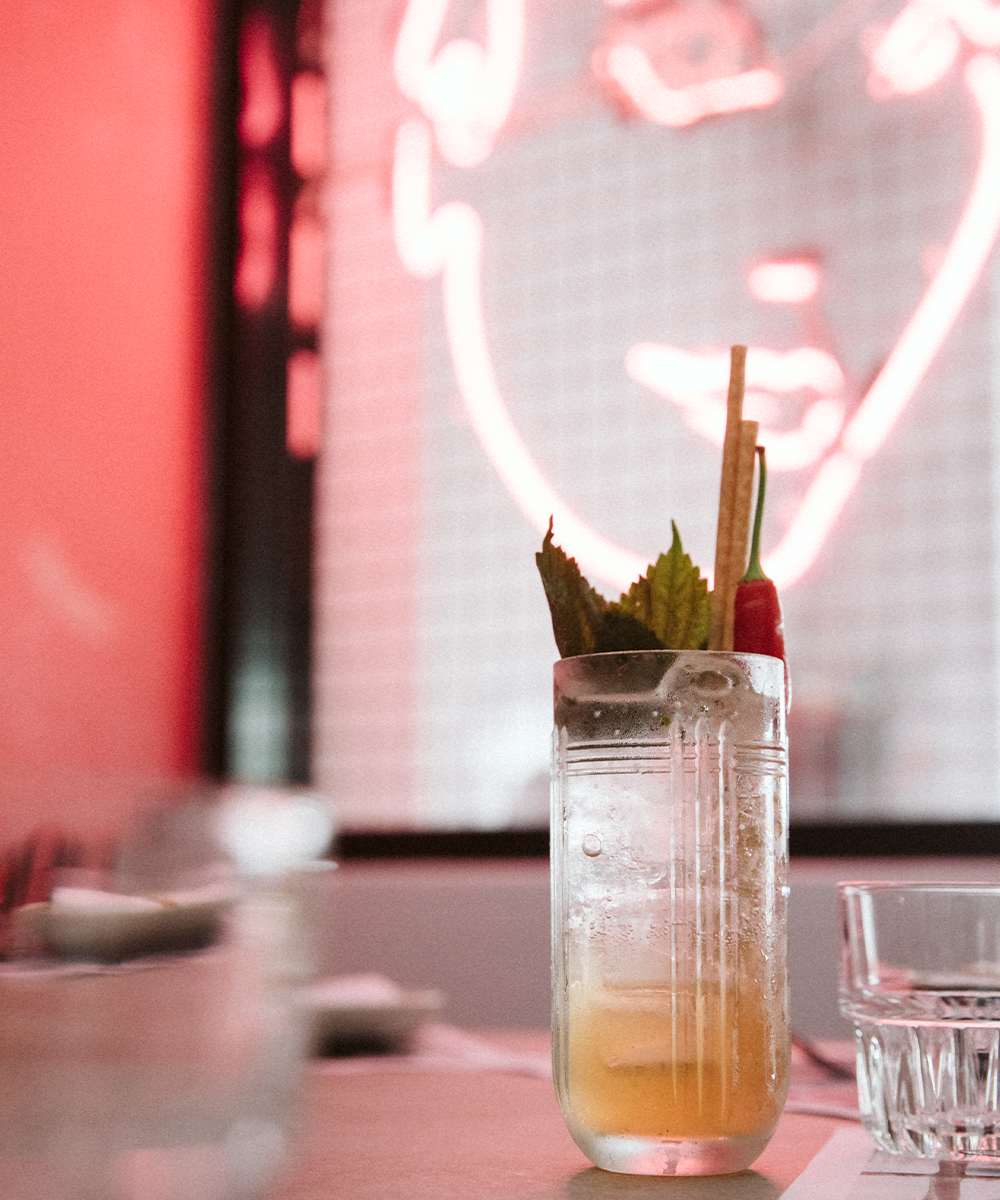 Pair your meal with one of Rubi's signature cocktails, which pay homage to their heritage and showcase hard-to-find Asian liqueurs. If you think you can handle the spice, sip on the Yuzushu sake and chilli-muddled 'The Beach' or order the popular 'Hahachika', which combines Jousen sake, rhubarb, ginger, basil and pomegranate. One could describe it as liquid poetry.
If you've been looking for an exquisite fine dining experience, it's time you pick up your chopsticks at Rubi Red Kitchen & Bar.
THE DETAILS
What: Rubi Red Kitchen & Bar
Where: 2235 Gold Coast Highway, Nobby Beach
When: Open Tuesday to Thursday; from 5pm to late
Open Friday to Sunday; 12pm to late
For more information, click here.
Image Credit: Clayten Fowler Photography