If you'd rather sip your tea than spill it, this one's for you.
Just when we thought we knew all there is to know about the brew, new varieties and ingenious inventions make their way across our timelines making each sip better than the last.
We've teamed up with T2 to round up the latest and greatest must-have everything avid drinker needs to get around. But a warning: your cart is about to fill.
Sip Sustainably
When considering your next pour, it's essential to consider its origins and impact—unfortunately, not all teas pass the vibe check. Lucky for us T2, the home of too many amazing brews to name, is B-Corp certified, so you can count on whatever you find in your diffuser being eco-friendly and responsibly sourced. Know someone yet to get around sustainable sipping? These epic gift packs are sure to convert them—including classics done right to exotic combinations consider your next gifting occasion sorted.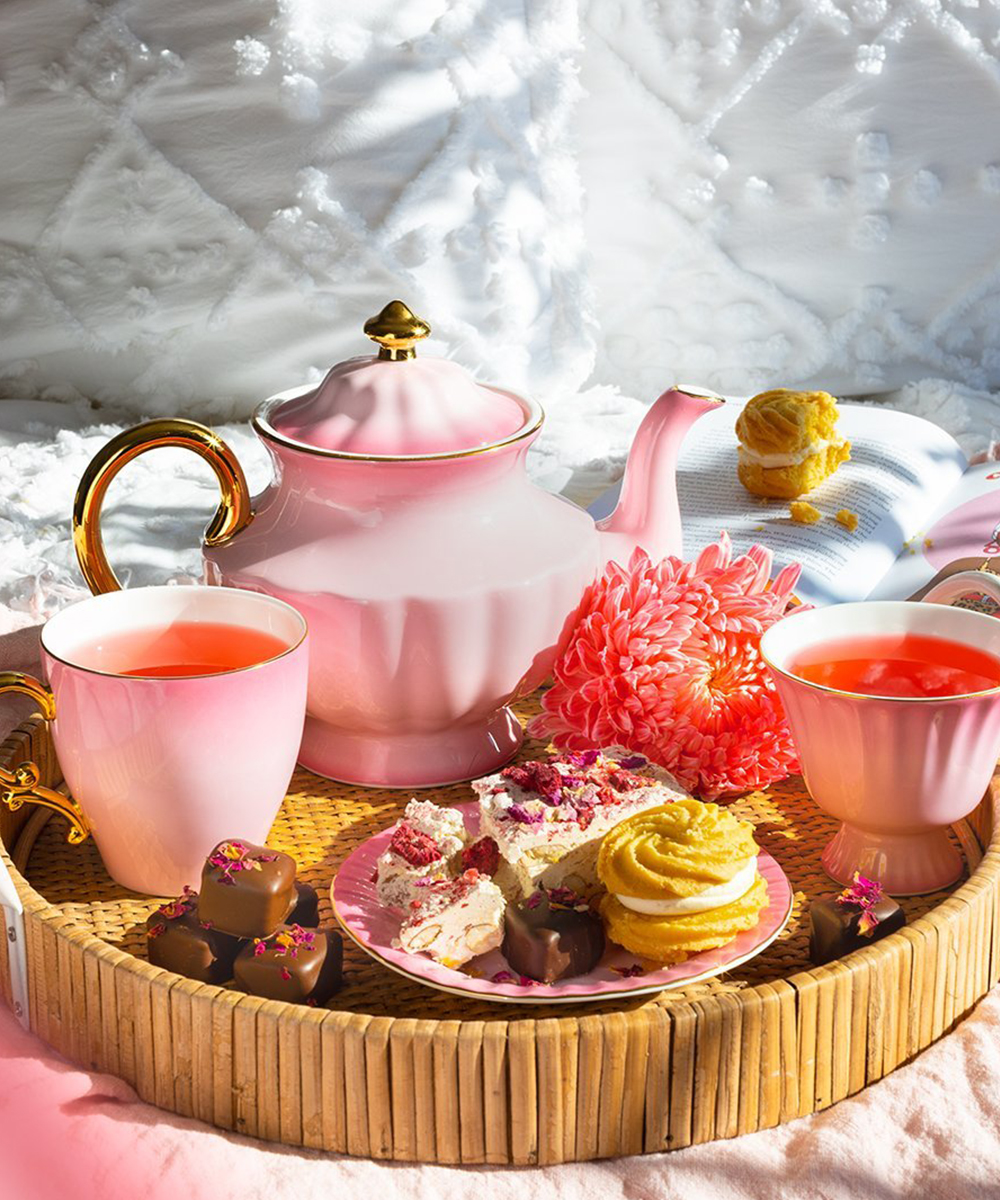 Stick With It
When we came across the T2's Tea Stick, we knew this was an instant buy. A chic alternative to the traditional infuser, pull it apart, scoop up your leaves, pop on the handle and brew. Simple yet effective, they're the perfect small something to take a gift from good to great.
Cool Off With A Cold Brew
You can't beat the refreshing hit of iced tea on a sunny day. Perfect for the upcoming warmer months, a party-ready iced tea glass pitcher is ideal for those hosting a summer soiree. Complete with a built-in infuser, you can mix your chosen tea leaves (we recommend T2's apple crumble tea) with water and allow to steep. Or if you're taking a break for the teas, swap the loose leaf for a zesty, juicy fruit.
Get Into Green Tea Skincare
It's no secret green tea has amassed a cult following in the beauty world for its plethora of benefits. On your next skincare haul, keep your eyes peels for potions and lotions featuring green tea to see the results of its anti-inflammatory properties for yourself—bye-bye breakouts.
Brew Your Own 'Buch
If you're a big fan of tea, chances are you'll love kombucha. If in lockdown you found yourself nurturing a sourdough starter on the reg, why not kick things up a notch and brew your own kombucha? The six-week process is easier than most think, and all you'll need to start is a simple kit and black loose leaf tea of your choosing. Worth the work, think of the clout you'll get pouring up your very own 'buch at your next get-together with the crew. Cue the compliments.
Whether you're chilling out with a cold brew or getting into brewing Kombucha, you'll find all the best brews at T2. Looking to convert an avid coffee drinker? Look no further than their epic range of gift packs which are sure to have them swooning at first sip.
Editor's note: This article was produced in partnership with T2. Thank you for supporting the partners who make Urban List possible. To read our editorial policy, click here.
Image credit: T2 Tea on Instagram