Finding the best souva shop or 'Souvlatzithko's as they're traditionally known in Greek is a right of passage for any Melburnian, graduating from the late-night corner stores to the dedicated souvlaki destinations across the city, it's all part of the journey. While they all may vary slightly we're all chasing that perfectly chargrilled Gyros, laid softly in a pita with Tzatziki, the arguments over whether lettuce or chips belong are for greater minds to decide.
To get the drop on this mission, we asked the question over on our Instagram, relying on our eager Souva enthusiasts to give us the tea on what's what, and they did not disappoint, here is where to head for the best Souvlaki in Melbourne according to you:
Kalimera Souvlaki Art
OAKLEIGH
Meaning 'Good Morning' in Greek, Kalimera has become a pillar of the Souvlaki community in Melbourne, its store on the top end of Oakleigh's main hub is constantly heaving with a raft of loyal locals. Serving up authentic Greek-style souvlaki, (that means no lamb) they have the option of pork and chicken Gyros which is served in a house-made pita with chips, tomato, and signature Kalimera sauce (a garlicky tzatziki yoghurt sauce with paprika). It's hard to say if it's the best souvlaki in Melbourne but it's right up there.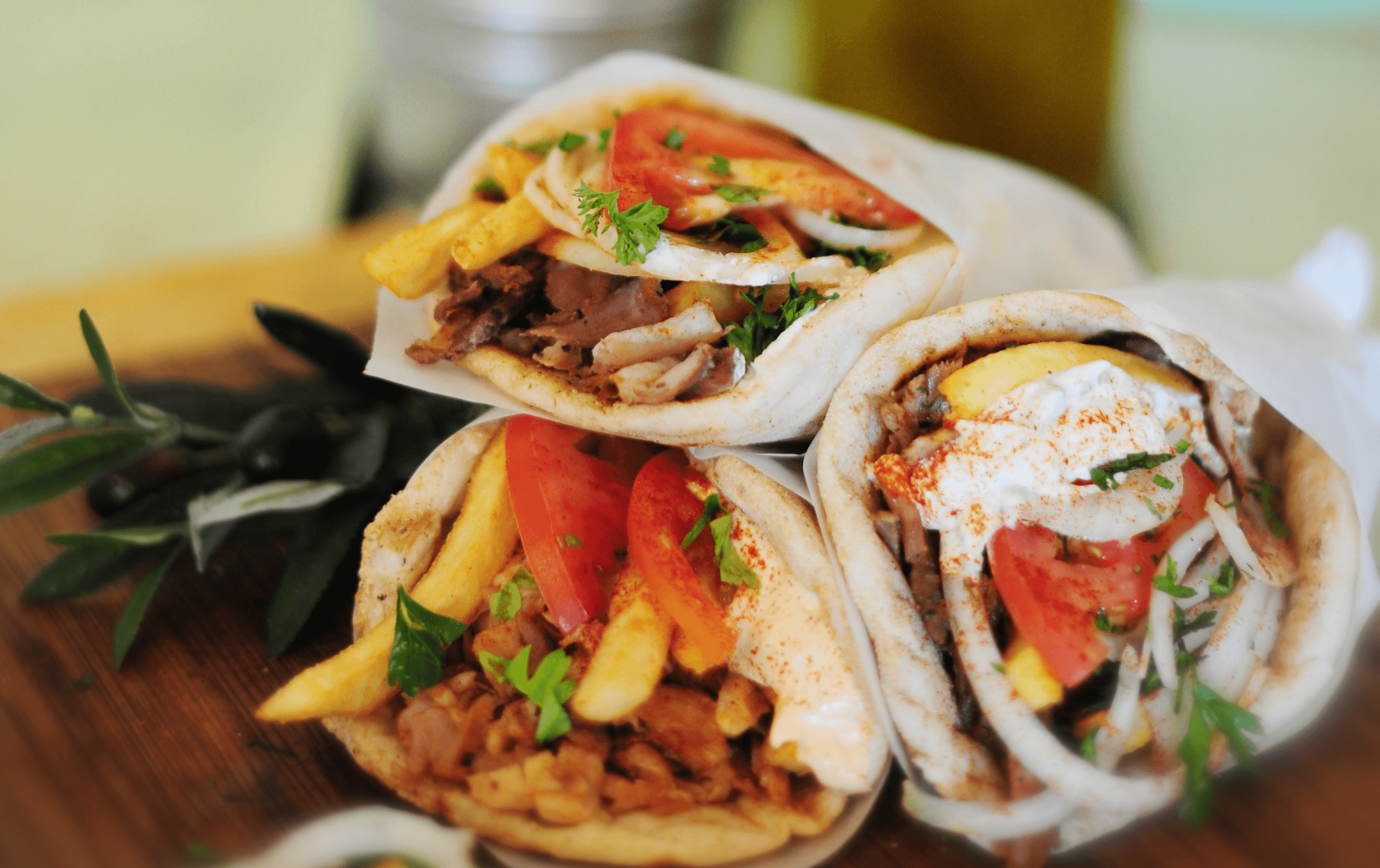 Odyssey
ELWOOD
Right in the thick of it on Ormond Road in Elwood, Odyssey is a refuge for quality greek food in the area. The quaint restaurant offers up dine-in options but also moves hefty amounts of takeaway souvlakis out the door. With a selection of different charcoal-grilled options, you can choose from chicken or lamb Gyros, pork sausage, as well as beef and pork meatballs. They've also got a range of non-meat options including a fried calamari, and a grilled halloumi souvlaki with basil pesto and yoghurt sauce.
Mythos GR
OAKLEIGH
One of the shining stars of Oakleigh's Greek restaurant community is Mythos GR. Spread across the ever-popular Eaton Mall, a strip of shops and restaurants that sprawl out onto the street with alfresco dining, Mythos is split across the Greek-food precinct with a shop on each side. The menu is traditional, and the souvlaki here is the standout. They cover all bases with lamb, pork, and chicken available with the option of Gyros or skewer on a pita with chips and a range of dipping sauces including Tzatziki, Eggplant, Hot Chilli, Hummus, and Tarama.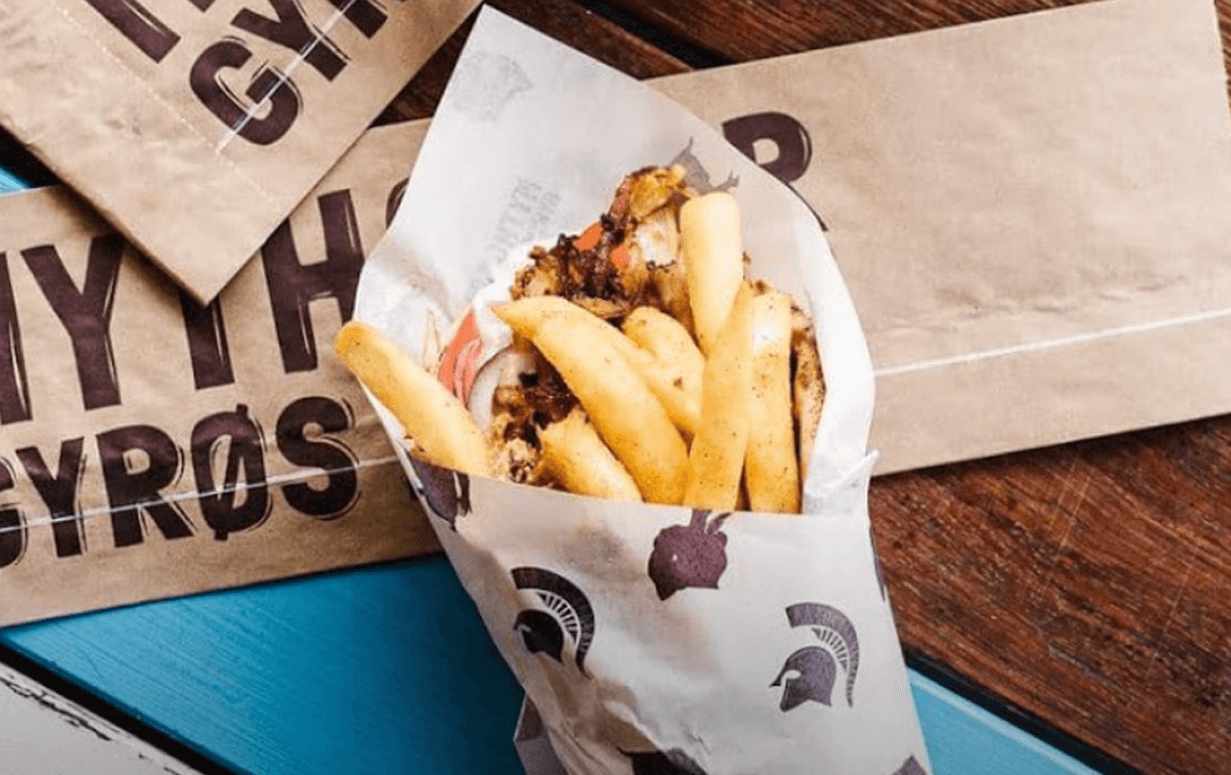 Hella Good
CBD
It's all there in the name, Hella Good's Souvlakis are some of the best in the business. Committed to keeping things simple and dishing up some of the tastiest souvlaki in Melbourne, Hella Good has a range of different souvas, but it's hard to pass up their marinated lamb which cut straight from the spit. Lamb is typically only used on special occasions in Greek culture but we're sure glad Hella Good has made an exception.
Kolonaki
Malvern
Seldom ever empty, Kolonaki's little corner store in Malvern is always teeming with the local population, sampling their Athenian-inspired cuisine. As a big contender for the best Souvlaki in Melbourne, here you'll find their 'street food' style wraps, almost bursting at the seams, loaded up with all your usual suspects, chips and Tzatziki both tinged with paprika, as well as the absolute no brainer decision to add in grilled halloumi.
Stalactites
CBD
One of the longest-running Greek restaurants in Melbourne, Stalactites has become a souva institution, the restaurant has seen quite a bit through its tenure on Lonsdale Street since opening in 1978. Their Souvlaki offering is top of the range, with a classical approach each souvlaki comes in a grilled pita, with lettuce, tomato, with the option of lamb, chicken, or pork which is then topped with house-made Tzatziki. As well as one of the best souvlaki in the CBD they're also one of the most dietary friendly, offering gluten-free pitas that are Coeliac accredited as well as vegetarian and vegan options, Oppa.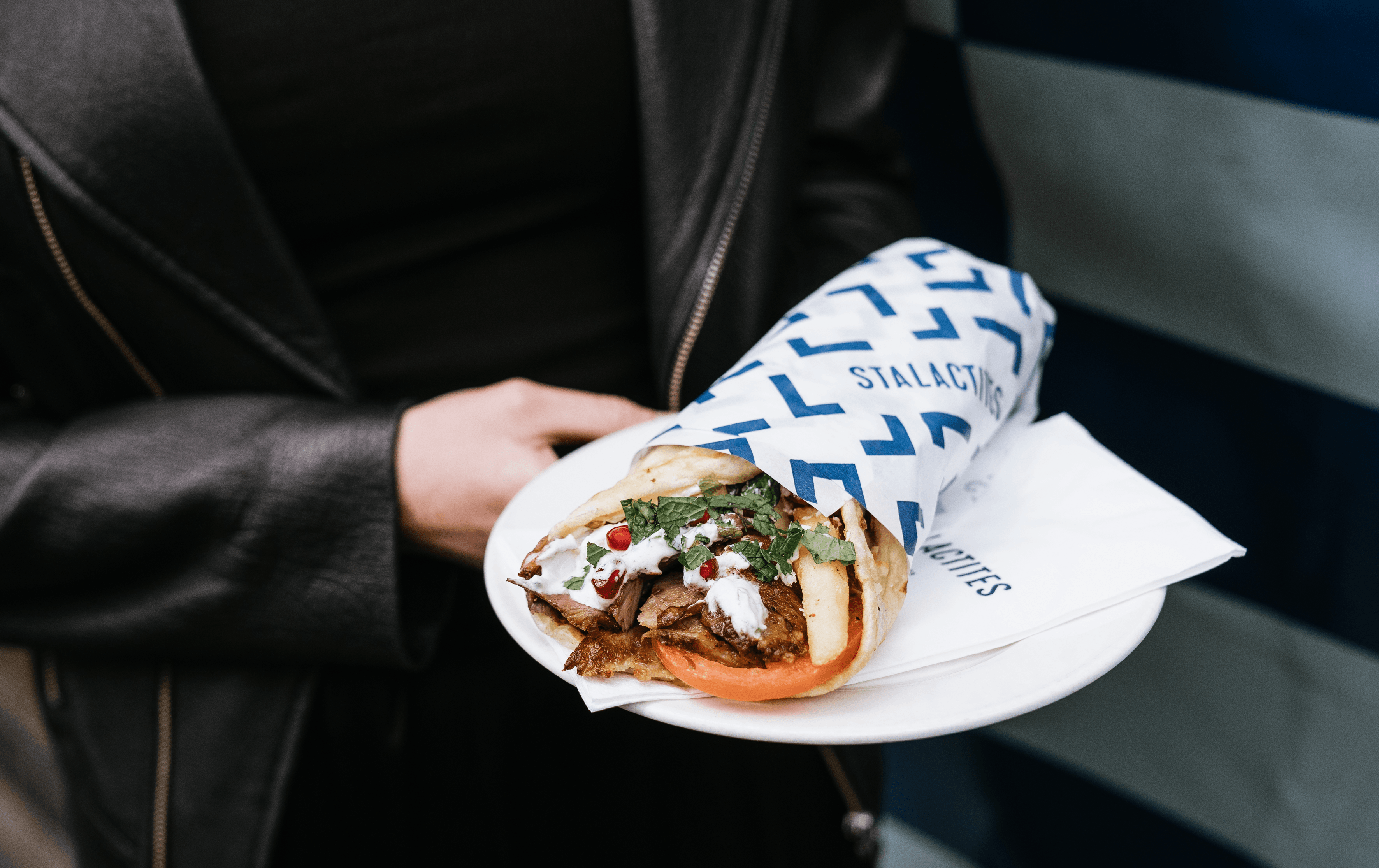 Alati
BENTLEIGH
A relative newcomer to Melbourne's Gyros community, Alati, which opened in 2020 is one of the most solid Souvlakis in Melbourne. Tucked amongst a strip of quiet local shops on Centre Road in Bentleigh, Alati, which means 'salt' in Greek is dedicated to creating some of the best souvlaki in Melbourne. There's a big focus on quality produce here, all the way from the meat (pork and chicken Gyros) to the tomatoes, and you can taste it. There are several options to choose from traditional pork souvlaki, to newcomers like the Olympia, a soft-shell crab souvlaki and Melina, a plant-based meat souvlaki with caramelised onion, mushrooms and vegan aioli.
Ok Billy
Mordialloc
If the seaside of Mordialloc isn't enough to entice you, the Souvlaki of Ok Billy should do just nicely. Perched up on Main Street, this authentic Greek operation opened up at the end of 2019 and has since been steadily growing a devout community of enthusiasts. Their authentic Greek approach keeps things simple; colourful platters land on the table, stacked with all the trimmings, from crisped lamb or chicken Gyros meat to the dense triangle-cut pita, a zingy Tzatziki, which is perfectly undercut with freshness with of sliced tomato. If you prefer it already made up you can elect for the pita, but whichever way you steer here you're in for a good time.
Plaka Gyros
HAWTHORN
Plaka Gyros set up shop just off Glenferrie Road back in January, bringing a modern twist on traditional Greek street food to the Hawthorn area. The new gyros go-to is from the same team behind the beloved Kolonaki Malvern. Their menu is packed with all the gyros classics like chicken, lamb, pork and of course mixed. They've also come prepared with a vegan fritter pita wrap option to ensure there's something for everyone. So next time you're in the mood for a late-night or casual arvo souva, be sure to hit up Plaka Gyros.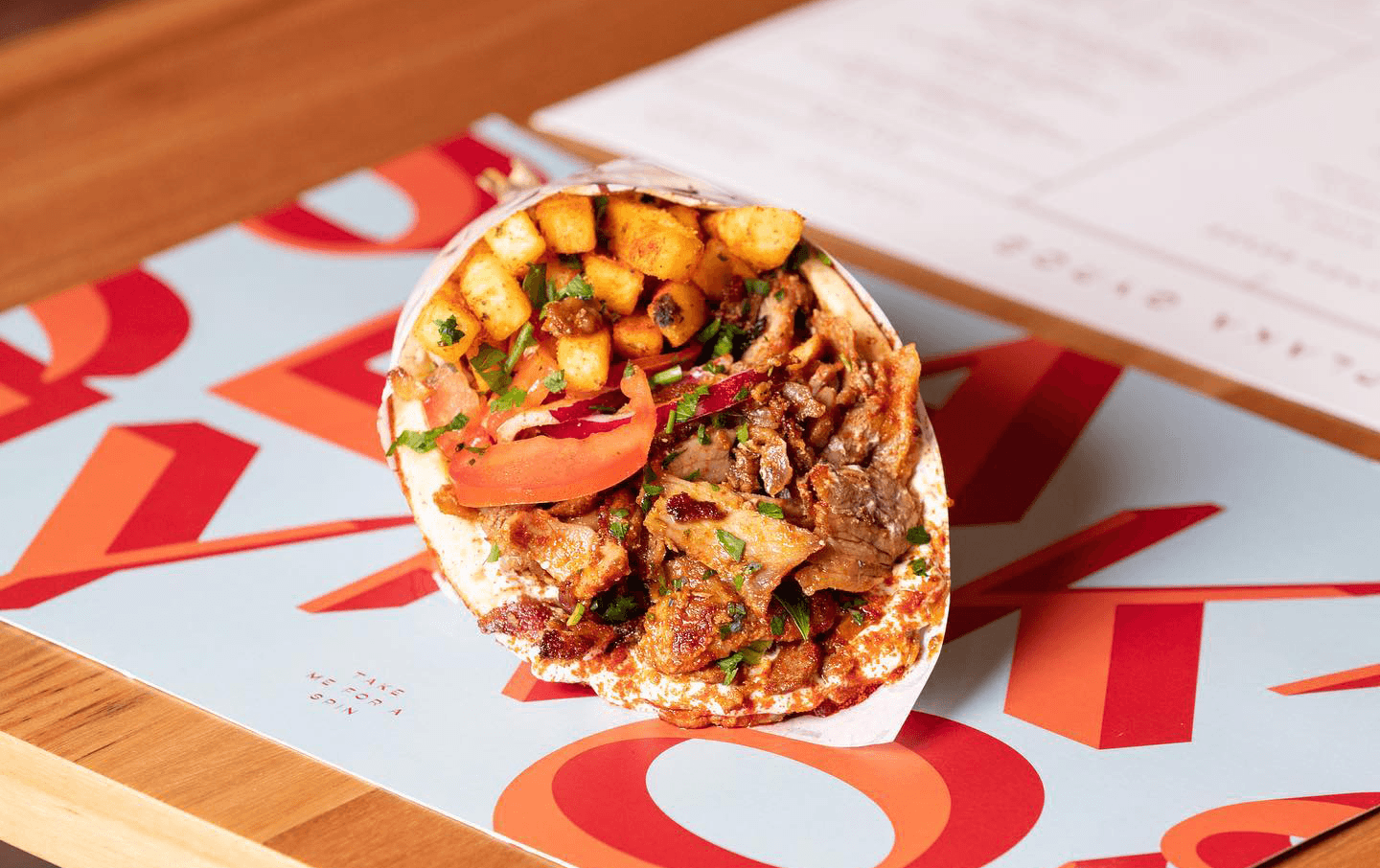 Looking for a bloody good parma? Here's Melbourne's best.
Image credit: Sylvia Gabriel (Stalactites)