The Bunnings sausage is a national treasure, a commodity so dear to our hearts it often supersedes the very business it operates out front of. Sure we've all put a few to the sword when we've been dragged along on a quick trip to the hardware supply giant, or more likely popped through quickly for a lunch under $5, but have you ever wondered where this beautiful and community-driven ritual of a sausage in a white slice was born? And how did it reach the heights where the phrase 'Bunnings sauso' has infiltrated our everyday lexicon?
It's a story often considered but rarely told, it goes a fair way back to before the sausage sizzle was the modus operandi for fundraising. Bunnings has always had a strong connection to the community, working alongside various groups and organisations to better the areas that their stores reside in; according to the Bunnings Community scorecard they raised over $27 million for over 50,000 community-based activities and groups across the country through 2021.
But the origins lie right here in Melbourne, back a few decades ago when the Country Women's Association began selling baked goods out front of the Bunnings store in Sunshine, raising funds for their work in the community.

The details on the evolution of how this morphed into the sausage sizzle we know today are hazy but it's suggested that sporting clubs were the catalyst; replicating their club sizzles at the entrance to the Bunnings stores and charging a couple bucks to the eager DIY demons on the weekend. This now award-winning formula can fetch a motivated and grill-skilled community group anywhere from a couple of hundred dollars up to a couple thousand.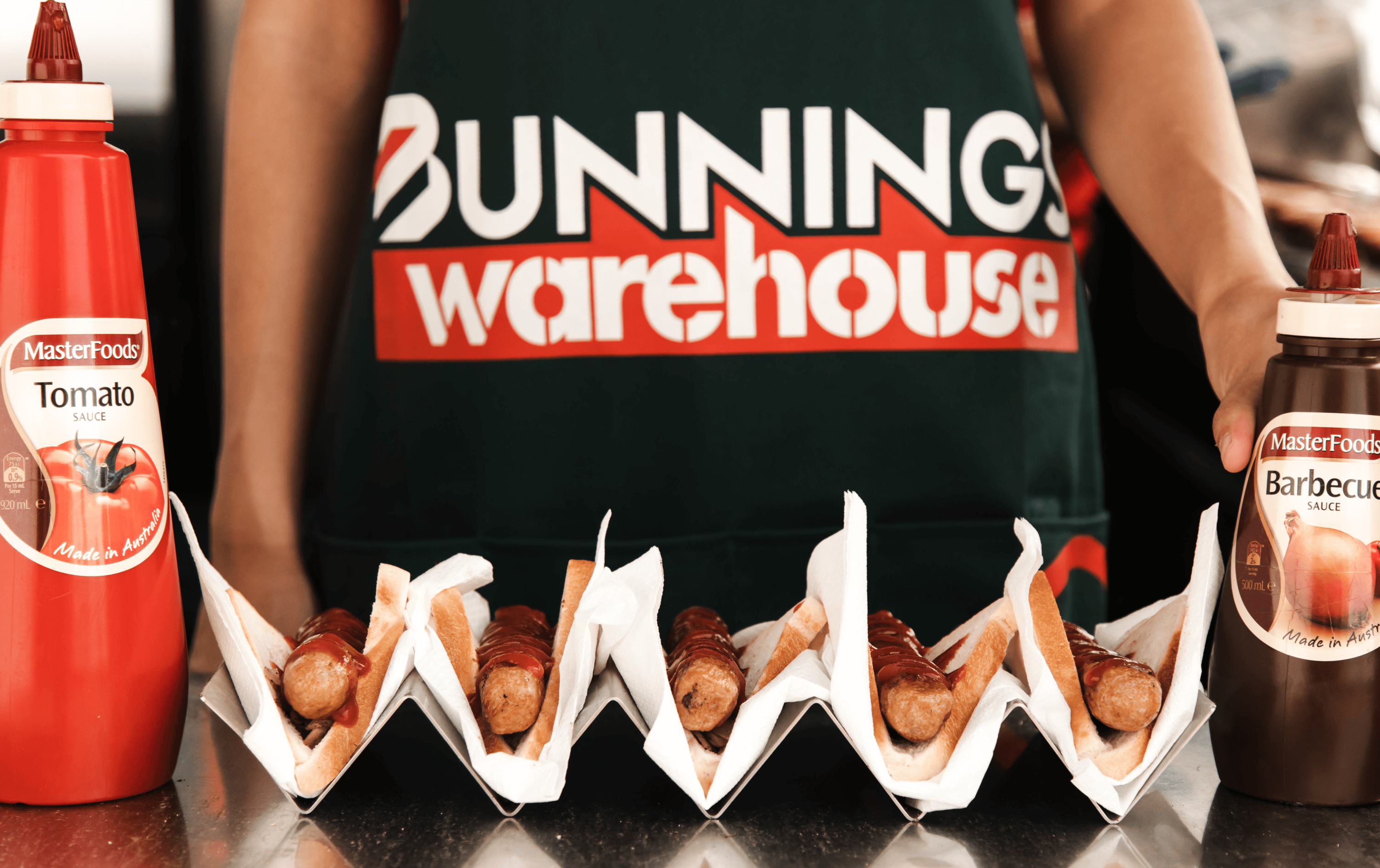 We spoke to one such grassroots community member, Tony Sinclair the Workshop Manager of the Mornington Peninsula Men's Shed, an organisation that is designed for men to come together to use their skills and work on projects that help their community.

"I've been working with Bunnings for about eight years, we've done quite a few sausage sizzles recently, around two a month, it's a fantastic thing for the community, it's very beneficial financially and also for the public because people ask about the Men's Shed, we get people wanting to join," says Tony.

As well as spreading awareness about Men's Shed, Tony said that the sausage sizzle also prompts a lot of donations from people, sharing tools that they've got lying around or have been left to them because they know they're going to a good cause.
The community spirit of Bunnings continues with their latest announcement that they'll be launching a national sausage sizzle across every store to help provide relief and aid to the devastated regions of New South Wales and Queensland. Taking place this Friday 11 March from 9am until 4pm all profits of the country-wide sausage sizzle will go to GIVIT's Storms and Flooding Appeal.
Expand your snack IQ and learn about the history of the dim sim here.
Image credit: Bunnings (supplied)