Just 14km south-east of Melbourne's CBD you'll find the lively suburb of Oakleigh. Boasting a strong Greek cultural influence, this suburb is loaded with hidden gems and iconic eateries that have to be seen (and tasted) to be believed.
As you'd probably know, one of our favourite pastimes is rounding up the very best on offer in our cities. So to help us do just that, we've teamed up with the Oakleigh experts, Delphi Bank, to fill you in on all the best things to eat, see and do in this epic community.
Level Up Your Next Meeting At Delphi Bank
Calling Oakleigh home over 20 years ago and since expanding across Melbourne, Sydney, Adelaide, Brisbane and even joining Bendigo Bank family, it's safe to say Delphi Bank is a big part of what makes Oakleigh, Oakleigh. Their journey continues with their new-look branch, bringing a wholesome offering into the Oakleigh community. Now, we know what you're thinking, "A bank?" But we're here to let you know this isn't a regular bank, here, you can expect a dining table, open kitchen with long island bench, intimate banquet seating, and private meeting spaces. Oh, and did we mention barista coffee? The space personifies their philosophy of culture, community, belonging and family and is designed for relaxing, connection, and conversation through both the community and business events. And the best part? It's all completely free to use. So whether you're meeting a friend or in need of a coffee and a quiet space, make a beeline to Delphi Bank. To discover more about the communal space or their 20-year journey, click here.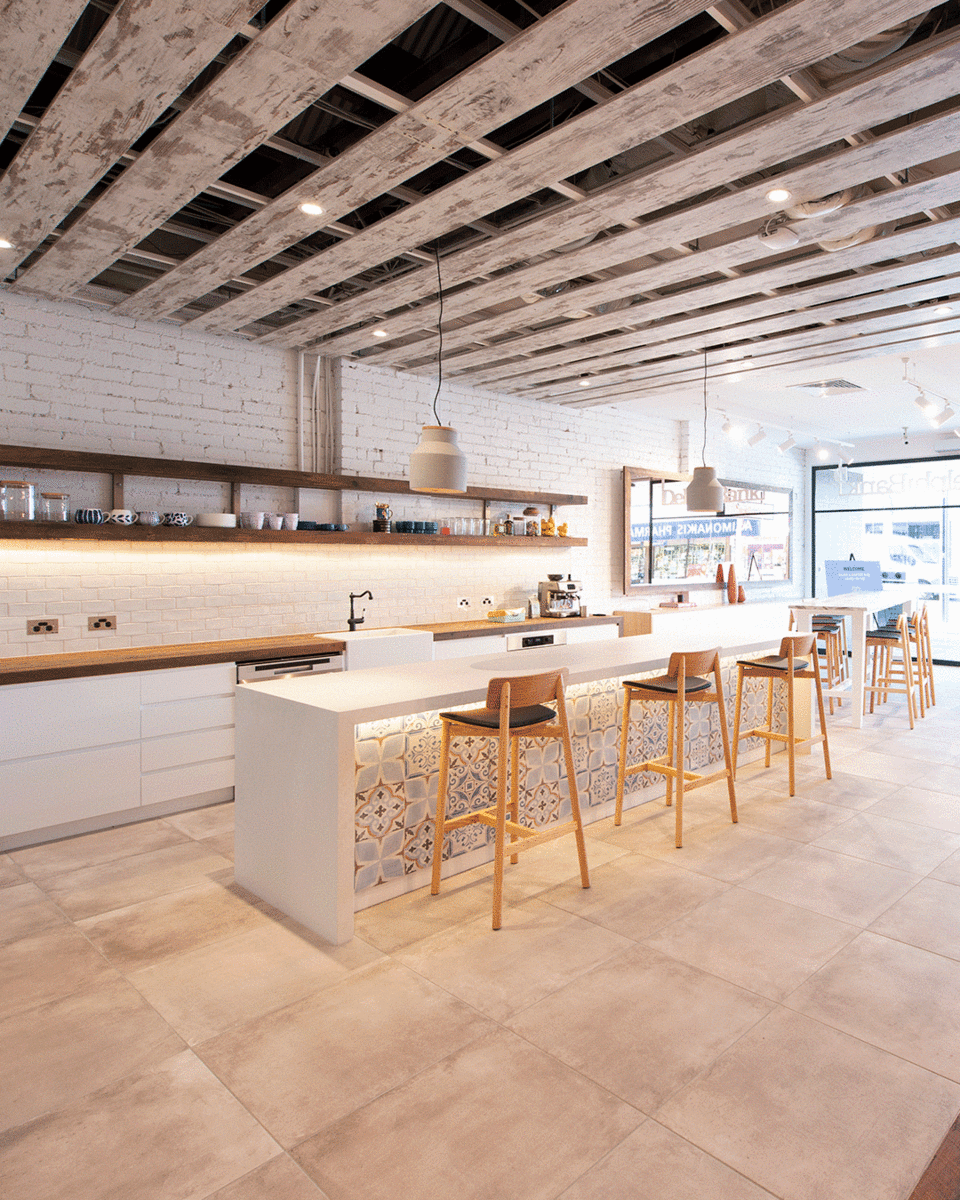 Tuck Into Old School Souvlaki At Kalimera Souvlaki Art
If you're travelling to Oakleigh, it is essential that you wrap your hands around some of Melbourne's best souvvas. Our pick? Kalimera Souvlaki Art on Chester Street. Here you will find the finest, most authentic homemade souvlaki, using lean, juicy meat, premium olive oil and authentic Greek ingredients. Everything on the menu is sure to please, but personally, we can't go past a gyros pork souvlaki complete with tomato, onion, feta, yoghurt sauce and of course, crunchy hot chips.
Release Stress At Smash Splash
If you're looking to get your adrenaline pumping, you're wanting to release some stress or find some balance, Smash Splash is the place for you. You can choose to 'smash it up' whereby they'll supply a crate full of crockery to pulverse in any way you see fit. You can even purchase tvs, printers and phones on the day and smash 'til your heart's content. If you're keen to get a little less angry and a little more creative, hit up the Splash Room. Here you can splash out with paint balloons and brushes to create your own masterpiece. Lastly, the Crash Room has only three objectives, shoot hoops, capture the flag and find the mystery ball — all while decked out in a sumo suit. Beware, this requires skill stamina and mental strength.
Test Your Skills At Escape Experience
No matter how many times you've completed an escape room, the thrill, excitement and sometimes anxiety never seems to wear off. Escape Experience in Oakleigh delivers just that with their interactive, themed rooms. Boasting some of the best escape rooms in Melbourne, you can choose between 'Amnesia', 'Burlesque' and 'Clockworks' which are all guaranteed to have you scratching your head and anxiously staring at the clock. Prepare to be surprised, amazed and tested to your limits.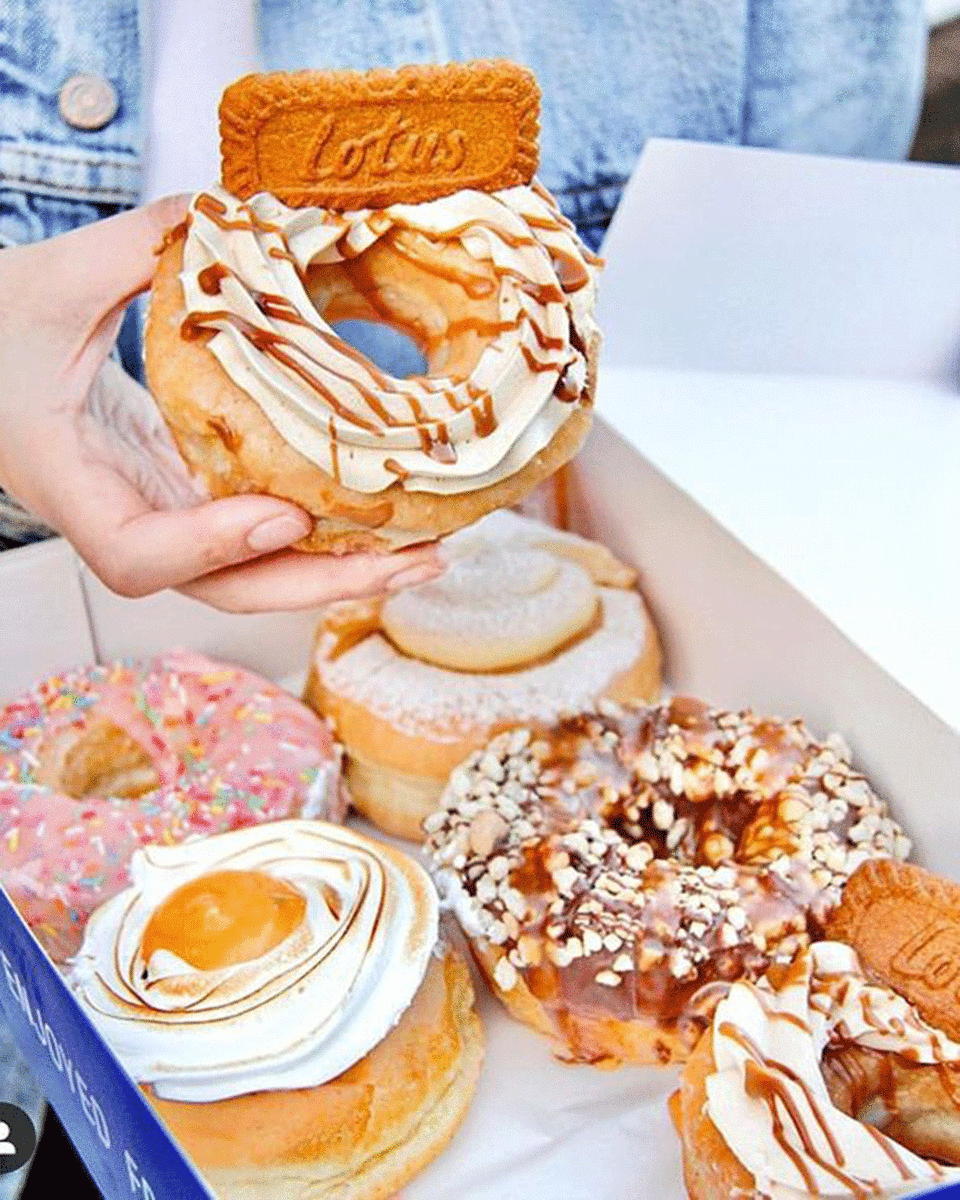 Stock Up On Artisan-Made Deli Meats At Portman Continental Butchers
Trading in Oakleigh since 1954, Portman's is a big part of the Oakleigh history and culture. This is more than just a regular butcher, here, you can expect artisan-made, saw-dust smoked Euro smallgoods like speck, parisa and kaiserfleisch all of the highest quality. If you're in the area, make sure to plan a pit-stop here and pick up some quality meats to show off to your next guests or simply indulge in them yourself. You won't regret it.
Satisfy Your Sweet Tooth At Nikos Quality Cakes
Sweet tooths rejoice, as Nikos Quality Cakes are unofficially the Melbourne masters of Greek pastry. Prepare your tastebuds for the best and most authentic Greek sweets in Melbourne, like their sticky sweet loukoumades (AKA sweet, fluffy, honey balls), frangipane flavoured shortbread and decadent custard kourabiethes (think: almond biscuit). If you're keen to try some of their savoury sensations, they've got loads of panini's, eggs and coffee on the menu, as well as deliciously stringy cheese pitas and of course, spanakopita. FYI, there might be a lineup to get your hands on these devilish treats, but we can definitely assure you it's worth the wait.
Settle In For Brunch At Coté Terra
If you're looking for a place to kick back, relax and soak up all that Oakleigh goodness all while enjoying a delicious feed, Coté Terra is the perfect hangout, located just around the corner from Oakleigh's main strip. Here, you can bask in the comfortable neighbourhood atmosphere while sipping on quality coffee by Community Roasters and enjoy a sumptuous all-day breakfast menu. If you're on the go, make sure to order one of their mouthwatering jaffles, or if you're settling in, make sure to order their Reuben Sandwich—made with 12-hour smoked brisket, sauerkraut, swiss cheese and Russian dressing on sourdough. Pure decadence.
Treat Yourself To Fresh Doughnuts From TODC
If Nikos didn't quite hit your sweet spot, you'll be pleased to know that The Oakleigh Doughnut Co is more than equipped to settle your appetite with their delectable, artisan doughnuts. Become mesmerised by their skilled pastry Chefs working away in their kitchen window, frying and decorating doughnuts in small batches to ensure the utmost quality in their product. If you're looking for a hot doughnut tip, we can't go past a classic 'Vanilla OG', but if you're in the mood for something outrageously calorific, 'Galakdough' is the pick for you. A spin on the traditional Greek dessert galaktoboureko (also know as Greek custard pie). This doughnut is filled with smooth vanilla custard then crowned with a baked fit triangle and a pipette filled with cinnamon spiced sugar syrup. You might need a lie down after that one.
Whether it's tucking into a fresh doughnut, smashing crockery or connecting with friends or colleagues over a coffee at the new Delphi hub experience, it's easy to see why so many love the Oakleigh community. To discover more about Delphi Bank, their 20-year history and where their future is headed, click here.
This article is sponsored by Delphi Bank and proudly endorsed by Urban List. Thank you for supporting the sponsors who make Urban List possible. Click here for more information on our editorial policy.