You probably miss pulling up to Rockwell and Sons and devouring one of their super juicy burgers.
And even though Rockwell and Sons may no longer exist, its legacy lives on at small-batch focused, Falco Bakery—brought to us by the same minds behind Rockwell and Sons, Bar Liberty and Capitano.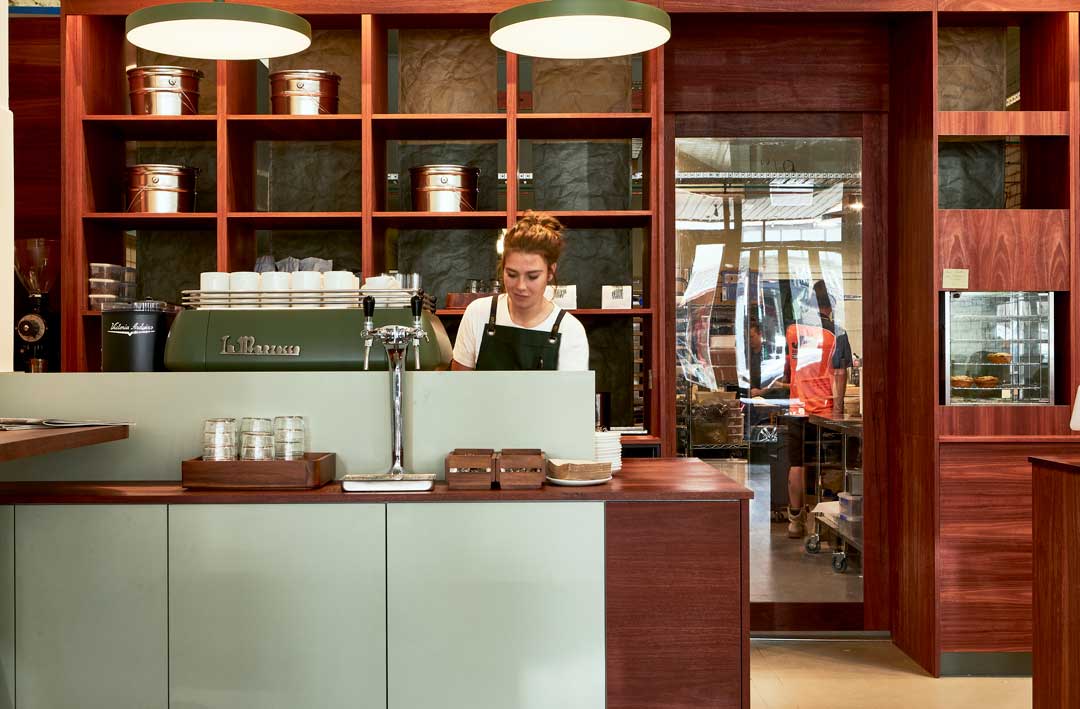 When asked how Falco Bakery came to be, head baker Christine Tran says, "I spent the last couple of years baking overseas and I came back thinking about starting my own project, at the same time the guys were thinking of revamping Rockwell."
Tran now leads the baking troupe as Falco's head baker, having previously been senior baker at Tivoli Road and also having spent time at Tartine in San Francisco. All in all, you could say this bakery's in very good hands.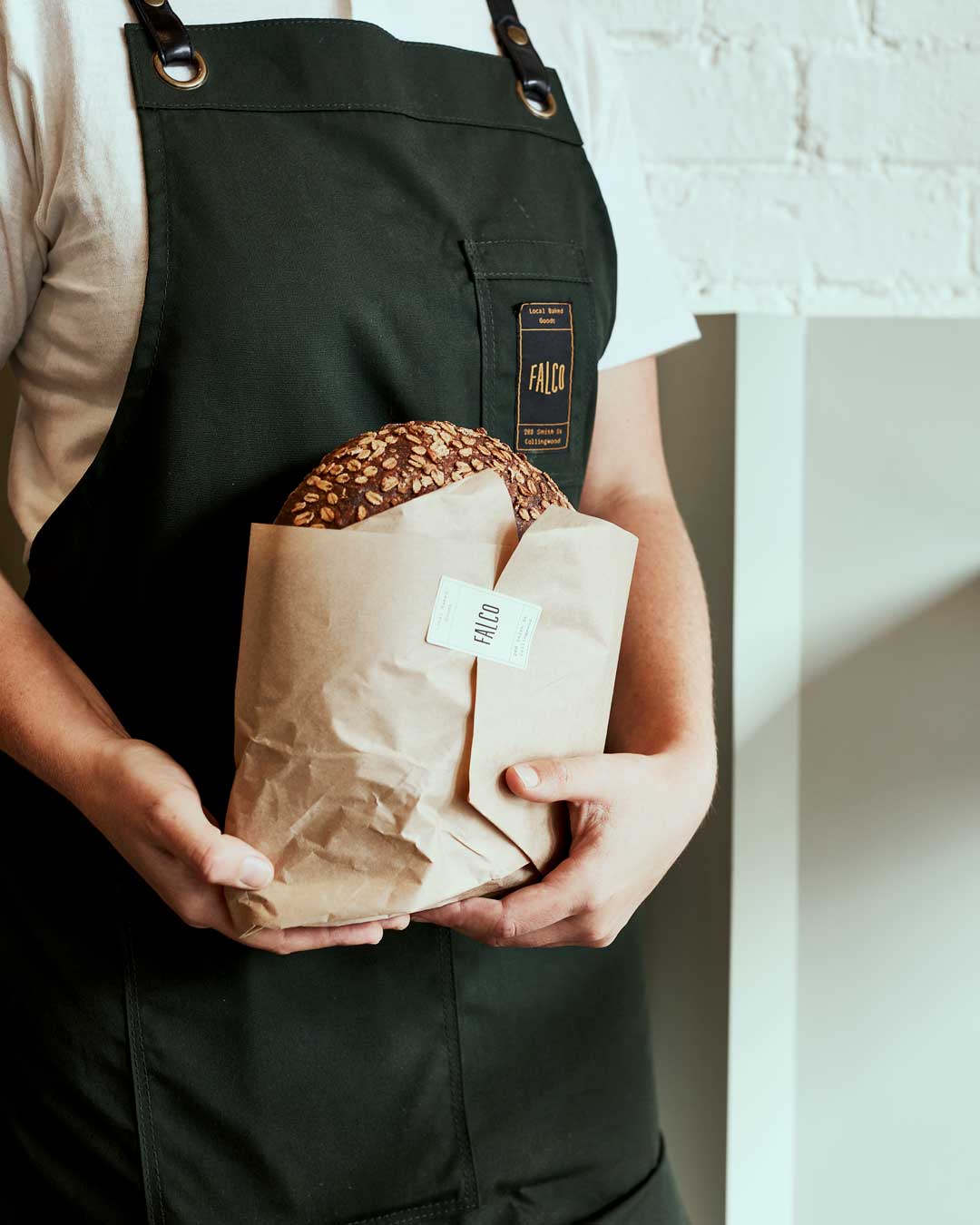 Being located in the heart of Collingwood, it's the perfect spot to relieve you from the hustle and bustle of Smith Street. As you make your way up the tiled entrance and through the door, you're instantly spoilt for choice—in the most tranquil of ways.
The venue is spacious, full of light and really just begs you to stay awhile—and that's without mentioning that they've got one of the best blends going around the area.
Combining traditional techniques with an innovative spin is the Falco ethos, and you'll find that they're bending the bakery rules to add a little Falco flavour into the mix.
"I break the rules a little, but I guess with the croissants for example we're trying to get this particular style of croissant that's not such a honeycomb structure that everyone goes for. I'm more about if it's crispy and has a juicy texture. I had one like this in Copenhagen and I've been trying to get that result. When I eat something and I really connect with it, that's what I want to go for."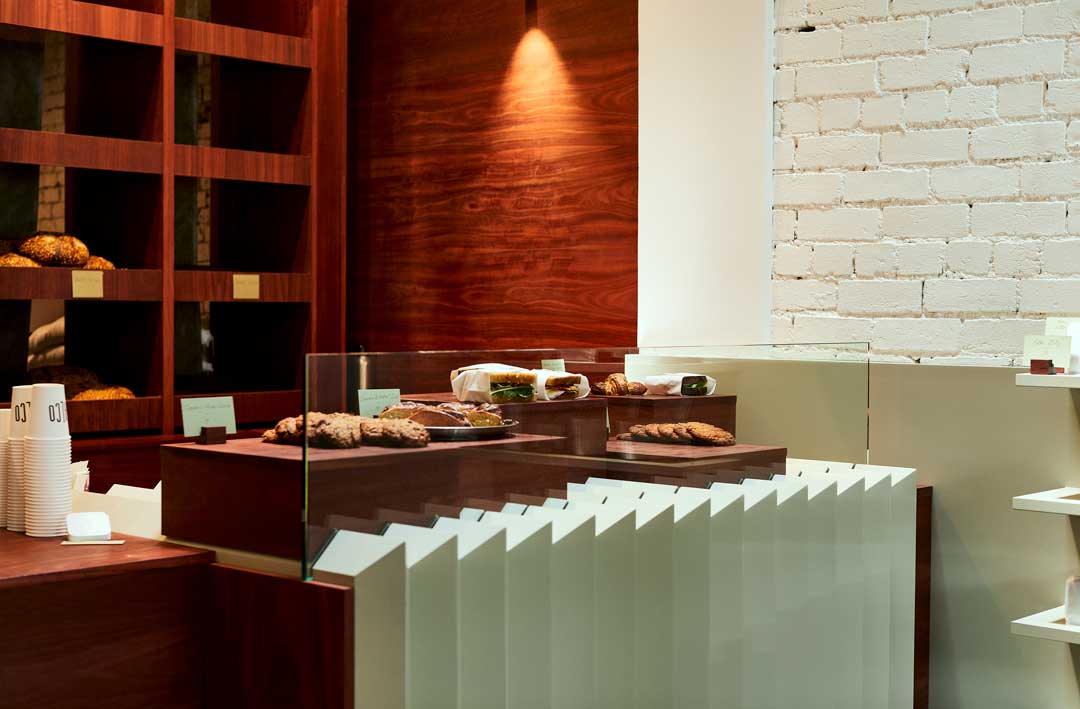 And given how much time, effort and love has been put into everything made under the Falco roof, there's a chance you're bound to connect with a few of their sweet (or savoury) treats.
"The croissants and cheddar biscuits are very new and I think they might become a regular thing. Every day we try to have around two to three cookies."
So far their peanut butter miso cookie has been the most popular and it's so good that it's already developed cult-following status.
Their cardamom buns are also a definite must-try when you visit… if you turn up early enough. With Tran spending a whole year developing the recipe, the least you could do is get addicted to them.
If you're able to take your eyes off the baked goods behind the window, you'll notice that there's also a daily menu which you can select from. As well as drinks both hot and cold, it includes a range of sandwiches like ham and cheese, egg salad and more.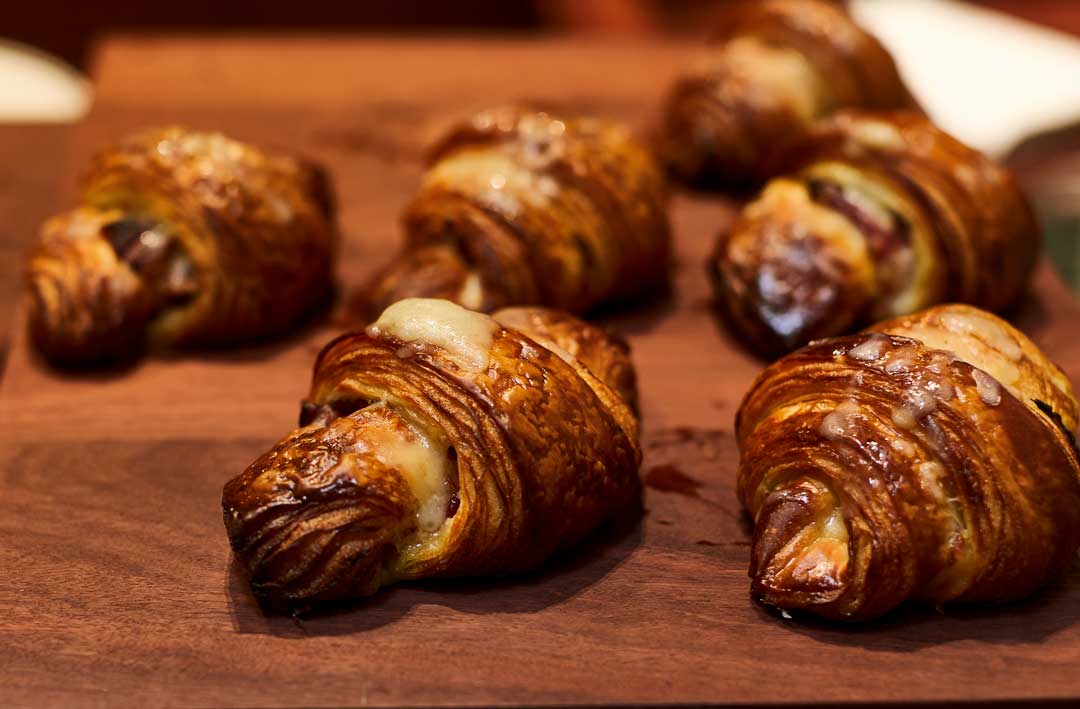 There's also a selection of pies, which is where you'll find a homage to Rockwell. Whichever you pick, you can enjoy assured that all of their shortcrust and puff pastry is made in house.
What's more, at Falco their produce and ingredients are all sourced locally. "We use organic flours from a local whole grain miller up in the Dandenong Ranges. He has an Austrian stone mill and he mills such beautiful flour."
Their fillings are also made in-house from scratch, for example they receive a fresh corn delivery three times a week for the corn pie. And most of the meat they use comes from Meat Smith across the road.
Right now, they're kneading things out and looking at setting up everything just right.

"We're in the process of trying to establish regular things because we know that's what customers like. I guess there's a bit of a balance between trying to be creative and rotate your offerings while also having regular things that people can depend on. But that's always tricky."
If you've got it in mind that you'd like to place an order with the bakery, right now you can do so on a day-to-day basis.
"We might start taking larger orders soon. At the moment we're just making sure we get the products consistent and working on that first. At Easter time we'll be taking orders for hot cross buns."
The Details
What: Falco Bakery
Where: 288 Smith Street, Collingwood
Keep track of the latest openings around Melbourne in our New Eats section.
Image credit: supplied