When it comes to the beauty industry, sustainable and eco-conscious aren't often the first words that come to mind, which is why we're just a little bit obsessed with Anna Ross, the boss babe behind vegan and cruelty-free beauty brand Kester Black.
Ross, who is a judge in The Circle Awards (read more about that here), is a global leader in clean, green beauty, winning a slew of awards around the world, plus a legion of adoring customers for her colourful—and accessible—range of nail polishes and lipsticks. Aside from her obvious grit and tenacity (she started the business with little more than $50 in her pocket), our favourite part about Ross is that despite the huge success of Kester Black, she remains incredibly humble.
The epitome of a hard-working entrepreneur who thrives on the hustle, we caught up with Ross to talk about how she built Kester Black from the ground up and why the circular economy is something we all need to embrace. Prepare to be seriously inspired.
When did you launch Kester Black and what inspired you to come up with the idea?
Kester Black began in 2008 as a clothing label while I was studying a Bachelor of Design, majoring in fashion at Otago Polytechnic. When I graduated, my mum suggested I broaden my horizons overseas so I packed my bags and began searching for a job in Melbourne.
After landing myself a job in retail, I began making jewellery and selling it back to New Zealand (and in Australia at a store called Life With Bird) and that seemed to be quite successful for a few years. After a year in retail, I finally landed my dream job—design assistant for a well known Australian fashion label. I worked in that role for just over a year until I was offered a production manager role for another large company in the industry. The pay they were offering was more than double what I was on, but the catch was that I would have to give up my own little business. I felt like I had worked so hard for the last two and a half years to just give it all up. So I turned down the job, and worked on building Kester Black.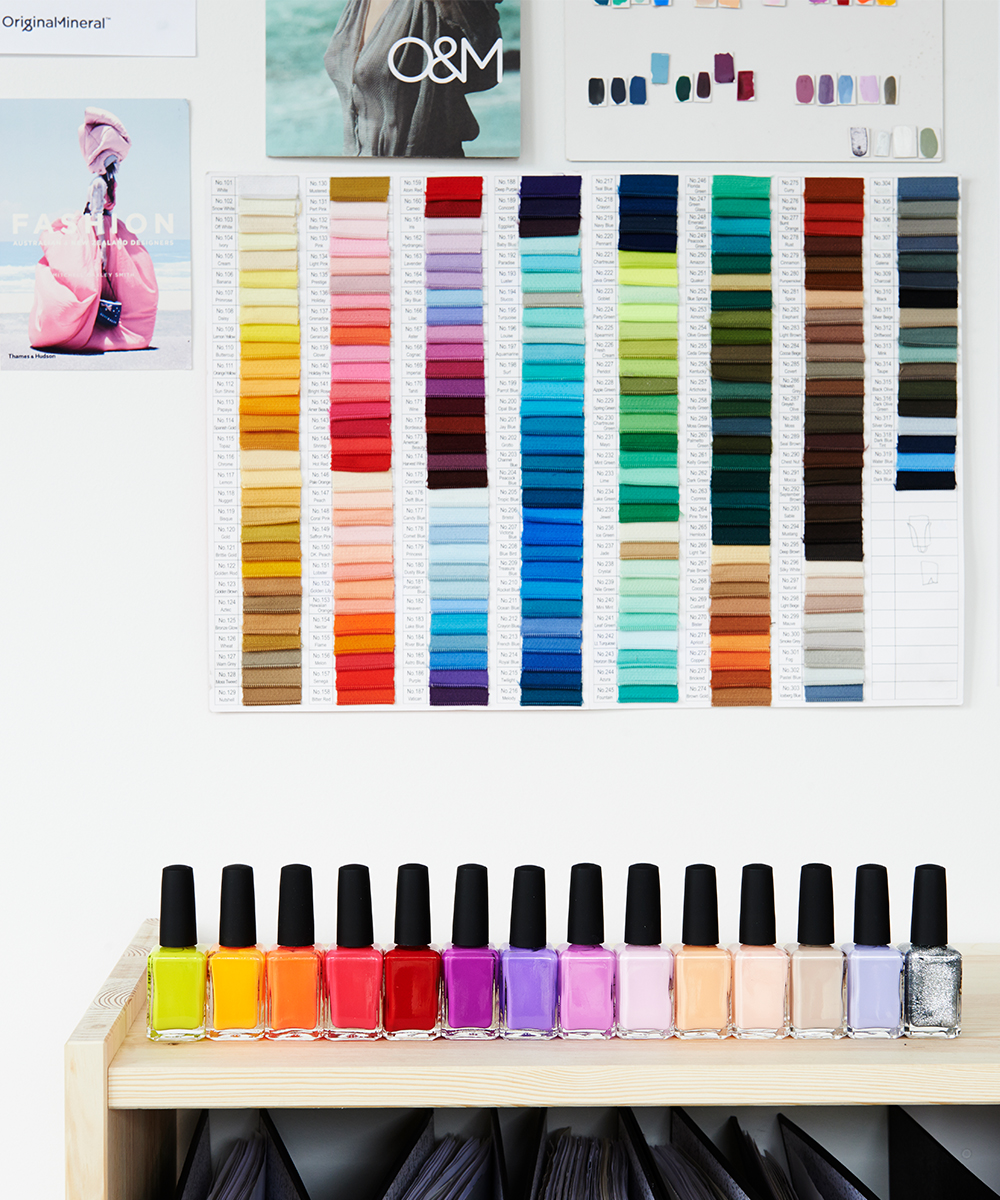 And how did you make the switch to nail polish?
I had decided I was bored of working with sterling silver and began researching enamel paints to use on the jewellery I was making. It led me to looking into nail polish, where I saw a gap in the market. I decided to manufacture and sell my own nail polish line to complement my jewellery. The first six colours were launched in 2012 but the brand as you know it today was registered in 2014 so let's call it our 7th birthday.
What was the biggest challenge in getting Kester Black off the ground?
Finding a manufacturer willing to work with me! Because I was a nobody—a university graduate with a fashion portfolio—so they didn't really take me seriously. I ended up hustling this manufacturer in Australia for over a year and a half, emailing every week and then they were so sick of me they let me order 50 units of each colour—even though their minimum order was 400.
Fortunately I sold out within a week and placed another order. But that first order for around $2,500 would have bankrupt my business if it didn't work out. It was a total gamble to do it back then because I didn't have capital or anything, that was just money saved from my wages.
I read that you changed the formula of the polish early on after an encounter with a customer—can you talk me through that?
Yes, this shows the beauty of a small business—we can do cool shit like this. I was at the Big Design Market in Melbourne in 2015 and a girl came over and asked me if the nail polishes were breathable. I was like what is that? She explained that Muslim women can only wear breathable nail polish when they pray so many don't wear any at all. I thought, ok then, I'll make you a breathable nail polish.
I spoke to our formulator, who followed all the correct standards and two months later, he was like, yeah, we can do this. I want to have a product that's accessible for everybody so I'm glad we made the change, and for a very long time, Malaysia was our second biggest market because of the breathability of the nail polish.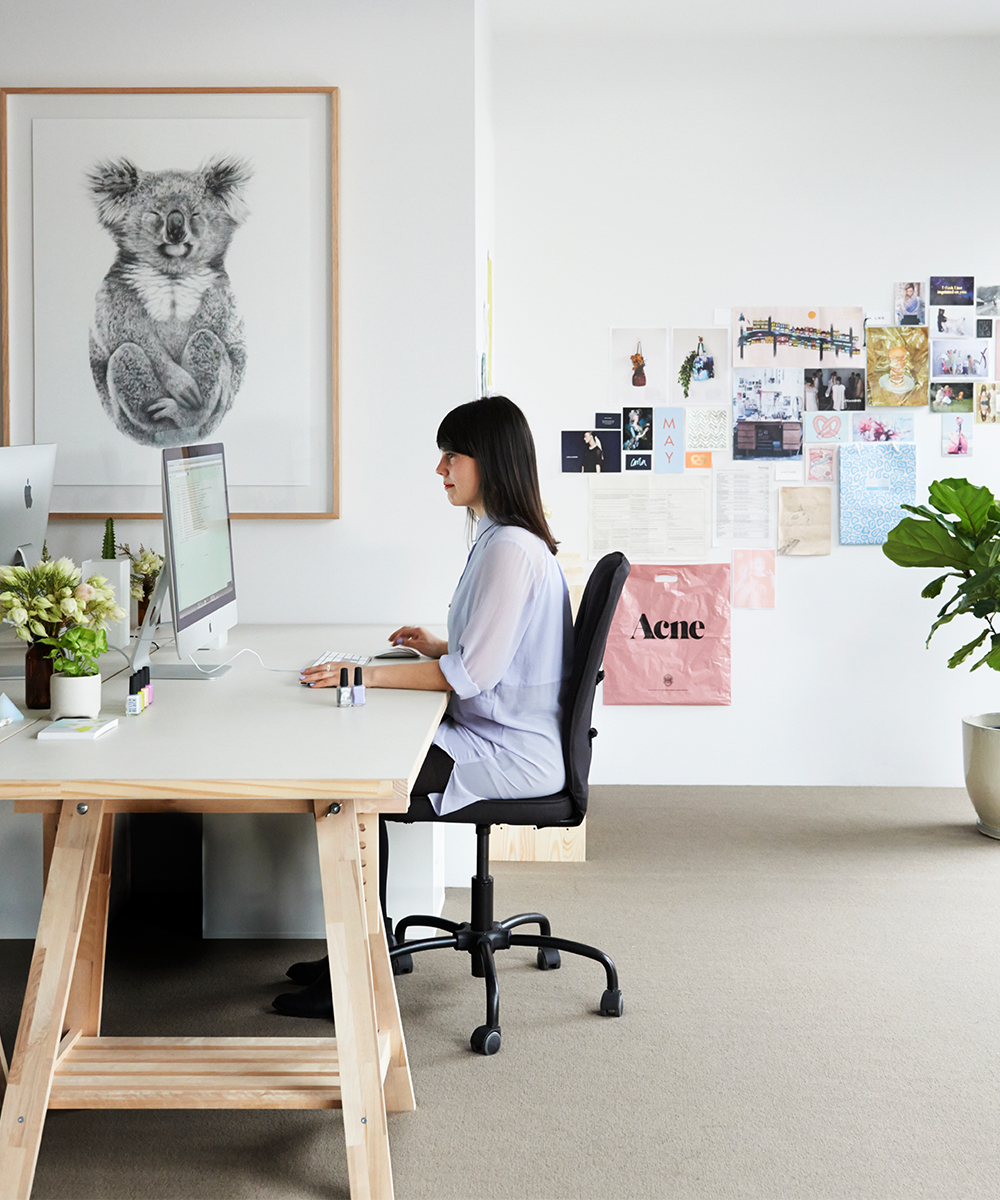 Sustainability is at the core of Kester Black—how do you ensure it encompasses all elements of the business?
We open sourced all of our formulations from the get go and accreditations have been a big part of what we do. I wanted external certifications to validate the claims we were making as a brand so we got Cruelty Free and Vegan certifications early on and we were the first cosmetics company in the world to become a certified B Corp. This rigorous certification isn't easily achieved, and takes serious commitment to transparency and sustainability. We have also been certified carbon neutral since 2017.
These ethical considerations have seen Kester Black gain a cult-like following and recognition globally. We have been awarded over 24 awards, most of them global programs and we're stocked in major department stores across Europe, including Liberty London, NK Stockholm and Ka De We Berlin.
What's been one of the biggest career highlights thus far?
When I won the Telstra Business Women's Award because of the work that we've been doing around sustainability and inclusion in the business. I was so excited when I won because I was up against really experienced business people. And let's be honest, I didn't know anything about business back then. And the other huge highlight was getting stocked in Liberty in London, because it's one of the most well known international department stores and they wanted our stuff! It means that we're doing something right.
Who or what inspires you and your work?
I would say nature in general inspires me but I also find myself impressed with two companies in particular. Patagonia is an obvious one because they're leading the way in business and sustainability—they show normal people what it means to make a stand for something within a company for the environment. The second company is Natura. They're actually a giant company that owns the likes of AESOP and The Body Shop and they're B Corp. I know how hard it was for us to B Corp and we're so much smaller so for them to achieve that and be in beauty is huge.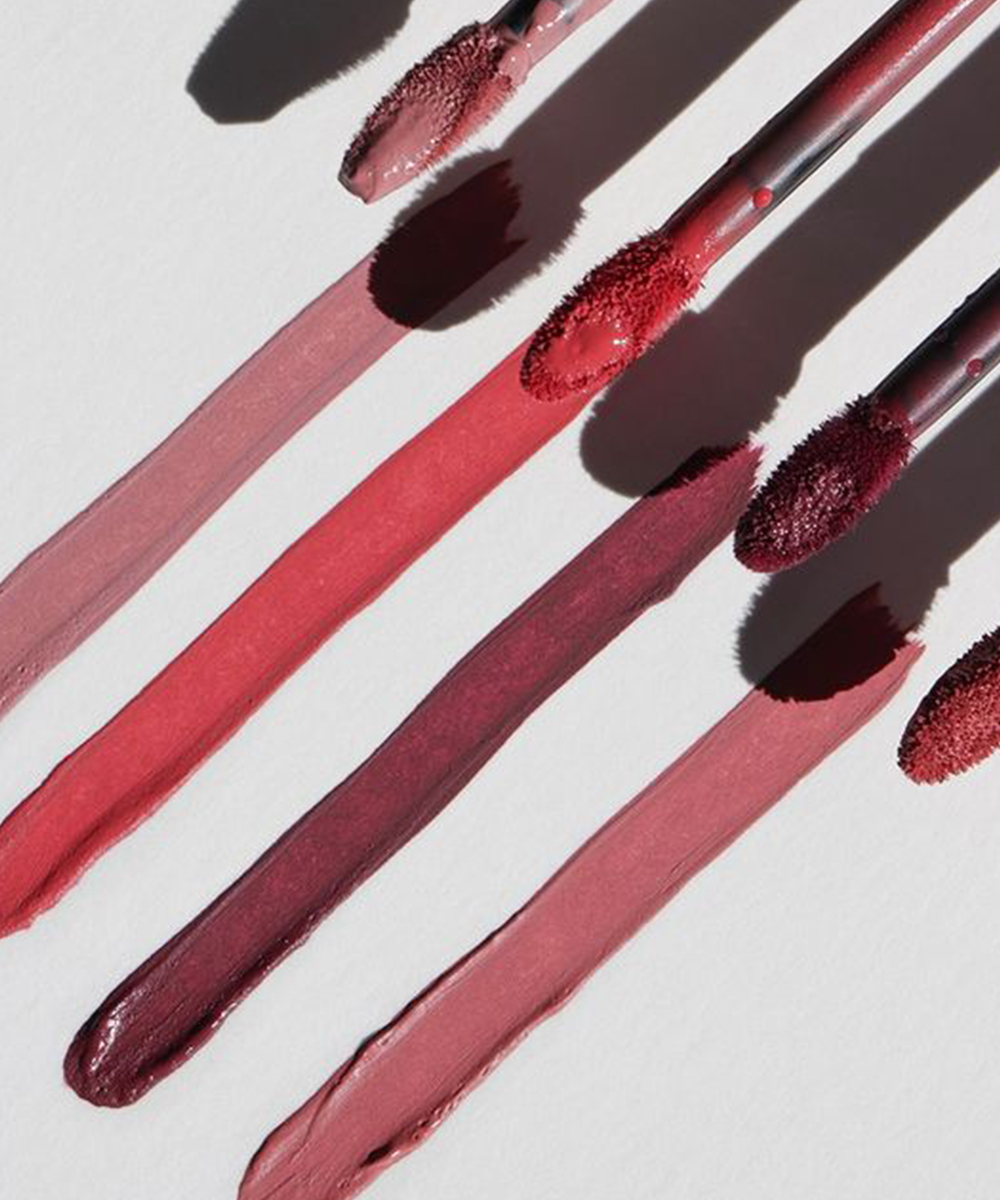 What's the biggest misconception about running your own business?
First of all, that you make lots of money. I don't think that's necessarily true (and hasn't been for us). The benefit having your own business is the possibility of a payout or passive income stream far into the future but you have to be OK with the possibility of never getting it. Everything could go belly up before you make it.
The obligation to your staff is a big one, and I wish more people realised that as an employer, more often than not, staff are paid a lot more than the owners. That seems to be the case for most small business owners that I know.
And finally, that you have heaps of free time to live a desired lifestyle. We work so hard and for so many hours that although we could go for a midday coffee, we're generally making up that time working late into the night.
You're a judge for The Circle Awards—why did you get involved and why is the Circular Economy so important to you?
The beauty industry is quite complex and to say the least, not exactly in line with circular economy practices. I have found it really difficult moving from the fashion industry into beauty. I see many fashion brands embracing sustainable and circular practices and not much innovation coming out of the beauty industry. I wanted to see what innovative ideas people are coming up with to see if we can implement within our industry. The main problem we see in beauty is not that brands lack innovation, but that manufacturers lack flexibility. The technology is there (think eco /carbon positive packaging materials), it's just that manufacturers refuse to even test the viability of a new material or packaging concept with the formulations etc.
The more we can get the general public excited in this new way of design/manufacturing and consumption, the more every industry will respond and embrace new technology and innovation.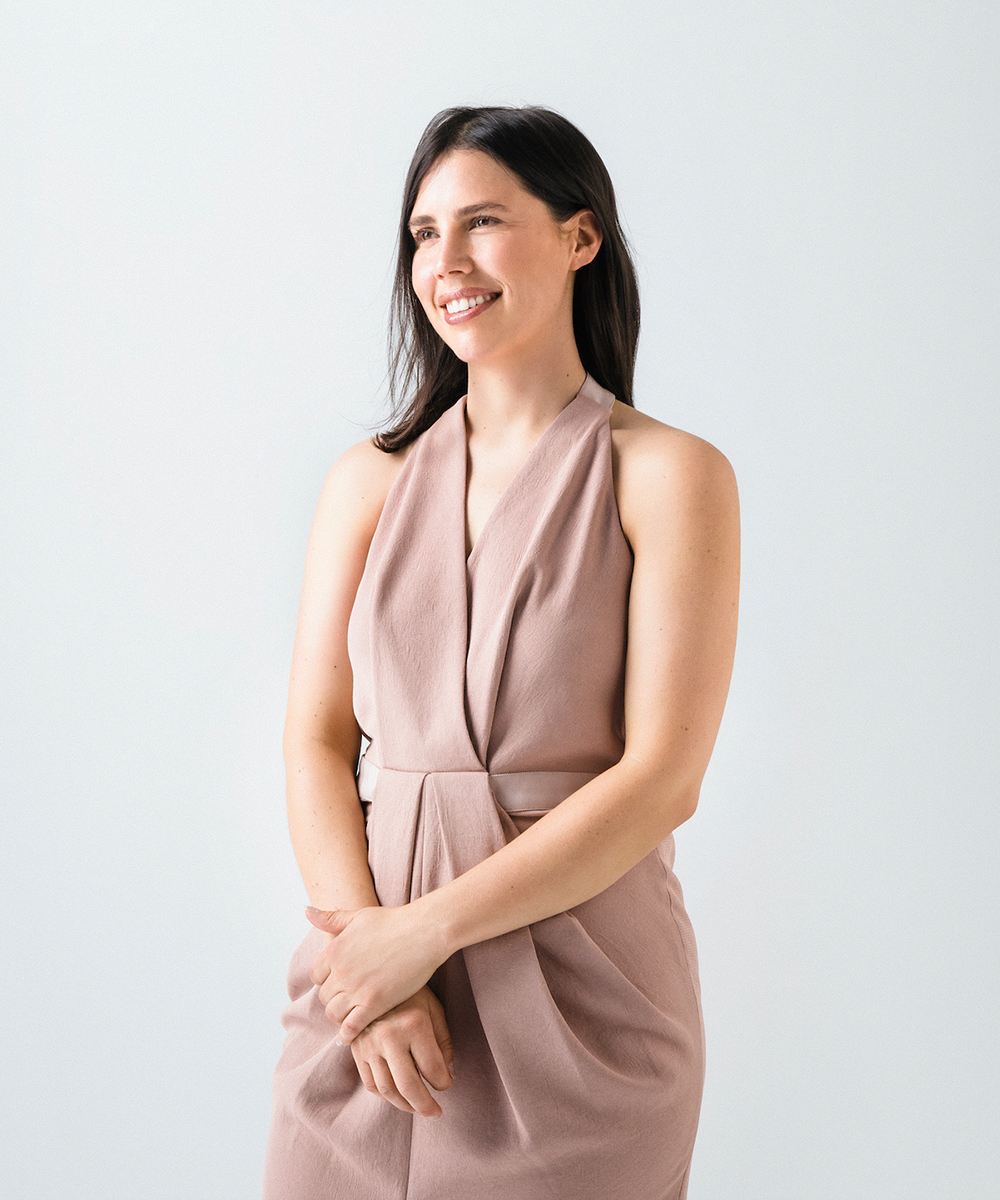 What are some ways people can embrace the Circular Economy in their everyday lives and business?
Put simply, consume less, consume better and create systemic change. How can you live that in your everyday life? There are so many ways. The most obvious is when it comes to shopping though. Say no to any unnecessary packaging when purchasing in store. We love shopping at the bulk source and take along our own jars.
I also recommend that you read/watch The Minimalist—this will help you question whether you need all 'that' stuff! Some others that spring to mind is composting food waste and setting up a mini permaculture garden. It's also the little things that really do help, carpool to work, use reusable drink bottles and buy quality things so you only buy once (like furniture) rather than spending more money over the long term on couches that snap in half when you jump on them (that has actually happened to me).
Finally what advice would you give to young entrepreneurs out there?
Honestly, there are so many things I want to say but I'm going to go super practical here. If you're starting your own business, the right tools are incredibly important. When I started my business I did everything on a spreadsheet because I was trying to keep costs low, but I wish I had gotten onto accounting software earlier (I like Xero accounting software) because you can really start to look into details of your business and see where growth is possible and your margins. It's so worth the money from what you can get out of it.
To read more about The Circle Awards and how you can nominate your favourite company, head here.

Image Credit: Kester Black