We said our sweet goodbyes to Victoria's 'Ring Of Steel' months ago (and good riddance). Which means metropolitan Melburnians and regional Victorians alike now have the freedom to cut loose and savour the fruits of one of our state's most spectacular regions ­– the High Country. And you better strap in, because this is one delicious north-eastern district ready and waiting to fill you up with exciting, refreshing, indulgent and elevated experiences.
Here are seven of the best things to get stuck into in Victoria's High Country.
Hit Refresh And Refuel In Mansfield
If beautiful views are your bag, then put Mansfield at the top of your itinerary. Combining breathtaking spectacles with rewarding walks, this is one town that'll get you off the grid (but no doubt give you some great shots for the 'Gram). Take in the Bindaree Falls on a cruisey walk, or step it up a notch and hike to the summit of Mt Timbertop where you'll be rewarded with top-notch views. The natural next step is to refuel with a delicious feed at Mansfield Coffee Merchant and The Fields, followed by a glass (or two) of delicious vino at Ros Ritchie Wines under the sprawling magnolia tree.
Pop Into Rutherglen For A Top-Shelf Drop
Famous state-wide for excellent wines, Rutherglen is a must-see spot for all wine enthusiasts. As rich in history as it is in reds, this town will pour you a full-bodied glass of fun, beginning with delicious wines and finishing with great grub. Your first stop should be Scion, where owner and resident oenophile (look it up), Rowly Milhinch, will give you a taste of their modern spin on traditional drops. Make sure you taste the 'After Dark' – a fortified Durif that also makes for a delish negroni. Still thirsty? Drop by Jones for a Corelle cocktail, some fancy French fare and even a night in their tiny house.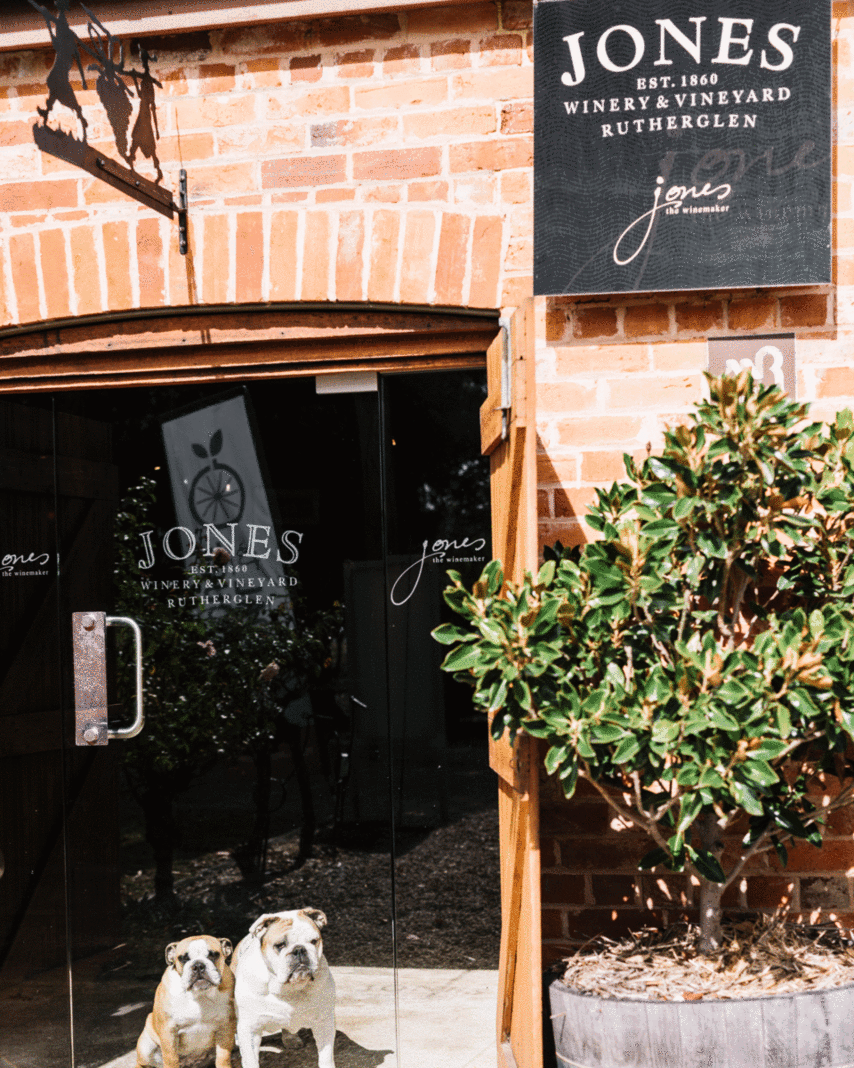 Go Hopping Mad On A Brewery Trail
Home to not one, not two, but EIGHT breweries, Victoria's High Country is a veritable craft beer hop spot. While each one along the High Country Brewery Trail offers something a little different on tap, all eight are brewed from the fresh mountain water and locally grown hops of the surrounding region. And in terms of craft beer, it doesn't get any purer than that. You can even take a tour with Ingrained Culture and let someone else do the driving.
Scale The Hills On Your Steed Of Choice
Whether you're an adrenalin junky or a casual cruiser, there's a track in Bright with your name on it. Featuring your choice of gruelling road climbs, chill rail trails or scenic gravel rides, you can have your pick of terrain. The only thing left to do is pick your steed – bike or horse? Bright is blessed with both! The Baird family-run incredible horseback adventures from their stunning Spring Spur property at the head of the Kiewa Valley. You can choose from a variety of rides through the breathtaking scenery, from day and weekend rides through to epic seven-day adventures. Plus, you can even stay over in their beautiful farmstay accommodation (complete with seasonal meals from their lush kitchen garden).
Hit The Slopes At Your Choice Of Alpine Resorts
Victoria's High Country is home to ALL of Victoria's major alpine resorts - Mt Buller, Mt Hotham and Falls Creek. By winter, the slopes are ready for any and all snow-friendly sports, but by summer the mountains are a beautiful spot for some R&R, hiking and glorious trail riding with Falls Creek and Mt Buller both offering mountain bike shuttle services. In the mood for something special? Traverse the Falls to Hotham Alpine Crossing across the Bogong Plains and get an eyeful of mountains scattered in blooming alpine wildflowers.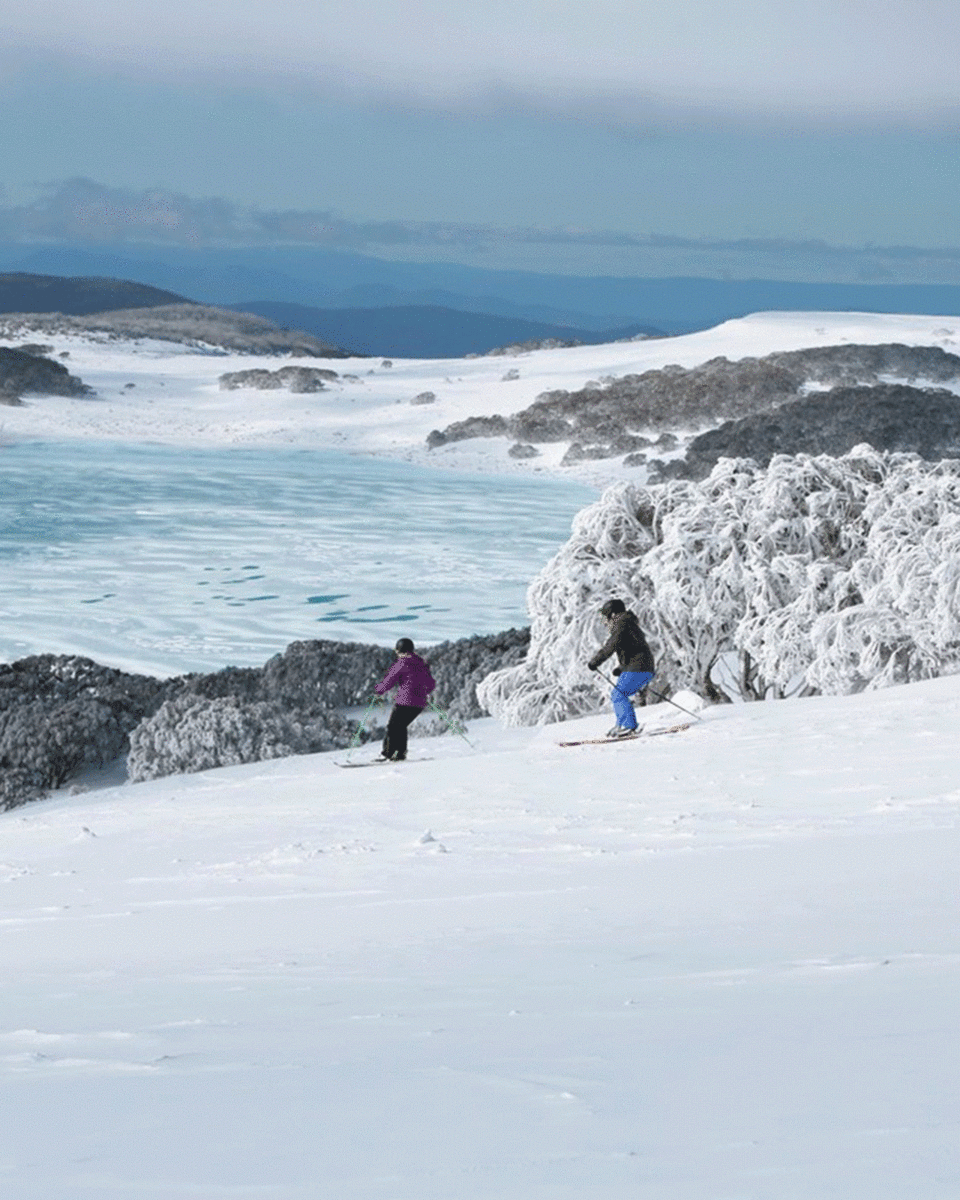 Get A Dose Of Culture In Benalla
The High Country isn't just ripe with natural and fermented wonders, it's also home to a rich arts and culture scene. One landmark to add to your list is the Benalla Art Gallery situated in the heart of Victoria's bushranger country. And as if that sentence alone hasn't already piqued your interest, the gallery's collection spans three centuries of Australian pieces and includes outstanding examples of contemporary and Indigenous art. Plus, there's an adorable café overlooking Lake Benalla where you can dissect your experience afterwards over a gourmet lunch and a walk through the historical Benalla Botanical Gardens.
Head To Bed In Ultimate Comfort
Partial to a spot of luxury, comfort and getting off the grid? Tick all the boxes with some good new-fashioned glamping. Take your pick of camping in comfort with Valley View Glamping in the heart of the King Valley, blissful seclusion at the Yarranungara Yurt Retreat, unforgettable summer and winter glamping experiences at Alpine Nature Experience in Mt Hotham, or some rosé-riddled Grapevine Glamping at Cofield Wines in Rutherglen.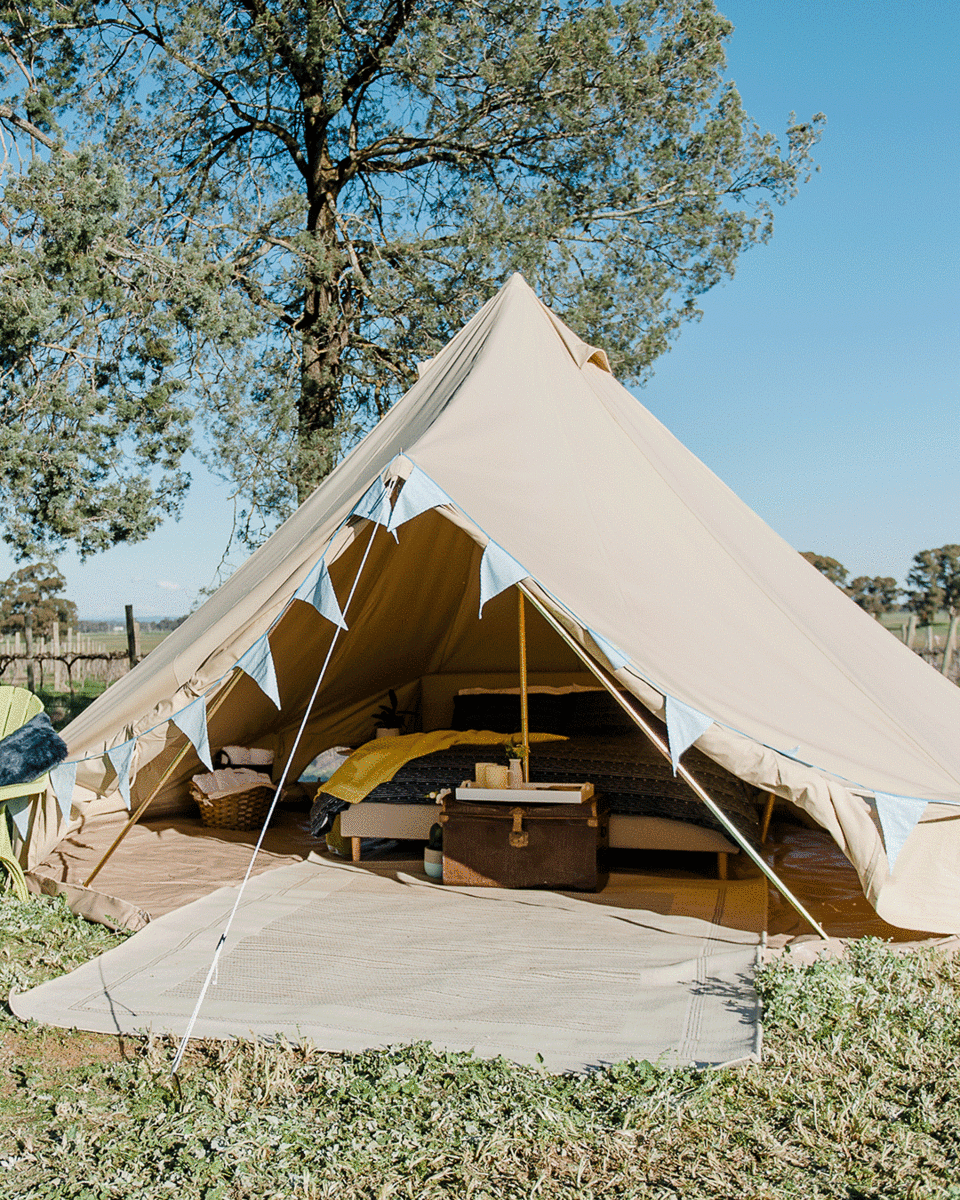 As you can see, Victoria's High Country is a lush expanse of top-notch treats just waiting to be discovered. From tasty craft brews to crisp alpine adventures, there's no end to the things you can get stuck into. Ready to plan a getaway to the High Country? Click here for more info.
Image credit: Georgie James Photography
This article is sponsored by Victoria's High Country and proudly endorsed by Urban List. Thank you for supporting the sponsors who make Urban List possible. Click here for more information on our editorial policy.