There's nothing quite like the excitement of being able to furnish your own space, especially if you're the type who thrives off entertaining your friends and serving up some show-stopping bites. The reality, however, is that the average Pinterest board can cost an arm and a leg to put together, which can be a real buzzkill when it comes to being the host with the most. We're here to make memories—not dent the savings—which is easier than you might think.
We've teamed up with IKEA to bring you easy and affordable ways to transform the look and feel of your kitchen and dining space without breaking the bank. Check out five hacks to level up without dishing out a tonne of coin, below.
Amp Up Your Tableware
When it comes to tableware, a matching set of plates is a great place to start. Whether you lean towards something simple or prefer pieces with a bit of personality, the cohesion of a matching set is an easy design win. Choosing a set with a distinct palette will also add a bit of depth and texture to your table set up and doesn't have to cost a fortune.
If you already own a matching set, consider adding some affordable statement or contrasting pieces to your crockery collection. Getting your hands on a few funky pieces is an easy way to add some layers to your table and really let your culinary creations shine.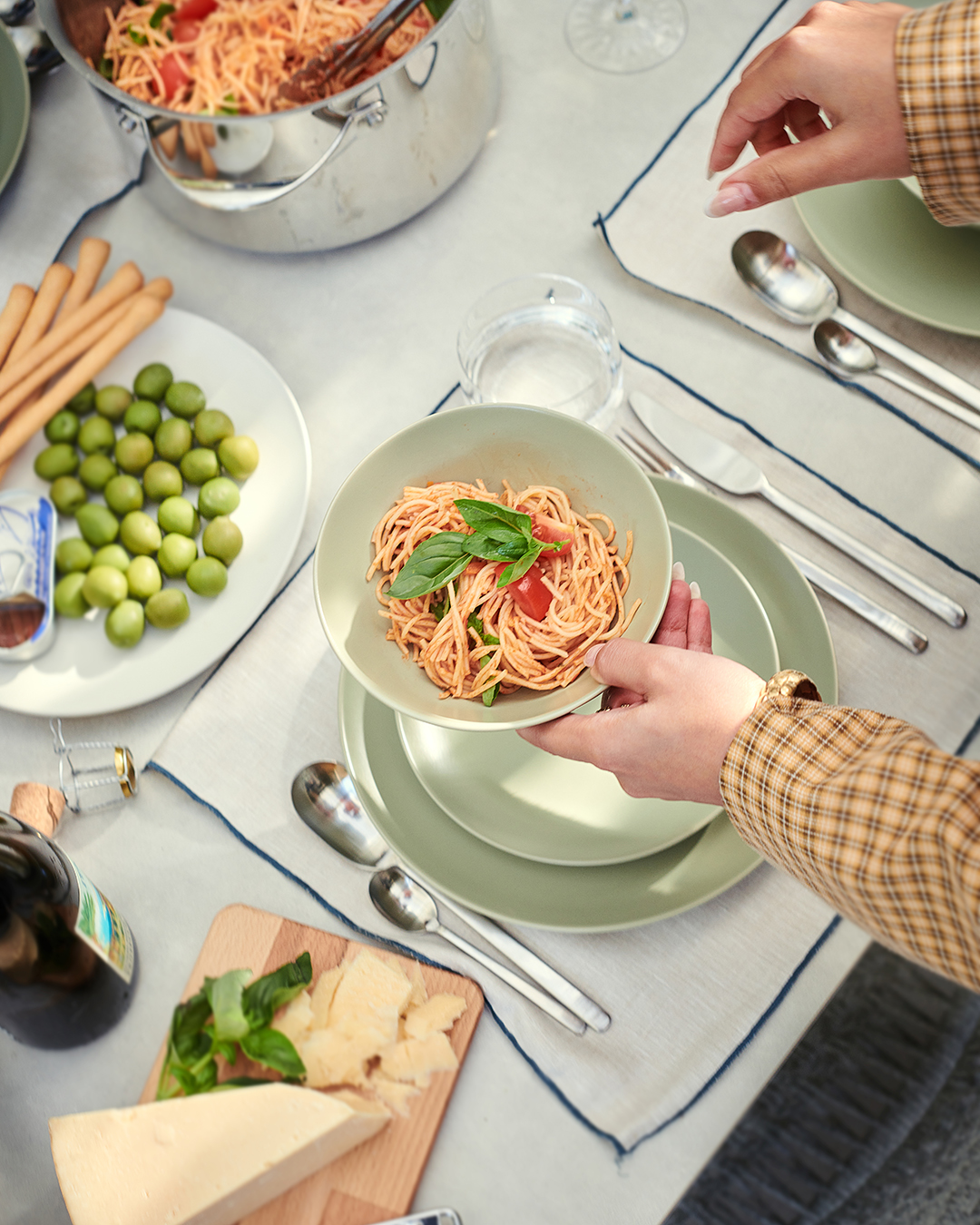 Add Intentional Touches
Little details can make a big difference when it comes to entertaining, which is why adding small touches like matching napkins and cutlery can help make your table look cohesive and put together. Grabbing a set of reusable napkins is a great way to add a little luxury to the party, plus it's the more eco-friendly version too. If you're still stuck in your sharehouse era with an eclectic set of mismatched cutlery, this is your sign to invest in a full set and bring a touch of luxe to your entertaining space for less.
Showcase Statement Glassware
We all know that fancy glassware can come with a fancy price tag—but it doesn't have to. Including a set of appealing drinking glasses and a statement serving jug can help make any meal feel a little fancy. Giving your glassware a bit of extra thought can go a long way in making your guests feel like they're being looked after. If you're after something with a little more pizazz, be sure to pick up some coupe glasses to make cocktail night extra special. Regardless of what drinks you're serving up, matching glassware is a super easy and cost-effective touch to make your friends feel extra welcome (and a little bit fancy).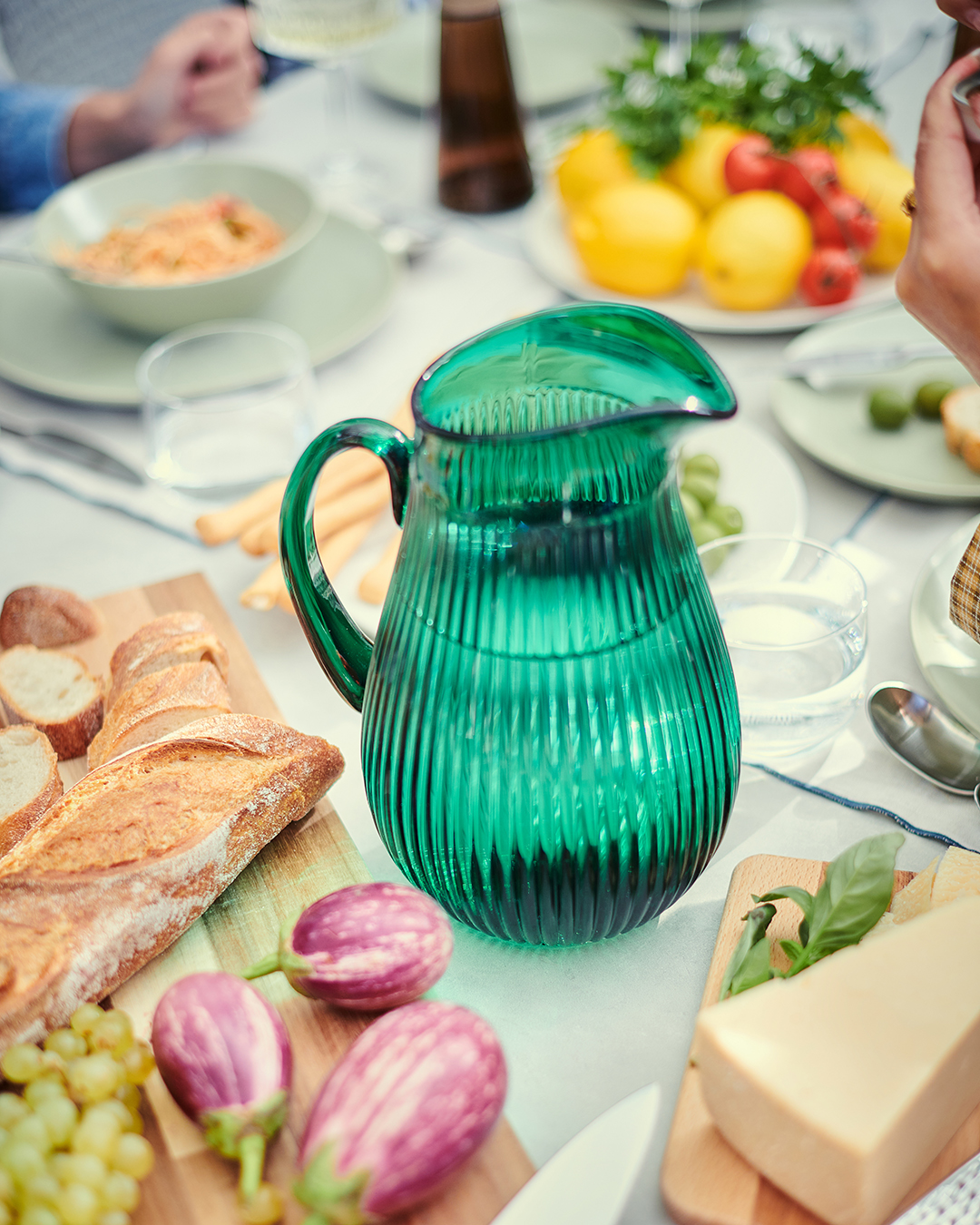 Fancy Food Touches
Turning everyday meals into something that feels a little more special can be pretty easy when you've got your hands on the right tools. If you love a good Stanley Tucci moment in the kitchen, investing in a simple cheese grater will provide that flare without costing a Hollywood price tag. To really amp up the fancy (for only $10), go for a rotary grater and encourage your guests to personalise their plates on pasta night. Plus, who doesn't love a freshly shaved cloud of cheese on their spaghetti?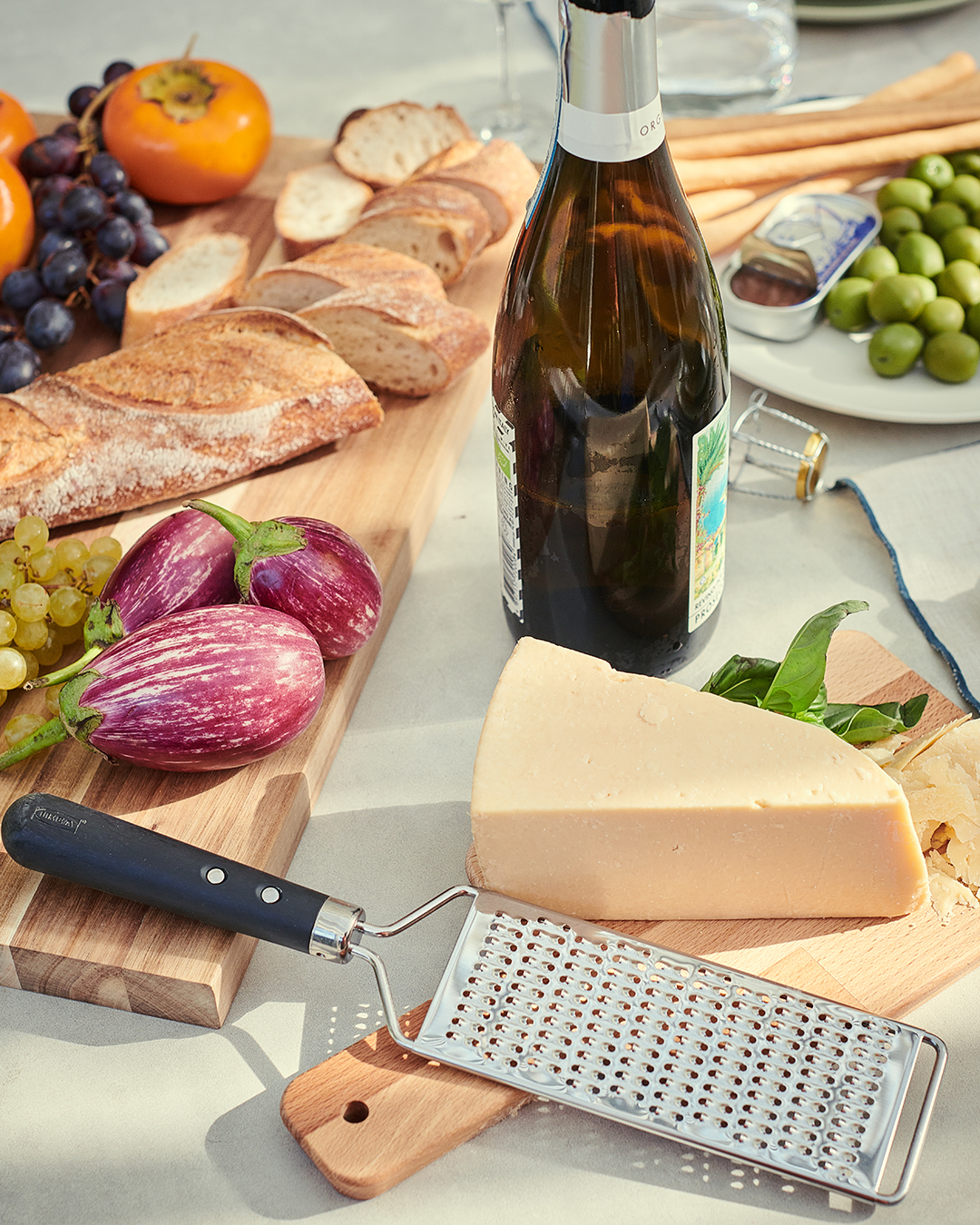 Prepare With Precision
One of the best ways to ensure a good time in the kitchen is by having a quality set of knives. A solid, sharp knife will make a huge difference in how easy it is for you to whip up a meal, which is why it's worth investing in a decent one early on. And when we say 'investing' we mean figuratively because you can nab a great set for less than $50 that will slice and dice for years ahead with the right care.
If you're building up a collection of knives, it's also a good idea to invest in a knife block to keep them razor-sharp. A knife block will help you store your blades safely while also giving you a spot to show off your shiny new collection.
A pair of salt and pepper mills that are pleasing to the eyes can also give your meal a special touch. Not only do they give you a restaurant vibe at home, but you can also let your guests adjust their serving to taste when they're sitting at the table.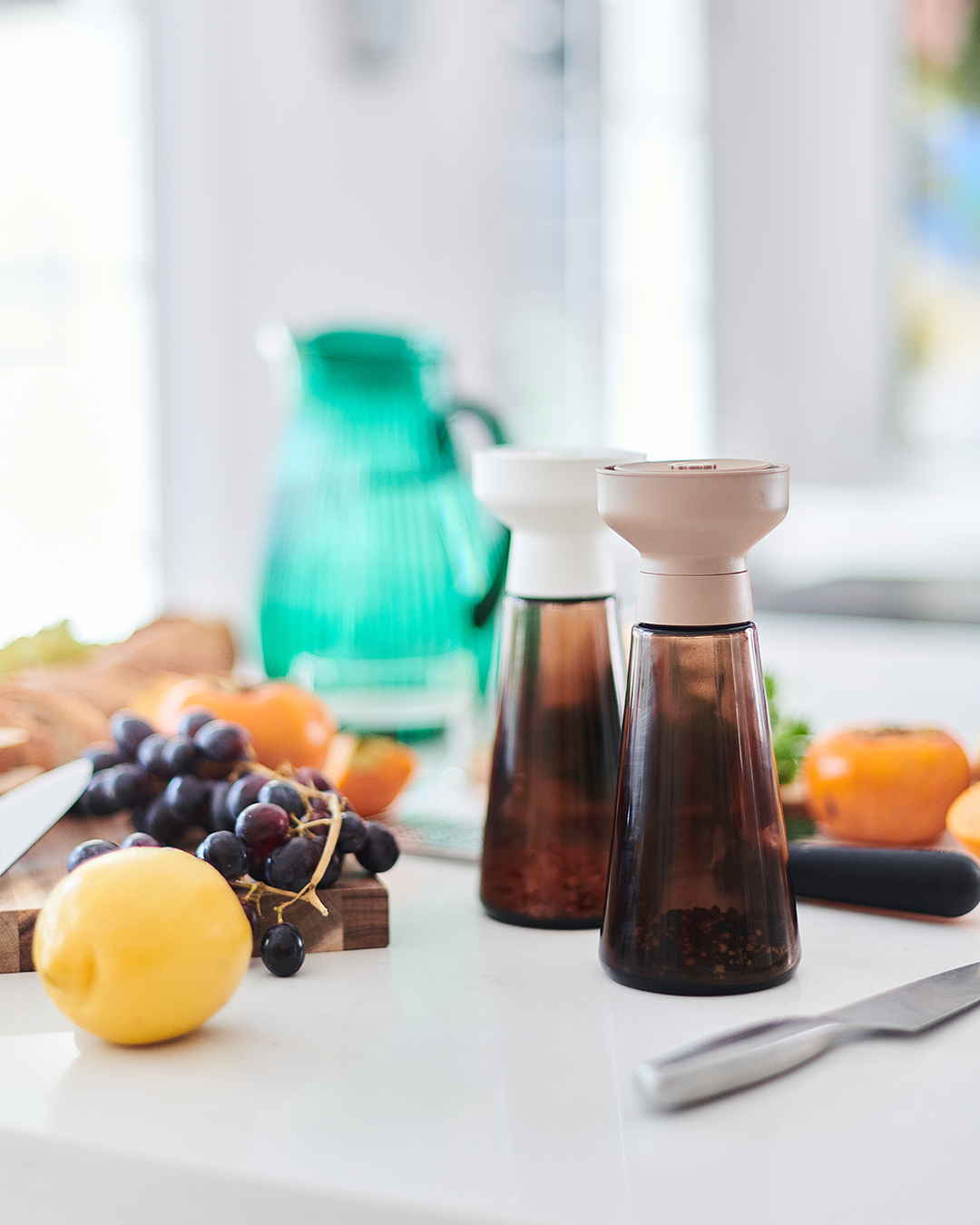 Ready to transform your kitchen and dining room into the luxurious space of your dreams? Head over here for more inspiration on affordable ways to transform your space at IKEA.
Editor's note: This article is sponsored by IKEA and proudly endorsed by Urban List. Thank you for supporting the sponsors who make Urban List possible. Click here for more information on our editorial policy.
Images: Urban List, Daniel Knott