Earlier in the year after a gruelling series of lockdowns and restrictions, Leonardo's got dealt another blow when a kitchen fire erupted, causing the Carlton diner to close indefinitely.
After many months of restorations and getting all their ducks in a row, they're ready to welcome punters back for the day. Now almost six months later the northside pizza destination has laid plans to swing the doors open once more in 2021 for a festive soiree of grand proportions.
Speaking to head chef Matthew Butterworth, he joked "it's been a while between drinks"; this Sunday 19 December, Leonardo's Pizza Palace will open for one day only for a mega Christmas party to farewell the year that was 2021.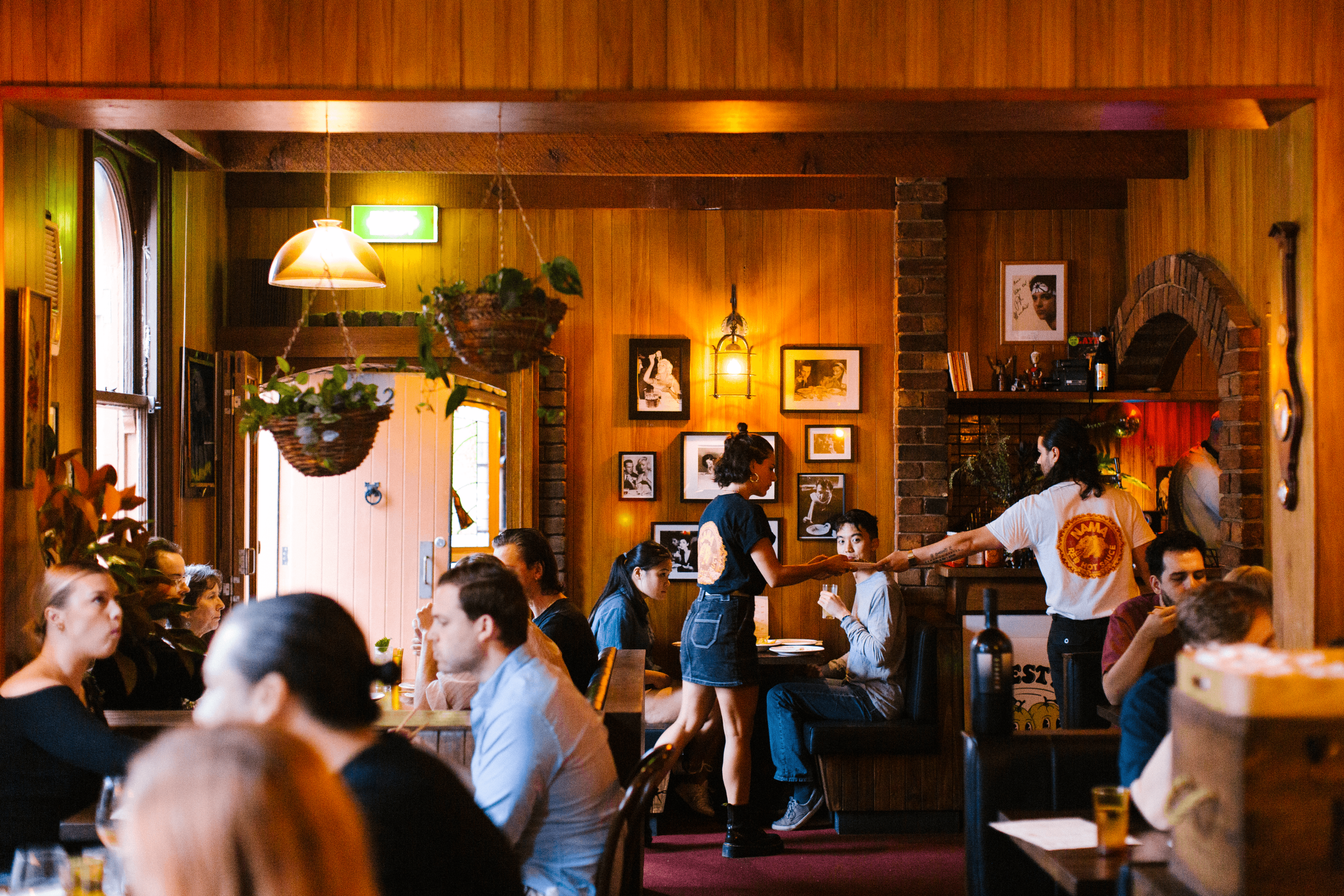 On the kitchen bill is a line-up of who's who of the Melbourne culinary community including Joel Baylon from Aru, Charlie Snadden-Wilson from The Moon, and Sam Stafford from Mono-Xo. The collective will work alongside Leonardo's heaf chef, Mathew "Butters" Butterworth, developing their own signature slice for the day; we've already alerted to a wild-pork ragu grandma slice that we've set our sights on. As well as pizza there'll also be a range of snacks flying around like whitebait with fermented chilli and Sydney rock oysters.
Inside the booth at Leonardo's will be an array of Northside groovers including DJ's Chico G and Adriana, and to help bolster the spirits the team will be bringing back the famed 'lock-down' Piña Colada which will be flowing on tap. The party kicks off at 2pm and runs until late; it's walk-in only so make sure you're one time. Stay on top of all the Leonardo's updates here.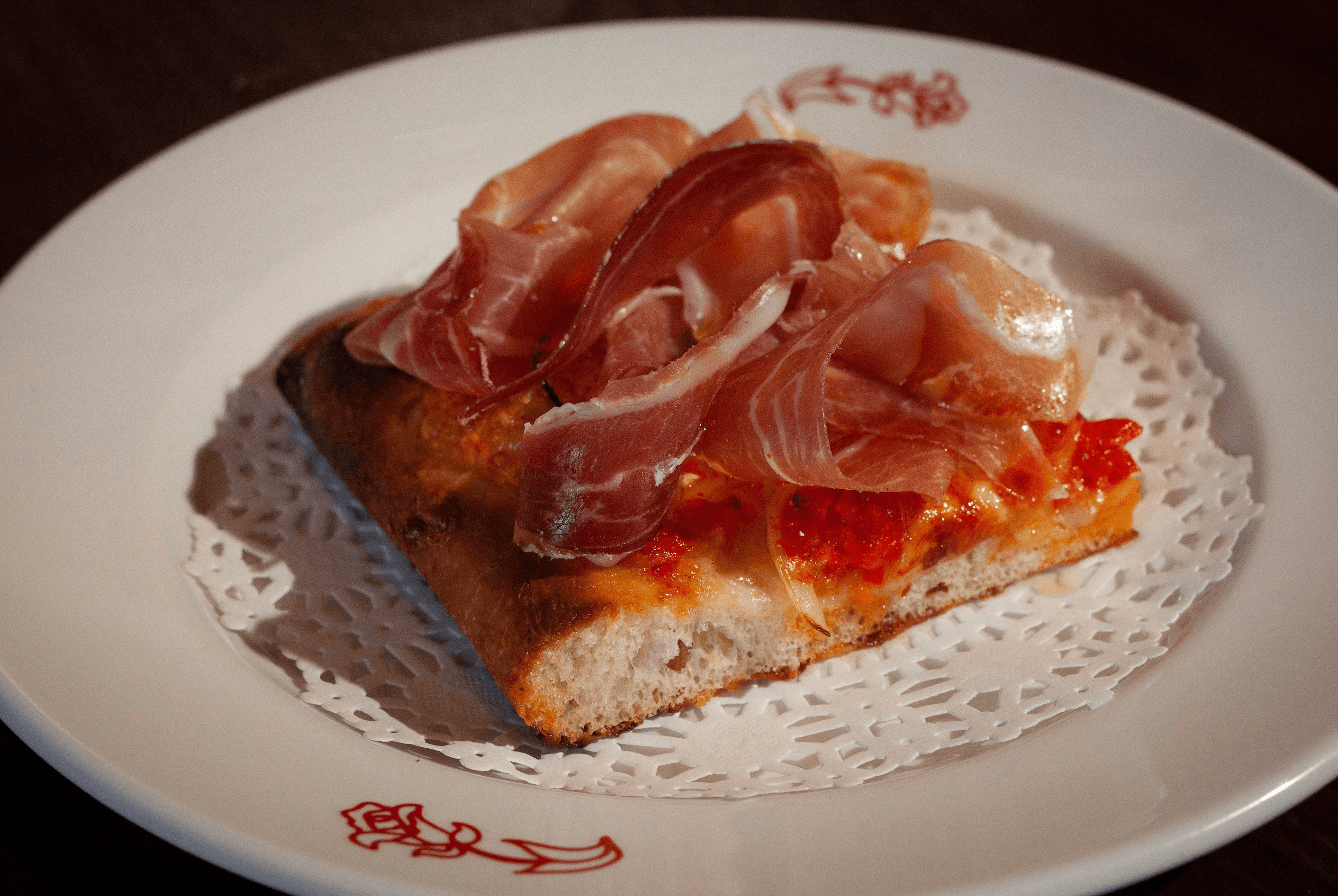 As to what Leonardo's looks like in 2022; it'll be a staggered reopening, beginning in January as a wine bar with snacks and gearing up to go full tilt in February. Speaking to Matthew he described the time-off as a kind of a blessing in disguise, allowing the team to reflect and fix little things that they had on their to-do list; "we've had a lot of spare time to tend to the smaller things you never get a chance to when you're flying fast" Matthew said.
With the pizza area not up and running until around February the team have had to pivot to a more refined menu of Italian-centric dishes, focusing on good wines and plates with plenty of flavour; "with the pizzeria out of action, we're not limited, but we've had to see what kind of offering we can deliver...some fish to start, bread, have a pasta, then finishing off with a sweet and an Amaro.
Returning to full form will be likely at the tail end of February but Matthew's confident that the Grattan Street diner will be back bringing all of its former vibe; "we'll just try to get some friends back and see some smiling faces again", Matt says,
Check out all the Melbourne spots open on Christmas Day here.
Image credit: Leonardo's Pizza Palace