Collingwood's Peel Street is iconic for at least a few reasons, and one of those is its loved—and longstanding—hospitality offering. And now, thanks to the team behind The Grace Darling, a very familiar space has been reimagined into a late-night pizza joint known as Massie's, serving up classics done to perfection, as well as several cheeky nods to those full-flavoured numbers from your childhood.
Behind Massie's is Maurice Manno, Elena Gill and Chef Dan Zeidan. The trio have plenty of plans for cherished corner locale, and while a banging pizza menu is of course a priority, building on that Peel Street community is evidently just as important.
"It's a venue for the locals first and foremost. Having the patronage from The Grace coming to say hello here. It's nice, and it's really cool to see those familiar faces on Peel Street," said Gill.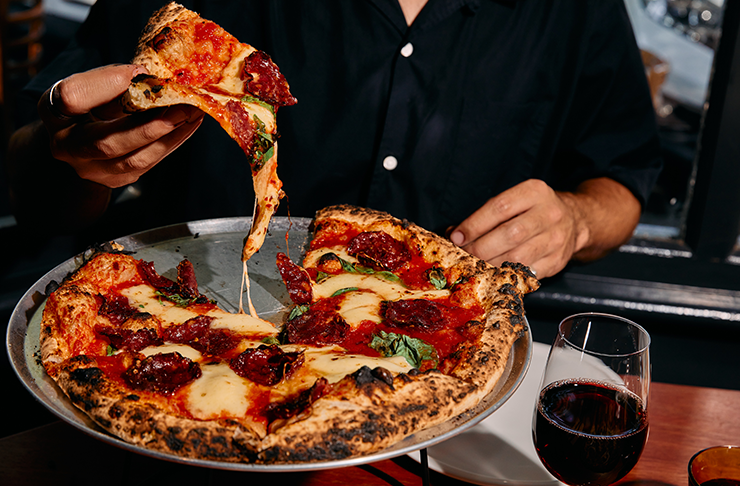 And after several weeks of opening, and dialling that woodfired pizza menu, it's clear they'll be making locals out of all who visit. There are already a handful of pizzas on the list that Melbourne's northside won't shut-up about, and for good reason. First up is the signature hot roo salami which features a generous serve of big and bold kangaroo salami; there's also a braised kale and endives number where the lack of meat should not be overlooked for its punchy, charry hits when one takes a bite, and then, there's the Margherita—and boy, is it a generous marg in more ways than one.
"I feel like on a pizza, you need big, chunky balls of buffalo mozzarella. It just cooks nice and it doesn't turn to too much of a puddle," Zeidan said.
Those big balls of Mozzarella (supplied by cheese-maker mainstays That's Amore, no less) isn't the only reason this marg'll be sitting within Melbourne's pizza royalty, either. The tomato base is made with love in-house, and like every pie on the menu, the sourdough base has a 12yo culture that Zeidan's grown on at his other restaurant, A Boy Named Sue in St Andrews.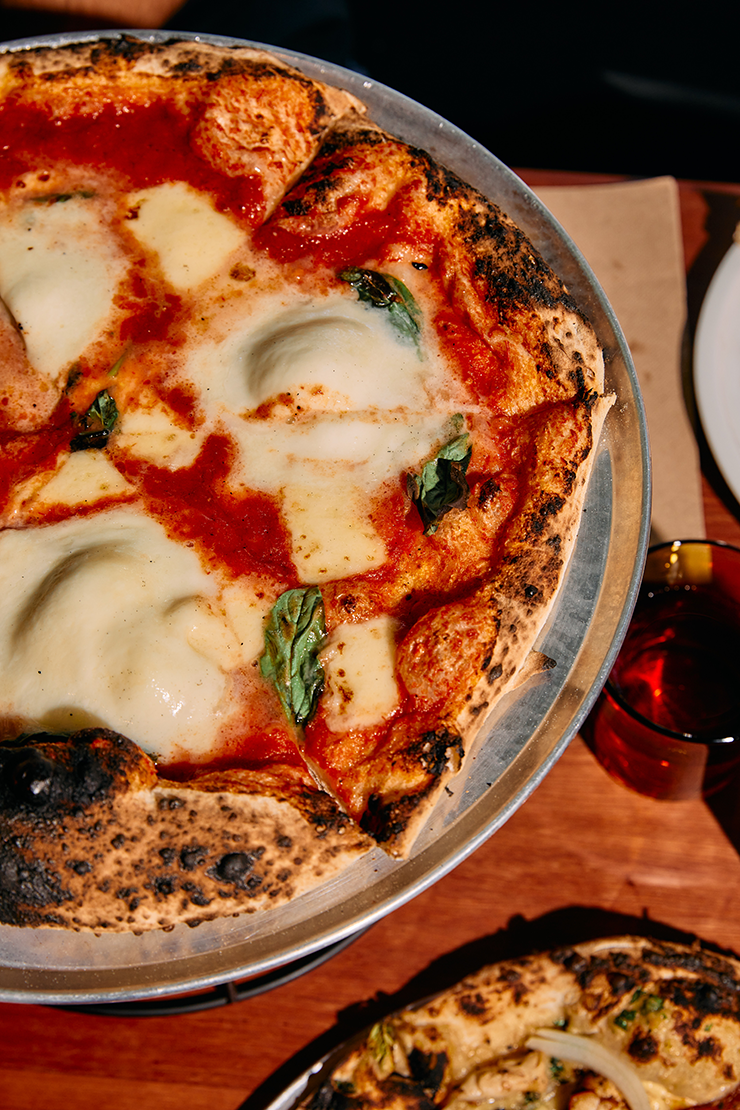 "The culture's like 12 years old, so we've grown it on. Now it's wholegrain, we're using the husks, using really good flours. it's a mixture of three different flours and about 12 to 15 grains of flour goes into it."
You could spend hours unpacking Zeidan's secrets, methods and processes in the kitchen. Over on the chicken pizza, you'll find mushrooms marinated overnight before soaking in barbecue sauce; their pork belly is on average a two week process of preparation before making it on a pizza; meanwhile, the pineapple and found on that nostalgic ham and pineapple iteration has been cooked in a Tandoor oven. That may all sound like jargon, but what you really need to know is that this meticulous thought and care has resulted in a cant-go-wrong-menu that comes in hot (and very hot on some occasions) from every angle. The sides are not to be forgotten about, either, with a showstopping mac n buffalo mozzarella fritte worthy of a second serving.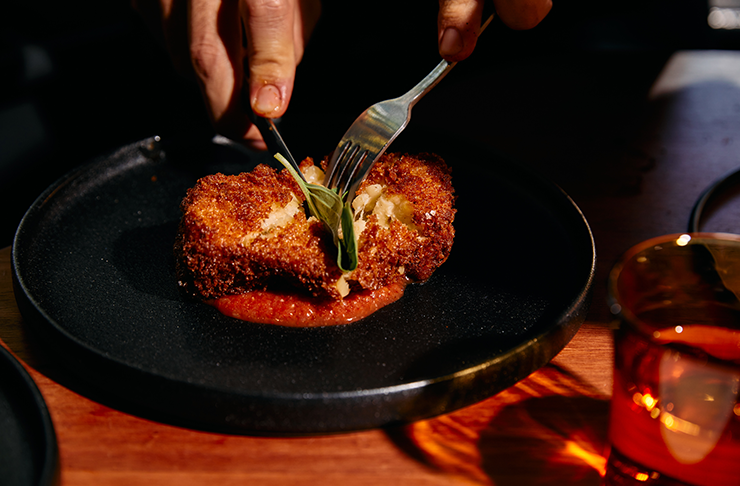 Along with what's plated up in front of you, Manno and co. have dialled the vibe with a DJ program curated by ex-PBS alum Adriana Zaridis, who'll be calling on some of the city's favourite selectors until late Thursday through Saturday. Though they're open Wednesday and Sunday, too, for those who take a more low-key approach to their pizza intake.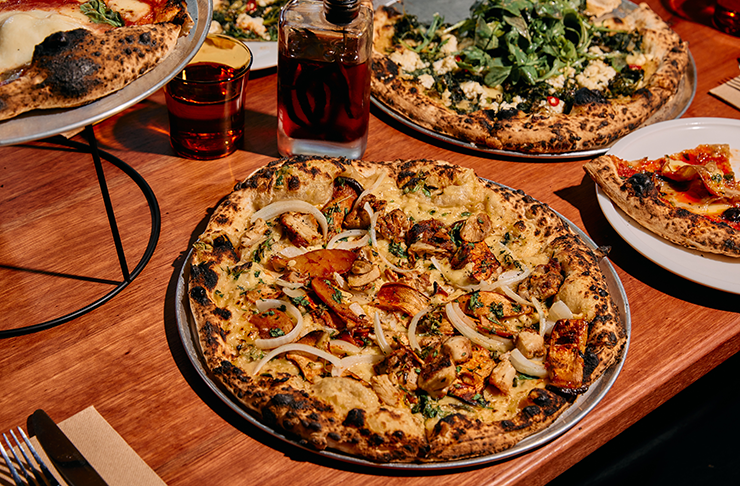 Massie's can be found at 9–11 Peel Street. Order that Marg and we've no doubt they'll make a local out of you, too.
Check out more new openings around Melbourne here.
Image credit: Annika Kafcaloudis