From the outside looking in, the upper echelon of Melbourne's coffee culture is oft seen as something that's inaccessible to the average flat white warrior, though the stigma is beginning to dissipate thanks to the likes of Abbotsford's Menudo: a manual brew filter coffee haven with as much of an emphasis on experience as it has on what's in the cup in front of you.
Menudo is a one-man operation—with a little help from friends on Tuesdays—from the coffee-obsessed Kurtis Tupangaia. He's spent the last 15 years working in the industry roasting, hosting and behind the espresso bar at the likes of Proud Mary's and Aunt Peg's in Collingwood, and the Brisbane-based Bear Bones. The gaps between this multifaceted career have been scarce, though much of the downtime has been spent abroad, specifically in Japan, where Tupangaia made it his mission to understand coffee culture on a global level before bringing it to Melbourne.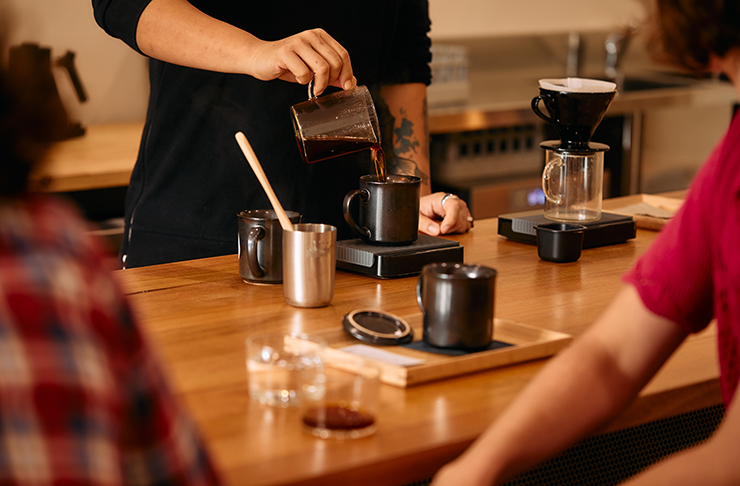 "I spent three months in Japan. I'd been there a number of times before but a lot of the Japanese coffee houses were big-time inspirations for me. That style of coffee is what I'd done at Aunt Peg's. As far as service across the bar, it was almost more like a cocktail bar setting.
"Going to Japan, you just see how much attention to detail there is in the craft of brewing coffee and black coffee" " says Tupangaia.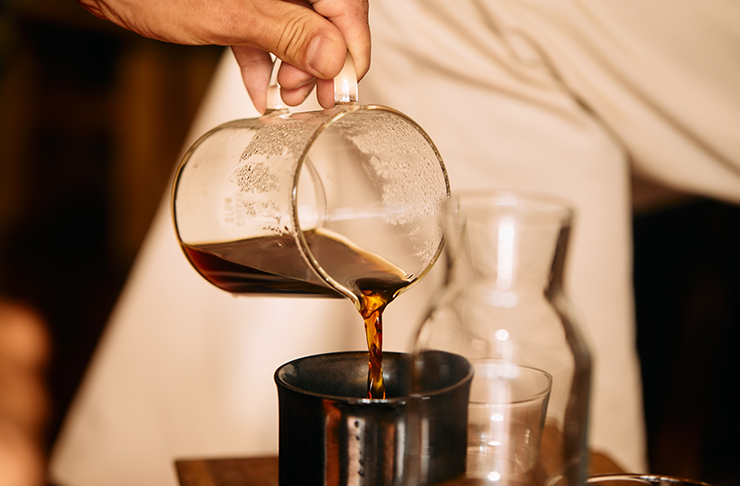 And while a visit to Menudo will have you immediately convinced of that meticulous attention to detail and understanding of coffee, it's also much more than that. Tupangaia wants to break the barriers of what the uninitiated might assume the specialty coffee scene is—and isn't—and you can see that not just in the shop's big friendly hug of an atmosphere, but in Menudo's growing community of coffee drinkers sat at the bar, too.
"People come in and they don't really know what to expect. Some come in and might be expecting something that's a bit more ostentatious, but when you sit down you actually drink the coffee and you chat with someone who is very approachable.
"It's really rewarding I think, for me to see people go through that change and be like 'oh, cool this is actually quite a nice environment," Tupangaia said.
At least in Australia, this is a relatively new approach to the scene which follows the 'slow-made' trend that's been seen across food and fashion in recent times, though not so much across generalist coffee culture here. It's one of the reasons why Menudo was realised and brought to life, after all.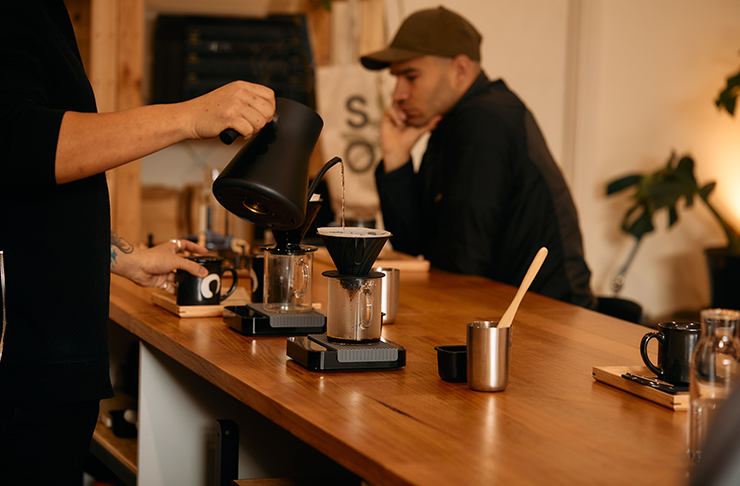 "A few years ago there was this move towards automation and trying to make things faster, and trying to get the baristas to do less so that coffees can be created faster. To me, that just looks like devaluing the product coffee really. I wanted to go in the opposite direction and slow down this experience, but in doing so, I want to add value to that experience for people as well."
The other reason, is of course coffee, in which you'd believe Tupangaia holds a PhD in when speaking with him. Upon entry, you'll see a gelato-style bar with the selection of beans on offer that rotate regularly—the offerings range from approachable to more obscure numbers that hit on flavour profile such as rum, freeze-dried chocolate strawberries and some which even serve up a similar mouthfeel to Champagne.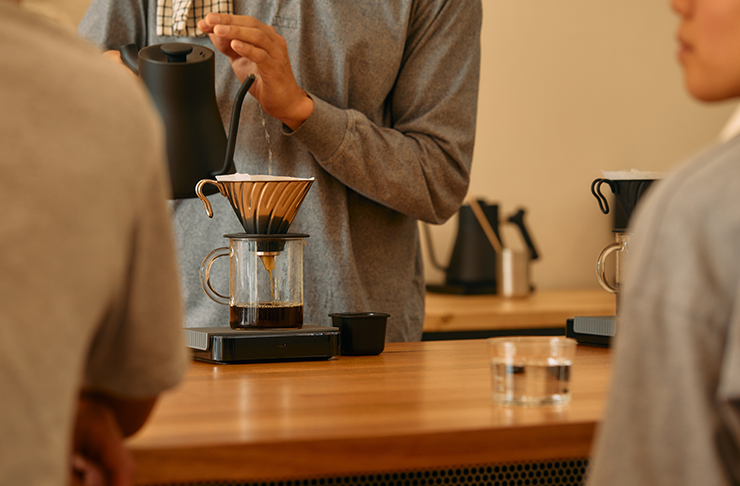 "I realised when we opened, three of what was on offer used this process called anaerobic natural process. It's basically this processing method that has a lot of influence from winemaking and it's becoming a little bit more popular in coffee production," he explains.
It's this sort of insight that Tupangaia is hankering to offer up by the coffee bar to those interested. Others who'd prefer to just dip their toes in are also invited to take a seat and enjoy the process over a game of chess, a cup of filter and a sauntering yarn about the day going by—it all comes back to that 'slow made' movement, after all.
On Tuesdays, Tupangaia serves up his other true love, egg sandos—and they're really bloody good.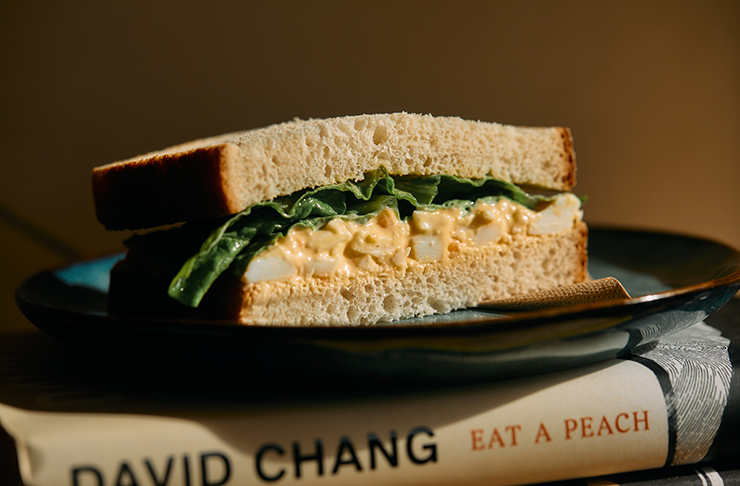 Menudo is open 8am to 4pm Tuesday through Friday. Find it at 221 Johnston Street, Abbotsford.
Image credit: Annika Kafcaloudis