Yes, the ultimate treat of the past year otherwise known as the Messina bake-at-home cookie pie, is making yet another major comeback. This time, it's a Nutella-Inspired Cookie Pie, more affectionately known as the Messinatella Cookie Pie that's topped with choc hazelnut crumb.
Messina's hefty cookie pies have been hugely popular—first a choc-chip creation, then a rose-coloured red velvet cookie, a peanut butter jelly number, and most recently, an audaciously and deliciously over-the-top birthday cake cookie pie. Yet somehow, they keep coming up with new renditions that get us drooling all over again.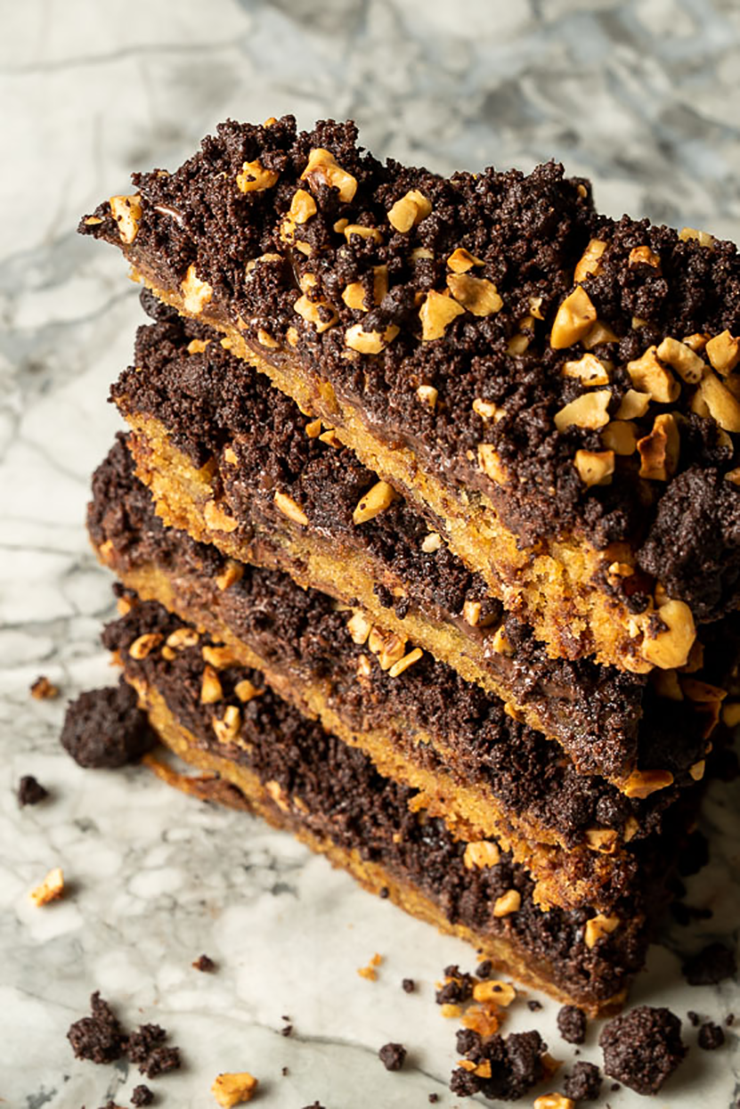 The Messinatella Cookie Pie is available for preorder right now—so you may want to jump online and add to cart immediately. Pick up will be available from your selected store between Friday 2 July and Sunday 4 July.
You can cop a single pie for $28, or gelato-pie combo packs from $38–$48. More info is here.
The Details
What: Cookie Pie
When: Pre-order Monday 7 June from 9am
Where: All Messina stores except The Star
And, seeing as you're definitely a sweet tooth, why not have a crack at Caramilk Banana Cake.
Image credit: Messina