If you can believe it, vaycay's are back on with our playgrounds finally extending beyond our own backyards.
But now the big question is: where to go? Why not make your way down to the northern NSW South Coast, where the beaches are calling our name. About 90-minutes south of Sydney, you'll find the beautiful Illawarra region and the ideal spot to renew your weekend plans or dedicate a proper holiday week away.
The Illawarra has your holiday plans sorted, made up of Kiama, Shellharbour City and Wollongong City councils, with plenty of charming and peaceful suburbs in between. And no matter where you're flying in from, the region is easily accessible from Sydney, while feeling like an entirely different world.
Here's how you can renew your routine and recharge your batteries with a vacation this summer. And don't worry, we've found a few deals along the way to save you some coin too.
Go Off-Grid With These Nature Experiences
If you're in or around the Illawarra region, you don't have to look very far for nature activities. There's more than enough sea breeze and lush forested areas to go around.
Looking to make the most of your South Coast trip with plenty of days at the beach? Where to even begin. If you're in Wollongong city, you can't go past North Wollongong Beach, with a rockpool and plenty of park space to make a full BBQ day of it. If it's a true surfer's paradise you're after, make your way to 'The Farm' in Killalea State Park just south of Shellharbour, with ideal conditions if you packed your board.
In Kiama, you can't go wrong with any of the little beaches that line the charming suburb, from Bombo to Jones and Kendalls to the Kiama Surf Beach. And of course, you can't pass through without a visit to the famed Kiama Blowhole, a stone's throw from the main town. Next to the Kiama Lighthouse, the natural physical feat shoots water upwards of 30 metres into the air for the perfect summer cooldown spray.
There are also plenty of great walking tracks in the area that'll help you earn your swim or that evening cocktail. Try the 5.5km Mount Keira Ring Track, which looks over central Wollongong and the ocean from a lookout 464m high. Or, if you're after a full day challenge, put on a good pair of bushwalking shoes for the 17km Illawarra Escarpment Walk, starting at nearby Stanwell Park for endless lookouts and to properly take in the region. Finally, get into the thick of the mountain by trekking the 3.7km Minnamurra Falls Walk near Jamberoo for some waterfall and canyon views.
Stay safe in NSW national parks this summer. Plan ahead by checking the NPWS website for alerts and closures before visiting a park.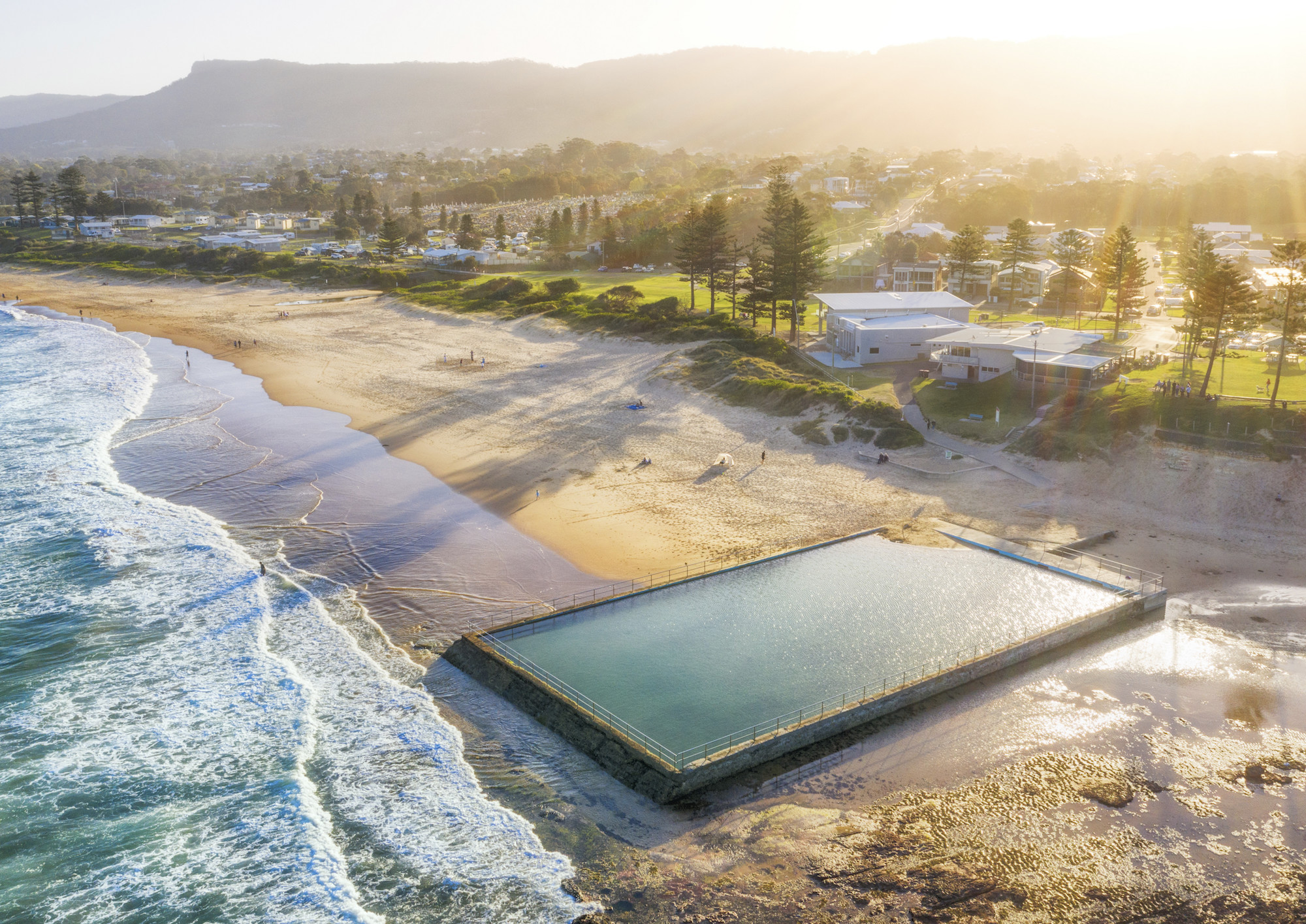 Recharge Your Senses With These Experiences
In between relaxing days on the beach and lazy long lunches, the South Coast region has plenty to offer if you're looking for adventure, memorable experiences and to renew your walk around the block.
Looking to let out your inner adrenaline junky? Try jumping out of a plane from 15,000 feet and freefalling for 60 seconds during one of the most spectacular skydiving experiences in Australia. Once you're done hurtling through the air, and your parachute opens, you'll glide safely back to earth overlooking the breathtaking sights of the Illawarra coastline. Or take a short drive up to the Illawarra Fly Treetop, an eco-wilderness adventure that navigates you 35 metres above the rainforest floor in a guided zipline tour.
Don't worry, there's plenty to do if you are more of a 'two feet on the ground' kind of person. For example, if you're coming from Sydney and keen to check out the area, jump aboard a tour bus adventure. You can tour the South Sydney coastline and the nearby Southern Highlands region or the Kiama coast area with Aboriginal history and native wildlife learnings included.
But make sure not to confine yourself to the area because just a short hour drive south of Kiama, you'll find Jervis Bay and a whole host of incredible activities worth a day trip. Other than spectacular beaches, we're talking itinerary must-dos like dolphin cruises, whale watching tours, or just taking a relaxing boat ride around the bay to take in its picturesque coastline.
Deal: Get 30% off all NSW bookable experiences listed on Tripadvisor. *T&Cs apply.
Trade Takeaway For Dining Out
There's nothing we love more than being out on the town on holidays. Letting yourself order that extra cocktail, having a few daytime beers, stopping in for a late-night bite or treating yourself to some fine dining. Renewing your menu and eating to your heart's content is all the better if it also means you can support the local hospitality industry, which has done it tough this past year.
To help make it easier, we've rounded up a few of our favourite spots in the area. The only question remains: what are you in the mood for?
If you love a good local pub to turn lunch into a long arvo session, there are more than a few options in the area. Like the North Wollongong Hotel with its enormous outdoor courtyard and delicious pub grub or The Central Hotel in Shellharbour with live music and bistro deck views. You can also sample craft beers to your heart's content at The Daring Squire, a venue entirely dedicated to James Squires brews. Or order up a prime cut of meat in Wollongong at the Stonegrill Steakhouse.
After a wine bar for date night? Just outside the area, you can head north of Wollongong to Thirroul for deli goods and grazing boards of every kind at Pickled Poet. Or just south of Kiama to Gerringong and Bella Char Restaurant & Wine Bar for a proper meal like a 12-hour braised beef cheek alongside a Negroni.
Deal: Book with TheFork and receive up to 50% off food bills at selected restaurants. Dine and Discover Vouchers can be redeemed with discounts based on the restaurant T&Cs.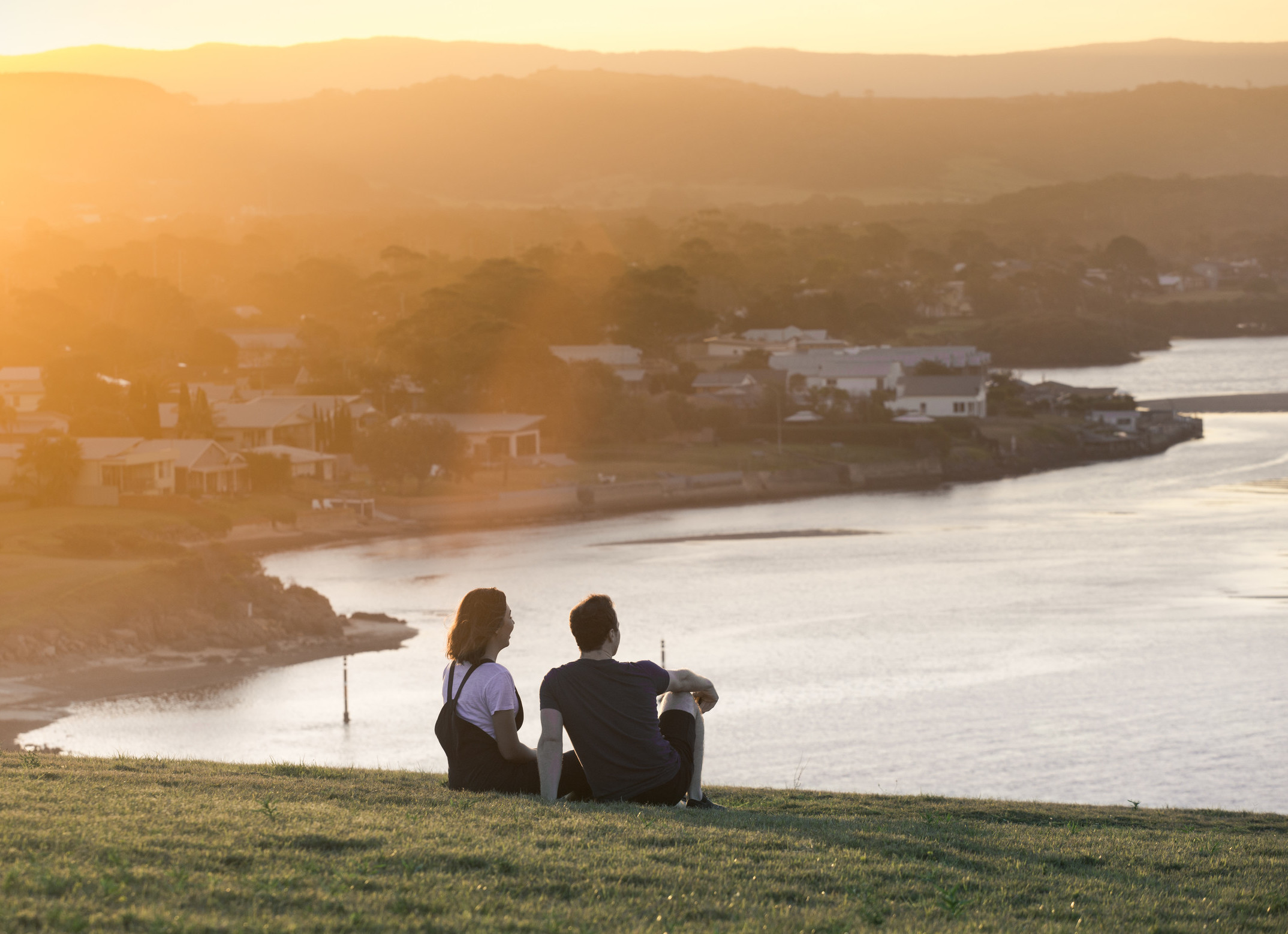 Renew Your View At These Hotels
You need to find yourself a good, comfortable base that you can jet off from for adventuring and relaxation on any holiday. So, to help you renew your weekend accommodation, we've picked out a couple hotels around the Illawarra area in prime spots that you can call home during your stay.
Like staying with Quest Wollongong right in the heart of Wollongong city, near beaches, shops, restaurants and bars. You can book a one- or two-bedroom apartment that'll feel more like a home than a hotel room.
Deal: Book to stay between 15 November 2021 — 31 January 2022 at a

Quest hotel and score 15% off the best available rate for a 3+ night stay, and another 10% off if you book directly through the Quest website.

Speaking of beach stays, it doesn't get any closer to the water than the Novotel Wollongong Northbeach Hotel from Accor. You can practically jump out of your room and onto the North Wollongong Beach sand here. Or stay in a bit of heritage luxury overlooking the Kiama harbour with The Sebel Harbourside Kiama hotel, within walking distance of beaches, the Kiama Blowhole and shops in the quaint little coastal town.
Deal: Find rooms with

Accor from just $155 a night.

Renew yourself in Illawarra. Swap Zoom on screen for a zoom around the harbour. Abandon the couch for front-row seats at the theatre. Reinvigorate your lockdown love with a romantic room above the city. Renew your routine, recharge your senses and experience the best of Illawarra. And with so many great deals, did you really need another excuse to book? Head to Tripadvisor for more things to book and do.

*Important stuff to know:
Discount is capped at$60 per booking. Limited Units of discount is available for redemption.

Promo code is valid for purchases between 16 November to 31 January 2022. Bookings can be made for a later travel date.

Tripadvisor reserves the right to modify the promotion period and promotion mechanics at its own discretion. In the event of a cancellation or refund, the refund amount will be based on the amount paid.
Image credit: Destination NSW
This article is sponsored by Destination New South Wales and Tripadvisor, and proudly endorsed by Urban List. Thank you for supporting the sponsors who make Urban List possible. Click here for more information on our editorial policy.