After the sizzling success of Panda Hot Pot's Carlton venture—yep, the place with the giant steel dragon—the Sichuan hot pot masters have bestowed a second restaurant on Melbourne's south-east just in time to warm your belly for winter. Complete with free theatrical performances every weekend, this is the place to be if you like your drama just as spicy as your food.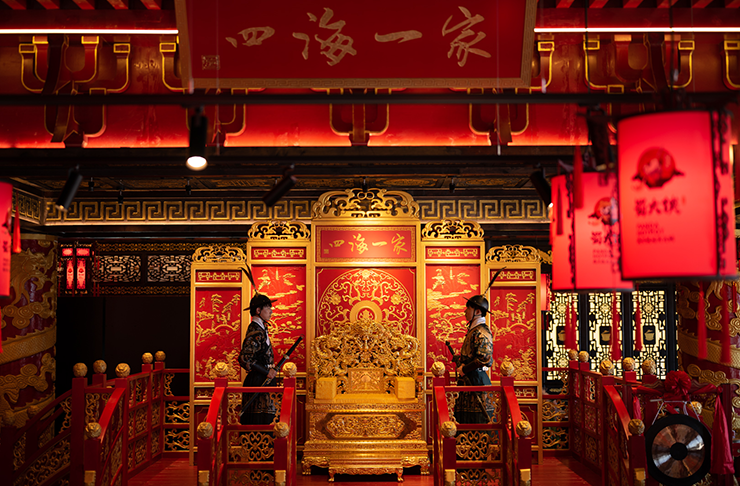 First touching down in Melbourne in December 2019, Panda Hot Pot is quickly becoming the go-to destination for this traditional Chinese cuisine. Immersive theatrics and bold traditional interiors aside, this may well be thanks to their beginner-friendly approach, attributed to owner Yi Li's aim to educate more Aussies on how, exactly, one should tackle this mouth-numbing Sichuan classic. "Panda Hot Pot is designed for people who love life, unique experiences, and sharing great food with friends and family. The definition of happiness," Yi explains.
Sichuan-born Yi has been working hard to create dining experiences that are authentic to his native cuisine and culture, while adding a uniquely fun aspect to his venues. His vision has been strikingly brought to life; glowing red lanterns hang overhead and dishes look to be straight from a painting, filling the tables with vibrant colours and steaming plates. The Chengdu region of China is home to the hot pot (and, more adorably, the giant panda) and is a tradition that is reverently shared between family and friends— "Without fail, we share hot pot with our families every single week," says Yi.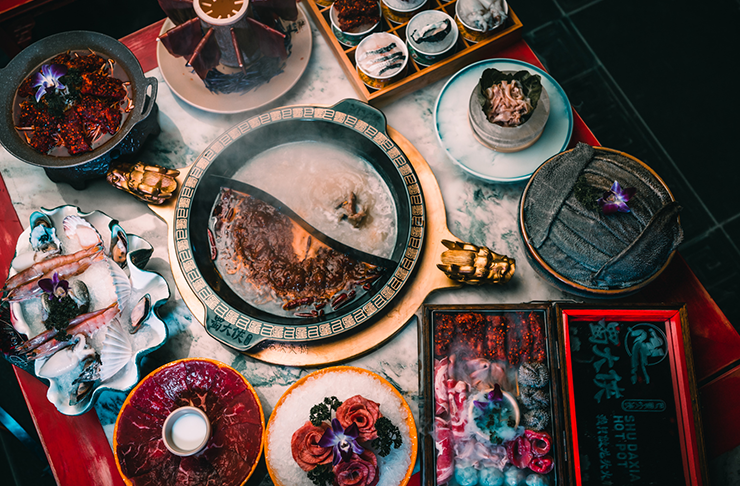 Ideally enjoyed as a group, their signature Sichuan spicy soup is a good place to start; simmered for over 12 hours with a secret spice blend straight from Sichuan, you can then toss in countless additions like their thinly sliced premium beef, pureed prawns or fresh veggies. These delicacies are then dunked into your choice of dipping sauce before coming in hot on your tongue. For those who don't like it quite so sizzling, you can split your pot in half with a non-spicy tomato or mushroom based broth. The fried sticky rice cake or red bean and watermelon iced pudding make for tasty sides, while the bar serves up fresh fruit juices to cool your mouth.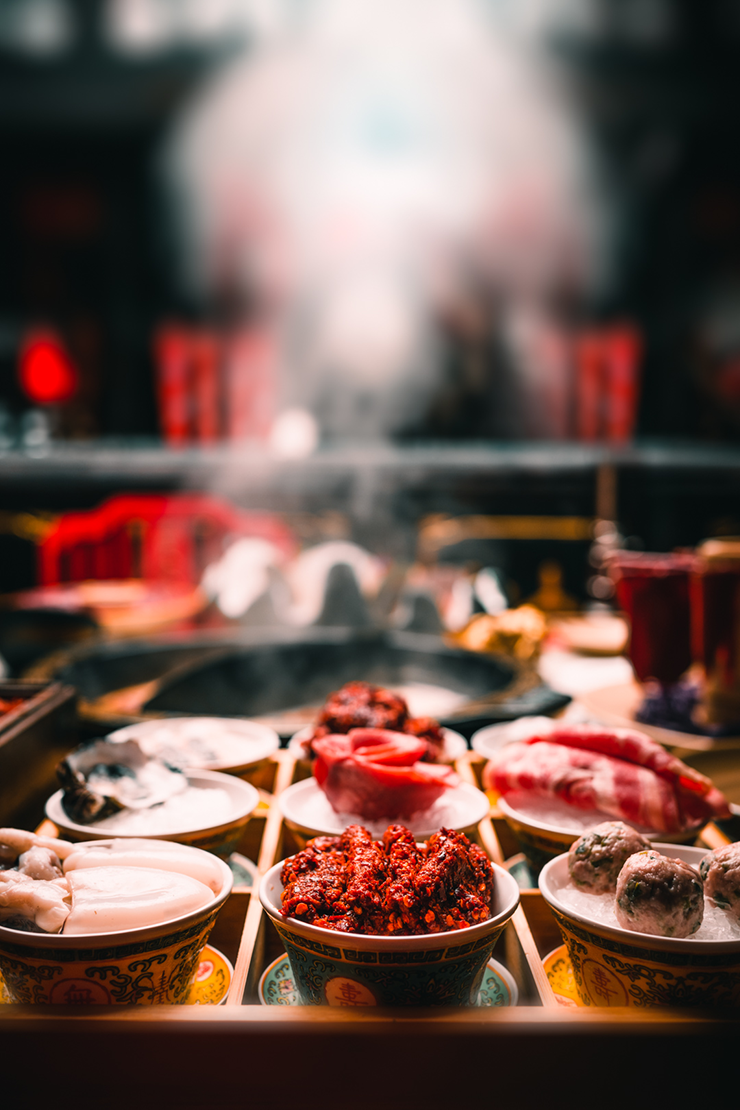 Weekend performances honour Ancient Chinese arts, showcasing Sichuan's iconic Face-Changing Opera as well as a cheeky panda to get the kiddies giggling. Staff will not only expertly guide you through the hot pot process, but encourage you to take photos on the gilded gold throne.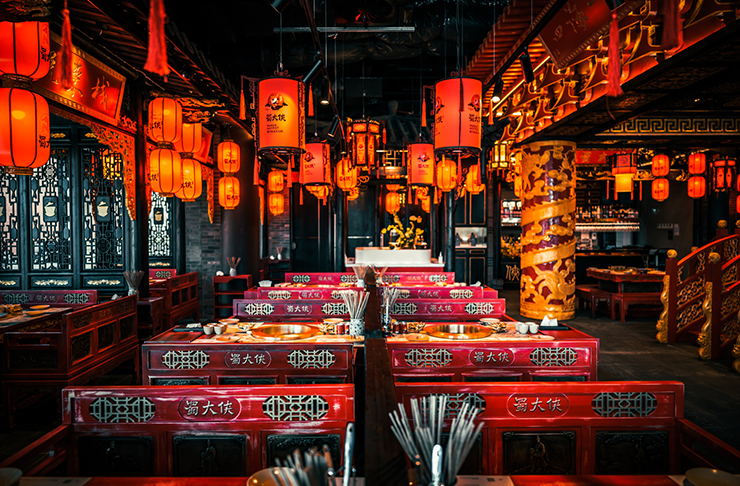 Panda Hot Pot Carnegie is located at 1060 Dandenong road and is open seven days a week for lunch and dinner sittings.
Check out more movements in Melbourne's food and drink scene here.
Image credit: supplied