Back in life before March 2020, Poodle was set to join the ranks of the culinary elite along Fitzroy's Gertrude Street. However, with the world going into pause, Head Chef Josh Fry (ex-Marion and Cumulus inc) and the team repurposed the kitchen for a takeaway offering under the guise of Rocco's, which gave the city a look-in to Fry's capabilities via several now-iconic sandwiches.
Now, with Melbourne reopening, Fitzroy welcomes in Poodle, a lofty split-level fine-diner and bar where Fry and the team have the room to flex over far more than that meatball sub everyone fell in love with.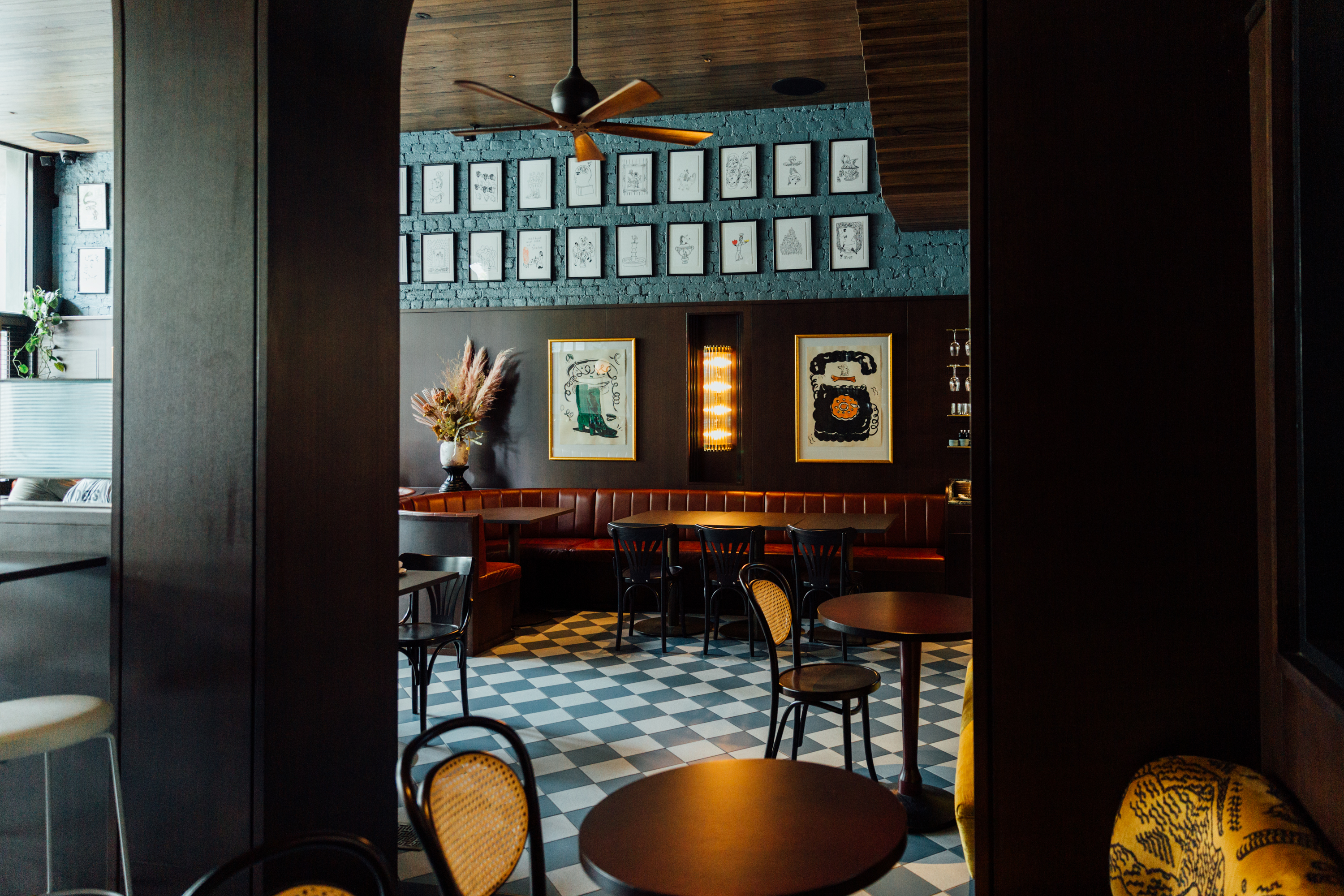 The current Poodle menu is more affectionately known as Patio at Poodle, a shareable, seafood-heavy affair that's primed for al fresco dining in the 50 pax courtyard—a space they'll be heroing until restrictions ease a little further.
You'd be kidding yourself not to kick off with a round of Merimbula rock oysters, which one can take natural, Kilpatrick or with a house dressing called Aqua Pazza. In Italian, that loosely translates to 'crazy water' and it's about as much fun as you'll have with a fresh bivalve. Don't be shy.
Keeping in mind the communal bent found throughout the menu, there are plenty of starters the entire table will be eyeing off. A delicate kingfish that's dusted in leek ash and served in a flower-infused vinegar immediately shows off Fry's credentials, just as the spanner crab vol-au-vents with taramasalata does, too.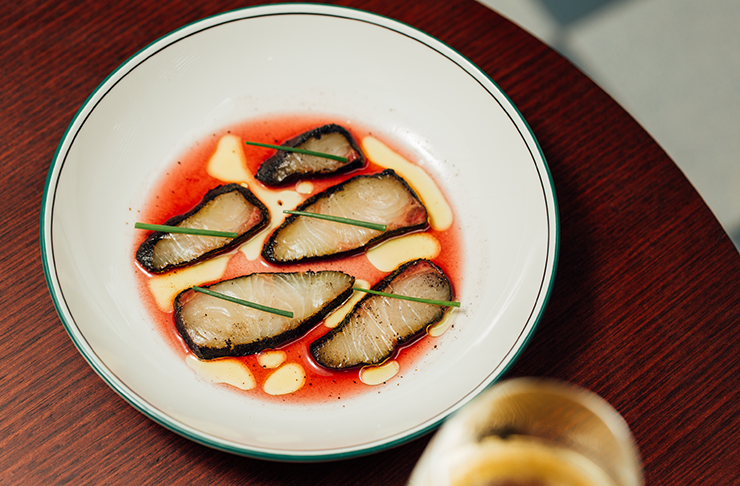 Transitioning into the weightier end of a menu can often come down to personal preference. The devilled Morton Bay bug with a hefty serve of garlic bread provides a pleasant segue for those doubling down on the seafood options, or, if you'd prefer to switch trajectory, the charcuterie selection is a worthy choice with the various meats being house-cured in the cellar during lockdown.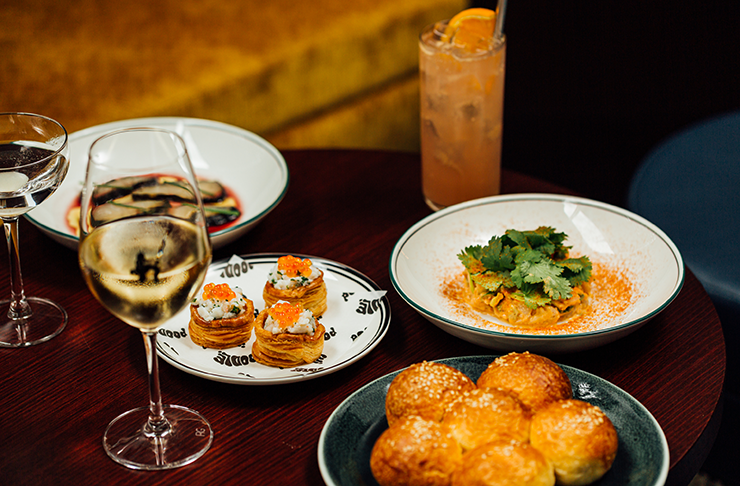 For the larger dishes, Fry has drawn reference from several bistro classics. There's a charcoal-grilled whole-fish, a flank steak with chimichurri, and a burger which tips the hat to that special sauce you'd only find at Rocco's. You'd be right to pair the latter with a beer, but there's a comprehensive selection of booze that'll pair nicely with everything else on your plate.
How much you want to push the limits of the drinks list is up to you. It begins with a friendly local chardonnay, hits a cheeky middle-ground with several French orange bottles (notably, one from Sébastien Riffault), and ends with a boisterous cocktail called Kirks which is best described as a jacked-up Pasito soft-drink—do it, at least once.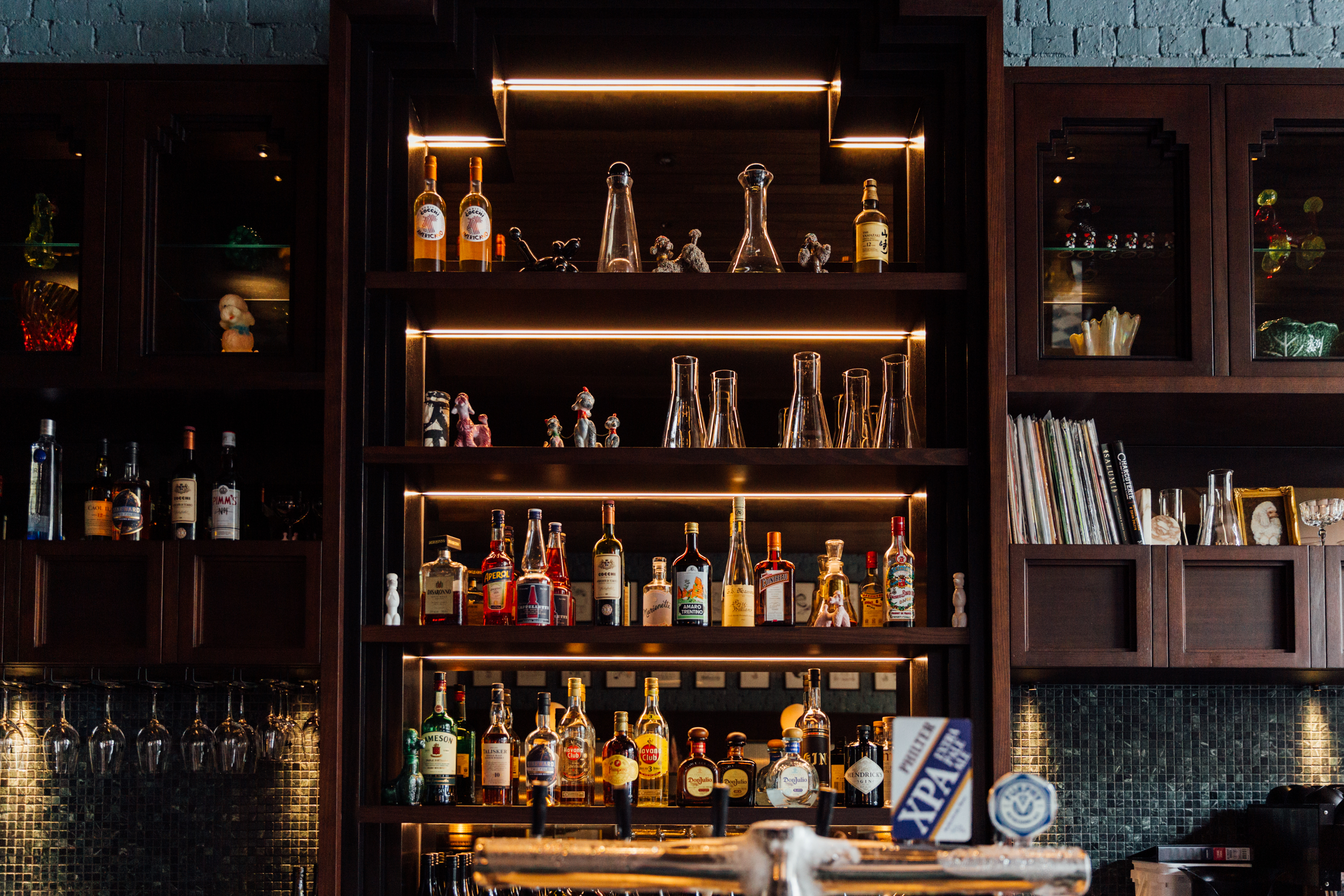 Like the menus, there's a certain detail to the space that'll have you hoping you can stick around for far longer than that lockdown booking suggested, and that moment where you can suck down an impromptu all-hours oyster—drenched in that crazy water of theirs—will come. In the meantime, explore everything Patio at Poodle has to offer and book a table here.
Find drinks after dinner and check out the bars and restaurants in Melbourne doing walk-ins.
Image credit: Annika Kafcaloudis