Whether you consider yourself a footy fanatic or not, there's no denying Melburnians love to come together for a good contest—especially when it involves an iconic rivalry.
So, to celebrate the State of Origin returning to the MCG for game one on Wednesday, June 9, we're rounding up all the best ways to sandwich your Origin night. Whether it's snagging a $20 Wagyu Burger and a beer before the game, heading to the Winter Festival for an evening ice skate or a post-game nightcap at a 1930's cocktail and champagne bar, there's plenty of ways to make the most of your Origin night.
Plus, purchase tickets for game one here and receive a cool 20% off, exclusive to U:L readers (offer expires 11.59pm Sunday 6 June).
Pre Game
Tuck Into A Porterhouse at Union House
Boy, do we love a steak night. And lucky for us, Wednesday nights at Union House you can snap up a 250-gram porterhouse steak with chips, salad, and pepper sauce for a cool $20. Don't be fooled by the price. This steak is seriously tender and delicious and we can guarantee you'll be mopping up every last drop of their pepper sauce. The place is sure to be packed, so make sure to book in well in advance and allow for plenty of time to stroll down to the game.
HIT THE Ice RINK At Winter Village
Looking to blow off some pre-game energy before gluing yourself to your seat to watch the game? Fed Square's Winter Village has returned so it's time to lace up your skates and voyage around the ice rink which is open to all levels, from never touched the ice to blades of glory stature. There's also igloo dining, pop-up bars, and food trucks serving up lobster rolls, giant pretzels, and plenty of warm things to wrap your mitts around. To get in on the action, click here to book.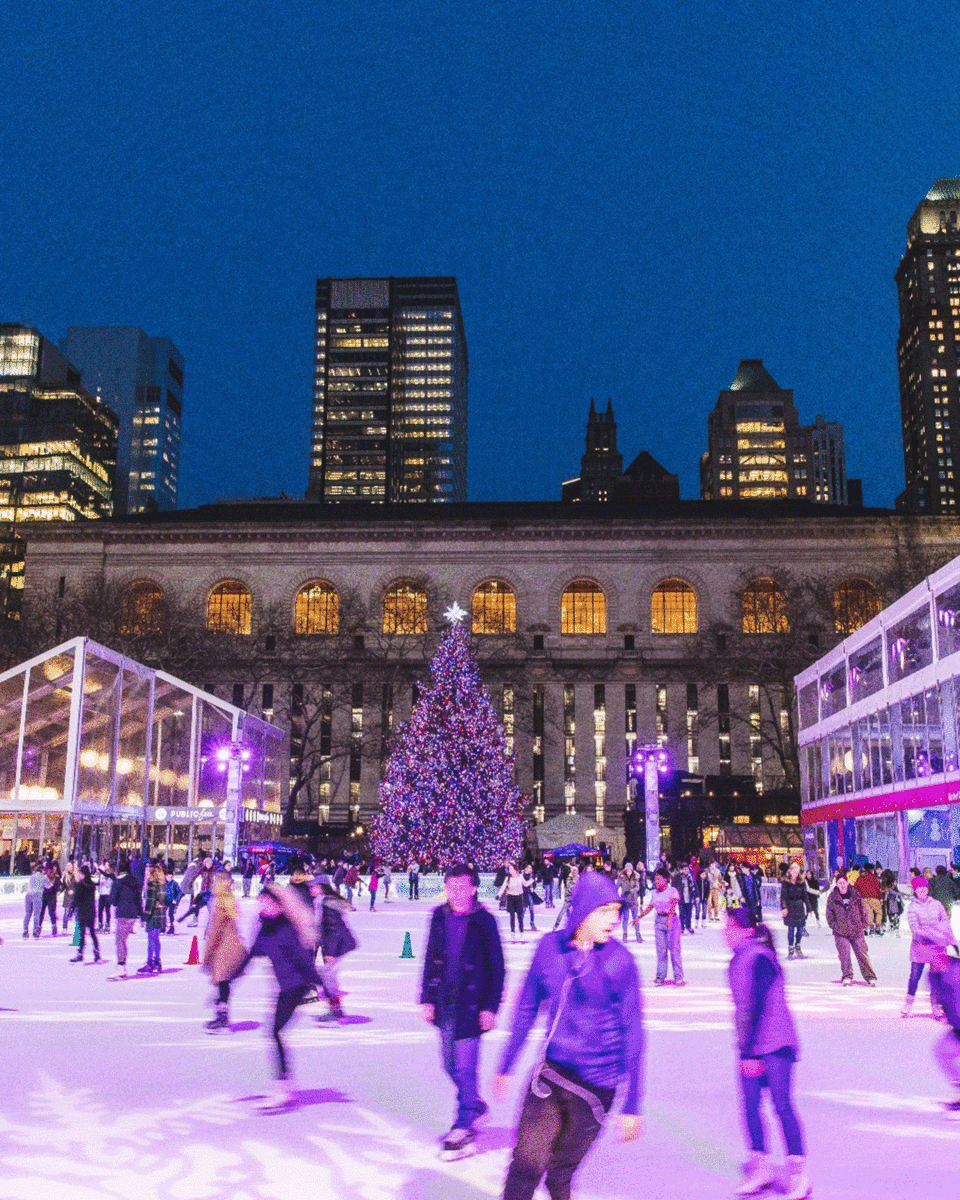 Fill Up With a Feast At New Quarter
Hanoi Hannah New Quarter is undeniably one of the best restaurants in walking distance to the MCG, so if you're in the mood for a top-notch dining experience, make sure to book a table here. Their menu features small, medium, and large French-inspired Vietnamese dishes that are perfect for sharing. Their cocktail menu is equally as impressive so consider both boxes ticked here. Click here to book.
HIT UP Parma Night At The Corner
If you're keen to swap meat pies for pub parmas, The Corner Hotel has you well and truly sorted, serving up a parma and pot of beer (or glass of vino) for only 20 clams. Vegos fear not, as you can opt for their eggplant parma which is equally as delicious. No gravy fingers, no problems. Click here to book.
Post Game
Venture To A Hidden Cocktail Bar
If the idea of a 'hidden' cocktail bar has you intrigued, then make a beeline for The W's Curious post-game. You'll find them located in a discreet alleyway followed by a labyrinth-like spiral staircase which then opens up into the opulent cocoon-esque space. As expected, their cocktail menu is mindblowing. We love their Curious Ristretto, which is their take on a classic espresso martini blended with nutmeg smoke and then sealed with beeswax. Fancy. Now that's an experience in a glass.
Savour A Night Cap at Nick & Nora's
To completely mix up your evening, head to Nick & Nora's on Collins Street. Having opened just under a year ago, these guys have made a huge impact on Melbourne's bar scene with their opulent, 1930's themed venue, comprehensive champagne list, and inventive cocktail menu. They also serve a delicious selection of cheese, charcuterie, and canapes, so if you're feeling peckish after the game, you can rest assured your hunger will be satiated. Sporting five separate rooms, three balconies, and endless nooks and hideaways, this place is perfect for couples and large groups alike.
Treat Yourself To A Late Night Sugar Fix
Need a sugar fix after all that cheering? Sweetie & Moustache rooftop dessert lounge has you covered with delicious desserts that are just as mouth-watering as they are grammable. Serving everything from their iconic mille crepes to Taro Boba Honey Toast and even cocktails served out of gumball machines. Sweet tooths, prepare to lapse into a complete sugar coma here.
Debrief At Public House
If you want somewhere comfortable and casual (that also boasts an impressive view) then the nearby Public House is where you'll want to wander to. Having recently undergone a huge reno, Public House is where it's at when it comes to rooftops in Richmond, boasting outdoor areas, lofty dancefloors and a two-tiered rooftop showing off with sweeping views of Richmond, the MCG, and Melbourne skyline. The perfect retreat when you don't quite want the night to end.
Whether you consider yourself a State of Origin fan or not, the electric energy and palpable rivalry are bound to give you a night to remember — not to mention the endless pre and post-game entertainment available right on our doorstep. To secure your tickets to the State of Origin game one at the MCG for 20% off, click here.
Offer expires 11.59pm Sunday 6 June
This article is sponsored by State of Origin and proudly endorsed by Urban List. Thank you for supporting the sponsors who make Urban List possible. Click here for more information on our editorial policy.