The minds behind Saul's Sandwiches, Leor Haimes, Elliot and Alex Koren are not ones for slowing down the pace. After building their deli-sandwich operation to a total of three venues in Carnegie, Bentleigh and Hawthorn, the duo has now set their sights on a fourth, and it's opening Friday 18 March.
Coming in strong on the convenience front, the latest Saul's instalment is a six-month pop-up drive-thru store on Kingsway in South Melbourne. And to celebrate, they're putting on sangas at a very modest $10 alongside their custard puffs at $4 a pop from Friday 18 March through Sunday 20 March.
Playing off their nostalgic 50s American diner aesthetic, the new sandwich destination will be adorned in their now-signature red with white checkerboarding.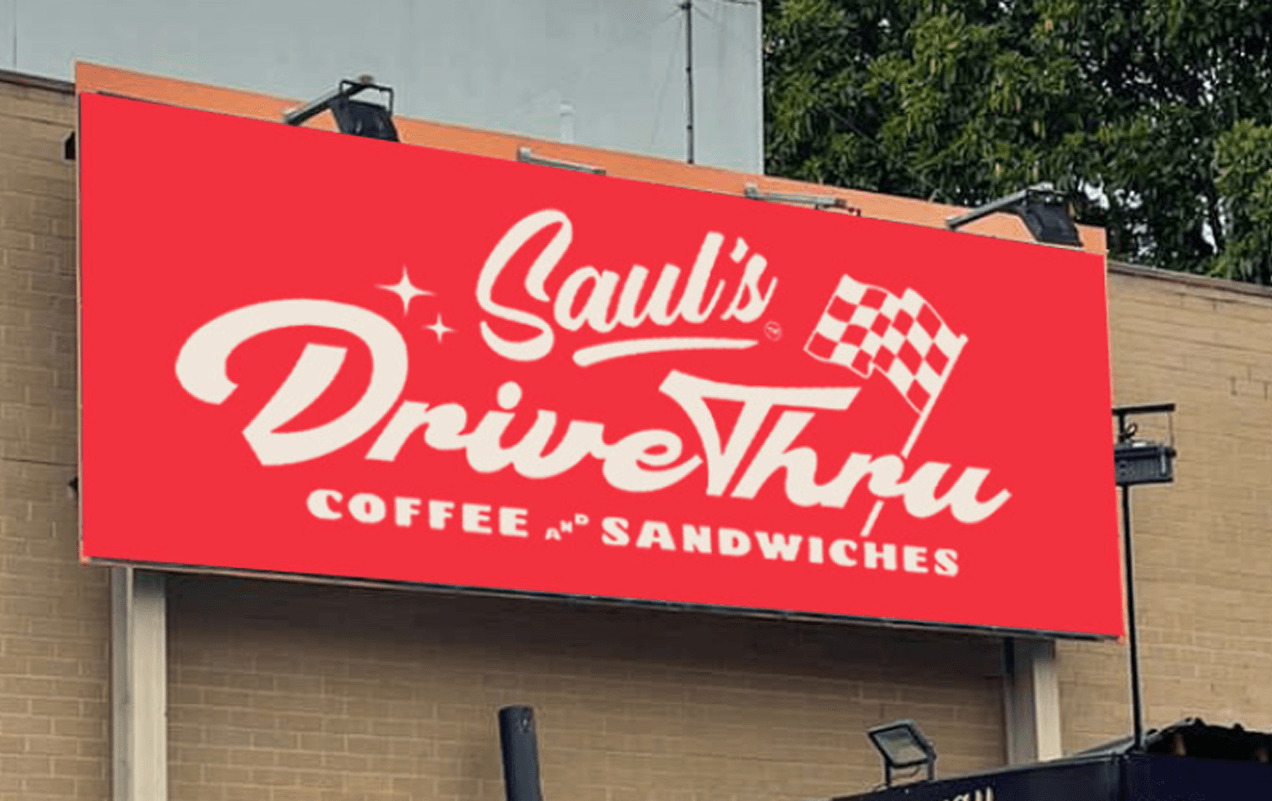 Speaking to co-owner, Leor on the new pop-up and drive-thru venture he commented "it kind of just all came together." The menu will feature a range of the all-star Saul's menu including the chicken parm and eggplant cutlet with a couple of toasties being omitted due to the time restrictions "because it's a drive-thru, people want stuff pretty fast," laughs Leor.
As well as the sangas, they'll also be churning out Clark St Coffee to early-morning punters as well as their highly-coveted custard puffs. You'll be able to spin through to the Kingsway drive-thru in your wheels for a sanga when it opens later in March. Keep an eye out for all Saul's developments over here.
For the opening weekend, Saul's Sandwiches drive-thru will be open from 5am to 4pm on Friday, 6am to 4pm on Saturday and 7am to 4am Sunday. Regular hours to follow.
Did you see what got voted in as the top 10 sandwiches in Melbourne? Right this way.
Image credit: Seb Godfrey (supplied)