Sex, love and lust aren't simple topics, so when we heard that a new exhibition is placing them in conversation with the hugely complex topic of war and conflict, we were intrigued, to say the least.
With a plethora of Hollywood retellings featuring buff bodies and romantic plotlines, fictionalised wartime history is threaded with saucy undertones. But, as recent times have reminded us all too well, it's the real-world effects that conflict has on human interactions that provide the most exceptional and unforgettable insights.
The free exhibition, Lust Love Loss, at Melbourne's Shrine of Remembrance explores how the disruptive nature of war has shaped and changed the human experience of love and loss.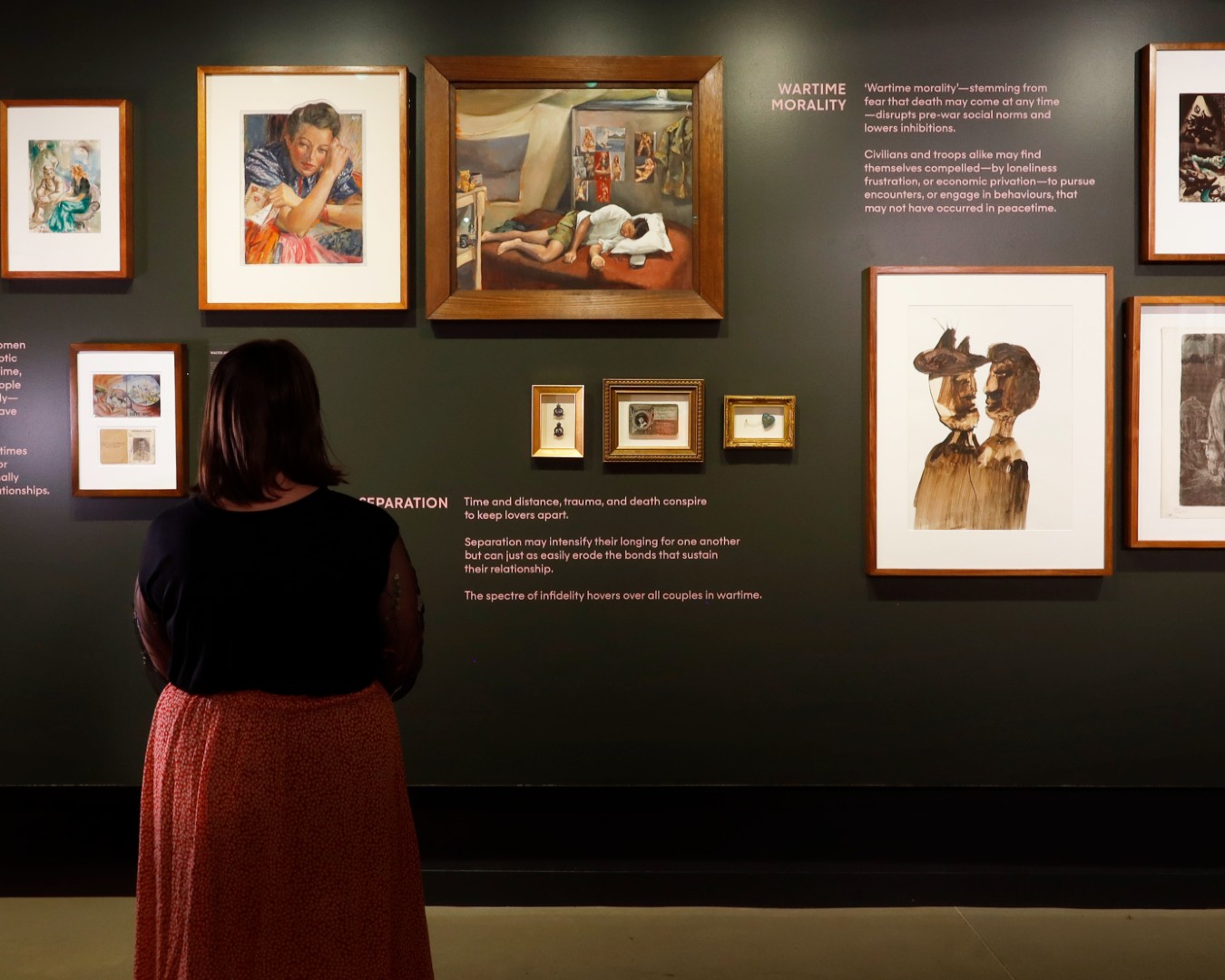 Through paintings, photography and personal belongings, the exhibition details the experiences of service personnel sent to distant, often culturally diverse locations, those they left behind and the ramifications on sex and morality in times of war.
The exhibition will also expand your understanding of how sex became more than just an interpersonal experience and turned into a tactical asset. A large portion of the 55,000 Aussie troops treated for gonorrhoea and syphilis during the First World War contracted the STIs intentionally in order to avoid combat.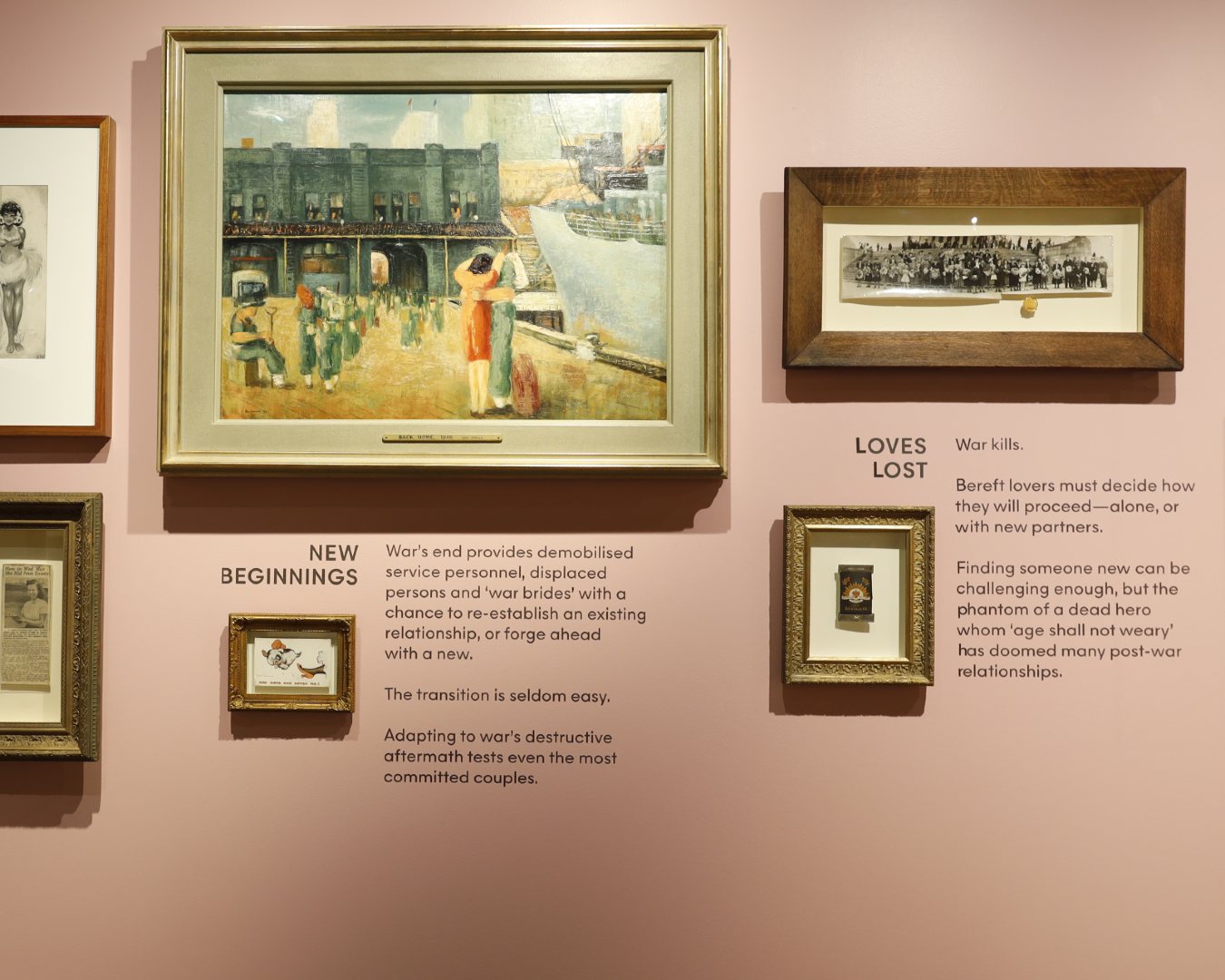 With a number of exhibitions also currently available, we suggest that you think tactically too when planning a visit to the Shine. Situated right next to the Royal Botanic Gardens Melbourne, it's the perfect op to pack a picnic and enjoy some sun before exploring the range of extensive, free exhibits .
Want to dive even deeper? Tune in to Lust Love Loss: Conversations, the exhibition's companion podcast, hosted by Megan Spencer, delving into stories of Australian wartime relationships.
For more information on everything happening at the Shrine of Remembrance, head over here.
THE DETAILS
What: Lust Love Loss: Australian stories of wartime relationships
When: Now until 1 November, 2022
Where: Shrine of Remembrance
How much: Free
Editor's note: This article is sponsored by the Victorian Government and proudly endorsed by Urban List. Thank you for supporting the sponsors who make Urban List possible. Click here for more information on our editorial policy.
Image credit: Shrine of Remembrance