After two years of lockdowns, restrictions and QR code check-ins, Melbourne's hospo scene is becoming accustomed to the pandemic throwing a curveball or two their way, but that doesn't make the challenge any easier.
Each has come with its own nuances. First, it was navigating a takeaway-only landscape, meanwhile, trading at reduced capacities when the city was open presented its own peaks and troughs, and now during the latest COVID-19 wave—with little government support—venue owners, chefs, FOH staff and bartenders alike are feeling a new kind of pressure as Melbourne enters the Omicron era.
Everyone's living through it, and while another lockdown simply isn't a viable option, hospitality is facing some of the biggest challenges since the beginning of the pandemic. There are, however, several ways that us diners, drinkers, visitors and regulars can help, and speaking with those who are in the thick of it, it's a lot easier than you might think:
Emilio Scalzo
Poodle
We are certainly finding that this is the most challenging time we have encountered throughout the pandemic. Each day is an hour-by-hour proposition. Along with masking up when moving around the venue and having vaccine passports ready to go, guests can definitely keep a few things in mind to help the cause. Venues are experiencing many cancellations every day, which is understandable. Of course, receiving news of a positive result or close contact is unavoidable, but providing the venue with as much notice as possible about a cancellation certainly helps. We have staffed up and stocked up to cater for the number of bookings we have and cancellations with little notice are hard to navigate.
Most guests are incredibly understanding, but keeping a level of empathy is important in this time. No venue wants to take that little bit longer to deliver drinks to a table, no restaurant wants to open with a reduced menu, and the last thing we want to do is have to cancel a booking because we simply don't have enough staff. I have heard many examples of guests still jumping online and leaving damaging reviews about things that are beyond the venue's control. We are all doing our best.
Jacqui Challinor
NOMAD
All I can ask of our guests right now is to bear with us, we're all in survival mode right now and doing everything we can to keep the businesses viable and staff in jobs. We're all mentally broken, we've been in fight or flight mode for the last two years and we still can't see the finish line; it's genuinely exhausting.
We're changing things up in both venues to introduce a set menu to allow us to reduce labour and have a bit more control around the stock we hold; this is something we never thought we'd have to do at NOMAD but our backs are up against the wall without any government support.
I'd like to ask guests to remember this and be kind; think twice about the way they speak to hospitality staff (or anyone in general), or writing negative feedback because it genuinely hurts to read at the best of times but it's just hitting harder at the moment. We're trying, we really are but at the same time we're fighting to keep our jobs and our heads above water.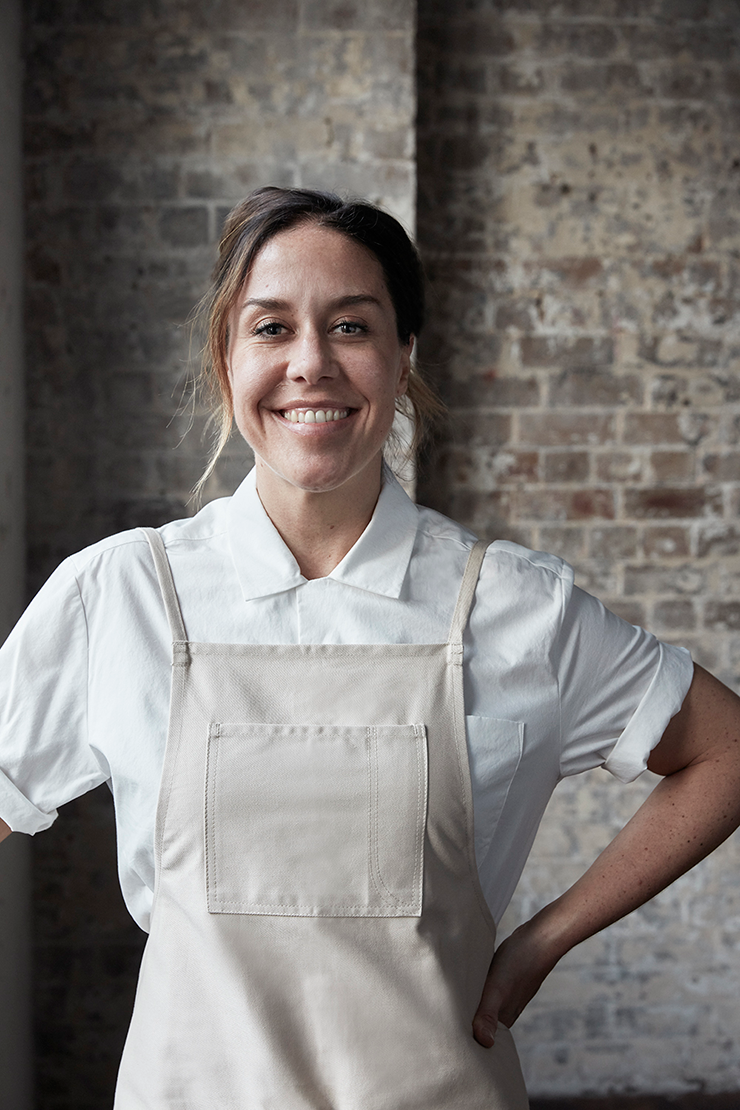 Book a table, order takeaway, buy a gift voucher, get on board and support whatever your favourite restaurant is doing to create a bit of extra revenue, get online and write a great review to show some support if you can't afford any of the above.
Scott Pickett
Chancery Lane, Smith St Bistrot, Matilda, Estelle, Longrain, Longsong
Entering the third calendar year of the pandemic is a hard thing to comprehend. The team is tired, and the impacts of the last 24 months is really being felt. We now have the added difficultly of some 25% of our staff unable to work because they've tested positive or are in isolation. It's an extremely challenging time, but we've been lucky enough to minimise which venues have needed to close altogether and can run the venues with limited services or capacities to keep the doors open. As for our customers, I'm so appreciative of how flexible & understanding people have been if we've needed to cancel, reschedule, or host a booking at one of our other venues.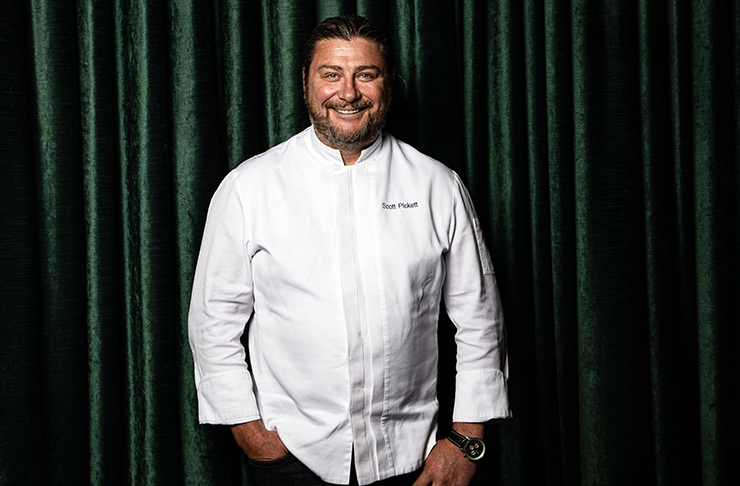 In addition to supporting hospitality venues by dining in, things like gift vouchers are great, and they give you something to look forward to also when you're ready to be dining out again. Support your favourite venues by ordering ready to eat takeaway, or a finish at home meal via Providoor.
A great, and easy way, to show support at the moment, is simply posting a nice review online, share pictures or a time you were out and tag that venue on social media, organise a time to go there again with friends in future. And lastly, just be kind & patient with staff, who are doing their best to keep you safe, and follow the rules.
Tom Sarafian
Sarafian Melbourne
If you can, show your favourite restaurants some love, they need it right now. Making future reservations for birthdays and special occasions later in the year and buying gift vouchers. And support small local producers, try shop at places like farmers markets, where you'll find lots of beautiful, fresh produce!
Michael Bascetta
Capitano, Bar Liberty, Falco Bakery, Worksmith
The current situation that the hospitality industry finds itself in is a predicament that most of the world has already been through; do you open your venue and increase the risk of your team getting Covid, or do you close and wait it out. Unfortunately for most of us, closing with no government support is not an option. To remain open and viable there is a huge amount of flexibility required. This includes reducing operating hours, reducing the food and drink menu, limiting takeaway (or increasing) and of course managing team members who are in isolation.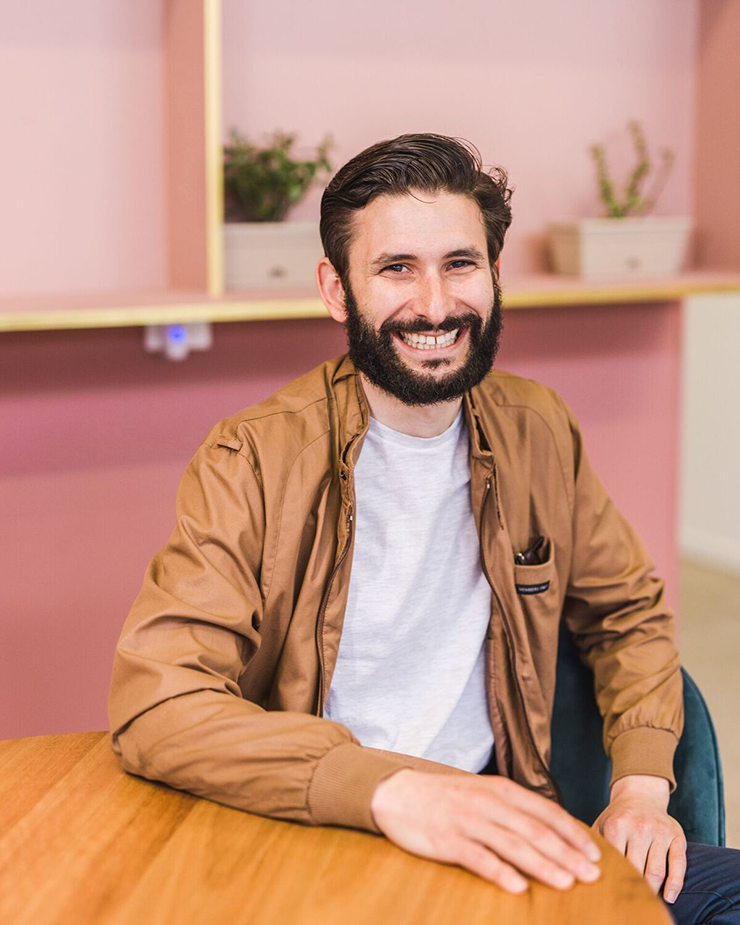 The effect of all of this is having staff who have to continue to run service with a limited team and not always being able to execute a full offering. First and foremost, customers need to remember the extreme pressure businesses are under to continue to operate and act accordingly. Be flexible with your booking time, accept that things may look a little different on the menu and your food and drinks may take a little longer to arrive. Tip your waiter, leave a positive review and if you have feedback, send it to the venue directly so a discussion can take place instead of throwing more pressure on a venue in a public forum.
Alex Gavioli
Stan's Deli
Yet again we find ourselves in a challenging unpredictable time for hospitality. I think the most valuable things that customers can do to is support their favourite places is eating out more throughout the week then they are used to, just for a few months. As always being understanding and patient with the staff, everyone is doing the best they can.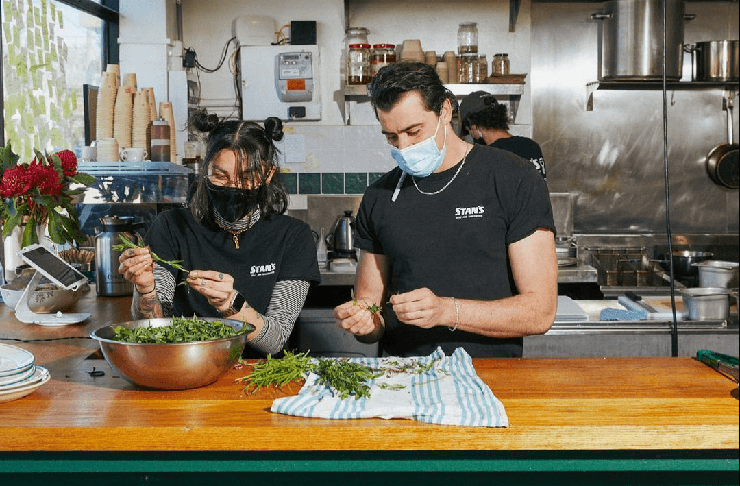 Zara Madrusan
Everleigh, Heartbreaker, Connie's, Bar Margaux
When you visit one of our venues, we are so welcome to accommodate you. You are guests, much the same as those we host in our own homes, and we do our best to treat your experience with the same warmth and gratitude. All we're asking is that you do the same.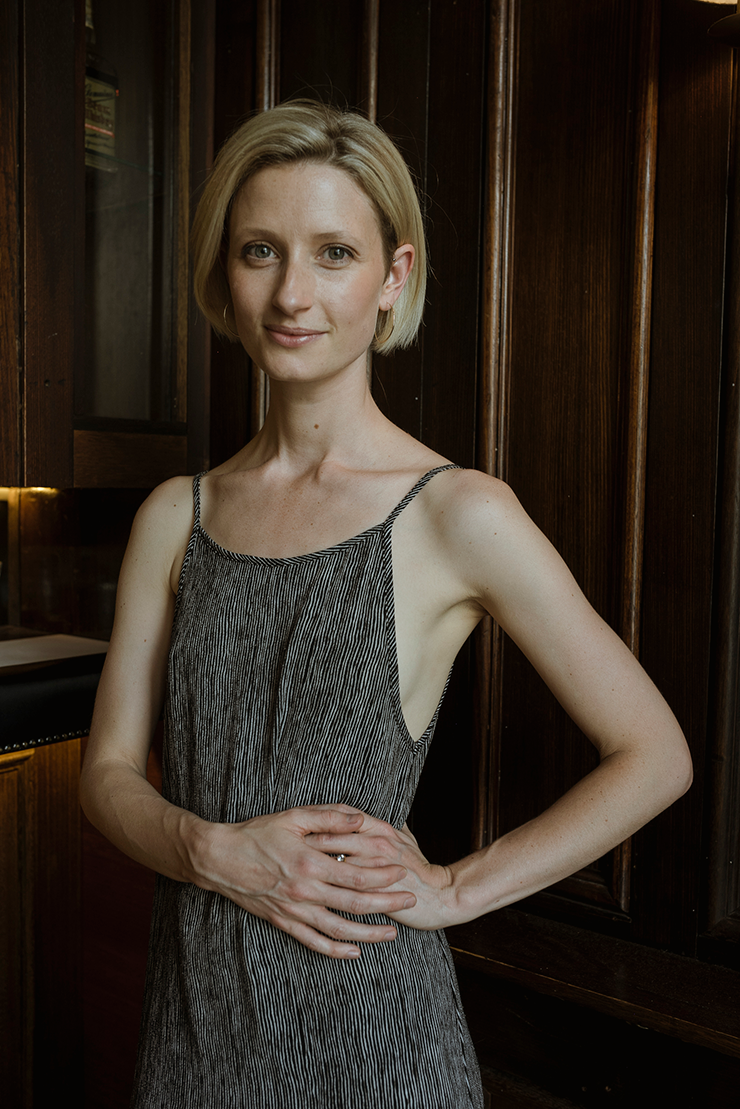 It's an incredibly tough time for hospitality. It was tough before this most recent crisis and we were working hard to recover. Right now, every day that we manage to open our doors is an incredible achievement and this needs to be recognised: Excuse staff who are still in training, forgive a slight wait due to a slimmer team, be gracious for the hard work and dedication of the individuals who have shown up and the businesses continuing to turn the lights on in spite of it all.
We're asking that you show compassion. What does that look like in venue? If you're well and able to come in, show up, show warmth to the team, say hi, say thank you. Leave a review, leave a tip. If you can't get out to show support, buy a gift voucher, a bottled cocktail, or a book online. And know that each gesture of compassion, big or small, makes a tangible difference to the wellbeing of our team, and to the livelihood and future of our business.
Esca Khoo
Miss Mi
Right now, our industry is suffering from all angles and this is the time we really need to be there for each other from our guests, suppliers, industry legends to our colleagues. Restaurants, pubs, cafe and all other hospo venues are struggling with no staff, which also mean no operation, no revenue and that also backlashes support to our suppliers circle and the whole ecosystem is disrupted. All we can do now is be patient, kind and understanding of the situation, it really is tough times.
Perhaps leaving nice words for the restaurants you have visited, maybe a positive message to an old colleague or even offering small gifts/ thank you card to your favourite producers or businesses as an appreciation. We need to stay strong and push through this storm and see it through the other end, it will be good times to come for sure.
Keep up to date with Melbourne's hospitality scene here.
Image credit: Derek Swalwell, Alex Squadrito, Tash Sorensen