Carlton North locals are no doubt fondly aware of Nicholson Street's charmer of a fishmonger, The Fishmonger's Son—and Fitzroy North will likely claim it as their own, too. The locale's 100-year tenure as a specialist in the craft nearly came to an end, though not until Anthony Yotis and wife Laura di Florio Yotis took the keys three years ago to continue the legacy—and now, they're redefining what's possible as a purveyor of fine seafood.
Anthony, a second-gen fishmonger himself, has developed quite the eye for what makes quality produce. From hapuka to tuna, what's in the display fridge in front of you has been selected by the learned hands of the duo. And while the calibre of the product is worth a visit to The Fishmonger's Son alone, fresh fish and seafood is just one of the many drawcards to get you walking through the door and dinging that bell.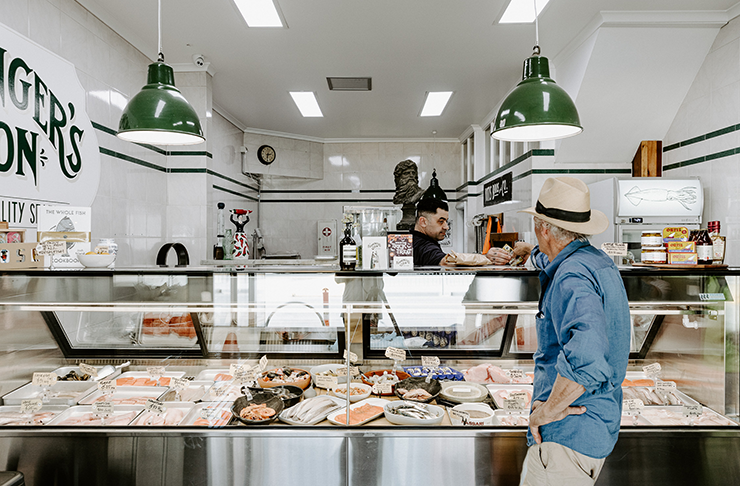 First up, are their fresh fish sangas made in-house with the produce Yotis collects at the crack of dawn on the daily.
They're available for lunch between Tuesdays and Saturdays, and while you can't go wrong with the entire menu, you'd be remiss to skip past the prawn and lobster rolls which are stacked with a soy and mustard mayonnaise, shallots and gem lettuce. Those after something a touch more delicate can opt for a sashimi panini of the tuna or salmon varieties which are both topped with smoked cuts of the respective fish. Need more convincing? They call come in at a modest $12 a pop.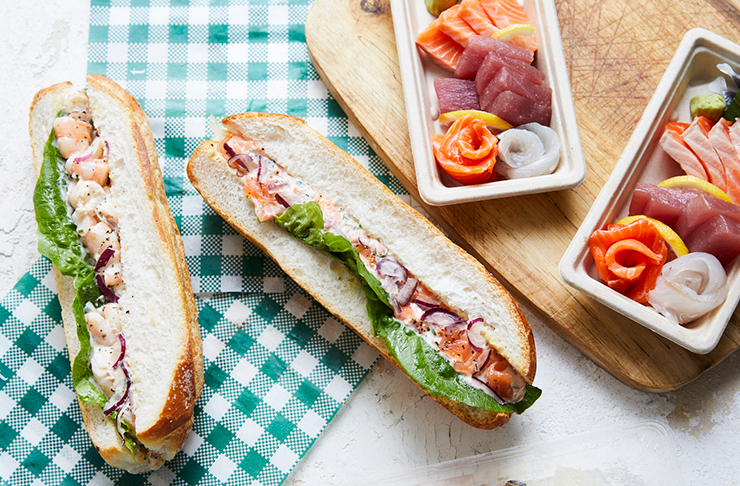 Meanwhile, on Thursdays and Fridays, Yotis calls in the expertise of Chef Shiro, a Japanese native and sushi master who—out of work during Melbourne's harsh lockdown and ineligible for JobKeeper and Jobseeker—came to the Fishmonger's Son with the idea to serve up high-grade sashimi and nigiri direct from the northside fishmonger.
As well as when he has his fishmonger cap on, Yotis applies the same level of standards to the hard-to-find, artisanal pantry and deli items stocked in the store. Expect a considered selection which are all on the shelves to pair with those fresh cuts Yotis is no doubt passing across the counter to you. What's on offer rotates from time to time, but right now you can find the likes of Lee Ho Fook's XO sauce, pastas, specialty salts and artisan condiments you'll unlikely spot elsewhere.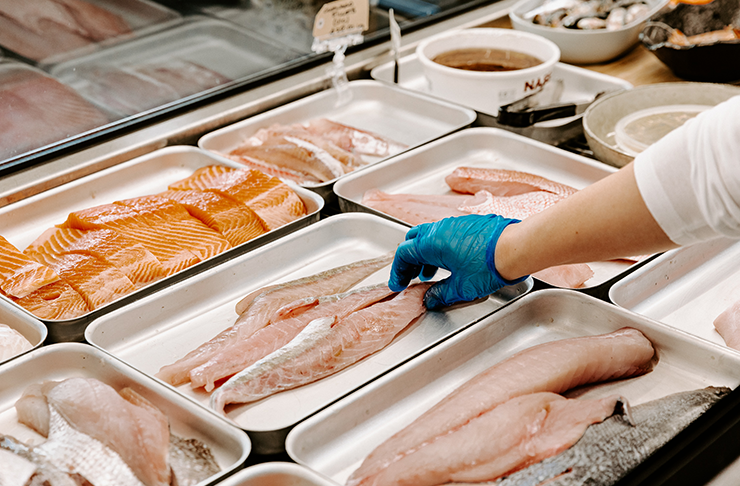 The Fishmonger's Son is open Tuesday through Friday from 10am to 5pm and Saturday 8am until 2pm.
And if you happen to visit when they've got oysters in stock, double down on your order—these are some of the best you'll find north of the Yarra, if not in Melbourne.
Plenty more happening in Melbourne's thriving hospitality scene. Stay up to date here.
Image credit: Brook James