An empty stage and a solitary video screen protruding from the mysterious heights of the stage are all that welcome you to Sydney Theatre Company's adaptation of Oscar Wilde's, The Picture of Dorian Gray.
What it leaves you with is the soul-satisfying joy that comes from witnessing a cast and crew performing at the height of their craft. Plus, the pure wonder at how they pulled off such a technologically complex and enrapturing ninety minutes of theatre.
Bringing to life Oscar Wilde's novel, the play follows Dorian Gray, the gruesome portrait in his attic and a deal with the devil to keep the man young and beautiful, but at what cost?
In the time between the top and tail of this adaptation gracing the Arts Centre Melbourne stage through to the end of July, STC Artistic Director, Kip Williams creates a textured and magical experience too astounding for words to completely do it justice. There are, though, three words that hit the nail on the head: Go. See. It.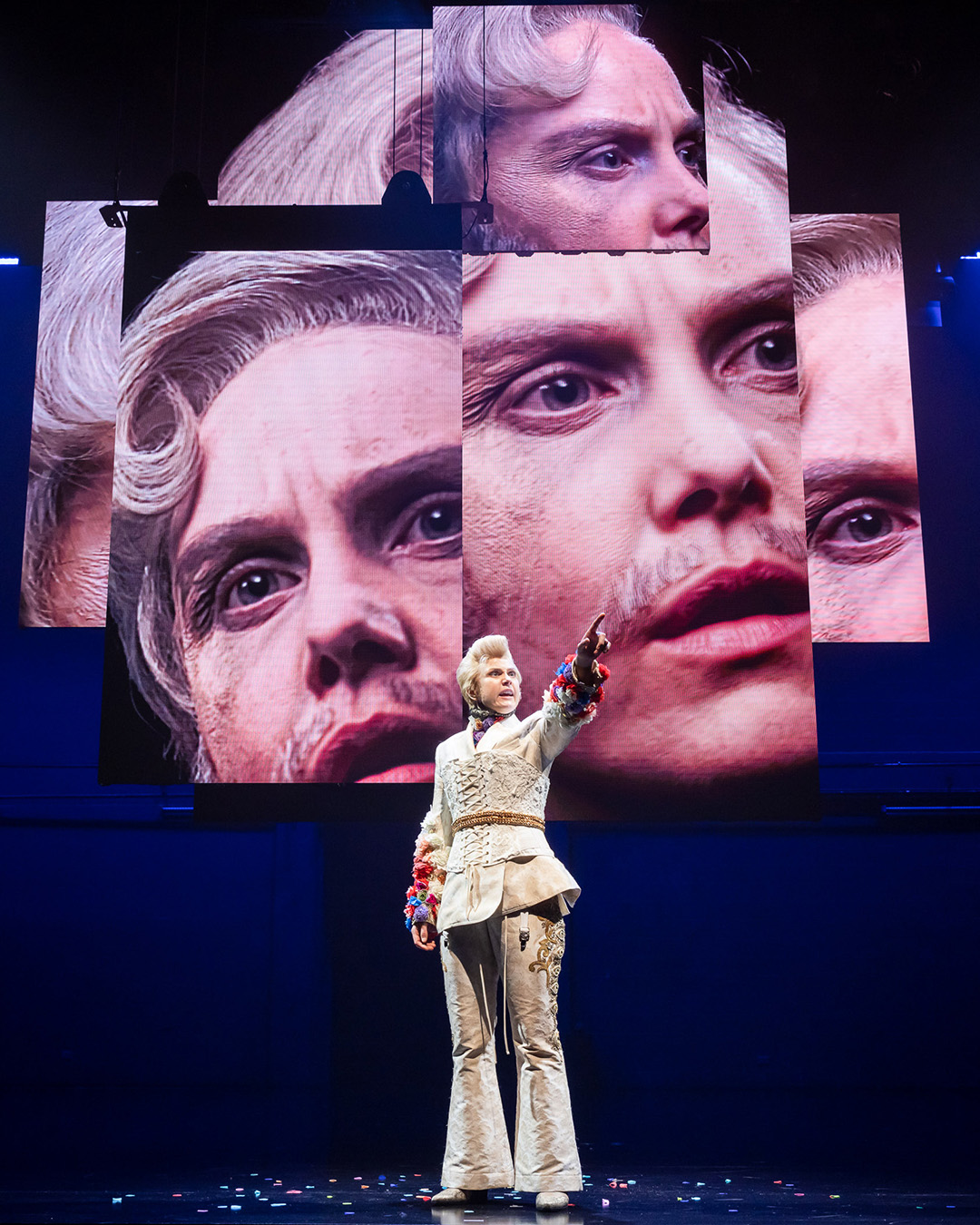 Opening with Eryn Jean Norvill on stage, expressions captured by skilful camera operators and enlarged on a central screen, this experience soon becomes an all-consuming spectacle of texture, colour, layers and surprise. All 26 characters from the well-trodden tale are portrayed by Norvill. Video and visceral presence blend so seamlessly that it's easy to forget that there is only one corporeal Norvill on stage. Streamlined on-stage costume and make-up transitions physically transport Norvill through characters right before your eyes.
As naturally as Norvill steps from one character to another, this performance seamlessly moves live theatre into a new realm of possibilities and technological stage magic.
By embracing the presence of multiple camera operators and stage-hands, Kip Williams' direction magnifies the magic of the end result. Lifting the curtain on the mechanics invites us to marvel at the expertise of the cast and crew who make such a feat seem so effortless.
This show charts the future of theatre whilst simultaneously posing questions about our present relationship with beauty. Real-time face tuning directly from a phone in Norvill's hand and contemporary quips ground this classic tale in the contemporary, and we're all invited into the conversation.
Brought to Melbourne as part of RISING Festival, The Picture of Dorian Gray calls Arts Centre Melbourne home until August 7. If the rush on tickets in previous seasons is anything to go by, we strongly recommend locking in your ticket right now so you can say 'I saw it when.'
THE DETAILS
What: The Picture of Dorian Gray
Where: Arts Centre Melbourne
When: Now to August 7, 2022, various sessions.
For all the details and to book your ticket now, head over here.
​​Image credit: Daniel Boud
Editor's note: This article is sponsored by Anthem and proudly endorsed by Urban List. Thank you for supporting the sponsors who make Urban List possible. Click here for more information on our editorial policy.