If you're looking to shake up your weekend plans with daring adventures, loads of earthly treasures and marvelous heritage, look no further than Ballarat.
Whether you've never been, visited recently, or haven't made the journey in a while, there's always plenty of new experiences and activities to revel in. Here's every reason you need to lock Ballarat in for your next weekend away.
Get Adventuring
If you're the kind of person that loves to seize the day with an early morning hike or you're partial to an afternoon cycling adventure, you'll be stoked to know there are plenty of stunning landscapes, trails and mountains to keep your eyes occupied while you work up a sweat. For a leisurely stroll, you can't go past Ballarat's equivalent of The Tan, Lake Wendouree. The lake is lined with stunning botanical gardens, so it's no wonder it's one of the most scenic suburban walking tracks in Victoria. Or, if you're keen to explore a little further, La Gerche Forest Walk is a 2.2 kilometre loop that offers the perfect escape for a therapeutic walk.
If you're keen to raise the stakes on your stroll, Mount Buninyong will do just that, sitting 745 metres above sea level and showing off some seriously epic views over Western Victoria. Avid hikers can venture to Mount Cole State Forest, where you'll walk through cool fern gullies and alpine plateaus, accompanied by sprawling views of the Langi Ghiran and the Grampians. For those who prefer to get around on wheels, the Ballarat-Skipton Rail Trail is the ultimate off-road adventure, that will have you completely immersed in Australia's native flora and fauna. Marvel at wide-open grasslands, eucalypt forests, historic bridges and quaint 19th-century villages all while working up a sweat.
Treat Yourself To A Tipple
No getaway is complete without sampling some of the local area's finest drops, and fortunately, Ballarat is loaded with options. Those on the hunt for an icy cold beer and a solid feed should look no further than the iconic Hop Temple. With over 100 beers available by the bottle and on tap, this old saddle maker's warehouse is the perfect spot for an afternoon beer. If 100 beers aren't enough, Aunty Jacks brewpub pours up a delicious craft beer, moreish food and even offers hands-on experiences where you can learn about all things beer. If you're in the mood to enjoy the finer things in life, Roy Hammond is Ballarat's newest bar and certainly leaves an impression. This is the place to enjoy Ballarat indoors, with a photo-worthy interior and most importantly, a vast selection of gin, whiskey and wine.
Vino lovers can raise a glass at a slew of wineries, sprawling through Ballarat and the Pyrenees region. For the serious wine drinker, we recommend a trip to Eastern Peake to indulge in one of their cellar door experiences. Ranging from introductory to comprehensive and even private Barrel Room tastings, these guys know what they're doing when it comes to making delicious wine and providing an unforgettable experience. Another winery to firmly plant on your hit list is Mitchell Harris Wines, located in the heart of Ballarat. Sit back and relax in their 140-year-old former produce store while indulging in some of their cool-climate wines while snacking on some of their tasty grazing menu.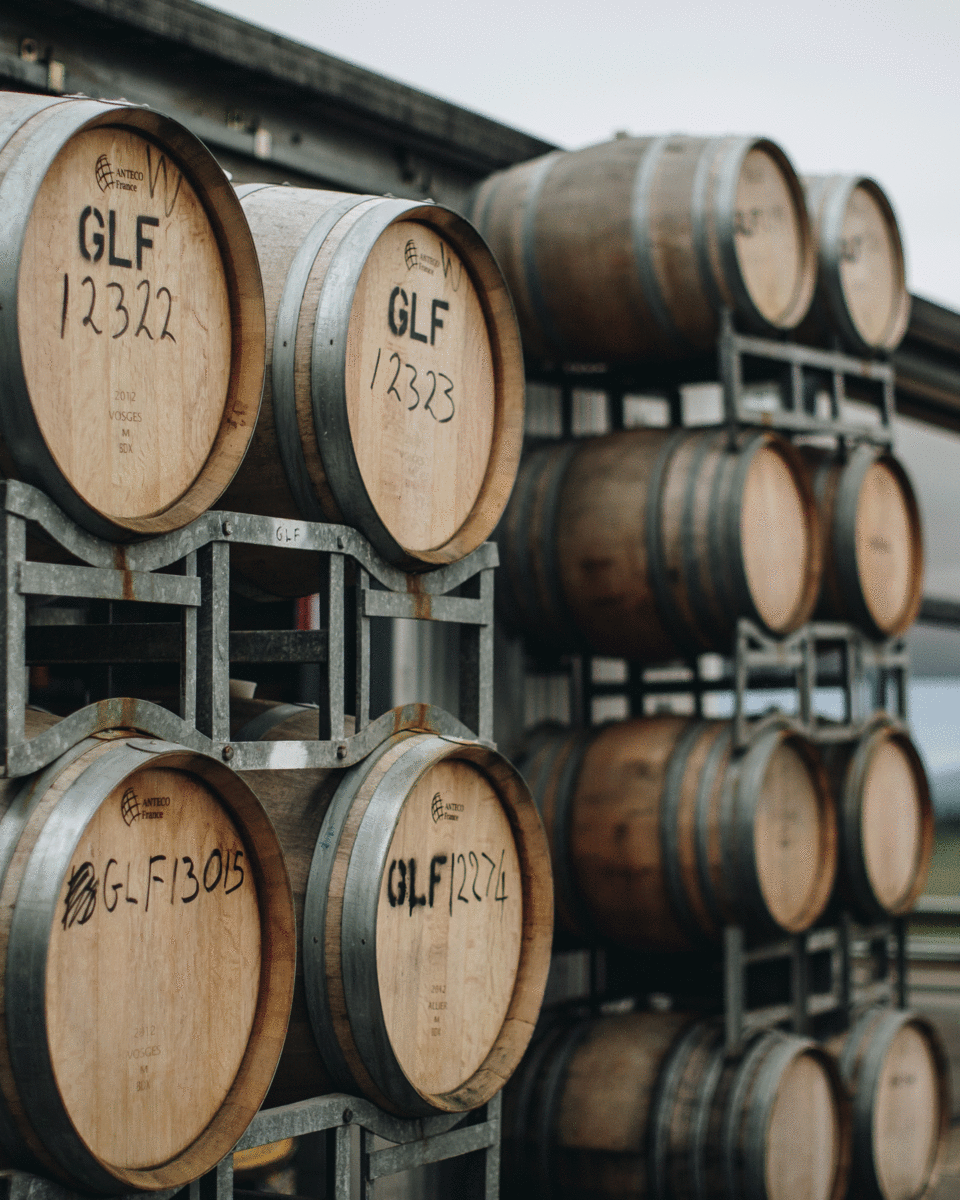 Settle In For A Feed
Perhaps one of Ballarat's biggest flexes is their abundance of mouth-watering cuisine. Here, you can have it all, with Chef Hatted restaurants, iconic pubs and atmospheric eateries at every turn. If you're after something completely unexpected, Pancho is where you'll want to unwind for dinner. With a strong focus on truly traditional South American cuisine ranging across the Latino globe, this intimate South American bar and eatery is a must-visit. Hot tip, make sure to order fish tacos. If you're after a feed that packs a punch, make sure to head to Moon and Mountain and strap yourself in for a Modern Asian feast. The atmosphere is vibrant and the food, simply delicious.
For breakfast and lunch, you can't go past the perfection that is Hydrant Food Hall. Situated in a heritage warehouse in Ballarat's CBD, this large open space oozes natural light and a relaxed vibe suited to every season (the food's pretty great too). Another epic breakfast destination is Fika Coffee Brewers. While the fit-out and menu is minimalist, it's big on vibes and deliciousness. If you're looking for something to really blow your socks off and time is on your side, try to score yourself a booking at Ballarat's 16-seater restaurant, Underbar. Created by Derek Boath, former head Chef of New York's three-Michelin starred Per Se, you just know this is going to be good.
Immerse Yourself In Culture
Once you're done eating through Ballarat, there are loads of cultural experiences to add to your itinerary. The Art Gallery of Ballarat is located in the heart of Ballarat's central heritage precinct and is Australia's oldest regional gallery. Showcasing an impressive collection of Australian paintings, sculptures, ceramics, and works on paper, whether you consider yourself an art aficionado or not, this is a must-visit. Whether you've been before or not, there's no denying that Sovereign Hill is an iconic experience not to be missed. Bringing to life the excitement of Australia's 1850s gold rush in a themed setting with experiences and learning workshops, it's no wonder it's been named Australia's best 'Major Tourist Attraction' four times.
If you love to get around live music, Ballarat boasts an electric live music scene, showcasing a wide range of artists and performers from around the world. So if you're keen to catch a gig, make sure to keep up to date with what's on. For those who like to immerse themselves in the local flora and fauna, the award-winning Ballarat Wildlife Park allows for people and animals to come together in a relaxing, friendly and educational environment. Prepare to marvel at free-roaming kangaroos and koalas, tortoises, crocodiles, Sumatran tigers and loads more.
Level Up Your Trip With Unforgettable Experiences
While Ballarat's culture, food, wine and scenic landscapes will certainly have you occupied, there are plenty more memorable experiences to be had. Sitting firmly as our favourite thing to do in Ballarat is the stunning Tuki Trout Farm and Retreat. Not only is this a romantic getaway for couples (think stone cottages, open fires, spa baths), it is also open daily for trout fishing. Here, you can catch your very own fish and have the on-site restaurant prepare it for your lunch. Now that's what you call paddock to plate.
Horror fanatics and crime podcast lovers can't miss an evening with Ballarat Eerie Tours where you'll explore the dark and paranormal side of Ballarat. Get ready for a night of uncanny occurrences and spooky tales set against the magnificent backdrop of Ballarat's Gothic-inspired architecture. If a haunted tour is a little too risque for your tastes, you can always opt to upgrade your pottery skills in a ceramics workshop or deep dive into all things honey with a beekeeping workshop hosted by Ballarat's own Backyard Beekeeping.
Keen to start planning your next local escape to Ballarat? Click here to discover more about the region or to book accommodation.
Editor's note: This article is sponsored by Visit Ballarat and proudly endorsed by Urban List. Thank you for supporting the sponsors who make Urban List possible. Click here for more information on our editorial policy.