The humble sanga has come a long, long way in the past half-decade. No longer are Melburnians limited to ham, cheese and tomato slapped between two pieces of Tip Top; instead, a cohort of the city's culinary elite are stepping out of their fine-diners and into more casual locales which specialise in one thing, the sandwich. The latest is Warkop from Barry Susanto (ex-Navi and Hellenic Republic) and Erwin Chandra, who's best known for his time with Dukes Coffee.
The pair, however, aren't bringing yet another casual Katsu number to Melbourne's sandwich scene. Rather, they're leaning on their Indonesian heritage and serving up several offerings the city hasn't seen before. Kicking off the menu alongside a coffee is Chandra's Kaya toast—a coconut butter on toasted brioche which is best described as a nod to the snacks of his youth.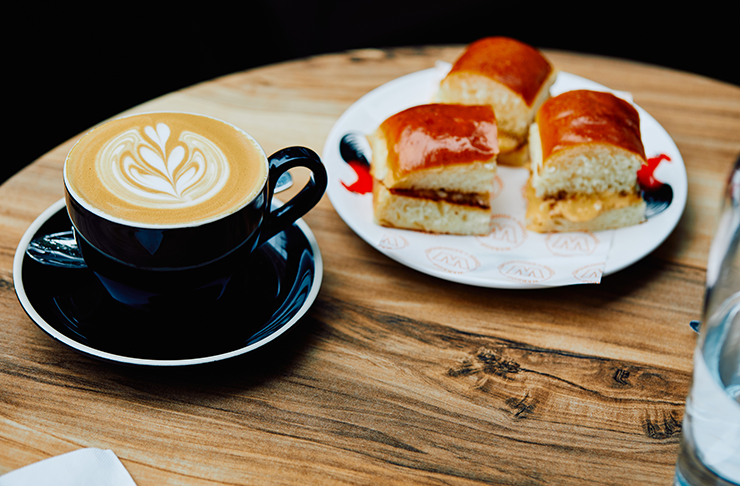 "The Kaya toast is my Mum's recipe and I grew up eating that every day. Every time Mum visits we'll have a whole bucket of it every morning," says Chandra.
More familiar Indonesian flavours can be found in the likes of the beef pastrami sandwich which is infused with a rendang sauce. Susanto also shares his culinary heritage with a chicken Taliwang sandwich, a recipe he's been making regularly since he discovered it in Lombok many years ago.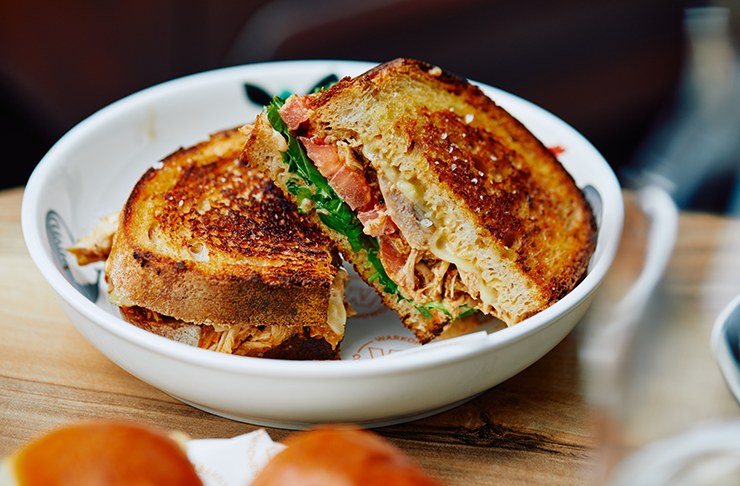 The space itself does what it needs to with a friendly, wood-clad interior that's reminiscent of the cosiness and comfortability of the sandwiches plated (or wrapped and bagged) in front of you. You see, Chandra and Susanto aren't interested in superfluous trimmings, but instead do their best to create a space that "feels like a home"—and we back that's been achieved.
"It's simple things but done right. We want to be true to ourselves as well, stick to our own cultures and stick to what we know is good, which is what we ate growing up." Chandra said.
Given the pair's calibre and history, you can of course expect quality coffee, too. Get it filter or white along with a sandwich and a chat at your new Richmond local.
Check out more movements in Melbourne's hospitality scene here.
Image credit: Annika Kafcaloudis