While bar hopping, cracking a beer or poppin' a bottle are firmly planted in our favourite pastimes, we'll admit we've become a little 'sober curious' over the years with the rise of slow and mindful drinking. A hot topic among dinner conversations, the trend is undoubtedly here to stay with fewer Australians drinking alcohol more than ever.
Gone are the days of watered-down beers and sickly faux wines; the alcohol-free shelves are burgeoning, looking and tasting far better. From spirits and beers to bubbles and wine, alcohol-free bevvy brands are now just as tasty as the alternative—if not more.
If you're a little sober curious, like us, and love a pop-up drinking experience (with free drinks), the experts at Dan Murphy's are here to help you scratch that itch, leading the charge with the launch of their pop-up bar in Hampton, dubbed Zero % by Dan Murphy's. Serving up quality cocktails crafted by serious mixologists, the three-month pop-up is a drinking destination with a solid lineup of cocktails to tantalise your tastebuds. Home of the best tasting non-alcoholic drinks, you can order up a range of zero%* cocktails while kicking back and catching up with your mates.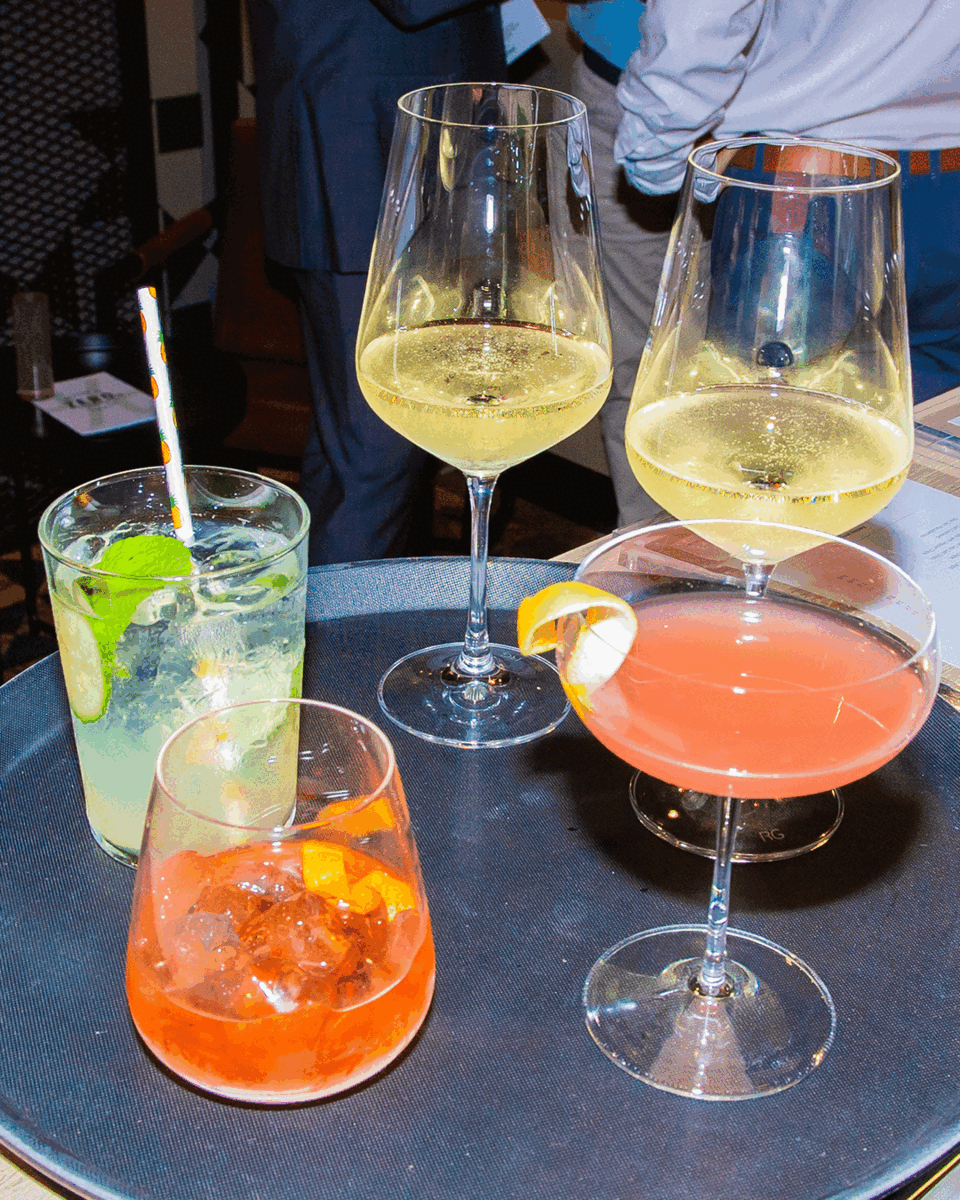 Expect a laid-back, intimate modern lounge with a variety of delicious cocktails including a 'Nah Groni' mixed with Lyre's Italian Orange, Aperitif Rosso and Banks Botanical; a cucumber mojito made with Seadrift Classic; a Pin Royal made with Hellfire Bluff, pineapple syrup, celery juice and garnished with a crunchy celery sprig and a 'Nonchalant' stirred with Clovendoe Sprout, pink grapefruit juice, honey water and NON 1—plus, a broad range of non-alcoholic ready-to-drink favourites like Heaps Normal, Better Beer and Gordon's Gin. Oh, and there's also a small take-home bottle shop at the back, so if you vibed anything in particular, you can buy a bottle to whip it up yourself at home.
So, if you're keen to "get on the beers" but off the booze wagon or enjoy a new drop while wearing the designated driver badge then Zero %* by Dan Murphy's is the new pop-up to hit up this autumn with your crew.
The Details
What: Zero %* By Dan Murphy's
When: Now until 30 June
Where: 470 Hampton St, Hampton VIC 3188
Cost: Free
Be sure to spend a few moments perusing Dan Murphy's vast Zero %* aisle next time you need to grab a few takeaways—you never know, your next favourite bevvie might just be alcohol-free. Check out the Zero%* online range here.
Editor's note: this article was produced in partnership with Dan Murphy's Thank you for supporting the partners who make Urban List possible. To read our editorial policy, click here.
*Contains no more than 0.5% ALC/VOL
Choose to drink wise.