Auterra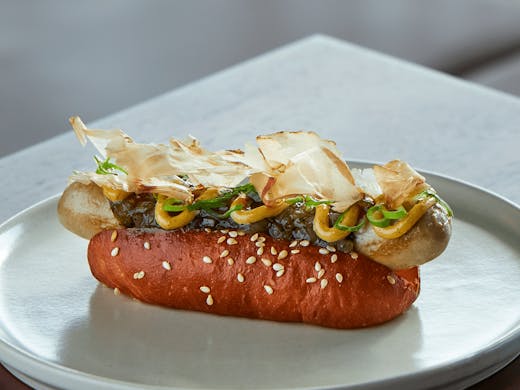 Armadale has welcomed its classy new wine bar, Auterra to its beloved High Street shopping promenade. Led by the genius behind Amaru and ex Vue De Monde chef, Clinton Mclver, Auterra showcases a steady collection of fine wines. Focused on creating a neighbourhood space that people can relax and wind down in, Auterra has created a feel-good venue that serves primo food and wine.
With an extensive wine range including over 40-different sparklings, the team pays attention to serving wines from boutique Victorian producers and lesser-known international suppliers. While wine is their specialty, they aren't limited to that. Their selection of beers, cocktails and spirits are only the finest standard. "Auterra is a place where people can gather to enjoy the simple things in life – good wine, food and good company," says McIver.
Featuring rustic copper finishes and a white-washed brick wall, the space is the ideal balance of warmth and vibe. The careful consideration to the interior doesn't stop there— alongside drinks, Auterra has a curated menu of snacks, including a belter of a hot dog with Boudin Blanc (French-style pork sausage) and Japanese pickles.
The new local is a great spot to hang and sample some of the finest drops around.
Image credit: supplied
---