Robata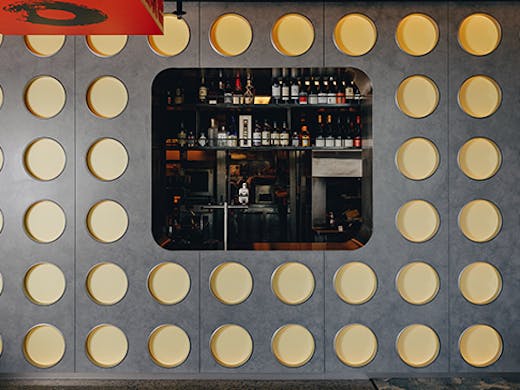 The Verdict
Down on the bottom of Exhibition Street, a stone's throw from the start of Federation Square is Robata. Taking up residence in the former lodgings of Gazi, this new Japanese-inspired diner comes from the team behind long-running CBD restaurants San Telmo, Asado, and Pastuso, and has just opened its doors last Friday.
The name Robata has been derived from the Japanese word for fireside cooking, 'Robatayaki', and that's precisely what you'll find with a heavy focus on the grill elements and charcoal-flame cooking. No stranger to cooking over flames, Robata's kitchen is led by Stephen Clark, former head of San Telmo, which specialises in Argentinian-style steak and charcoal-grilling.
Stephen's passion for Japanese cuisine has been spurred on through his experiences eating his way through the country, "I've always loved Japanese cuisine. It's simplicity, variety and focus on freshness", said Clark. His team in the kitchen come from an impressive range of Melbourne establishments including sous-chef, Yosuke Furukawa, formerly of NOBU, Umji Hwang from Rockpool, and Chris Smith a fellow journeyman of San Telmo.
The menu includes grill-focused signature dishes like their Yakitori and Kushiyaki skewers which are perfectly kissed across the flames but also features clever interpretations of Japanese staples such as pork belly with Yuzu Kosho—Katsu, Sashimi, and Kaisen Don. Alongside the food menu, the bar features a refined list of quality whiskies and sakes straight from the island nation, including Dassai 39 and Nikka Whiskey.
With a thoughtful new design, the space has been transformed to reflect Robata's classic yet modern identity with a minimalist fit-out. A concrete wall interior is contrasted with clever aesthetics such as Tokyo-style street signs and neon lights giving a very lively Japanese city atmosphere.
Image credit: supplied
---