Saul's Diner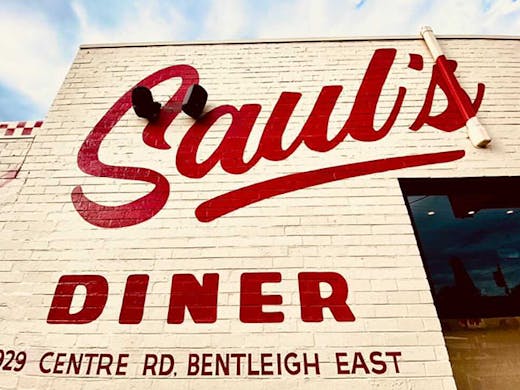 The Verdict
The Saul's family continues to grow, after the opening of their Hawthorn operation owners Leor Haimes and Elliot Koren have turned their hands to their cafe Time & Place, re-branding the former brunch spot into a dedicated Saul's sandwich space.

The newly opened Saul's Diner which sits on Centre Road in Bentleigh East has scored a fresh lick of paint and entirely new interior, all in the now-classic Saul's aesthetic. It is a larger space than its Carnegie and Hawthorn counterparts but offers the same tasty and thoughtful deli sandwiches.

The fresh-look diner has a 30 seat capacity allowing you to soak up the scenes and spend a little bit more time with your sanga.

While the menu is very similar to other stores Saul's Diner has additional seated treats like chicken tendons, hot chips, and a spanking potato salad. The sandwich is still the star here with the signature Saul's options including their eggplant parm, Porchetta roll, and meatball sub all on offer.

As well as the hefty menu items there's coffee from Clark Street Coffee and the daily-baked custard puffs for something sweet.
Image credit: Jarrod Barnes
---