As much as we don't want to admit it, First Dates New Zealand has quickly become our favourite television show. There's something about watching other people fumble their way through a blind date that is oh-so entertaining (does this make us cruel?!). Here's what we—and most likely you—were thinking as we judged from the comfort of our couch this week.
1. Another week of trash quality telly.
2. Yeow! Travis is going straight for the hard stuff with his Jameson on the rocks.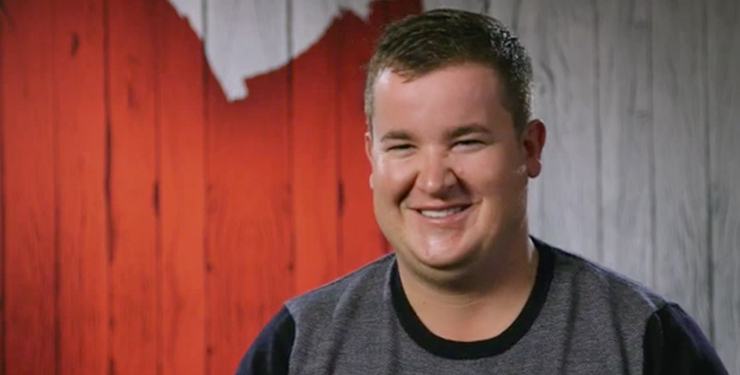 3. Travis is like a friendly teddy bear!
4. Rachel was in a 14-year relationship? That's a decent innings.
5. She's so fun!
6. Ooh Rachel's after a fun guy who likes a laugh. You might be in luck, girlfriend!
7. She's also on the Jameson! These two could be a perfect match.
8. Narrator: "Kara is hungry for love and is hoping to get her tummy tickled tonight." Ummm?
9. Eek! Luke dances like my dad.
10. Travis has been My Kitchen Rules? What a reality telly hussy.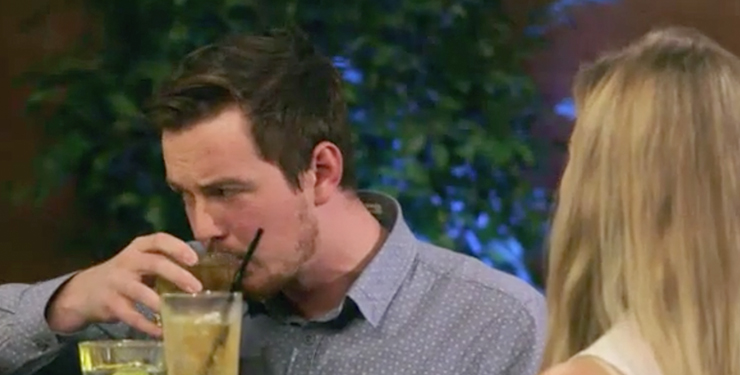 11. Is Luke triple parked?
12. Woah, Kara ran a half marathon in one hour and 47 mins. Goals.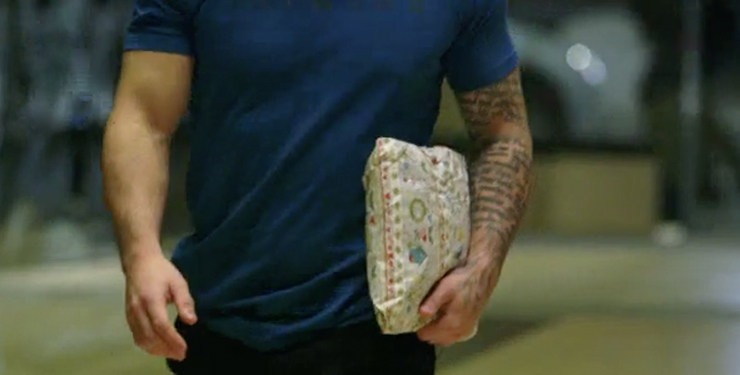 13. Simon's got a big package. Hehe.
14. Is he wearing activewear?
15. "For me personally a woman would need to make my bed…and make me breakfast, please." Make your own bed and breakfast, mate.
16. He's on the long island ice tea? I take back what I said about the Jameson being hardcore.
17. Carey, you look stunning.
18. Simon: "You're going to need a long island for this, man." Carey: "I am not going to have a long island." You tell him!
19. Kara: "What does it mean by artisan? What does artisan mean?" Luke: "It's just, ah, a type of way they cook it." Are you two serious?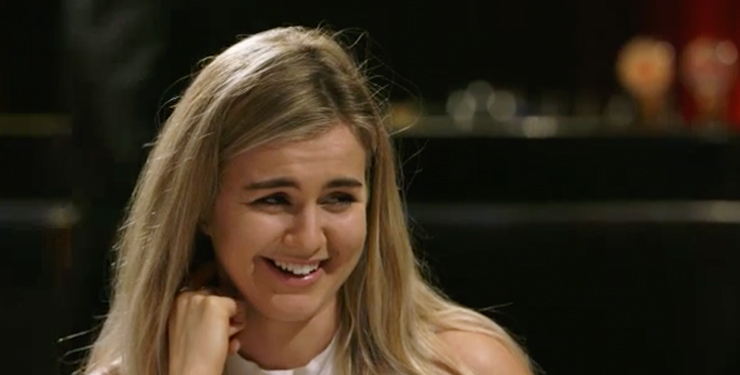 20. Kara's facials perfectly sum up my opinions on Luke's humour.
21. Simon: "I keep looking at your boobs." Show some respect, dude.
22. Simon: "Do you have sex on the first date?" Like I said, show some respect!
23. What's this guff about linguistics, electrical impulses sound waves?
24. Scott is also like a friendly teddy bear!
25. …And his accent is equally adorable.
26. Scott: "Y'know, a shag's a shag. It's great, right? It lasts seven minutes—eight if you're with me—but a sense of humour, I think, carries an awful lot of conversation." Lewl.
27. Mike is ALSO like a friendly (bearded) teddy bear!
28. He just faked a heart attack in a bid to be "resuscitated"? What's this dude on?
29. Simon's perfect date involves being "closer to bed"? You're such a sleaze!
30 …But they appear to have chemistry.
31. Scott: Did you ask for George Clooney but with glasses?" Michael: "I didn't but they obviously read my mind." Nawh! You two are too funny.
32. I like their style ordering one of everything. Get in there, lads.
33. Rachel and Travis are having ALL the giggles.
34. Although Rachel's body language suggests it's going to be a no from her…
35. …And Travis is in the "Travis zone".
36. If you ever get mugged, do the haka. That's some good advice, Luke.
37. Simon: "You're quite a young mother, though." That's damn judgey of you, Simon.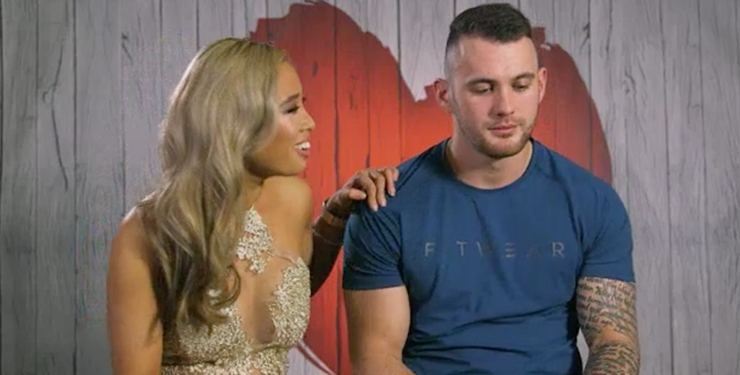 38. Good work saying no, Carey. Despite Simon being a jerk, you both seem to have enjoyed yourselves.
39. Awh! We have our first kiss! Scott + Mike 4eva.
40. I wonder what was in Simon's package…
Want more?
Image credit: TVNZ
SaveSave