Melbourne is a city like no other, the perfect balance of fast-paced bustle and artsy hidden gems with an out-of-this-world food scene and beautiful history all conspire to make this city one of the greats of the Southern Hem. Close enough to pop over for a weekend trip, the city is full of century-old buildings that have been transformed into modern art galleries, innovative eateries serving up aesthetic and wholesome food and of course world-class shopping to break the bank but transform your wardrobe.
You could spend endless days exploring Melbourne, but if you only have the weekend then we have you covered. Here is your guide to 48 hours in the incredible city of Melbourne.
Friday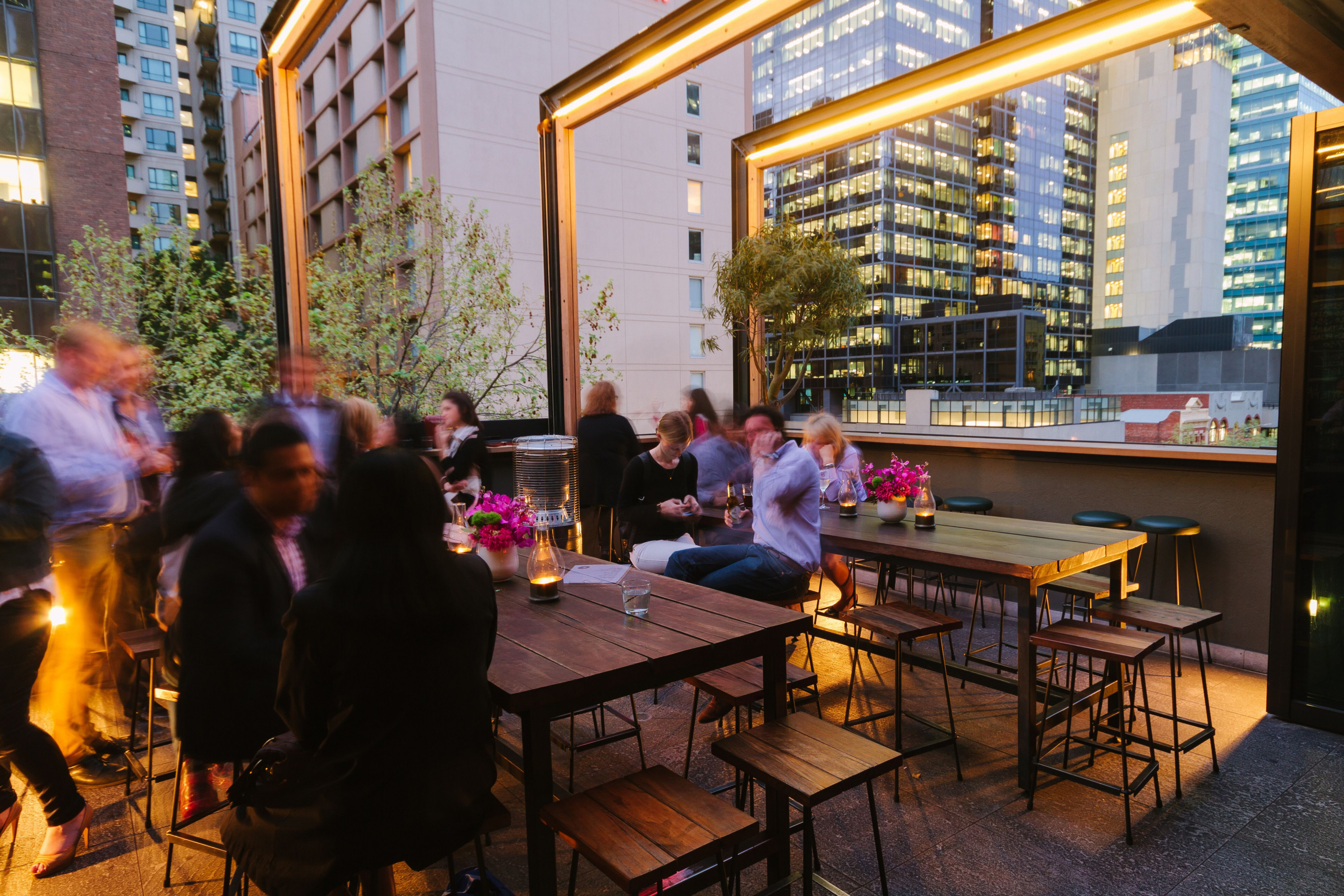 5pm: Once you've checked into your hotel, venture out onto the streets for your first taste of Melbourne's incredible culinary world. Right in the heart of the city you'll find Bomba, a Spanish Tapa's style restaurant—head up the elevator to find the sheltered and cosy rooftop, decked out with greenery and high tables where you can enjoy a quirky cocktail from the menu. When you're ready to eat, the knowledgable staff will help you choose from extensive options of fresh and punchy dishes. We recommend going all out and ordering the paella, it will blow you away.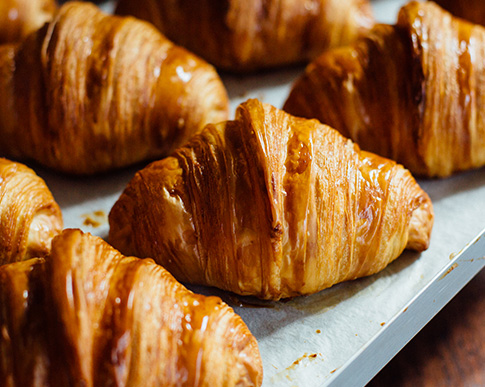 Saturday
9am: Let's be honest, you're in Melbourne for an indulgent weekend so we may as well kick things off with a delicious start to your Saturday morning. Coffee and croissants are hard to beat, and there's only one spot to go to get the absolute best. Lune Croissantaire isn't hard to find, just look for the queue of patrons down the street waiting for their turn to get through the doors. To put it simply, these croissants are hands-down life changing. Created by an engineer turned baker, owner Kate Reid is meticulous about the croissant process and has spent years tweaking her techniques and recipes to get it right. Since it is their speciality, the classic croissant is a must try. If you are more of a savoury fan opt for the Ham & Gruyere—a croissant baked fresh with a filling of shaved ham, Swiss Gruyere and seeded mustard. For ultimate decadence, there are lemon curd cruffins, black forest cake croissants and seasonal fruit Danishes ready to be devoured.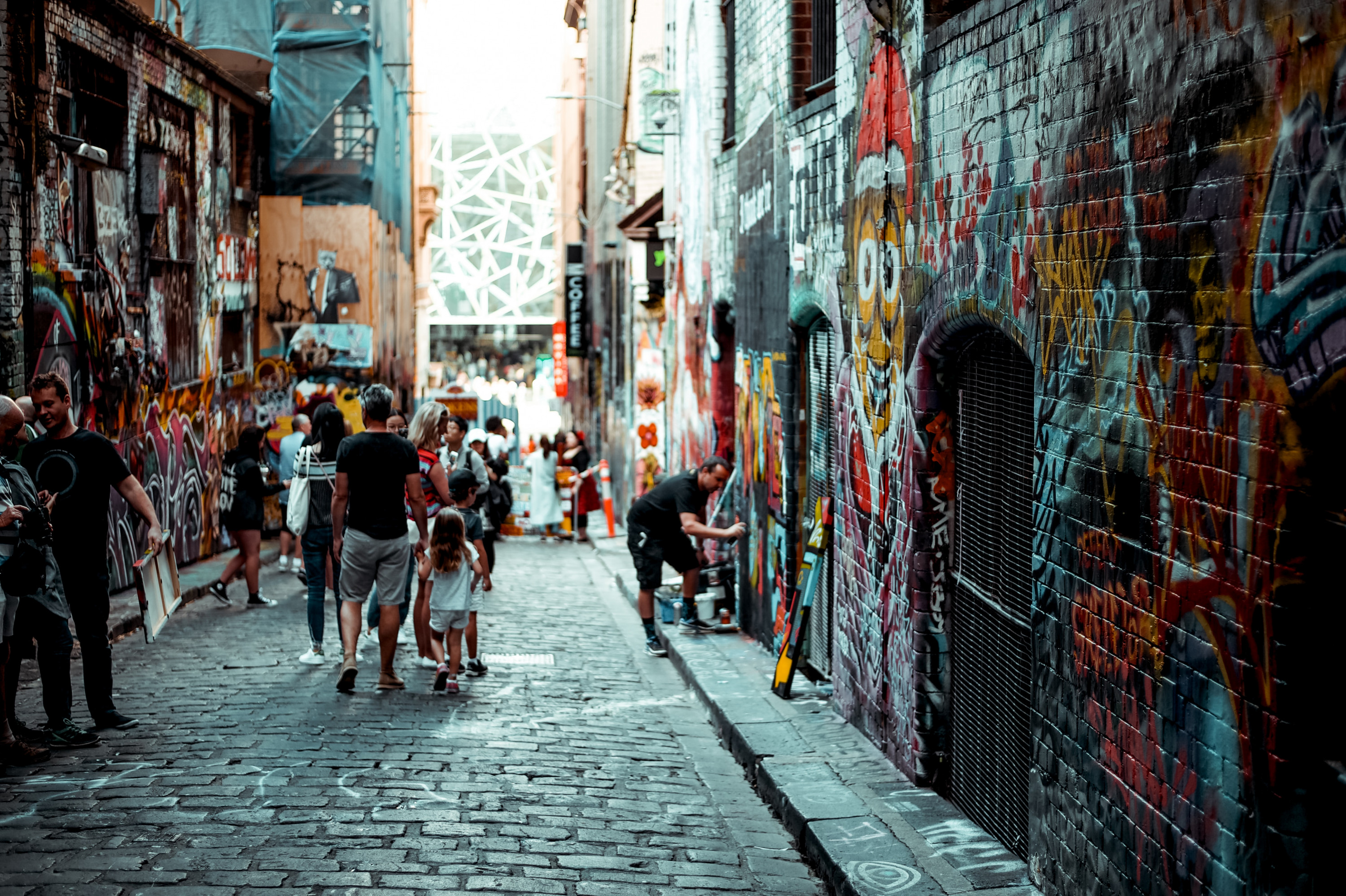 11am: Now that you're fuelled up on caffeine, sugar and buttery goodness it's time to hit the streets. The laneways of Melbourne are a unique and quirky feature of the city that make for a fun few hours of discovery as well as livening up your gram. By far most popular is Hosier Lane, a bluestone pathed and exquisitely decorated lane that is colourful and full of art in all sorts of forms. Hook around the corner to Rutledge Lane to find a smaller but possibly even crazier display of mostly graffiti art that climbs the walls, covers the rubbish bins and has a somewhat organised chaos to it. ACDC Lane is another decorated but this time rock'n'roll inspired spot dedicated to celebrating all things raucous and rebellious, and turning the corner onto Duckboard Place you will find even more of the magic.
1pm: Head down Flinders Lane until you stumble upon Brunetti, today's lunch spot. You'll know it when you see it—beautifully fitted out with gleaming marble tables, wooden stools, dried florals and lots of light. The large eatery is an Italian inspired café that started with pastry and cakes and now serves up incredible meals throughout the day. We can't go past the wood fired pizza, the menu dons traditional flavour combinations that are simple, but absolute perfection. You won't go wrong with the Prosciutto with San Marzano tomatoes, D.O.P buffalo mozzarella, prosciutto crudo di Parma, rocket, cherry tomatoes and shaved parmesan—cooked for only a few minutes and perfectly smoky and crispy from the wood fire. Be sure to stop by the sweets cabinet on your way out which is unbelievably long and packed full of creations that look too beautiful to be edible. We won't judge you for getting a cheeky dark chocolate profiterole tower to takeaway.
2.30pm: Now that you are fuelled up on carbs and sugar, it's time to hit the shops. Melbourne is a mecca of high end, vintage and boutique shops that are worth spending a few hours perusing. The Bourke Street mall is where you will find David Jones and Myer in centre stage, surrounded by other shops—everything from the more affordable Zara to the glitzy Tiffany and Co. Be sure to wander down all of the arcades and alleys, that's where you will find all of the quirky and very best shops.
5.30pm: You must be hungry by now and if not, well it's time to eat anyway because that's what we are really here to do right? Head down Oliver Lane where you will find the neon red sign reading Lucy Liu. The buzzy, Asian restaurant serves up unbelievebly good eats with an eclectic atmosphere to match. The open kitchen gives you a view of the talented chefs whipping up beautiful dishes with punchy flavours and unique combinations. The menu is designed to share which we are all about—all the more dishes to try. Our favourites are the salt and pepper chicken ribs with lemon and kewpie mayo, the peking duck dumplings with Lucy's hoi sin sauce and the wok fried calamari with Thai basil, red nam jim and peanuts. The cocktail list is just as impressive, so be sure to treat yourself to something delicious.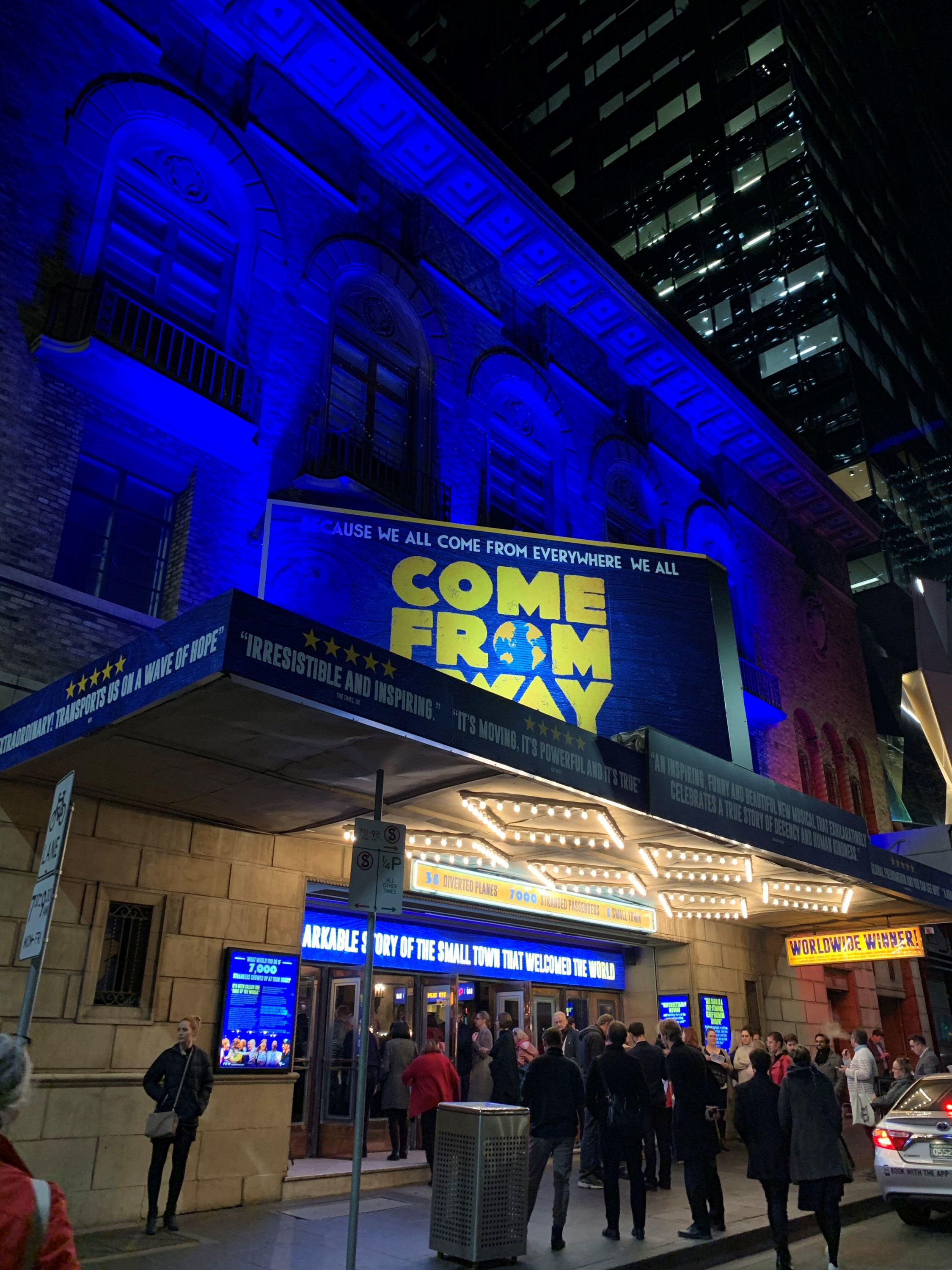 7pm: Theatre buffs will know what we mean when we tell you that Come from Away is a must-see when visiting Melbourne. The Broadway musical tells the incredible true-life story of how a small town in Newfoundland welcomed the world in the face of tragedy. Immediately following the horror of 9/11, the US air space completely shut down and 4000 planes flying into the country were redirected—including 38 that had to land in the quiet town of Gander. 6700 scared and confused passengers from all over the world arrived and trust us when we say that the Gander locals will restore your faith in humanity and touch your hearts with the kindness they extended to the stranded passengers. Prepare to laugh at the somewhat ridiculous Newfoundlander ways and be touched by the real-life miracles in a time of such terror—this is a show that will move even the most cynical audience member.
Sunday
9am: Head down to Degraves Street to fuel up for your last day. The bustling laneway is a foodie's dream and the ideal spot to snag a good brekkie. The Parisian style set-up means lined up cafes with seating out in the middle of the laneway, the ultimate people watching paradise. Browse the menus outside the doors and take your pick, Degraves Espresso Bar serves up a bangin' bowl of porridge with all of the trimmings or check out The Quarter for some unreal French toast or a classic big breakfast.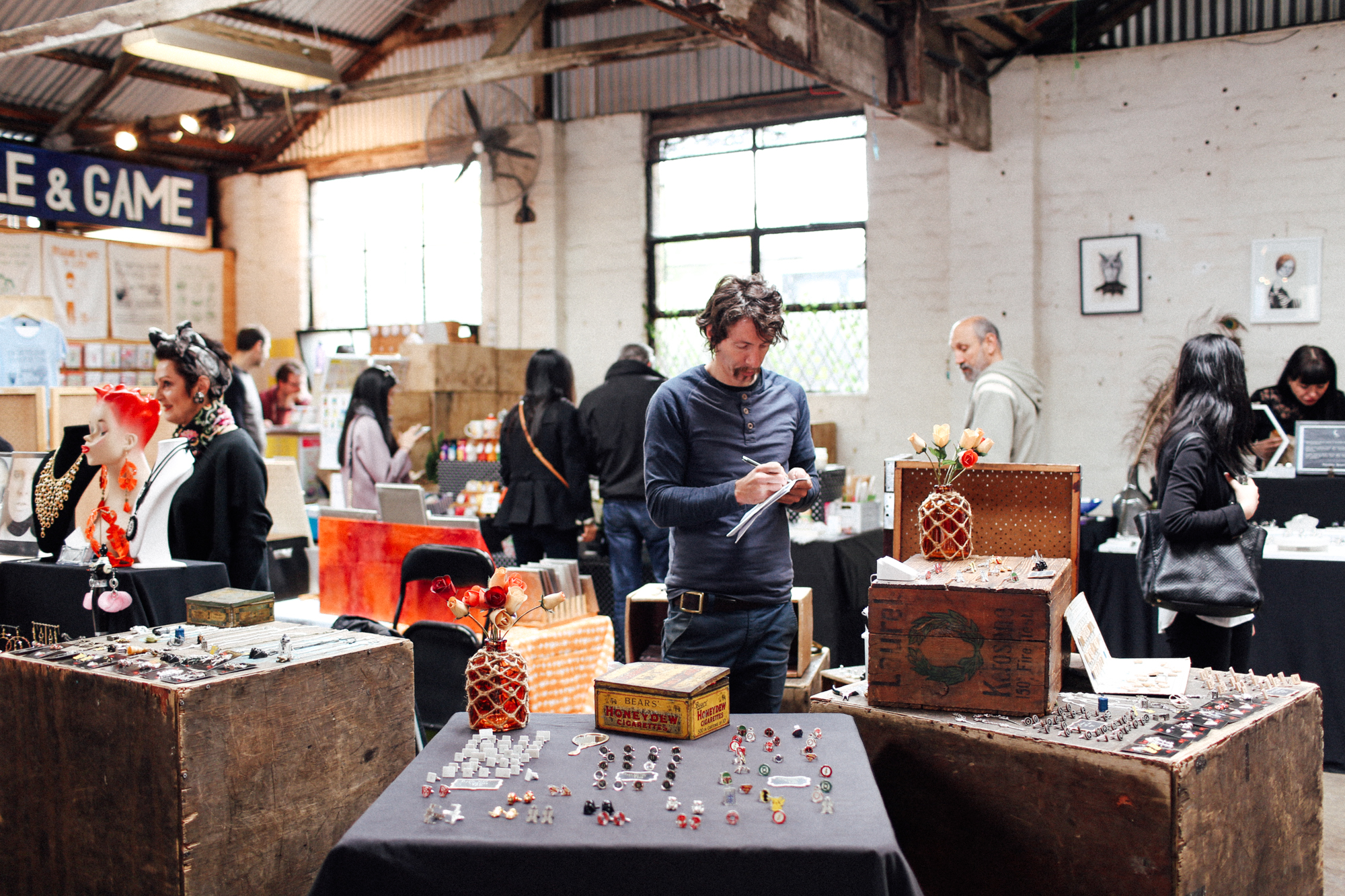 11am: Fitzroy is a favourite suburb in Melbourne due to the quirky, slightly alternative and all round 'cute' vibe it's rocking. An easy tram round from the central city (catch the 96 from Bourke Street) hop off at stop 16 and you'll find yourself at your first destination—the Rose Street Market. Full of niche stalls and beautiful handmade products, enjoy perusing the talented crafts and find a few special treasures among them. With more than 120 stalls there is an array of gems such as leather wallets, unique mugs and pottery, dainty jewellery, incredible art work, homewares and so much more.
1pm: Fitzroy is full of scrumptious spots to eat and especially good for any plant-based peeps as the vegan options are through the roof. For a cheap and cheerful option, head to Naked For Satan where you will find killer views and unreal drink and food specials. The roof top bar and eatery is decked out with colourful chairs and red brick features, the whole set up just screams Fitzroy. The fried cheese and walnut croquettes are out of this world, and the popcorn chicken is a sure win.
2.30: Make your way back to the city and to your hotel to pack up your bags and squeeze all of your new treasures in (good luck zipping up). Sadly it is time to head to the airport but the short flight home is nothing to dread and let's be honest—we all know you'll be back very soon.
Need more travel inspo? Here are the best things to do in London