Let us hear you say love. Whether it's your first or your 100th date, a little thought goes a long way especially amidst the pandemonium we find ourselves in today.
After months spent in lockdown eating dinner in front of Netflix, dinner and a movie is more likely to spark PTSD than romance. Luckily, there are plenty of awesome alternative date ideas in Auckland to woo your SO(s) with.
Here are 16 date ideas in Auckland that aren't dinner and a movie.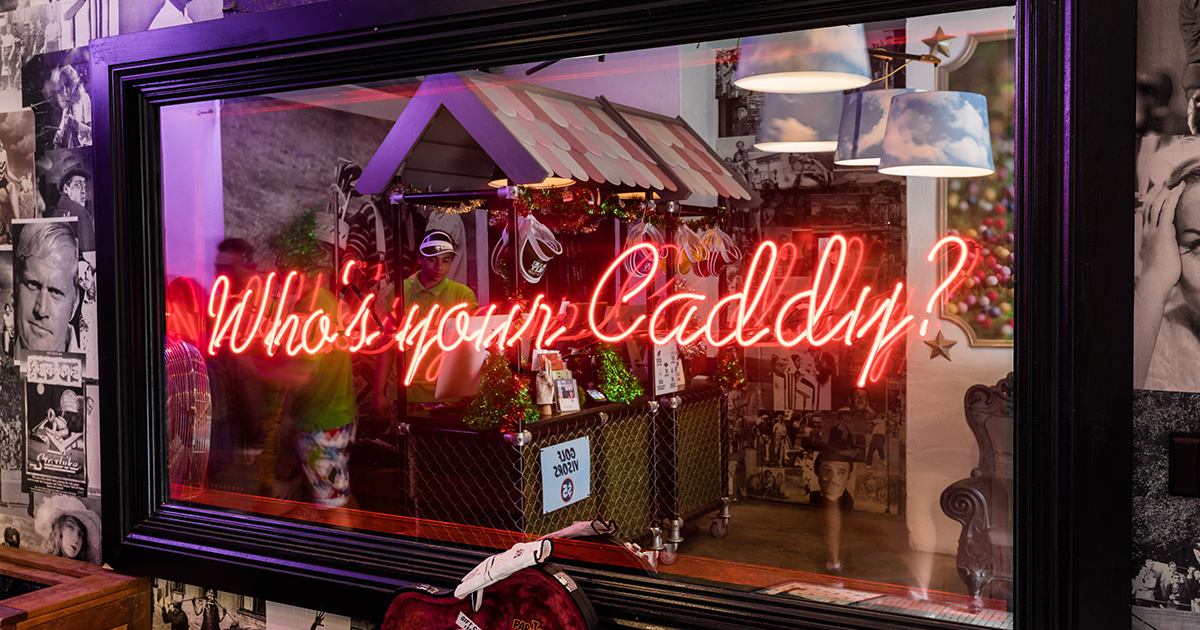 Putt For Love
Viaduct
Nothing is quite as sexy as a loved one attempting to hit a tiny neon ball with a club. Holey Moley is a multi-sensory mini-golf labyrinth come playground where you can putt to your heart's delight, serenade your love with karaoke, and whisper sweet nothings to each other as you sip on Smirnoff Sugar Caddies. Who knows, if your swing is snazzy enough, you might just end up scoring more than a hole-in-one…
Sissy That Walk
Karangahape Road
Dazzle your special someone with a night of drag realness at Caluzzi, Auckland's legendary drag queen cabaret show. Owned by drag royalty Anita Wiglet and Kita Mean (winner of RuPaul's Drag Race Down Under) you'll be served hilarity, fabulous costumes and a delicious dinner, and after that? Sashay up the road to Family Bar and party on.
Take Your Love To New Heights
The Sky Tower
If seeing your SO(s) makes your heart soar, Yoga in the Sky could be the perfect date night (or rather, date day) for celebrating your love. 186 metres up in the air you can roll out of savasana feeling virtuous, then refuel with one of Tāmaki Makaurau's best brunches. BYO drink bottle and a whole lot of "I'm 186 metres up in the air with a stunning 360° view of the sunrise but it's you who's taking my breath away." (You're welcome.)
Puzzle Over Some…Uh… Puzzles
Symonds Street
Love conquers all but can your love survive losing a game of Monopoly? Find out (or don't) at Cakes n Ladders' enviable gaming library. With games for one player and beyond this place is the perfect date night for solos (because if you can't love yourself how in the hell you gonna love somebody else?), couples, double-dates and polyamorous relationships alike.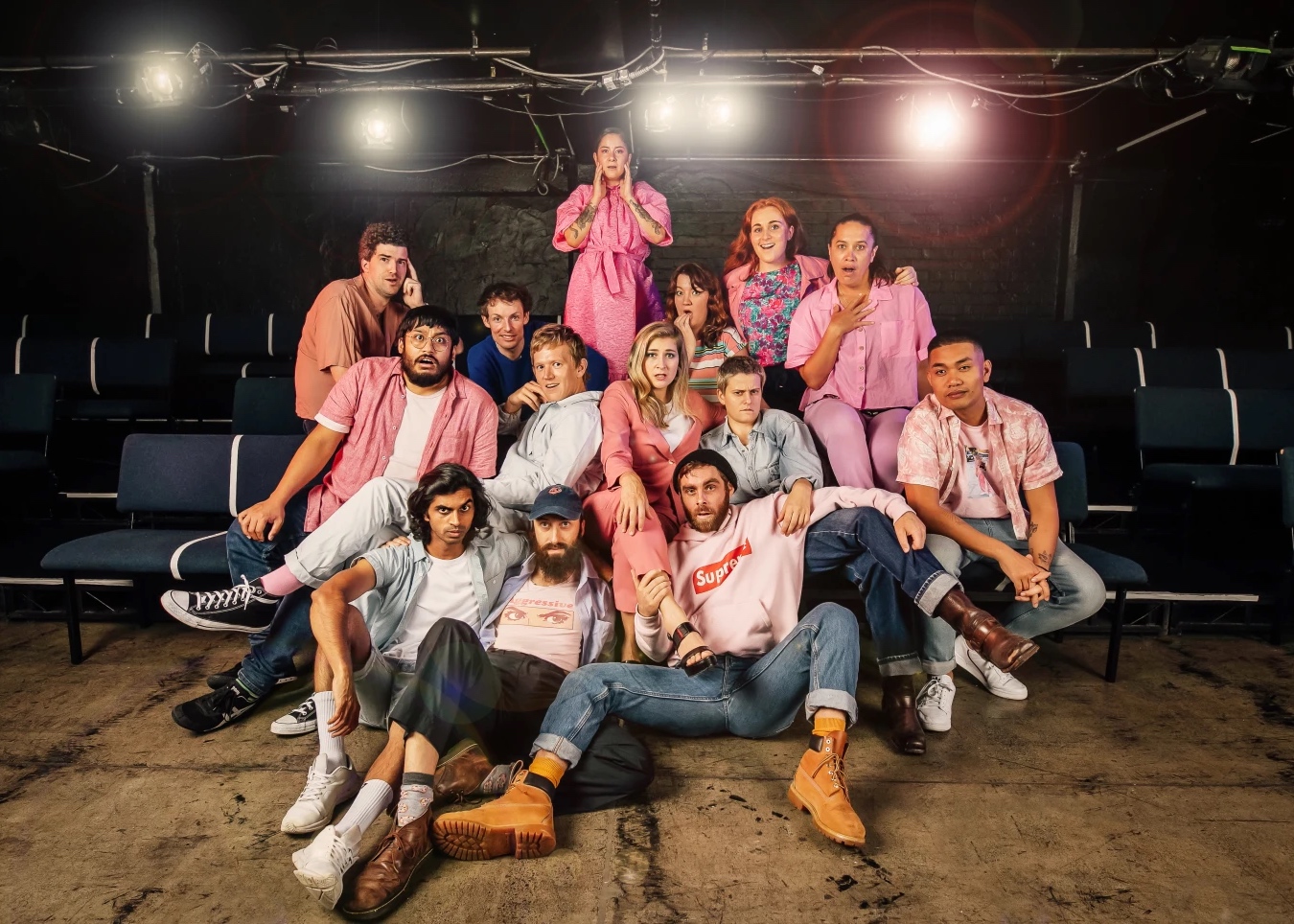 Snort Until You Cry
Lower Greys Avenue
It's not what you're thinking. Snort is Basement Theatre's signature late-night improv show and it's side-splittingly good, not to mention impressive. The rotating cast—including the likes of Chris Parker, Alice Sneddon, Tom Sainsbury, Guy Montgomery, Laura Daniel, Rose Matafeo, Tom Clarke, Hamish Parkinson, Nic Sampson and more—is sure to have you howling. After all, if you haven't laughed together until one of you wet yourself, is it really love? (Available in orange and green light settings only.)
Spice It Up
Newton Road
Every Sunday night, Viva Dance Studio hosts a Sunday Social from 8-11 pm. Try your hand (or should we say feet?) at salsa, bachata, zouk and kizomba and get those hips moving. If you're a little unsure about taking to the floor, why not sign up for a beginners class together? Cute.
Enter A World That Knows No Limits
Queen Street
Take a break from getting lost in bae's eyes and instead get lost in a world of bright lights and mirror a-maze-ment. Odyssey Sensory Maze is the perfect escapist date and the lights lend themselves to intriguingly arty photos so you can proclaim your love all over the 'Gram (if you're into that).
Bliss Out
Various
All this working from home with unergonomic setups might have you both resembling human pretzels (and not in the fun way) so an ultimate pamper package isn't just a swoon-worthy thought—it's practically a health and safety requirement. Fortunately, Auckland is blessed with options when it comes to places delivering an earth-shatteringly good massage.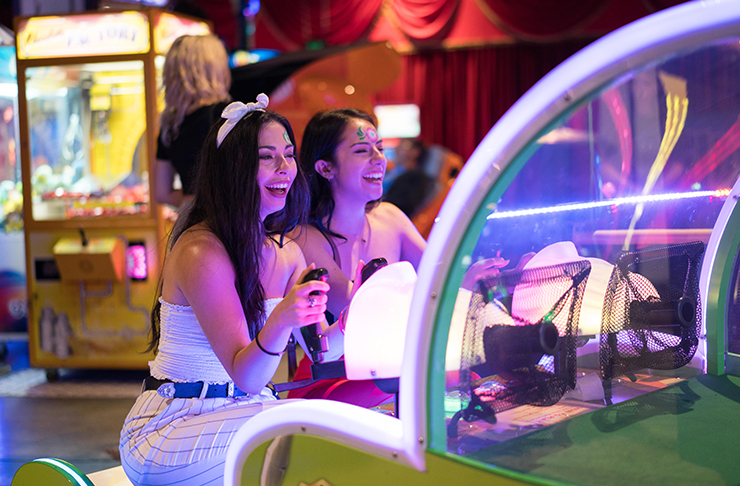 Run Away To The Circus
Westfield Newmarket
If there was a magical potion for the perfect date night it'd likely involve bumper cars, a dance machine, fortune telling and a circus-themed bar. Luckily, Archie Brothers Cirque Electriq has all of the above and more. This has got to be one of the most fun date nights in Auckland.
Get Handy
Newton Road
Obviously, we're talking about doing a bit of woodworking together… what were you thinking? You'll be living #relationshipgoals when you proudly show off the loveseat (or table, or birdbox) you handcrafted. Hackland is a maker space with everything from 3D printers and robot arms to laser cutters and sewing machines. They're open to the public every Thursday so you can go along and suss out what you'll need to make whatever your hearts desire.
Save The Cheerleader, Save The World
Various
Think you're the ultimate duo, thrupple or polyamory unit? You may have found your way into each other's hearts, but can you find your way out of the room? Put your communication and code-cracking skills to the test at an Escape Room. Here's our pick of the best escape rooms in Auckland, and many of them do online rooms if you're not quite ready to reintegrate into the world just yet.
Bring Out Your Inner Beast
Morningside
If this is your first ever date, consider booking yourselves into a BodyFX workshop beforehand and let the pros transform you with elaborate makeup and prosthetics so you can live out your own episode of Netflix' Sexy Beasts. Alternatively, you might like to book a workshop together to learn face painting, special FX, body art, airbrush, sculpting or makeup—not only will it be a fun, super unique date, you'll be a total power couple at your next dress-up party.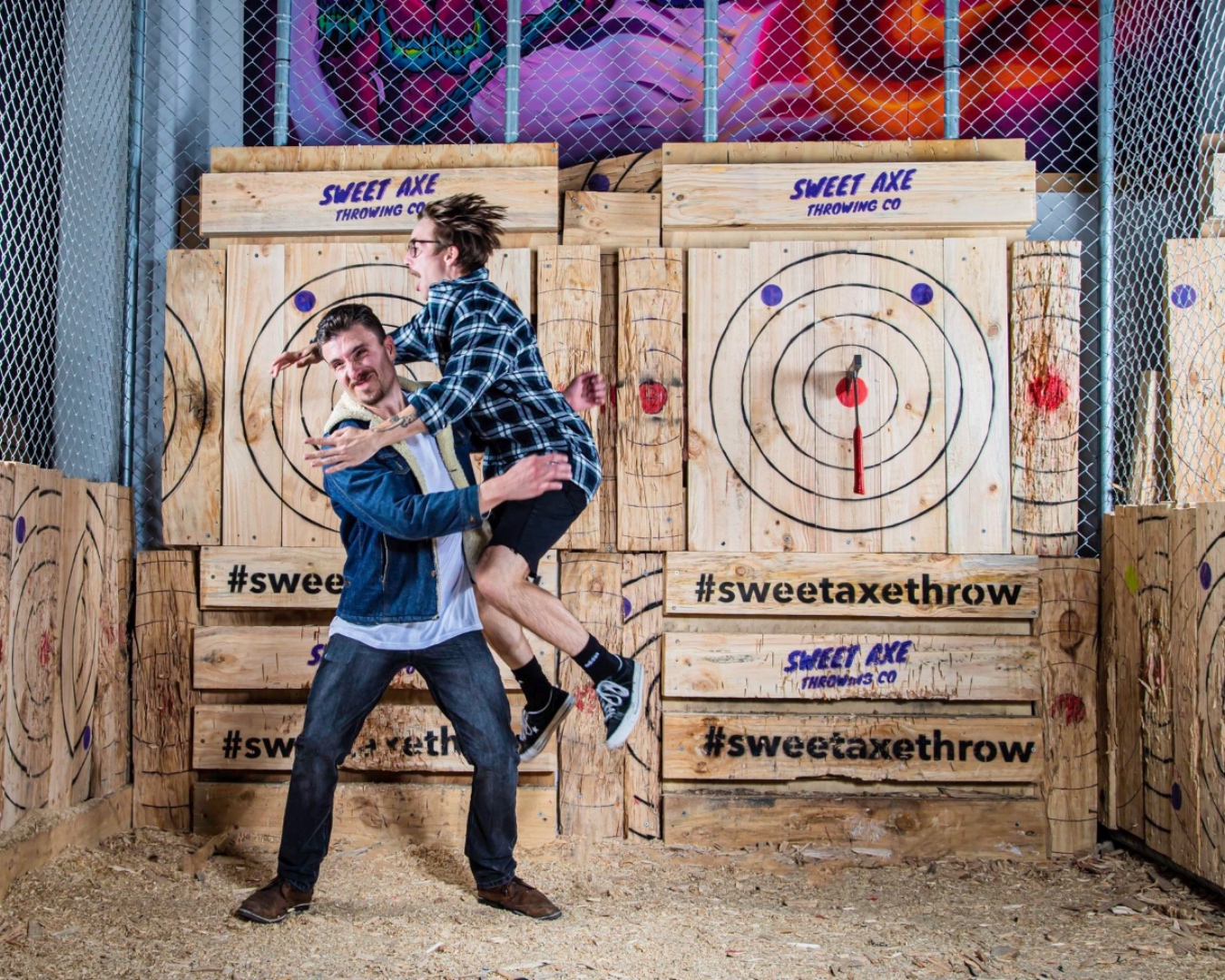 Live That Lumberjack (or Lumberjane) Fantasy
Nelson Street
Take your sweetheart to Sweet Axe for a seriously good time. Whether you're a seasoned thrower or new to hucking an axe, you'll be totally looked after by the skilled axe-perts. Before you know it you'll be signing up for the league, coming up with a punny doubles name, and planning cute matching outfits.
Indulge In Oral Pleasures
Various
And by that we most certainly mean tequila. Mexico's tequila tasting boards feature a shot of Blanco, Reposado and Anejo tequila so you and your beau(x) get to experience an array of subtle flavours, which you know will be fantastic with tacos. They also do a Mezcal tasting board for the adventurous.
Fling Some Paint
Various
For a creative date night, Auckland's favourite wine and paint party, Paintvine, is sure to please. These fun-loving events pop up in some of Tamaki Makaurau's best parks and bars—we particularly love the 'painting after dark' glow in the dark paint party—and are totally judgement-free with no artistic experience necessary. The best bit? At the end of the night, you'll come away with either a gorgeous or hilarious painting to keep forever (or dramatically burn if your relationship hits the fan).
Have a Heart-Stoppingly Good Time
Karaka
Speaking of love taking your breath away, so can a haunted house full of terror so it just makes sense to combine the two with a date night at Spookers. Let's be honest—a surprise date to an adrenaline-pumping, self-acclaimed 'Hell on Earth' is 100% the most romantic thing you could do for someone you love. Show you care by creating a bespoke evening choosing from the Haunted House, The Woods, Disturbia and The Fog, or sign your squeeze up for all four.
When Stars Align
Royal Oak
It doesn't get more romantic than a night sky studded with stars so if you really want to woo, gather your love's favourite snacks (or a bougee meal pack from Meez), whisk them away to one of these awesome stargazing spots and treat them to a moonlit picnic. Want to impress with your knowledge of the night sky? Head along to 'Our Night Sky' at the Stardome first, to get in the know.
Keen to up the ante with a multi-night date experience? Whisk your loved one(s) away to one of these romantic getaways around Auckland.
Image credit: Kirsten Winegeart, Basement Theatre, Archie Brothers Cirque Electriq, Sweet Axe Throwing.