If you're the person who somehow ends up the nominated event planner for your group, we feel you. Half the battle is coordinating your friends to actually be in the same place at the same time. And then, once you've sent the Facebook invite, there's still the remaining to-do list: transport, outfits, music, gifts, entertainment, food, decorations and clean up. It goes on. And on. And on.
Now don't worry fearless party leaders, because help is at hand and it comes in the form of private dining rooms. With the silly season fast approaching, these Federal Street gems are the secret to nailing upcoming events, birthdays and Christmas gigs. Each offers a unique atmosphere, delicious dishes and, best of all, hassle-free organisation and clean up. Together with SkyCity, here are five private dining rooms that will have you looking like the ultimate host without breaking a sweat.
Gusto At The Grand
We're officially in Christmas mode, so it's time to get booking a venue for your work party quick smart. Featuring one of Auckland's largest private dining rooms, Sean Connolly's Gusto at the Grand is the key to a next-level office party. Say goodbye to sad little streamers and supermarket platters, for a few hours this dining environment will transport you and your guests to Italy in style. For a more intimate gathering, treat yourself to the exclusive menu at the Chef's Table where you can watch the kitchen action unfold from the front row.
The Details
Private Dining Room: 30 people
Chef's Table: 6 people
Ph: (09) 363 7030
Email: info@gustoatthegrand.co.nz

The Sugar Club
Situated on the 53rd floor of the Sky Tower, any gathering at Peter Gordon's restaurant will have your guests exclaiming 'wow.' The Sugar Club is set to the backdrop of Auckland's sprawling beauty. From the harbour to the volcanoes to the city scape, you'll enjoy jaw-dropping views with 11 of your closest friends as you devour a carefully crafted seasonal meal. The private dining room is partially partitioned from the main restaurant, so you can witness the hustle and bustle without being amongst it. Ideal for late night sessions watching the sunset across the city.
The Details
Private Dining Room: 12 people
Ph: (09) 363 6365
Email: enquiries@thesugarclub.co.nz
The Grill by Sean Connolly
This private dining room is fit for royalty. Fasten your crowns and head up to this regal setting situated above The Grill restaurant. Enjoy an intimate yet lavish meal around the massive 20-seater table, adorned with your choice of set menu (there are three options to choose from). Should your guest list blow out a bit, the Mezzanine Area can hold up to 40 people. And, if it's private dining for a business event or meeting, the room is also equipped with all the tech essentials. Whatever your royal needs, the A-list ambiance and premium foods will have you shouting, 'Yasss qween'.
The Details
Private Dining Room: 20 people
The Mezzanine: 40 people
Ph: (09) 363 7067
Email: reservations@thegrillnz.co.nz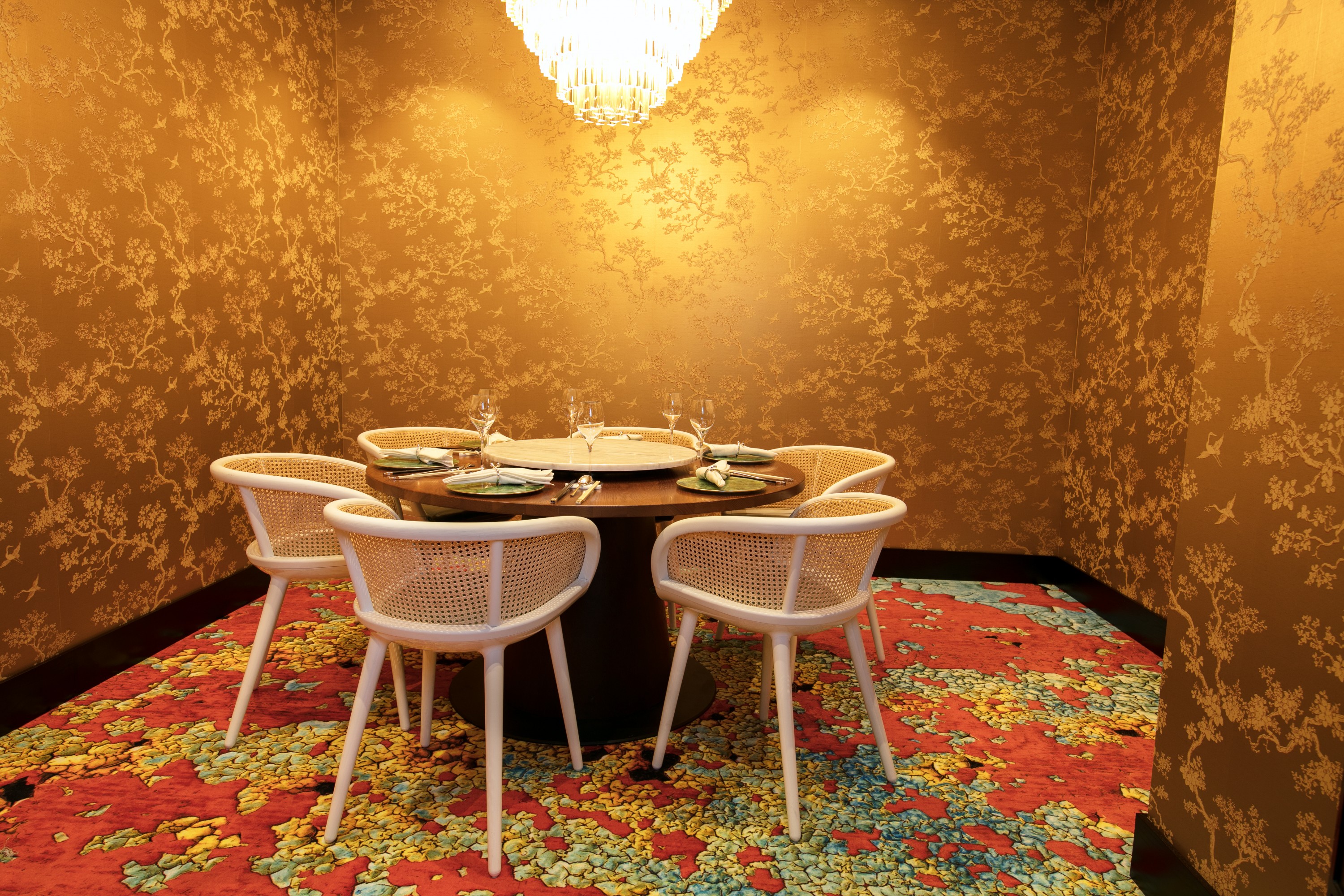 Huami
Visit provincial China by simply stepping through the big red doors at Huami on Federal Street. Take your pick of three elegant dining rooms—two twelve seaters and one six seater—and prepare to be spoilt. A dinner at Huami is all about curating your dreams (and your wine preferences). Sommelier of the year, Marek Przyborek, will give you the down-low on the what's what in the wine world. Pair this with contemporary takes on classics like wood-fired Peking duck and you've got yourself one stellar shindig.
The Details
Private Dining Room One: 12 people
Private Dining Room Two: 12 people
Private Dining Room Three: 6 people
Ph: (09) 363 6699
Email: info@huami.co.nz

MASU By Nic Watt
If you want to take your tastebuds on a culinary road trip, MASU's The Obi Room is a must. Combining fresh, local ingredients with the traditional robata style of charcoal cooking, the result is a contemporary explosion of Japanese deliciousness. Settle in at the large, natural wood table and enjoy some good conversation over sushi and sake. MASU also offer a Sake Appreciation Package for their private dining room, which we're so down for. If you're after a more cosy setting, The Chef's Kotatsu Table seats ten, adorned by a calligraphy Japanese Dragon that totally sets the mood. Kampai (cheers) everyone!
The Details
Private Dining Room: 18 people
Chef's Table: 10 people
Ph: (09) 363 6298
Email: info@masu.co.nz
Whether it's six people or forty, together with SkyCity we have you covered when it comes to throwing the the most memorable event of the party season. All you have to do is sit back and watch the 'Grams roll in.
Editor's Note: This article was produced in partnership with SkyCity. To find out more about who we work with (and why!), read our editorial policy here.