When the going, along with your skin and back muscles, gets tough, there's only one thing to do: a spa day.
Sometimes all the sheet masks and detox teas in the world don't cut it. We get it. So take your #selfcare sesh up a notch and treat yourself to one of the best and most decadent spa treatments known to Auckland.
From fanciful gold facials to sub-zero shenanigans, through to full body treatments involving beautiful botanicals of the world, we've rounded up the most restorative, original, and quite frankly, best spa treatments in Auckland.
Enzyme Spa
Ikoi Spa
The Japanese definitely know a thing or two about wellness and bathing rituals—that's no secret. Ikoi Spa's signature ritual, The Enzyme Spa Treatment, proves exactly that. As the only one of its kind in Auckland, it will treat you to a bath like never before: one that involves you sinking into a huge wooden tub filled with a dry botanical blend of rice bran, sawdust, and organic Japanese flora and fauna. Magical masseuses' hands will work this goodness into your skin, followed by a warming, detoxifying and skin-softening soak. Once you're out and dusted off, you'll be feeling recharged, relaxed and ready to take on whatever the day throws your way.
Cosmetic Acupuncture
GlowBody
Move over Botox, the only pins that need to go near our faces for the sake of beauty are acupuncture pins with Glowbody on the scene. At this hidden Ponsonby gem, you'll be treated to a glamorous spin on this ancient wellness ritual. First, you'll be welcomed into the petty, pink space by acupuncture extraordinaire Hannah who'll put any needle-phobes at ease. Secondly, you'll sip into a relaxed trance on a comfy treatment bed as she works her magic to target your skin's problem areas. Thirdly, you'll be treated to an extra dose of pampering in the form of a cupping facial massage and hydrating mask. Lastly, you'll walk out the door with plump, hydrated skin that'll stay nourished and firm for weeks on end. Trust us, you'll forget you had fine lines or problem areas in the first place.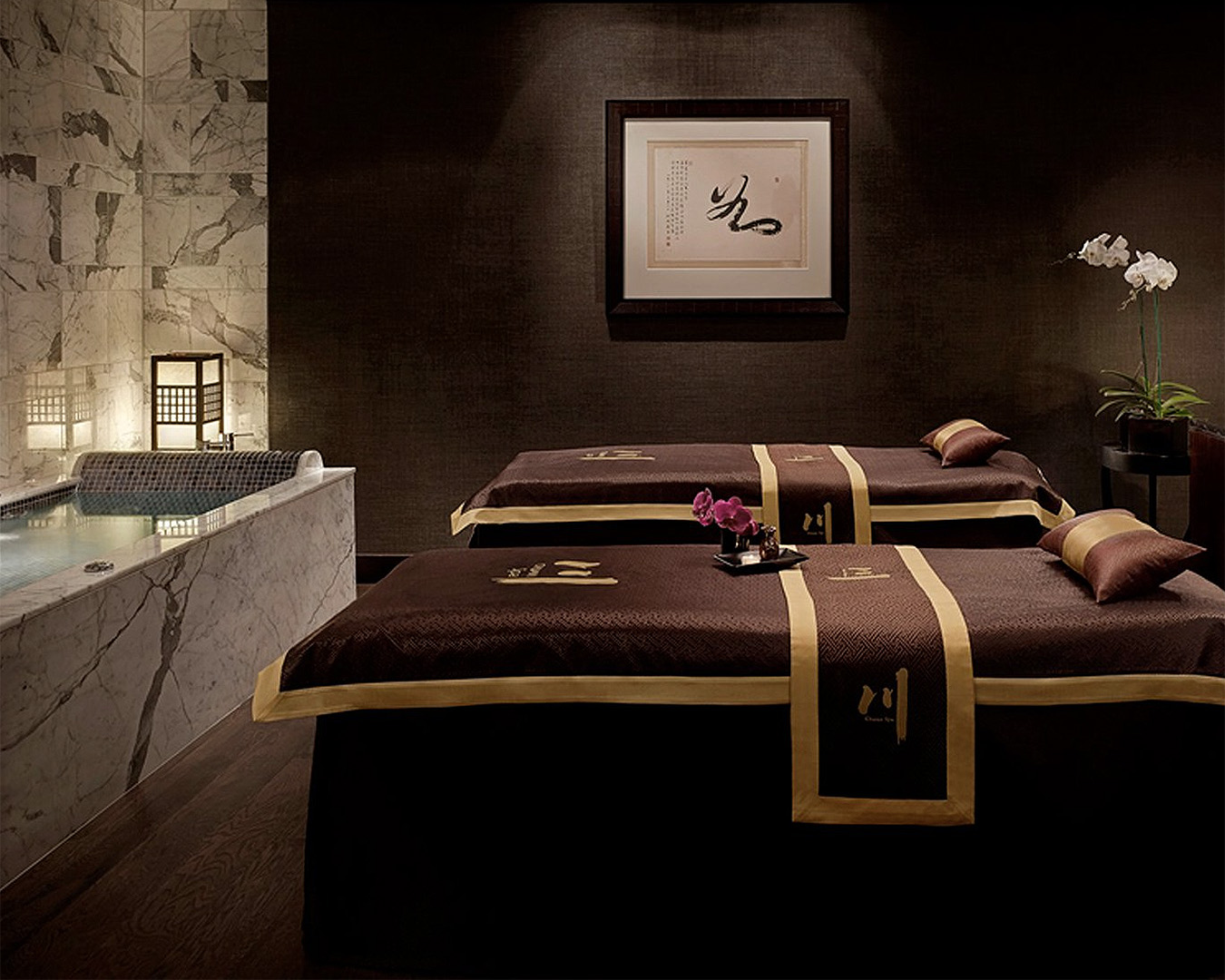 Relaxation Massage
Chuan Spa
A massage at Chuan Spa will put you in—quite literally—the best hands to receive one of Auckland's best spa treatments. Their masseuses are expertly trained in the most luxurious massage techniques from around the world, with a special penchant for ancient Chinese wellness rituals. The centrepiece of this is of course their Relaxation Massage—a signature treatment that treats you to an hour of expert massage that'll leave your muscles soothed, lymphs trained, and skin looking lush. Trust us when we say every detail is taken care of—you'll start with a signature massage oil that's dedicated to what your body needs, right through to a myriad of spa facilities to enjoy afterwards (including Auckland's only day spa rooftop pool and jacuzzi).
Chocolate Indulgence Facial
Lissom Spa
We all know that chocolate is a key ingredient in any self-care ritual, so the team at Albany's Lissom Spa takes this up a notch with their aptly named Chocolate Indulgence Facial. For one sumptuous hour, your skin will be treated to all the benefits usually reserved for your taste buds—vitamin A, vitamin E, and plenty of antioxidants and caffeine-rich properties. The result? Your skin will be replenished and repaired, collagen will be pumping, and you'll be looking, feeling and scented like the snack you are.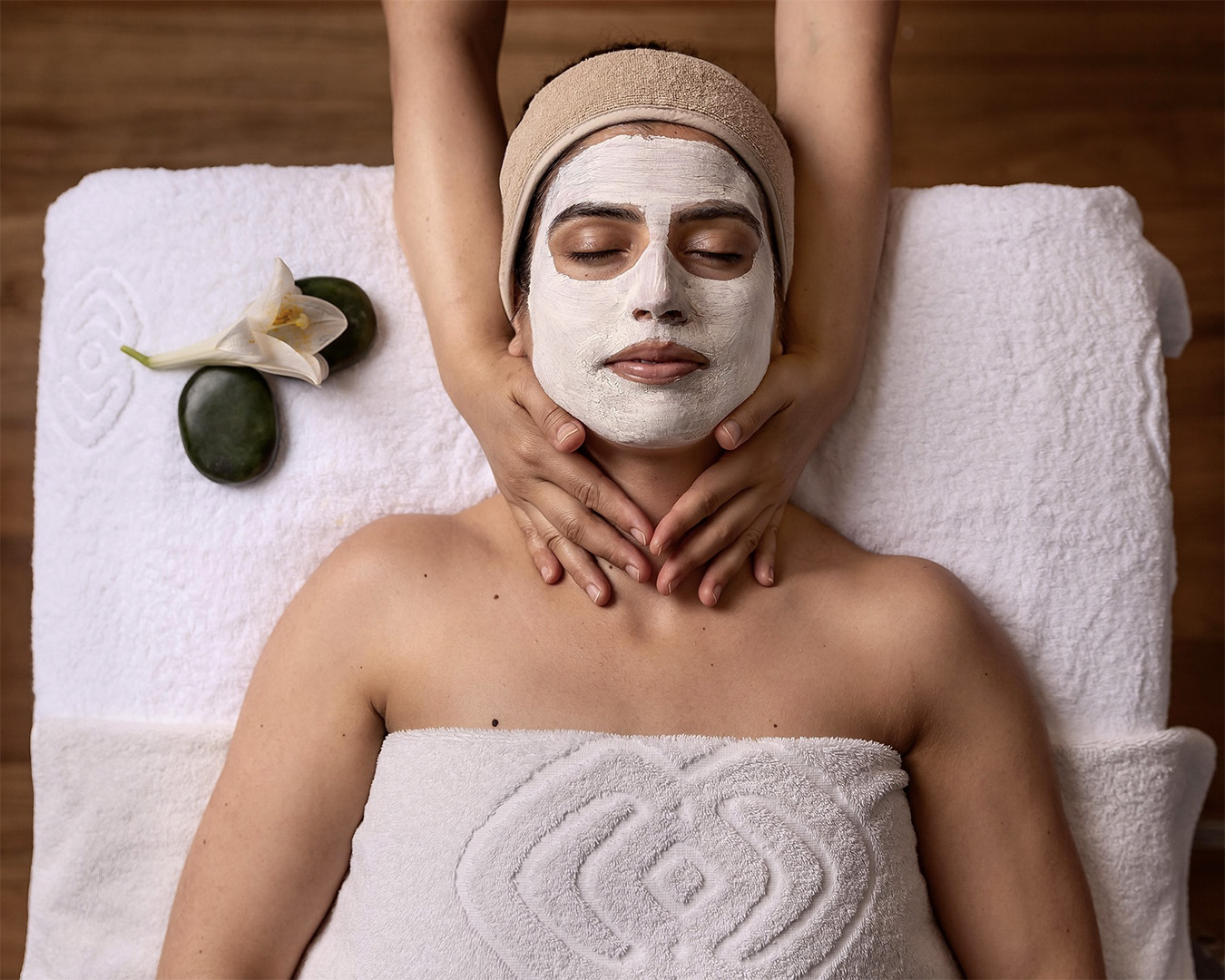 Sothys Secrets Face & Body
Sofitel Spa Auckland Viaduct
If jet setting to Paris isn't quite on the cards right now, might we suggest a Visit to Sofitel Spa in Auckland's Viaduct? A Sothys Secrets Face & Body experience is your ticket to glamour the French way. For two and a half hours, you'll be treated to a symphony of eleven unique formulas that'll leave you feeling thoroughly pampered. Of course, the indulgence doesn't stop there—there's a sleek Viaduct-facing pool and jacuzzis (complete with a dazzling starred ceiling), plus steam rooms and saunas to slip into pre and post-treatment. Plus, there's a Champagne Bar and exquisite French restaurant on-site, ready to indulge you all over again when you step out of the spa. Now that, our friends, is the art de vivre.
Cryotherapy and Cryofacial
Cryo Health Solutions
Loved by celebs, athletes, health and beauty aficionados alike, Cryotherapy is an experience you need to try if you fancy looking and feeling your absolute best. Before reaping the many benefits of this zany treatment (tighter pores, increased weight loss, cell rejuvenation and a hella good adrenaline kick—to name a few)' you'll need to spend one to three minutes in a freezing pod. This isn't just any kind of brisk morning level of cold, though. Oh no, you'll be dancing around in temperatures of up to minus 150 degrees celsius—and no, that extra zero wasn't a typo. Our pick of places for cryotherapy in Auckland is the North Shore's Cryo Health Solutions, who even offer a freezing facial as a chilly cherry on top of your visit. You can read out our experiences here.
Anti-Gravity Facial and Massage
Skinography
Say toodle-oo to signs of gravity with the help of Skinography's Anti-Gravity Facial. It'll show gravity who's boss with a range of special massages and movements designed to completely reignite and future-proof your face muscles and skin. Founder Kate will use a magical mix of deep massages, pressure pointing, lymphatic draining and buccal techniques to sculpt your face while boosting blood circulation and collagen production. To say this treatment is a luxury is an understatement—it's only carried out by a few hand-picked facialists around the globe. A special facial indeed, this particular treatment has the royal seal of approval from Kate Moss, Keira Knightly and the Duchess of Sussex herself.
Salt Cave Halotherapy
Salt Cave Halotherapy & Wellness Centre
Picture this: floor to ceiling walls made entirely of Himalayan pink rock salt. A floor covered in soft sand. A dim rosy glow. And you, laying back on a lounger, basking in the calmness. Sounds glorious, right? At Salt Cave Halotherapy, this eponymous ritual is their signature offering—and with good reason, it has as many health benefits as it does rejuvenating ones. From skin conditions to respiratory woes, absorbing and breathing in the fine salt aerosols present in this magical room is a natural way of helping your body to hit reset.
The Bespoke Facial
The Facialist
Just like a fine suit or fragrance, things are always better when it's tailored just to you. Enter the Bespoke Facial; the Facialist's signature treatment, which uses only the very best products and techniques to get the very best results for your skin. From top to toe—or should we say, from forehead to decolletage—your skin will be treated to actives, masks and massage techniques customised to tackle your skin concerns and restore your natural harmony. Propped up in the City Works Depot and just a stones' throw away from the CBD, this beautiful boutique is the perfect lunch break or post-work spa destination in Auckland.
Balinese Massage
East Day Spa
Melt your stress away in the lush inner-city setting at East Day Spa. Flickering candles, chic oriental decor and soothing music will set the scene for your dreamy escape. From there, the masseuse's magical hands will take you into cloud nine as you indulge in their signature Balinese Massage. But it's not just any hands at the helm of this massage—senior massage therapist and spa trainer Agung is to thank for bringing her extensive training in Balinese techniques to the massage table, after prestigious stints at luxury hotels abroad. Whether you're lucky enough to be at the hands of Agung herself, or her massage prodigies, you can be assured that this treatment is one of the most relaxing and decadent in Auckland, or the world for that matter.
Qi Beauty Facial
Facial Alchemy
Your skin deserves the very best, so go for gold (literally) and book yourself in for the decadent Qi Beauty Facial at Facial Alchemy. You'll be in for quite the luxurious pamper session, as they use a beautiful—and we mean be-au-ti-ful—setting of 1000 gold plated beads to bring out the best in your skin. Apart from simply keeping you ultra glam mid-facial, these golden beads are used to create a face map across your face's acupuncture points, energising and stimulating the skin cells. Once the beads are lifted off and premium Australian bush botanicals have been massaged into your skin, you'll come out the other end looking equally glam and glowing.
Up the pampering with a trip to one of Auckland's best day spas.
Image credit: Ikoi, Chuan Spa, Sofitel Spa, Salt Cave Halotherapy.