You heard it here first, fellow health buffs. Cryotherapy is the—quite literally—coolest kid on the wellness block that you'll want to introduce to your wellness routine to. We've found the best place in Auckland to give it a whirl, so say hello to Cryo Health Solutions.
Nestled in Takapuna, this boutique space is Auckland's first cryotherapy destination. Not only does cryotherapy take centre-stage here, you'll also find holistic treatments like sports therapy, an infrared sauna, and Auckland's only Frotox services. We'll come back to the latter treatment soon, for now, let's get back to all things cryo.
Hailed as the ritual to make all wellness wishes come true, Cryotherapy boasts an impressive list of health and wellness benefits. Helping with everything from muscle tension to metabolism, it has fast become the treatment of choice for sports people, celebs and health buffs alike.
What exactly does it involve you ask? Simply put, it involves immersing yourself colder than cold (we're talking sub-zero) air for up to three minutes.
While the thought of these freezing temperatures may send shivers down a cryo newbies' spine, rest assured that the process itself is fun, pain-free and carried out in the warmest of environments.
Walk through the door at Cryo Health Solutions and you'll be greeted by cryotherapy extraordinaire Jill Somerville, the founder and sports therapist behind the centre—and who'll be locking you in a freezing pod in a matter of minutes. A far cry from any pictures of an 'ice-queen' that might be on theme with this treatment, Jill's warm and bubbly welcome will melt away any pre-treatment nerves you may have, as she gives you a quick and clear run-down of the benefits of cryo and what to expect during the session. With umpteen cryo sessions under Jill's belt, you can rest assured you'll be in the very best hands every step of the way.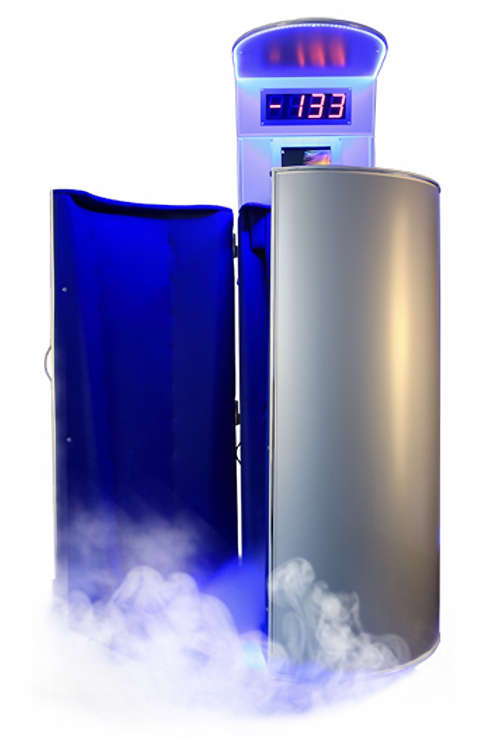 Next it's time to get geared up. You'll be supplied with a pair of thick socks, gloves and slippers and a robe to throw on. While it's not your usual everyday get up, the oh-so-cosy woolen gloves and slippers and crisp white waffle knit robes make for a plush start to your cryo journey. You're welcome to wear togs or underwear in the cryo pod but think small—the more exposed skin, the better the results.
Now it's time to get down to sub-zero business. You'll be introduced to the Cryotherapy chamber—a chrome coloured pod that looks like something halfway between a spaceship and a contemporary work of art. From there, you'll jump in, pop your head out the top of the pod, whip off the robe and begin the treatment. Cool air will swirl around you, as the real-time thermometer shows the temperature dropping steadily into the -130 degree mark (and no, that wasn't a typo) for anywhere under three minutes.
Along with the initial adrenalin kick of your cryo experience, the experience will dramatically boost your circulation and remove toxins from your body left right and centre. As a result, your metabolism will boost, you'll be able to recover quicker from injuries, and up your mood and energy levels.
Got a pesky pain patch somewhere? Localised therapy is the way to go, and is also offered here. Using the cryotherapy technique to zap specific areas of your body, localised cryo will intermittently freeze the sore spots for 3 minutes at a time, taking the skin temperature to as low as 5-8 degrees and keep the pain and any muscle damage at bay.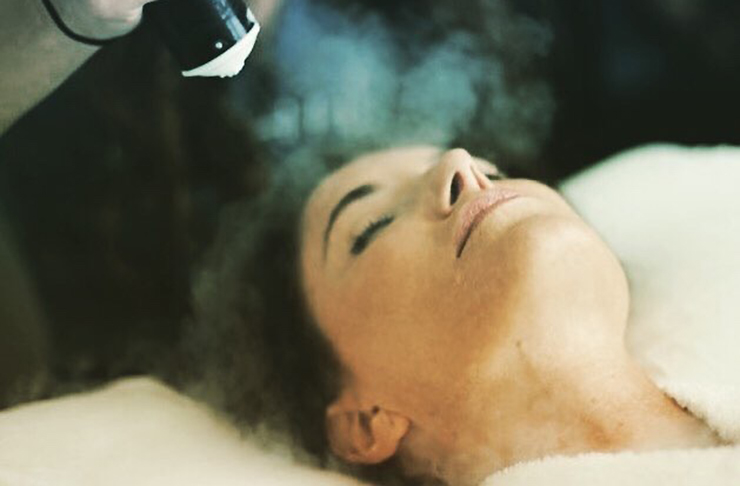 The freeze-filled treatments don't stop there. Frotox (yes, that's cryotherapy's answer to Botox) is a thing, and yes it's available here. Just 10 minutes of this cryo facial will work all kinds of magic on your skin—we're talking boosting circulation, freezing acne-inducing bacteria away, and keeping fine lines at bay. Better yet, it's completely non invasive and lets you keep your makeup on, perfect for a lunch-break pick me up.
Now you're equipped with all the facts, why not try out cryotherapy for yourself—you won't regret it.
For more wellness treatments why not float your worries away in Auckland and the rest of New Zealand.
Image credit: Cryo Health Solutions