Stay home, save lives—that's our new normal. But just because you can't venture out to your favourite dining spot or order in your guilty pleasure, doesn't mean you can't enjoy fresh and healthy kai from the comfort of your own home.
Make the most of the aspiring foodies coming out of the woodwork to showcase their culinary skills on Instagram and local restaurants sharing their best kept secrets and top tips and use the time to release your inner MasterChef in the kitchen.
To make it even easier for you, we've found six businesses in Queenstown and beyond that are delivering fresh, locally grown produce and groceries straight to your doorstep. Bon appétit.
Nevis Gardens
With the postponement of the Remarkables Market, stall holder Nevis Gardens is providing an alternative way to get your hands on fresh produce. Delivering locally grown fruit and veges straight to your doorstep, while honouring market prices this is an epic way to support local without having to do so much as enter a supermarket. Email owner Jennifer for an order form and prices.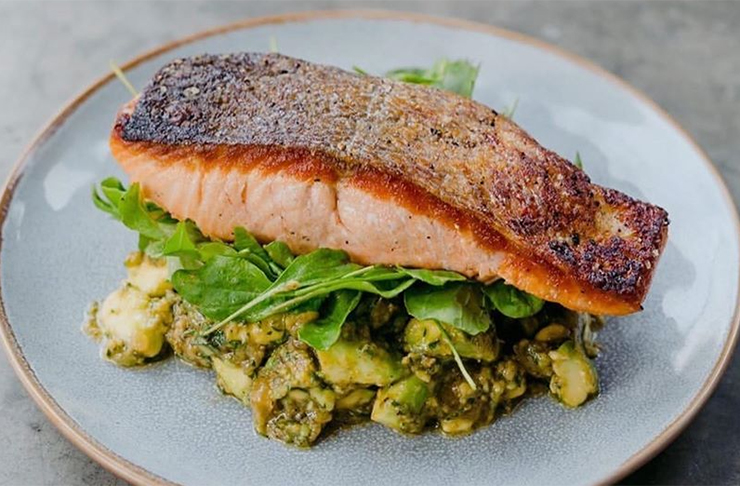 Harbour Fish
Unfortunately you can't go fishing during lockdown, but there's no need anyway as Harbour Fish have you covered. After catching its fish on the lower East coast of the South Island, the family owned and operated seafood business will deliver it straight to your door within 12 to 48 hours—how's that for fresh? With sustainability at the forefront, all fish are caught to pre-existing order requirements, which we love and the business often champions the lesser known species—a good reason to spice things up a little in the kitchen. With no delivery fees in Queenstown and Dunedin and no minimum spend it's a no brainer.

The Produce Box
The Produce Box is keeping it simple, delivering the freshest produce to your home seven days a week. As well as beautiful fruits and vegetables, the locally owned and operated business has a few other essentials such as alternative milks, a range of juices and our favourite, Kombucha—all delivered within 48 hours of ordering. All you need to do is head to their website and download the order form and voila! Oh and did we mention delivery to Queenstown, Jacks Point, Arrowtown and Gibbston is free?
Southern Organics
Starting out with a chiller truck and a goal to deliver fresh organic produce to the community, Southern Organics has come a long way since then. Now owners of the leading organic farm in the South Island, the company delivers the best seasonal organic veggies in the region, and potentially even in the country. Its 100% NZ Certified Organic subscription box is the epitome of farm to plate, delivering a box full of organic goodness to your home the day after it's picked. You get to choose the regularity of the box too which makes life super simple. If you're in Queenstown, Wanaka, Cromwell and Christchurch get amongst.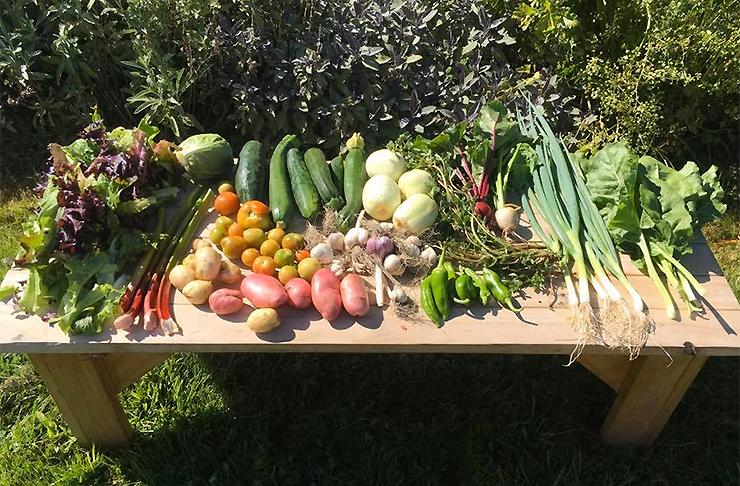 Wanaka Willows
If you want to up your 5+ a day Wanaka Willows is a good place to start. Tucked away near the river in Albert Town, just outside Wanaka, the farm is on a mission to supply the local Wanaka community with fresh, organic vegetables. Grown spray-free with everything done by hand, you can rest assured your weekly vegetable box delivery will arrive with great tasting, delicious produce and without impacting the natural environment. The company goes a step further to look after the environment, caring for the different bird species, bees and trees that inhabit its farm. If you want to order great tasting produce while supporting a local business centred around protecting the environment for future generations, this is your pick of the crop.
The Butcher's Block
If your prefer vege and three meat, rather than vice-versa, look no further. Wanaka's only dedicated butchery, The Butcher's Block and Smokehouse has kept its online store open to deliver fresh meats, handmade smallgoods and smoked products safely to your humble abode. From deli meats like handmade salami and whole smoked chicken to household staples like eggs and milk and even dog roll for your furry friends, they've got everything covered. Pair with a fresh produce delivery box, and you really have no need to step foot in a supermarket.
Now you're feeling full, lace up your sneakers and hit up one of these Queenstown tracks for a good sweat session.
Image credit: The Butcher's Block, Harbour Fish, The Produce Box, Wanaka Willows