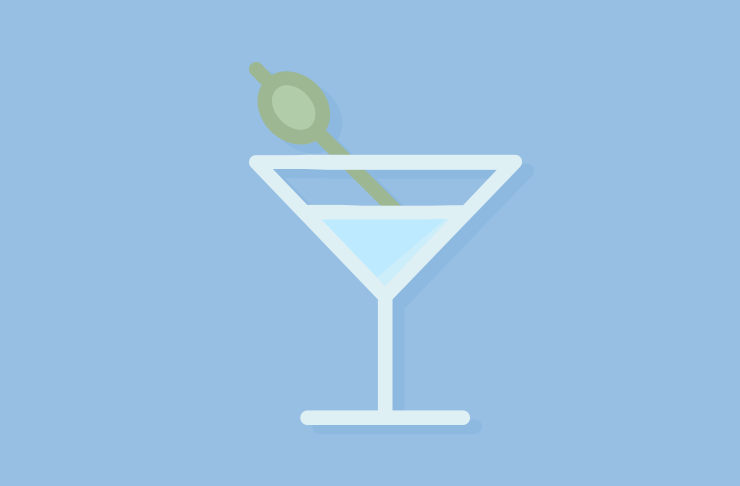 Oh hey there, August. There's nothing like a shiny new month to get us back on track. We were pretty done with July, so that's why we're welcoming August with wide open arms (and hopefully fewer layers). Just think about it. It's the month that ends winter, ushers in pretty blossoms and brings us more daylight (slowly but surely). C'mon people, the glass is half full!
But enough about August—we're here to talk about you. Here's what your horoscope says you're *really* in for this week.
Gemini
You're the bloody best person to ever walk the earth (at least that's what your dog reckons.) You might have your pupper fooled, but the universe? Not quite. We all know you're a bit outspoken at times, so unless you want a meteor to head straight for earth and destroy life as you know it, it's time to start thinking before you act.
Here are the best parks in Auckland to walk your dog. Your poochie deserves nothing but the best.
Cancer
The only drive you've had recently is the one to get doughnuts at 1am. But get this: the middle of this week is setting your atmosphere into a motion of change and it's your time to get motivated. All you need to do is stay on track and you're guaranteed a week of awesomeness.
Yeah we know... old habits die hard. Here's a lazy habit we actually recommend you get into. Food delivery.
Leo
This week is about celebrating all of those lil' (but actually massive) achievements. You know, like snoozing twice instead of three times and actually remembering to buy toilet paper at the supermarket. You've got your Powers That Be seriously impressed. Mate, you're killin' it.
You deserve a night out luxe style and watch the best movies out this August. Give the old Netflix a miss.
Virgo
Most of your friends are still wondering how you made it this far through 2017 relatively unscathed. This week Venus is moving into your House of Caution. What does that mean? You've gotta handle with care so you don't crash and burn. Want some advice from your higher powers? Pace yourself.
And no, we don't mean at the buffet. But it's true, slow and steady gets to make it to the dessert bar. We've found an all-you-can eat Japanese buffet.
Libra
Going MIA is one of your natural born talents, so it's fair to say you nail flying under the radar. It's a shame that it can't make it onto the skills section on your resume... unless you were applying to be a professional hide and seeker or something. Your stars are shining bright this week, don't ignore your mate's text messages.
Want to defy your higher powers? Here's a bunch of the best spots to dine alone in Auckland so you can eat low-key.
Scorpio
Been toying around with the idea of moving out recently? Kind of keen for a new digs? This week, as Saturn shifts into a new galaxy, it's going to get your cash flow streaming more abundantly. Maybe you'll be moving into that new apartment sooner than you thought...
In the mean time, why not live it large on a budget?
Sagittarius
With Venus entering your House of Truth later this week, you're about to start realising all sorts of things. The good, the bad and the annoying. Like noticing that your mum actually chews really, ridiculously loud. And that you appear to have bigger OCD issues than you care to admit.
If you didn't notice, there are some seriously annoying people you'll meet on public transport.
Capricorn
Yes, the quarter-life crisis is legit. For all of your twenty-something Capricorns out there, life is starting to get real and you need to as well. Fear not, young-ish ones, you're not alone. There's another twenty-something out there eating Mi Goreng for brekky, lunch and dinner too.
We're firm believers that life is always better with a tan. If you turn out to be a 25-year-old flop, at least you'll be golden.
Aquarius
Sometimes it's hard not to live in the past, especially when Facebook's doing a really great job at reminding us how much fun we were having in Europe on this day last year. (Seriously Facebook, can you not?) But this week you need to start looking ahead to avoid being left behind. Uranus is gaining some serious momentum—try to keep up.
Nostalgia is addictive. Here's 50 things that every Aucklander remembers from their childhood.
Pisces
It's what on the inside that counts, especially when we're talking about burritos. But on a not so superficial and edible level, this week as Jupiter moves into your Second House, you're gonna need to do something to fill that empty feeling. Here's hoping your dog wants to sleep on the bed this week...
Psst...there's a cafe making sure their cups are far from empty. Coffee in a cookie cup has hit Auckland! Legit.
Aries
We know you've got the capability to binge-watch three episodes of Game of Thrones in a row—and the universe sees your potential too. That's why this week for the Aries it's all about dedication. You've been close to giving up before, so why now? Hang in there, we've got reason to believe you've got a ripper week comin' right up.
Show everyone you can actually finish what you start. Try your hand at our pork banh mi recipe.
Taurus
Juggling more than three items at a time is hard… in real life and while pretending to be a clown. But your chart this week is showing that the key to success is a balance. Good luck with that.
We're all about a balanced diet, but with burgers as good as Happy Boy serves up, we think it'd be rude not to have one at least seven times a week.
Image credit: Gabrielle Stjernqvist
SaveSaveSaveSaveSaveSaveSaveSave