Mother's Day is just around the corner (10th of May if you're wondering) and at alert Level 3, we're no longer restricted to sending just the essentials. Whether you'll be stopping over for Mother's Day lunch, or just dropping by on Facetime, you can show your appreciation for your mum through sending her a gift that she'll love.
Witchery White Shirt
Available online on the Witchery website from May 6th, gift your mum a white shirt with a difference. Witchery are donating 100% of profits for the sale of each of these shirts to the Ovarian Cancer Research Foundation. The OCRF will be using these donations to fund research into an early detection test for ovarian cancer, which is important as 70% of cases are only detected in the late stages of ovarian cancer. Not only will your mum look super classy, but these shirts will potentially help save thousands of women's lives.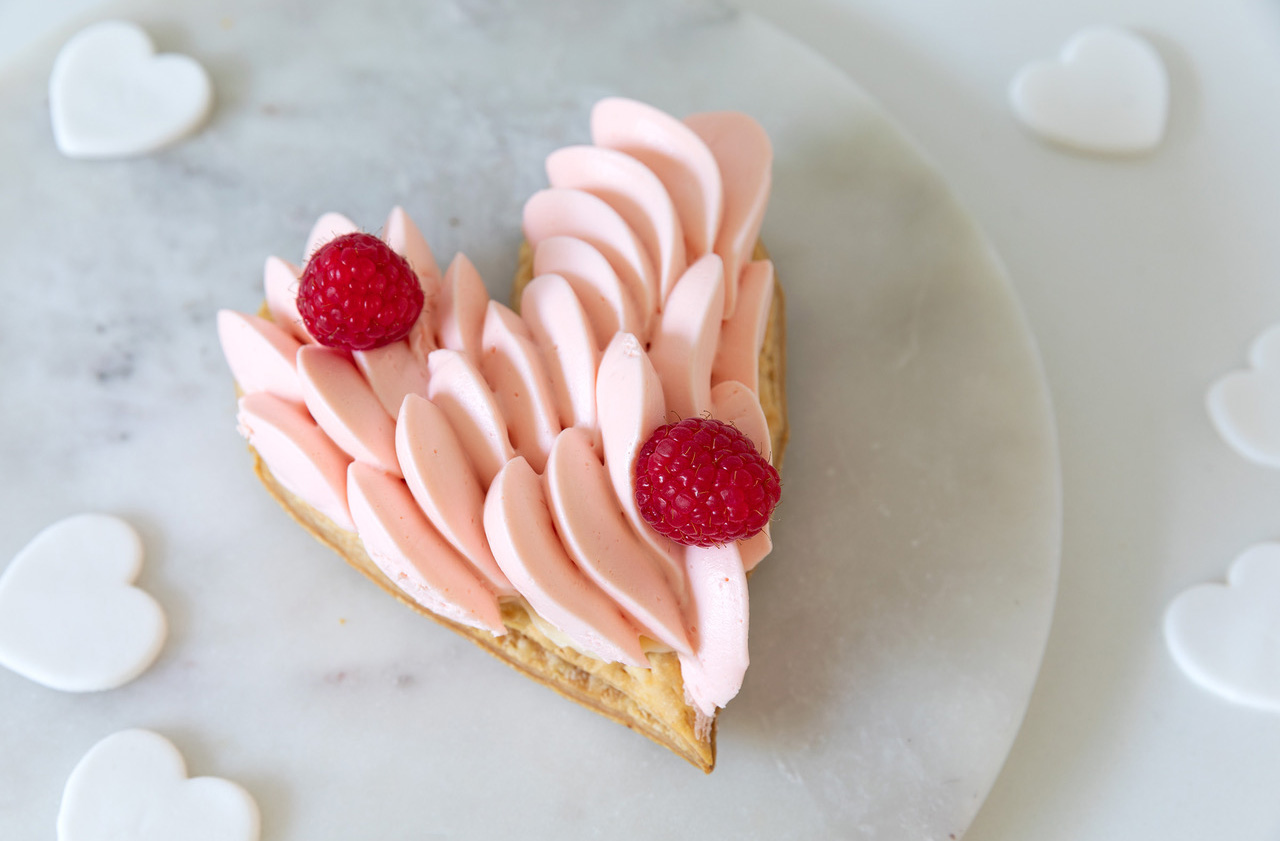 Little French Pastry Treats
Especially for the Auckland mums, order her a few treats from Little French Pastry's online store. These guys supply Farro Fresh with their tasty goodies and have a few tempting Mother's Day special on offer for delivery in Auckland. Order her a box of six mini tarts and four macarons, or the Chocolate Lover's Box, packed with a gorgeous Chocolat Saint Honoré mon Cœur, mini pastries, croissants and even a sourdough loaf. What more could a mum want? Little French Pastry will be busy delivering all Mother's Day weekend, or you can pick up from their store in Point Chev.
Silk & Steel Jewellery
Designed in New Zealand, this range is absolutely gorgeous and your mum will be stoked to receive any of these beautiful handmade pieces. We want to highlight the Haveli collection, with it's geometric lines, and classy deco flair — check out this regal ring, which will be her statement piece for the rest of the decade. Each item is unique and beautiful, plus they offer free shipping so you can splurge a little extra on that perfect mother's day gift.
Aēsop Hand & Body Gift Box
She spent years washing you, the dishes and your crayon drawings off the wall, so give her hands a treat with an Aēsop gift box full of their luxury natural hand wash, balms and cleansers. We love The Reveller, which contains their Resurrection Aromatique Hand Wash, Resurrection Aromatique Hand Balm, Geranium Leaf Body Cleanser, Rind Concentrate Body Balm. Oh so fragrant and lush, she'll feel your appreciation when she receives this.
My Nourish Kitchen Box
So you can't treat her by taking her out to dinner, but this is definitely the next best thing. My Nourish Kitchen boxes are filled with freshly prepared dishes from everyone's favourite restaurants including Jervois Steakhouse and Andiamo. You can order a box for two or four people, and they have four delicious dishes that take just a few minutes to put together, with a changing menu each week. Invite yourself around for dinner with your partner or a sibling and order the box for four people—a bit of a splurge but you won't regret it!
DOIY Terrazzo Yoga Mat
Is she really a mum if she doesn't do a spot of yoga every now and then? She's probably still trying to find her max chill after raising you, so why not give her a gorgeously soft yoga mat for her to Savasana on until the sun goes down. We've picked out this Terrazo style mat to make her feel those Italian vibes because we all know what she probably really wants for Mother's Day is a trip around the Mediterranean and good Italian wine.
Chocolate Raspberry Donuts
Chocolate is such a classic Mother's Day gift, but why not shake it up a little bit and order her some mouth-watering chocolate raspberry donuts from Little Bird Organics. They've got to be fairly healthy since they're coming from Little Bird, right? Whether or not they actually are we won't confirm, but boy are they delicious! They come with a sprinkle of freeze-dried raspberry on the top for a perfect finishing touch—oh, and did we mention they dip them in chocolate? We'll take two (boxes that is), thanks. Honourable mention to their extravagant raw mini cheesecakes and new lockdown high tea for two which are both life-changing, just make sure to order in advance.
The Cindy Hoodie
Give your mum a hoodie with everyone's current favourite mum on it. The Cindy hoodie from Checks Downtown will not only give her some street cred, but is also super thick and high quality so she can snuggle up in winter. It's inspirational, comfortable and we know she'll have a good laugh (but secretly absolutely love it). The Cindy Hoodie is currently on preorder until Friday 24/4, so you'll have to get in quick and then give her an IOU card until it arrives.
George Street Linen
You know you're officially an adult when you start lusting after luxury linens and let us tell you your mum is no different. Definitely head straight to George St Linen—they've got everything from sheets to robes to table clothes, all in premium fabrics from around the world. Our vote goes to this bamboo linen duvet cover set in seagrass, and it will help keep her warm in winter and cool in summer, such a win.
Drunk Elephant Skincare
Give your mum something to pamper herself with and hook her up with some of the best skincare in the game from Drunk Elephant. The Been A Long Day set comes with their best-selling T.L.C Framboos™ Glycolic Night Serum, which exfoliates dead skin cells and gives a bright complexion, and also the Lala Retro Whipped Cream, which works its magic to soften lines, firm skin and evens skin tone. She'll look as young as you in no time.
House Of Chocolate Gift Pack
If you're really scratching your head as to what you could give your mum, you really can't go wrong with some good chocolate. We've found the perfect way to spoil her with a gift box from House of Chocolate. It's packed with ganache-filled bonbons, Fix & Fogg Peanut Butter Nougat and Dark Chocolate Meltaway bar, various freeze-dried berry chocolate combinations and a heart covered in coconut and edible 24k gold. Knowing mum, she'll probably share with you too and who can say no to that?
Hosting a small family get together? Here's a list of 7 epic local cheesemongers you can order from for your grazing platter.
Image credit: Witchery, Little French Pastry, Silk&Steel, Aēsop, Euro Bar & Restaurant, DOIY, Little Bird Organics, Checks Downtown, George St Linen, Drunk Elephant Skincare, House of Chocolate