When it comes to eating out, Queenstown's constantly evolving gastronomy scene is one to watch, and of course, enjoy. Whether you're looking for a cheap and cheerful spot to refuel after a day full of activities or a fine dining establishment to celebrate a special occasion, our adventure capital has a whole host of world-famous restaurants that won't disappoint.
We've done our due diligence (and by that we mean seriously overindulged) to bring you this list, so without further ado, and in no particular order, read on for the best, must-visit restaurants in Queenstown and Glenorchy. And if you're looking for some Arrowtown-area restaurants like Amisfield and Aosta check out the best restaurants in Arrowtown.
The Best Restaurants In Queenstown
odd saint
Earl Street, Queenstown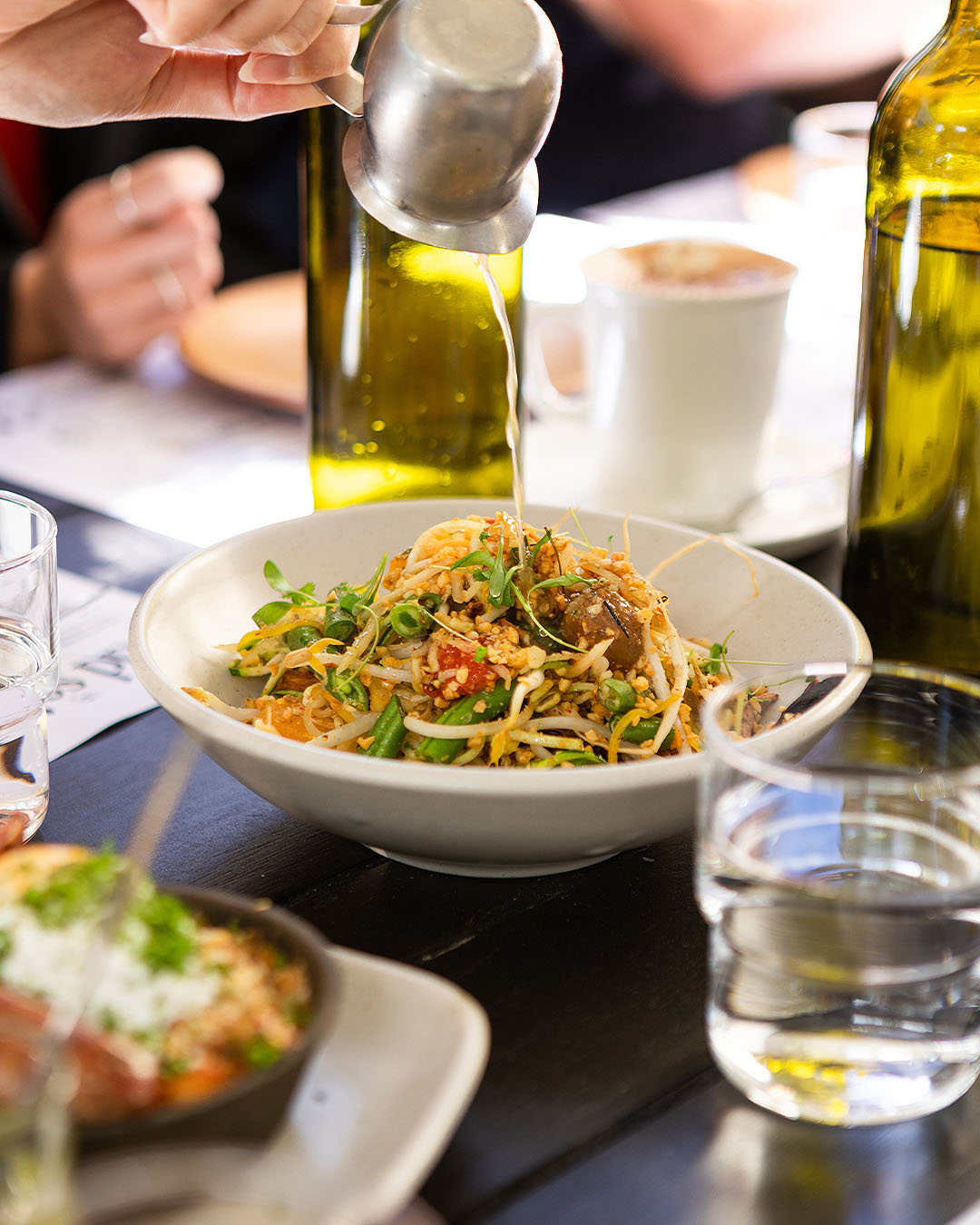 It's all in the name… odd saint, is well, a little odd, and we're 1000% here for it. This joint has just been nominated for Best Cafe in Queenstown for its day offering, so we're pumped the doors are now open in the evenings too. Co-owner and executive chef, Matt Tobin (of sister restaurant, Margo's) and head chef Anton Walden are killing the game with a complete culinary adventure on offer—sweet and sour prawns and pineapple salsa, crispy duck nachos and a fresh green papaya salad to name drop a few. Pull up a seat inside the low-lit bistro or enjoy the heated garden courtyard, order a cheeky cocktail and get your evening grooving. Open Thursday to Sunday from 3pm until late.
The Sherwood
Frankton Road, Queenstown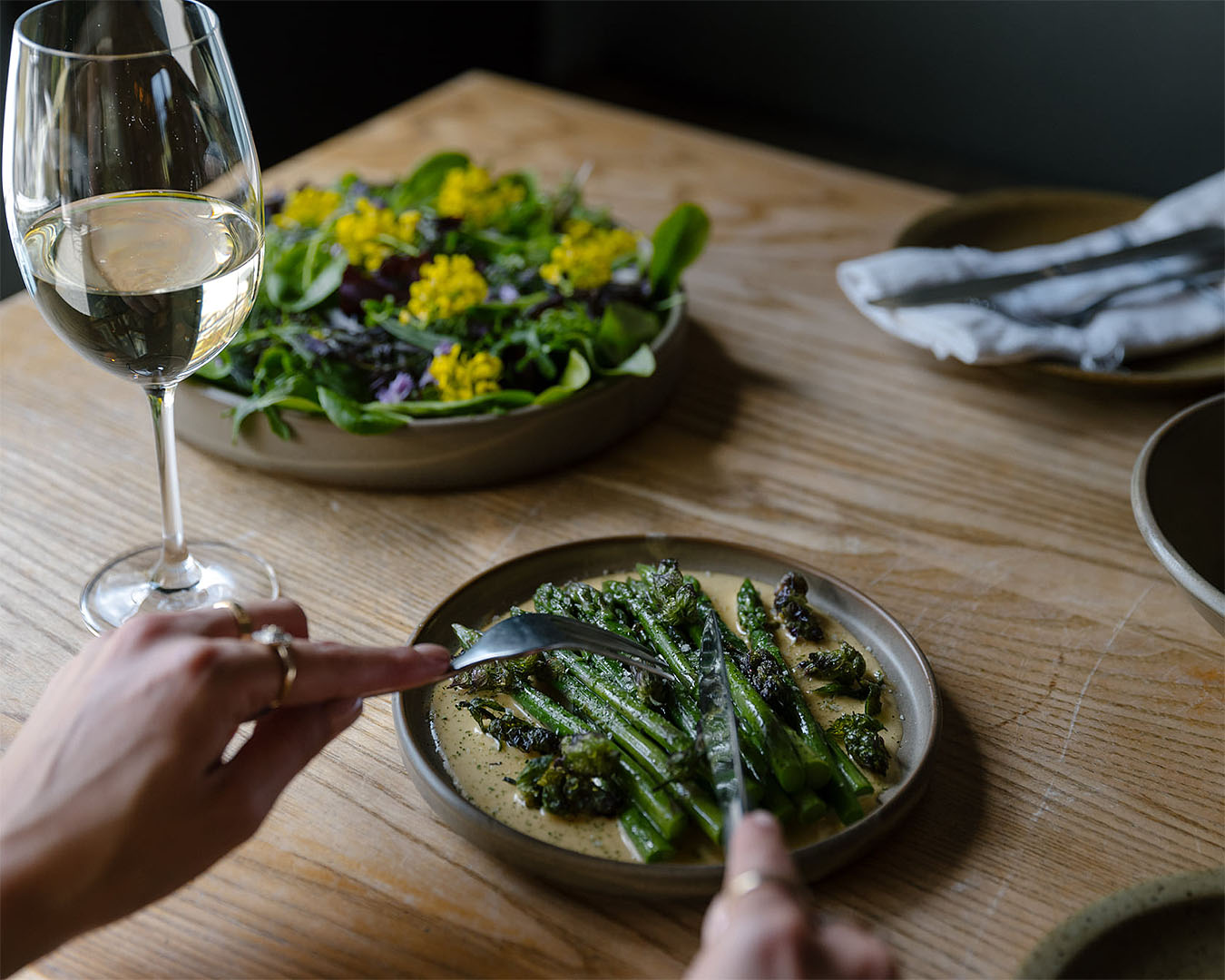 There's something special about dining at a restaurant and knowing that so much care goes into every dish well before it reaches the plate. The Sherwood is a restaurant at the heart of sustainable practice, and with a mad respect for nature not only does all of its produce come from the organic kitchen garden, local growers and producers but 100% of its organic waste is returned to the kitchen garden. The ever-so-creative seasonal menu offers flavours, colours and textures that reflect the current season, bringing the landscapes right outside the door to your plate. Designed to select a main course and add on a range of sides, we suggest bringing a few friends and trying as much as you possibly can or trusting the chef, you won't regret either option. If you need a thirst quencher, the bar operates under zero-waste principles too, with 60% of wine bottled in-house—pretty darn cool may we add. Thoughtfulness goes well beyond the plate at Sherwood and if we had to keep eating at one place again and again this may have to be it.
Margo's
Ballarat Street, Queenstown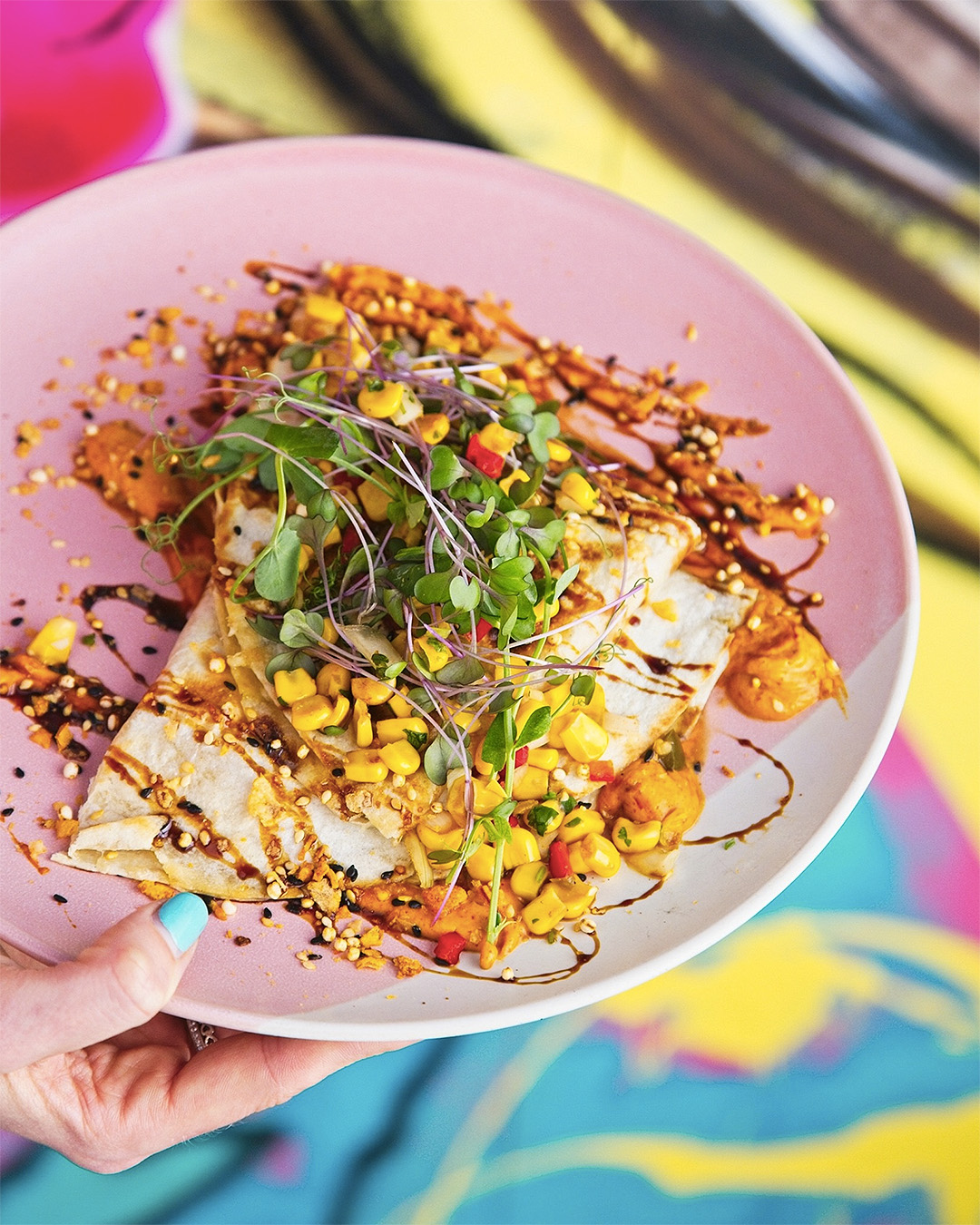 From the second you step inside the colourful arched doorway at Margo's, you will be immersed in a world of never-ending tastes, sights and smells—raise your salt-rimmed glasses and celebrate. This Mexican-inspired restaurant serves up soul food whose roots lie in the many different regions of Mexico, but that is so distinctly their own, you won't find it anywhere else. The menu shares a story of flavour, culture and colour—from their queso fundido (Mexican cheese fondue) to their coconut shrimp with valentino mayo (which the head chef, Matt Tobin dubs "Florida fat kid food"). Plus, many of the ingredients are imported straight outta Mexico, which explains why the food tastes So. Darn. Good! However, the experience wouldn't be complete without our favourite 'm' word... margaritas of course. The mixologists at Margo's create incredible concoctions using a unique range of Mexican Tequilas, Mezcals, Whiskey and Gin that pay homage to the authentic flavours found abroad. One tequila, two tequila, three tequila... you know how it ends. And with the eye-catching street art adorned walls, quirky decor, and vibing energy, quite frankly you won't want to leave.
Flame
Beach Street, Queenstown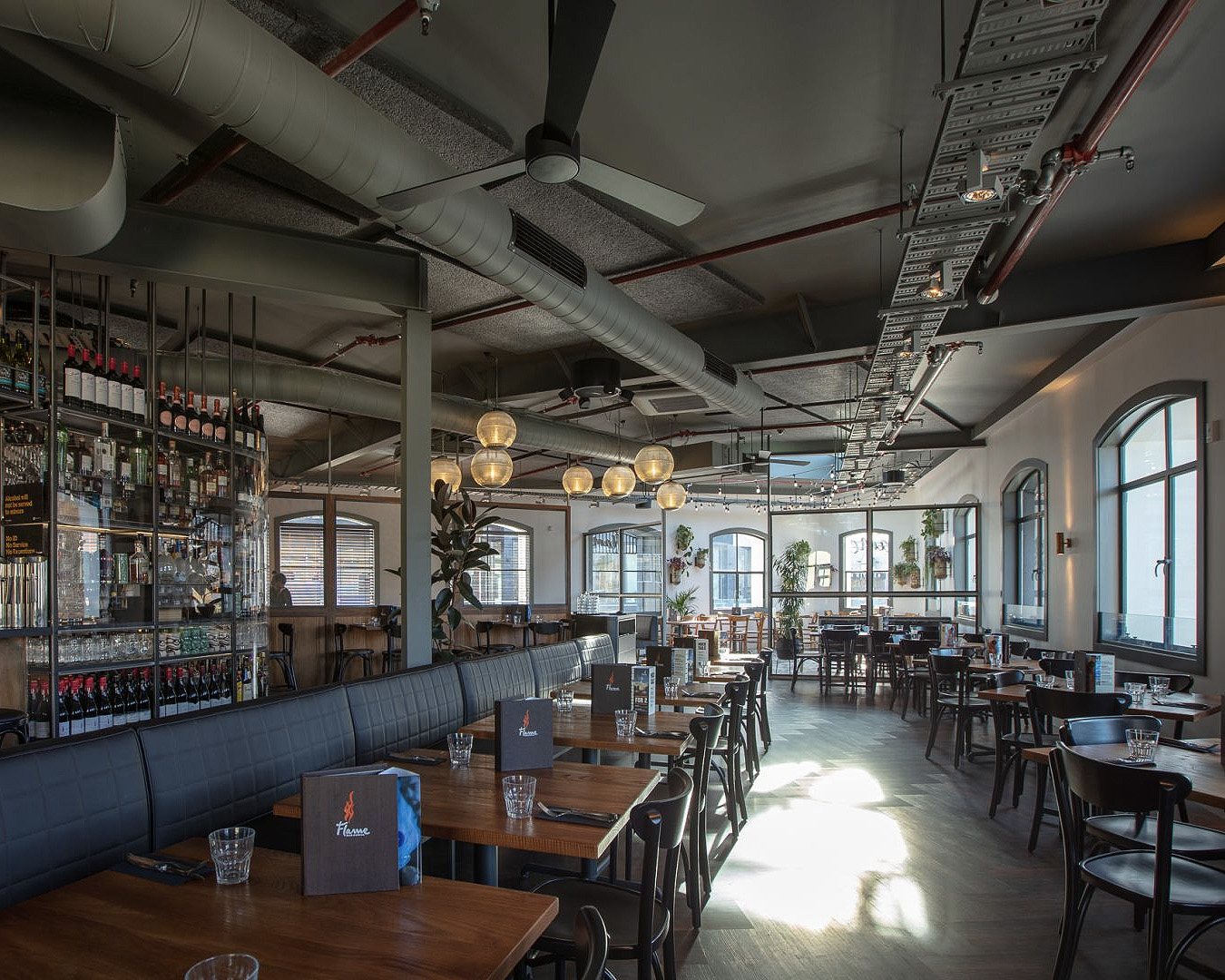 Meat lovers, rejoice! Flame is bringing the heat in more ways than one. Using their very own secret South African BBQ recipes, this eatery is serving up some of the best sticky ribs and steaks in Queenstown and we can't get enough. But no steak is complete without a potato counterpart, choose between tasty chips or baby roast potatoes with sour cream—such an easy choice, we'll take both. And, although these guys may specialise in succulent meats, there are many more strings to their culinary bow, so many in fact that there's plenty of reason to dine here again and again. From the freshest seafood plates to burgers, vibrant seasonal salads and their famous creamy Mozambique prawns (a serious must-try), there's something to please everyone—even that one fussy friend that asks a million questions. Oh, and make sure to come hungry as their portions are generous, to say the least.
The Grille By Eichardt's
Marine Parade, Queenstown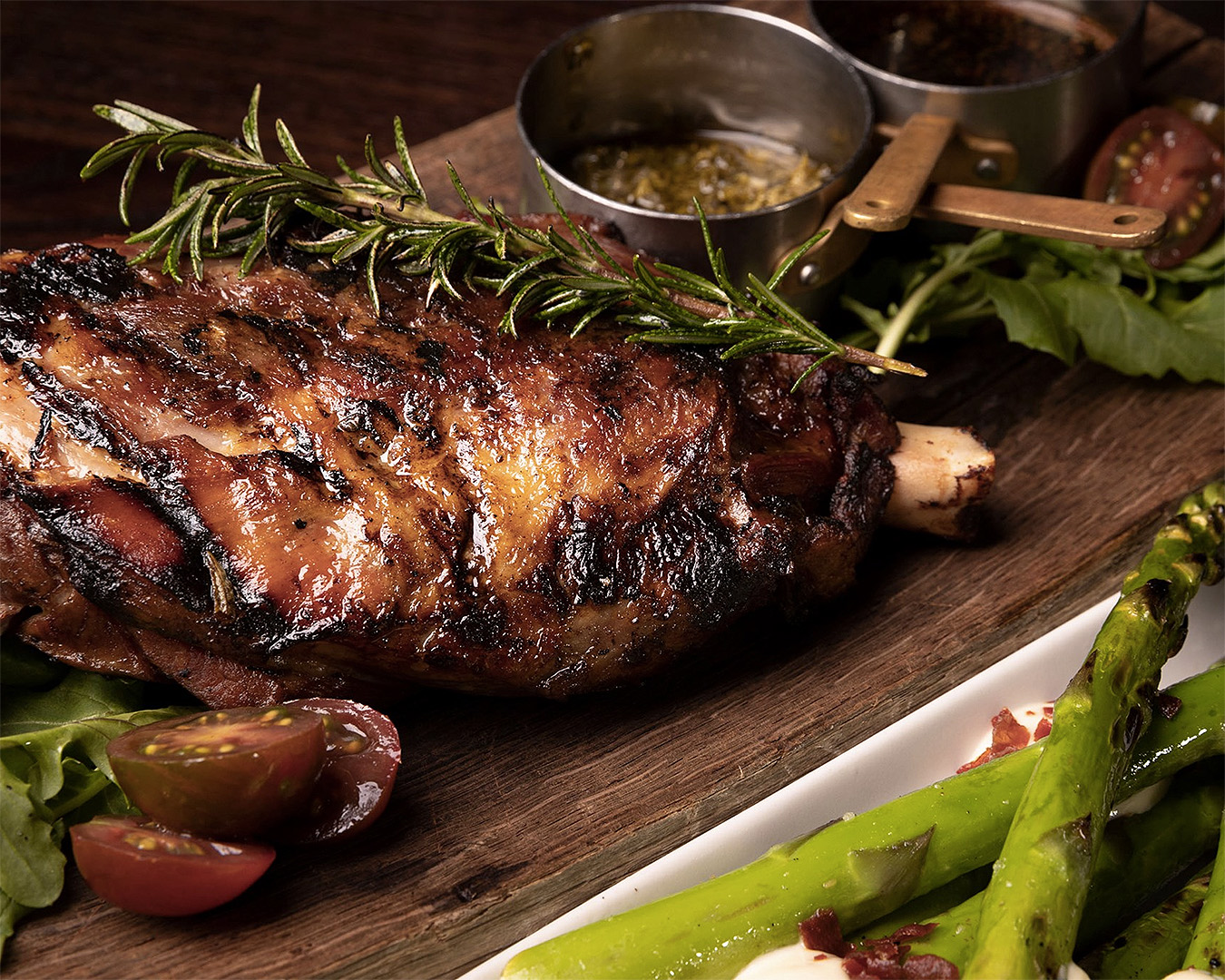 Part of the iconic and luxurious hotel, Eichardt's, The Grille is notably one of Queenstown's premier dining spots. Only a few metres from the picturesque shores of Lake Wakatipu, it also boasts one of the best dining room views in town #seriously. Enter the New York bistro-esque restaurant and you'll be pleasantly welcomed by the stylish and classy interior and warm friendly staff, before getting down to business with an impeccable menu that showcases the unique tastes of Central Otago and Southland in every dish. With mains like Eichardt's Legendary Seafood Chowder, through to a comprehensive chargrilled and Otago meats menu you're spoilt for choice, however, if you trust the chef—and you should—then we recommend the 'taste the region' four-course set-menu—with matching vino of course. An impressive wine, beer and cocktail list mean you can keep the drinks free-flowing after dinner too. Score.
Blue Kanu
Church Street, Queenstown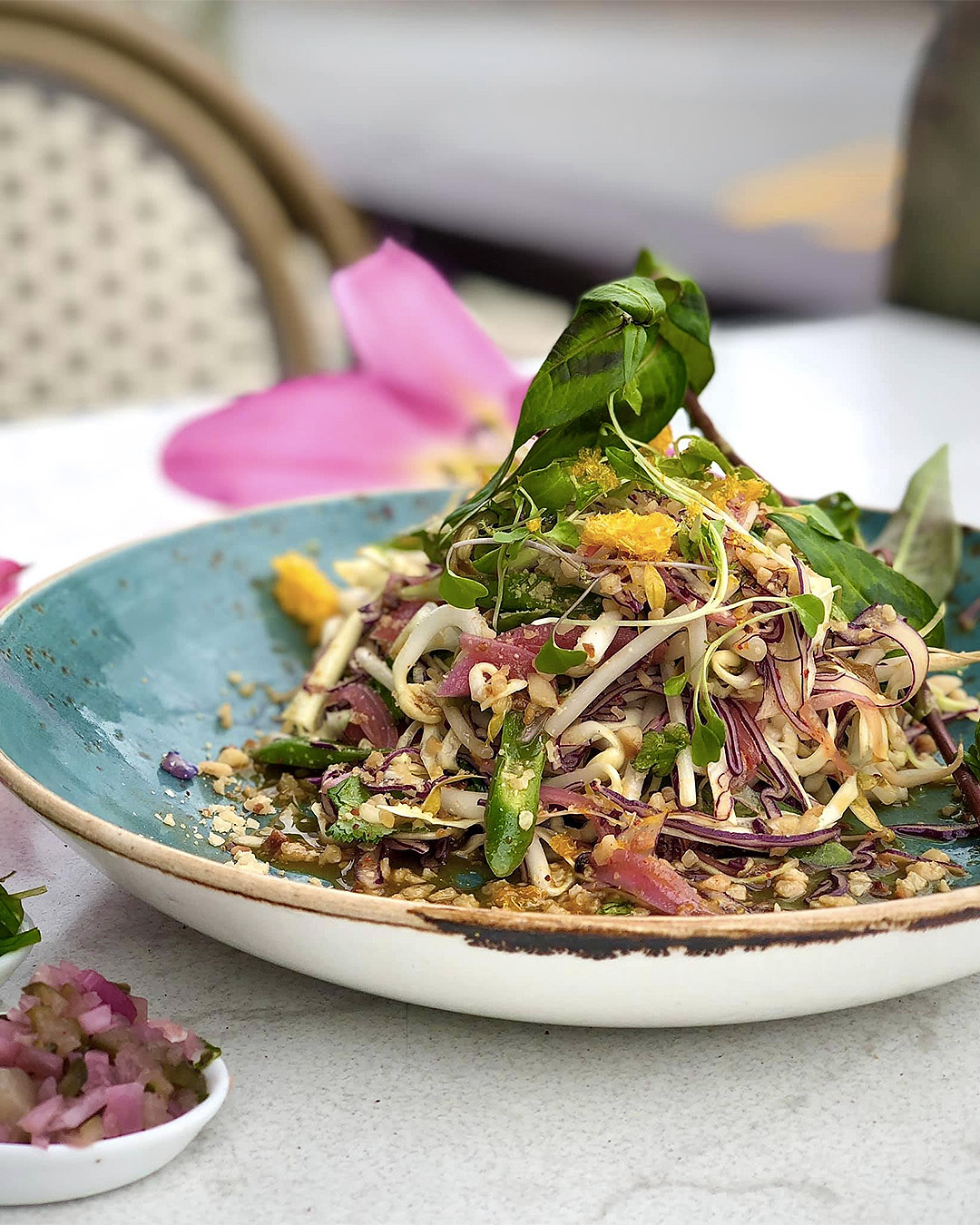 We know you're not supposed to judge a book by its cover, but sometimes you just do. Like when you judge the food is going to be epic at a restaurant based on the fact that the interior is cool and artsy—we may have just done this with Blue Kanu, and it most definitely paid off. The colourful and contemporary restaurant interior blends Pacifica and Asian cultures together in an uber-cool and classy way—aptly named, "Polynasia". This seamless fusion carries on to the cuisine, with a combination of healthy, fresh and exotic dishes that are sure to leave you wanting more. Gather your troops and enjoy the tapas-style selection up at the Hula Hut bar or soak up the art, culture and friendliness of the Pacific in the restaurant—either way, you're in for a cultural soul food session like no other. We recommend trying the pulled duck nachos, salmon poke, Hulu Hulu chicken and one of their quirky cocktails. With a vibrant and fun atmosphere, sip away as you enjoy the delicious food, and if it's your lucky day the staff might just serenade you with live singing and music, no wonder it makes our list of one of Queenstown's best restaurants.
Tanoshi Teppan And Sake Bar
Cow Lane, Queenstown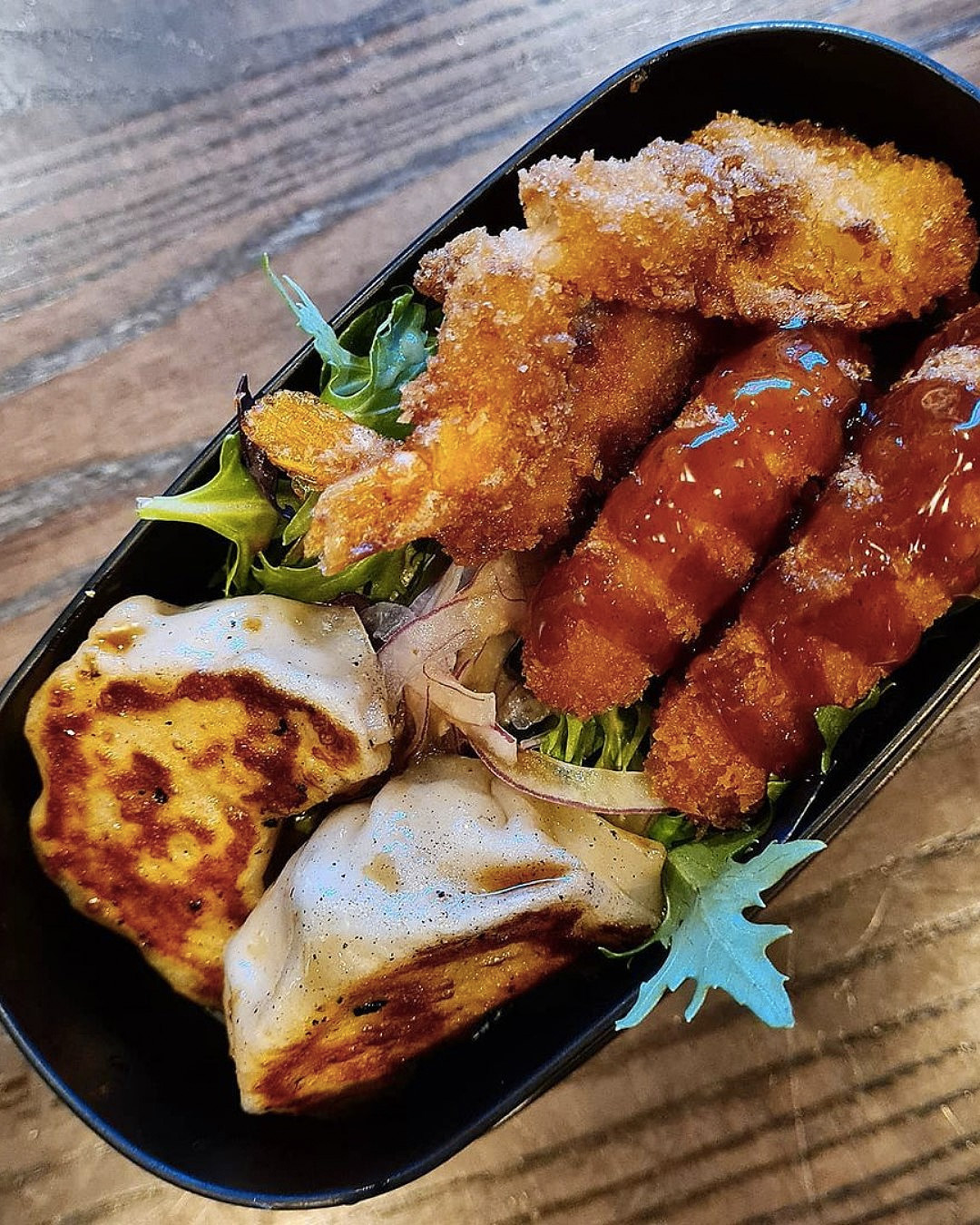 Tucked away in Queenstown Mall, Tanoshi Teppan and Sake Bar is a cosy hidden gem you'll want to run into on a cold winter's day (and any day really). The tapas-style menu, cooked on the teppan grill by chef Tatsuhito Sasakura, is full of delicious shared plates that'll not only leave you with a full belly but a full heart. Choose from a wide range of authentic dishes, including salmon and scallop sashimi, perfectly crispy tempura, dumplings, fried chicken and tasty meat skewers. The authenticity doesn't stop there, with outstanding service that's widely recognised in Japanese culture—this eatery feels like you're perched in someone's cosy home, rather than a restaurant and we love it. Plus, during the day they serve up the most delicious ramen—perfect on a cold day (or a hot one for that matter). And, if you're keen to warm the soul a little more there is an extensive list of sake, whiskey, Japanese cocktails, and Japanese lager that'll leave any alcohol connoisseur pleased as punch.
Nest Bar & Kitchen
Fernhill, Queenstown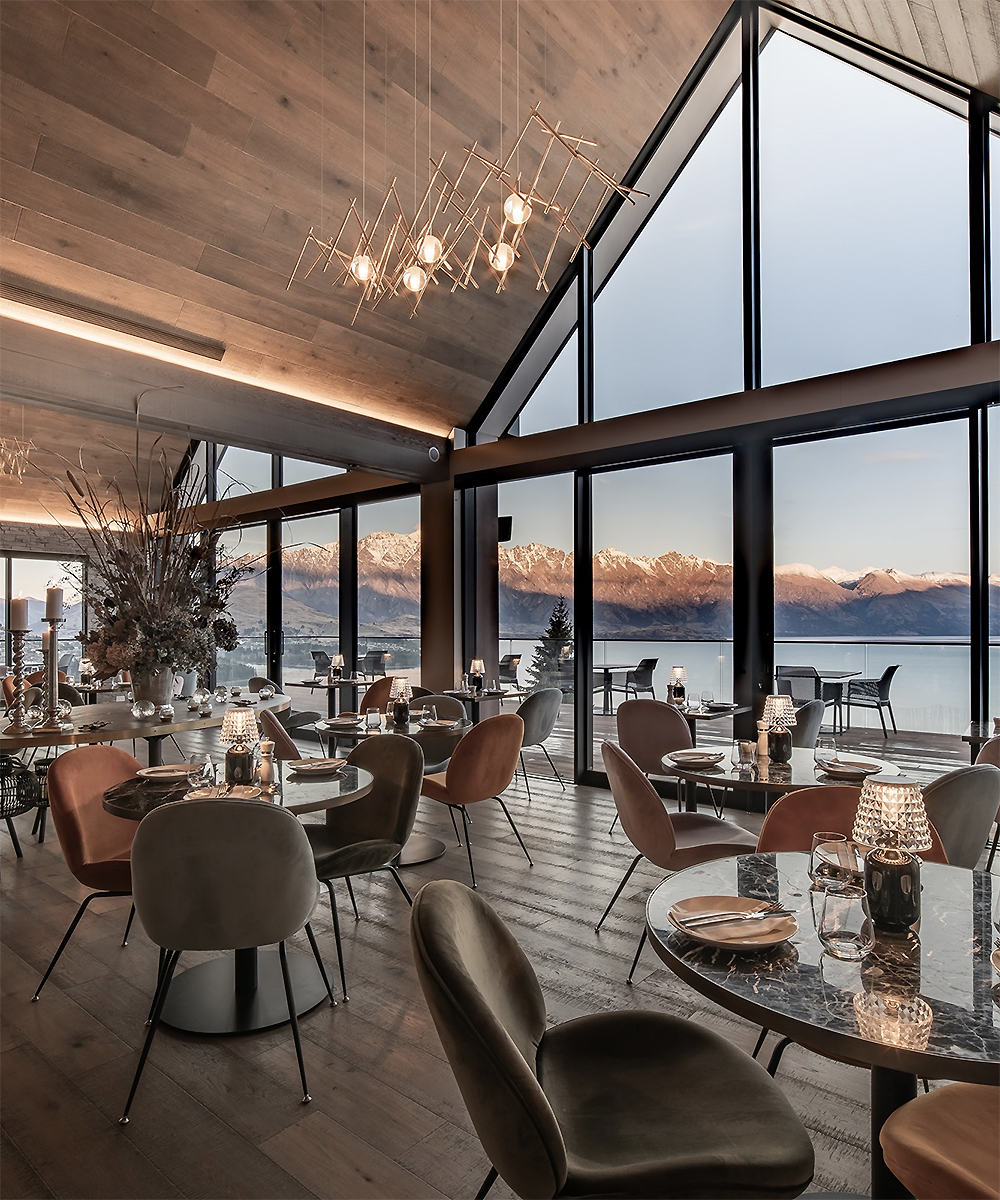 You'll start on a high at Nest Bar & Kitchen—literally, as it's renowned for being the highest alfresco eatery in Queenstown—and with the heights, come stunning views over Lake Wakatipu. With a contemporary twist on much-loved Mediterranean classics, the menu at Nest has six delicious sharing-style sections including street food, small bites and mains—tip: the more friends you bring the more you can order (and you'll want to order everything). We love the street food menu and have to give a special shout-out to the calamari and saffron sliders with a charcoal bao bun, both beautiful and delicious. Other favourites include the seared tuna and salmon, heirloom tomato salad with buffalo mozzarella (delish!), and you can't go past Nest's signature Southern Alps Merino Lamb with lemon couscous, spicy Moroccan sauce, mint and yoghurt. You won't be short of an after-dinner refreshment either, the bar is fully stocked with a specially curated selection of NZ gin and tonics, Japanese whiskeys and has an exclusive Central Otago cellar.
Rātā
Ballarat Street, Queenstown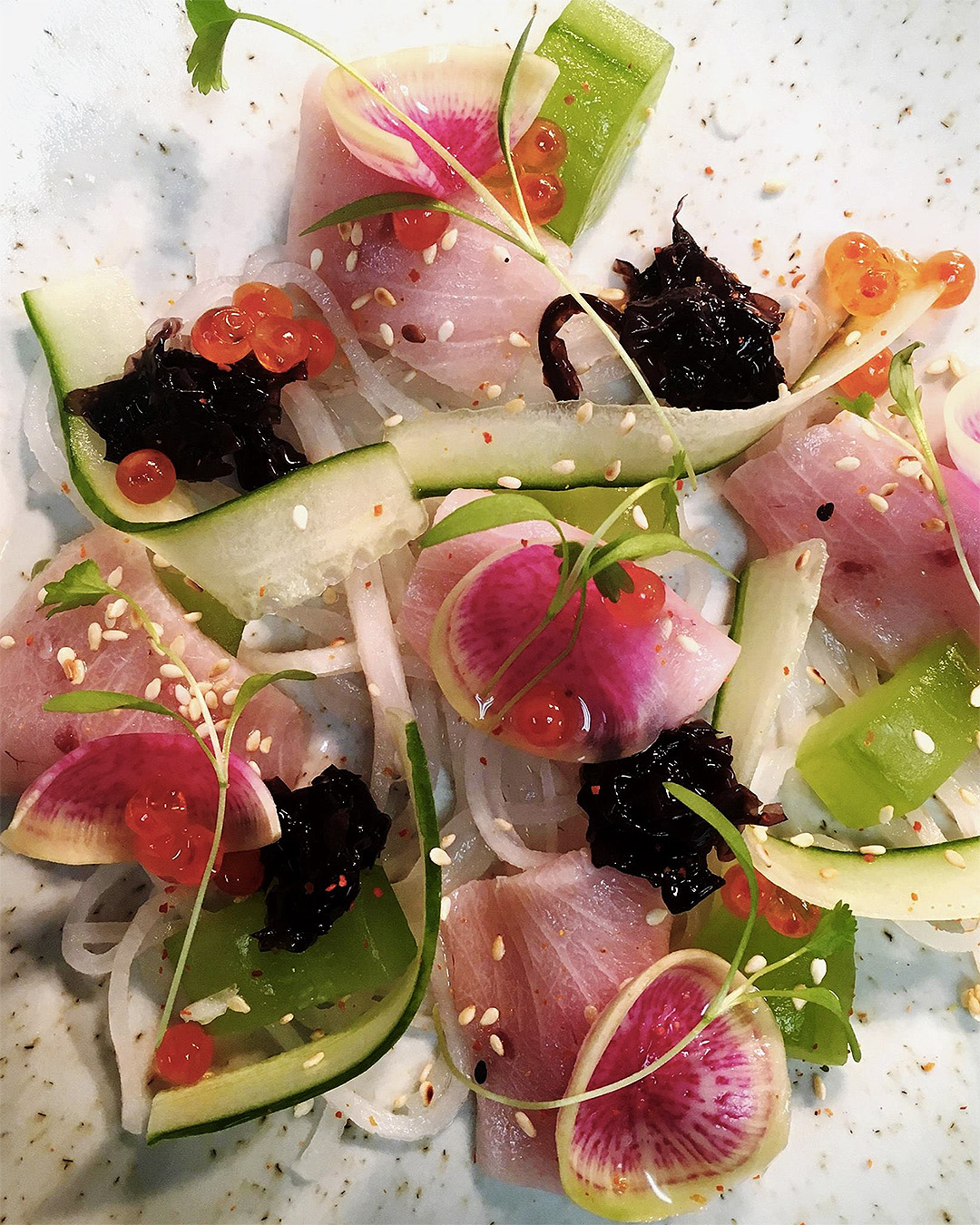 You simply can't write a top dining list in Queenstown without including Rātā, it just wouldn't be complete. The brainchild of legendary celebrity chef, Josh Emett, this eatery is one we recommend everyone tries at least once, foodie or not you'll leave wanting more. The deliciously inventive menu celebrates New Zealand in all its glory, from the freshest produce to locally sourced organic ingredients that are preserved, fermented and dehydrated to bring the flavours of the south year-round. The menu has everything you could possibly want, from grass-fed beef tartare to Big Glory Bay Salmon, Havoc Farm Pork Belly with torched scampi (mmm) and spring carrot and pine nut filo. Whether you're dining in for lunch or dinner you have to try the eatery's modern twist on the infamous NZ classic cheese roll—the Southland Windsor Blue Cheese Roll with preserved apricots and honey and mustard which will blow your socks off in more ways than one. It's not hard to tell why this is one of the best restaurants in Queenstown.
Botswana Butchery
Marine Parade, Queenstown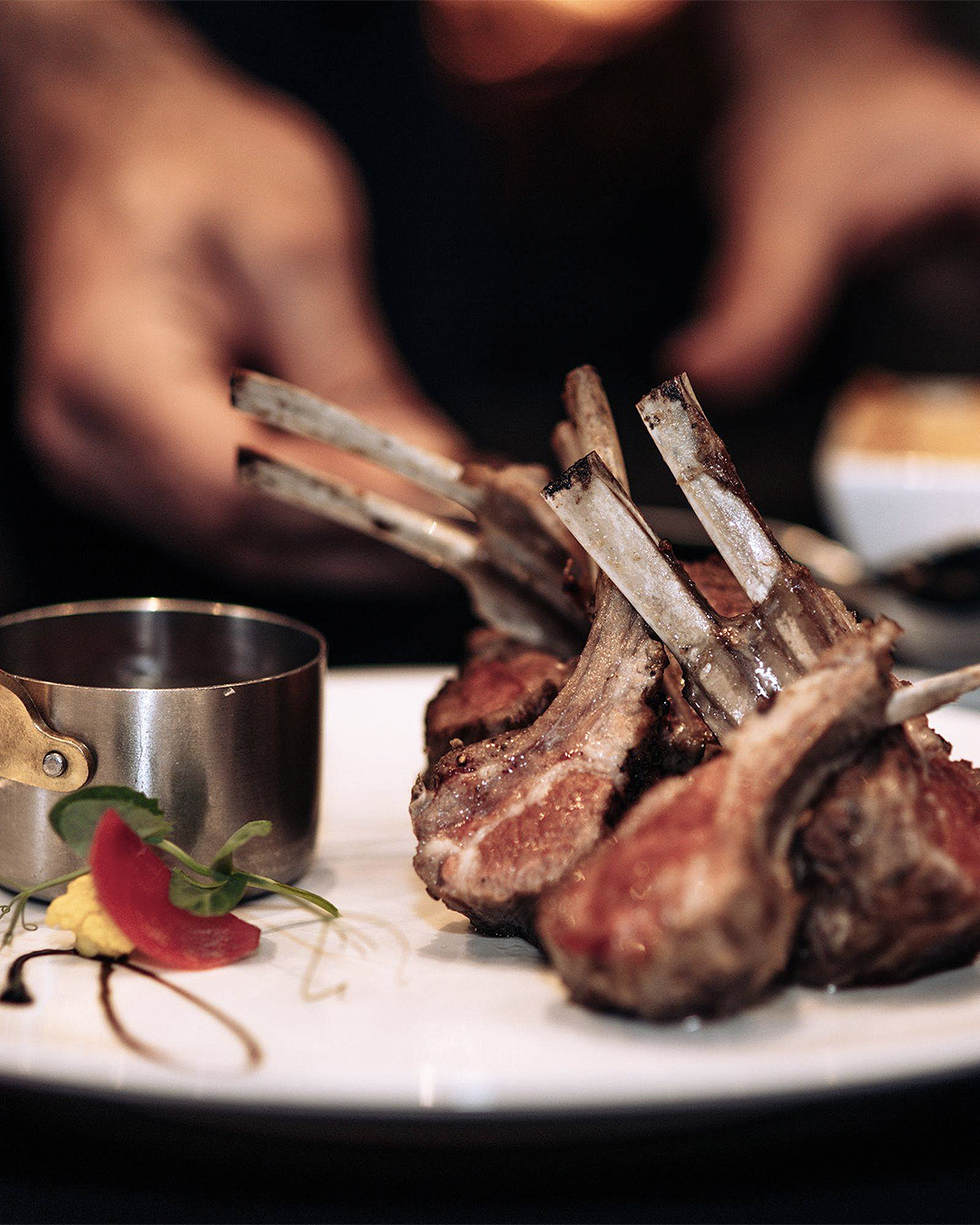 A well-oiled Central Otago establishment, Botswana Butchery is undeniably one of Queenstown's best and most renowned restaurants. Housed in Queenstown's historic Archer's Cottage, the ever-so-stylish and inviting setting will instantly make you want to stay all night long and with roaring fires and lake views, there really is no reason to ever leave. Sit in complete luxury, while you enjoy the superb menu on offer—everything from the finest cuts of wagyu eye fillet and slow roast lamb shoulder from the "Butchers Block" to an extensive range of seafood (try the Flash Fried NZ Paua with garlic and lemon—yes!). And to wash it down, both the dinner and lunch settings can be matched with a recommended wine from the restaurant's private 1800-bottle cellar. The attention to detail in this establishment is ten-fold, everything from the service to food to wine—you'll feel right at home.
Boardwalk
Steamer Wharf, Queenstown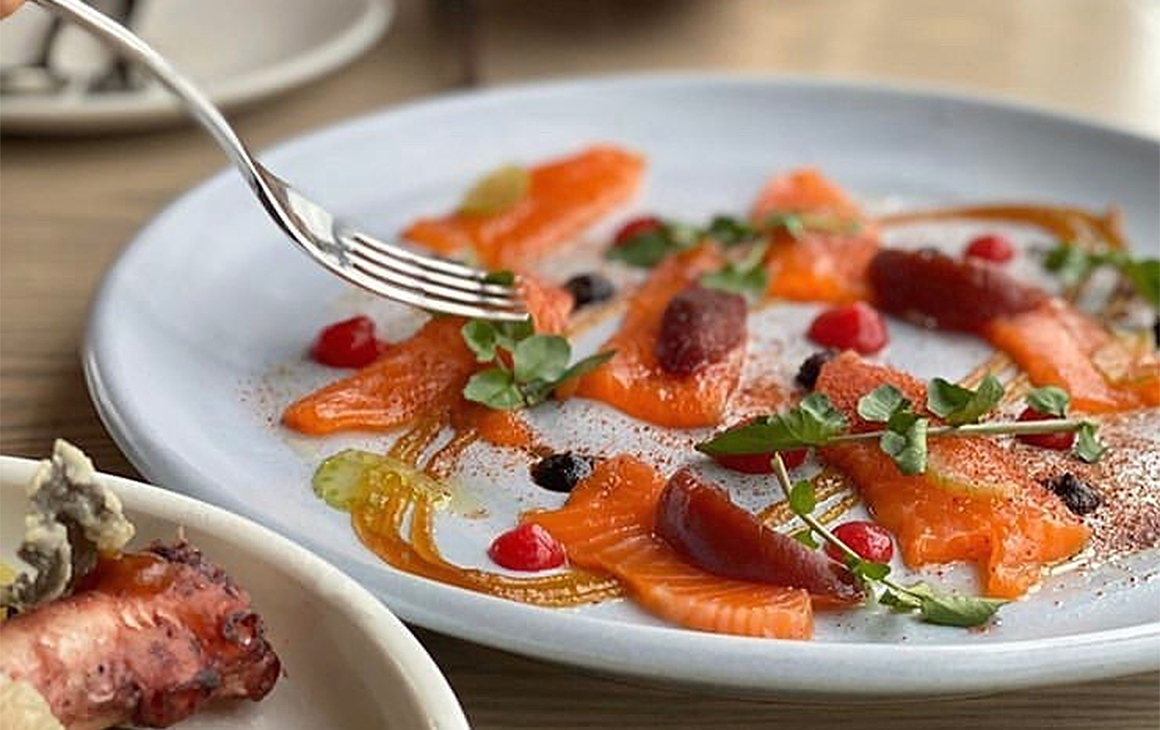 Relatively new to the iconic Steamer Wharf and yet landing itself squarely on the list as of one QT's best restaurants, Boardwalk is giving Queenstown's fine dining scene a shake-up. Dining here is the complete package, from the nautical-lush setting to the impressive views of Lake Wakatipu and an evolving menu offering the freshest seafood, local meats and beautifully prepared produce. Get things started with the walk-up oyster bar, yes, you read that correctly. Daily from 9:30am (and year-round), you can enjoy fresh, live-shucked oysters—whether you have one or a cheeky dozen, you'd be silly not to head upstairs to the star of the show. The restaurant is a true culinary experience, from the beautifully presented Grilled North Island Octopus with lemongrass mayo and chilli to the mouth-watering Cardrona Merino Lamb Rack and everything in between, you really can't go wrong. The chefs have even gone one step further to create a separate full vegetarian menu. And if the first two courses have you wanting to take things to third base (recommended), the dessert menu is top-notch. Whether you select the Whittaker's Chocolate Delice or a moreish cocktail from the specially-curated dessert cocktail menu, you can indulge as you admire the majestic Lady of the Lake, the TSS Earnslaw steaming away.
Fergburger
Shotover Street, Queenstown
If you're looking for a spot to refuel after a big day of activities, or a big night out (we're not judging) go straight to Fergburger. If you haven't heard of this one, you may just be living under a rock, as it's not only New Zealand's but one of the world's favourite burger joints and it's right here in our backyard—and as such no self-respecting list of best Queenstown restaurants would be complete without it. Make sure you bring your appetite, as the burgers are no small feat. You can't beat the classic Fergburger, with Prime NZ beef, the quirky-named Cockadoodle Oink (crumbed chicken and bacon—geddit?) or the Holier Than Thou, spicy satay tempura tofu burger mmm. There's a line outside 24/7, so prepare for some people watching as you wait for your feast or take a local's tip and call in your order, swing by the pick-up window and pop down to the lake (just watch the pesky seagulls who are also partial to a Fergburger treat or two). With Fergbaker, Mrs Ferg Gelateria and Fergbar right next door, you've pretty much got everything you could ever need in one spot.
The Best Restaurant In Glenorchy
The Dining Room At The Headwaters Eco Lodge
Glenorchy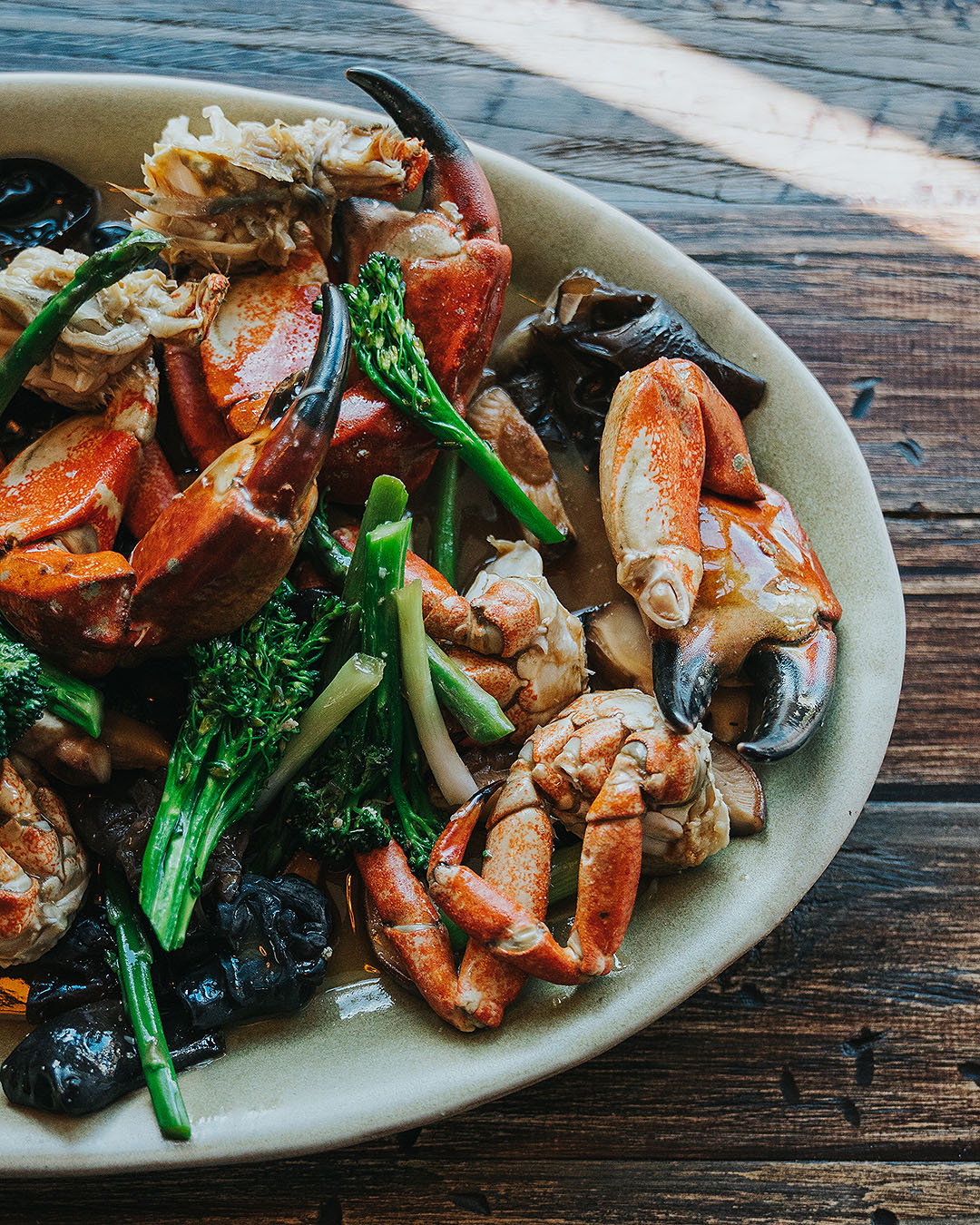 A spectacularly scenic 45-min drive from Queenstown, on the northern shores of Lake Wakatipu, a divine destination dinner awaits! Helmed by award-winning chef, Pete Gawron, The Dining Room at The Headwaters Eco Lodge in Glenorchy is a culinary adventure not to be missed. Inspired by his escapades in Morocco, Thailand and Europe, Gawron's evolving menu incorporates daily garden-to-table dishes made with freshly picked produce from the organic kitchen garden and matched with local wines from the Central Otago region. This uniquely holistic approach runs right through to the establishment itself, with nearly every element of the thoughtfully designed building made from recycled materials, how cool? Even cooler, the rustic-luxe retreat offers a wine, dine and stay package meaning you can stay and enjoy the peace and tranquillity just that little bit longer… after all, there's gotta be a reason (or ten) why Glenorchy has been coined the 'scenic gem of New Zealand'.
All that munching got you thirsty? Hit up one of Queenstown's best bars.
Image credit: The Dining Room, The Sherwood, Margos, Flame, The Grille by Eichardt's, Blue Kanu, Tanoshi Teppan And Sake Bar, Nest Bar & Kitchen, Rātā, Botswana Butchery, Boardwalk, The Dining Room.