Foodie wander lusters take note, just an hour outside of Queenstown you'll find Wanaka, a picturesque lakeside town boasting some of New Zealand's best eats and drinks. We're talking everything from French fare to authentic Italian pizzas, family-friendly bistros and casual dining delights—there's something for every night of the week and more.
Lick your lips and prepare to tuck in because here are the best restaurants in Wanaka in 2023.
Kika
Dunmore Street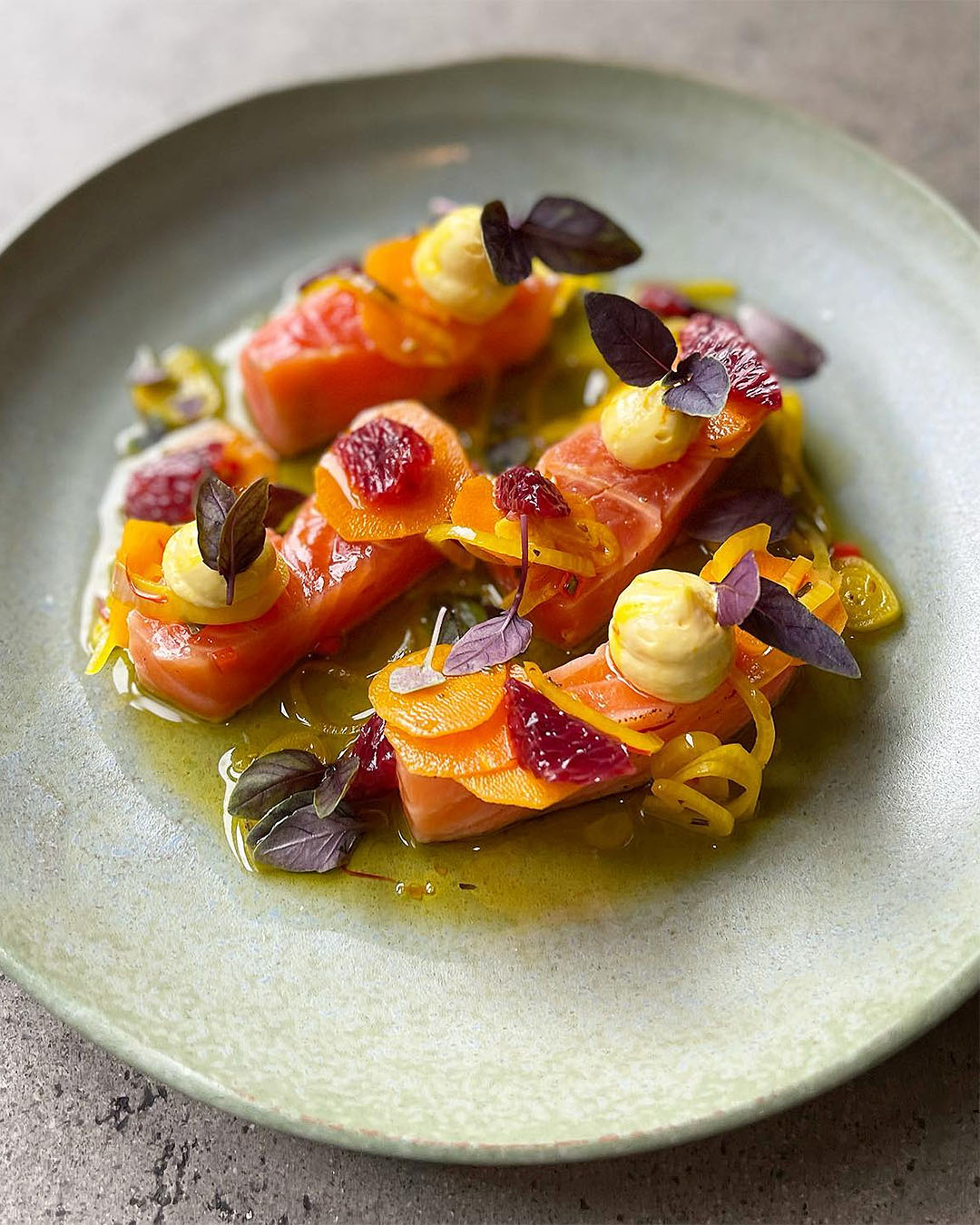 When in Wanaka, make sure to treat yourself to a visit to Kika. The modern tapas-style restaurant, owned and operated by multi-award-winning chef James Stapley, boasts an elegant, comfortable atmosphere that you just won't want to leave. Peruse the curated drinks menu for your poison of choice, including local craft beer, cocktails or spirits. Our top picks for sensational starters are the fresh burrata with crispy kale and sourdough, the melt-in-your-mouth seared tuna with bonito mayo and the tea-smoked duck waffles with goat feta and beet puree. Beef up your selection with some larger plates like the market fish with green-lipped mussels, or the Jerusalem artichoke and goat's cheese agnolotti with brown butter. A word of warning though, save room for a sweet treat like the hazelnut cake with praline creme, espresso cremeux and chantilly…yum!
Alchemy
Ardmore Street
Alchemy is a cosy, neighbourhood bistro that serves up heart-warming soul food on the shores of Lake Wanaka. Whether you're after a long brunch with jaw-dropping views or a welcoming spot for dinner or a tipple or two, this contemporary eatery provides the goods from morning until late, seven days a week. With a brunch menu serving mouthwatering meals, from ham and cheese toasties to chocolate chip banana bread and eggs in many different ways, alongside fairtrade roasted coffee to kick your A…M into gear, this is the spot to start your day. You can tell it's owned by a young family as it's fully equipped for those small bellies too—kids can choose from toasties, waffles, mac 'n' cheese and fish and chips. From 4:30pm, the seasonal dinner menu does not disappoint either with all the bistro classics, albeit with a delicious Alchemy twist! Try the short rib beef ragu with pappardelle and parmesan, the pork belly with french green gnocchi or the roasted butternut pumpkin with savoury granola. Wash it all down with a good old chilli marg or gin sour and the evening is well and truly your oyster.
Francesca's Italian Kitchen
Ardmore Street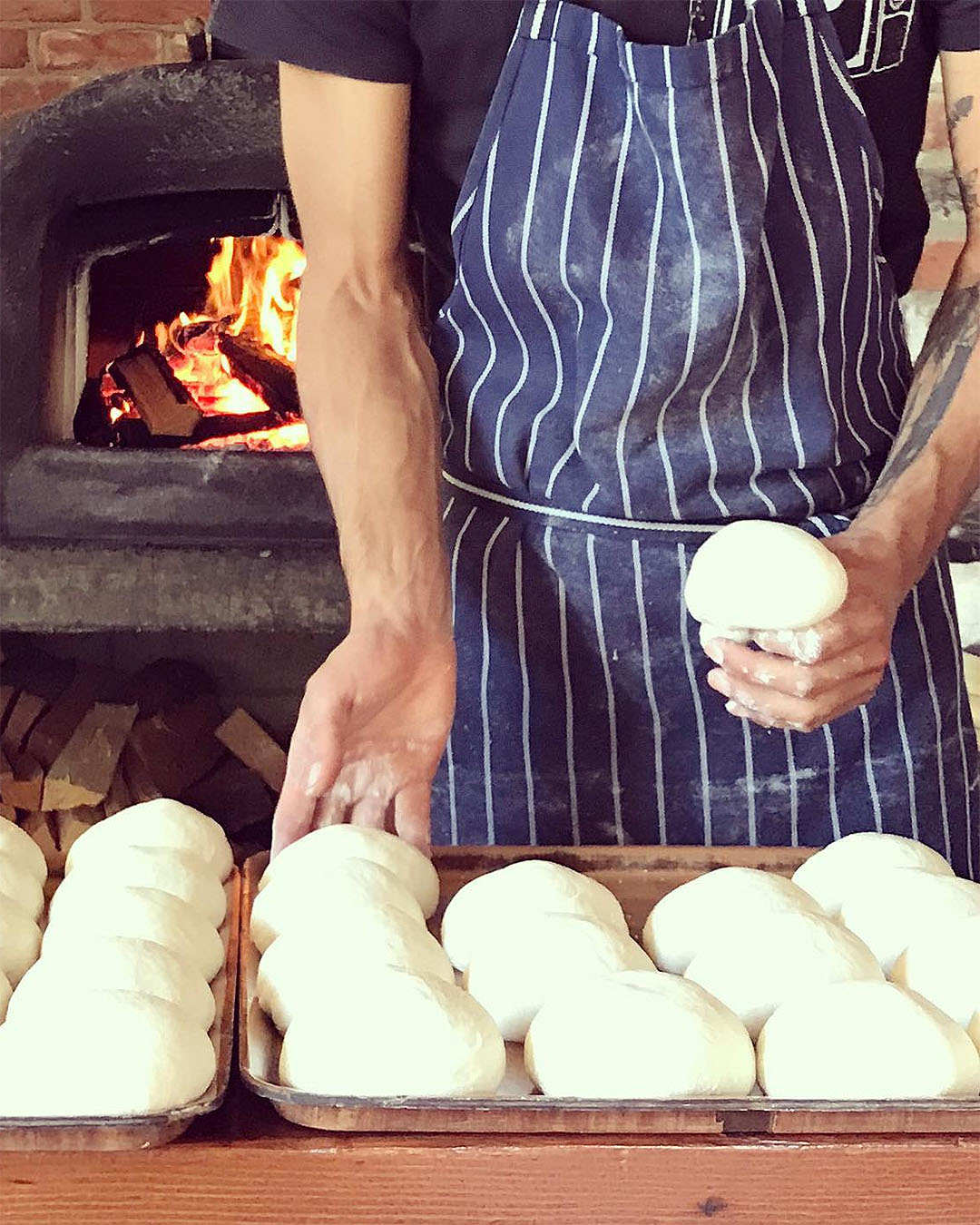 If carbohydrate is your middle name, Francesca's Italian Kitchen is the place for you. Serving up authentic Italian cuisine that will cure any craving, this place is a must-try on the Wanaka dining circuit—but beware, it's so good that it's buzzing every night of the week, so make sure to book ahead. Kick off your evening with crispy potato skins doused in truffle oil, porcini salt and pecorino, which are made from, you guessed it, gnocchi cast-offs. Chase this up with the legendary house-made potato gnocchi with braised beef cheeks, and of course, a traditional woodfired pizza is a must-order (think Pepperoni, Napoletana or the classic Margherita). Craving some sweet, sweet goodness to finish? With all the classics from cannoli to tiramisu, affogato and gelato you'd be rude not to sample at least one (or two, or three…). Hey, we're not judging.
Bistro Gentil
Golf Course Road
This elegant yet humble outpost unexpectedly boasts some of the most delicious eats in Wanaka. Bistro Gentil takes traditional French food and flavours to a new level, serving modern fare carefully crafted by Head Chef Mario Rodrigues. Dig into sensational bites like French onion soup with gruyere croutons, the half-deboned roast duck with red cabbage relish, chorizo, and Brussels sprouts or a fromage board with imported cheese from France. Alternatively, opt for a five-course tasting menu or 'trust the chef'—a choice which offers varying menus each evening—we highly recommend adding the wine pairing to top it all off. You can say merci later.
Red Star Burger
Ardmore Street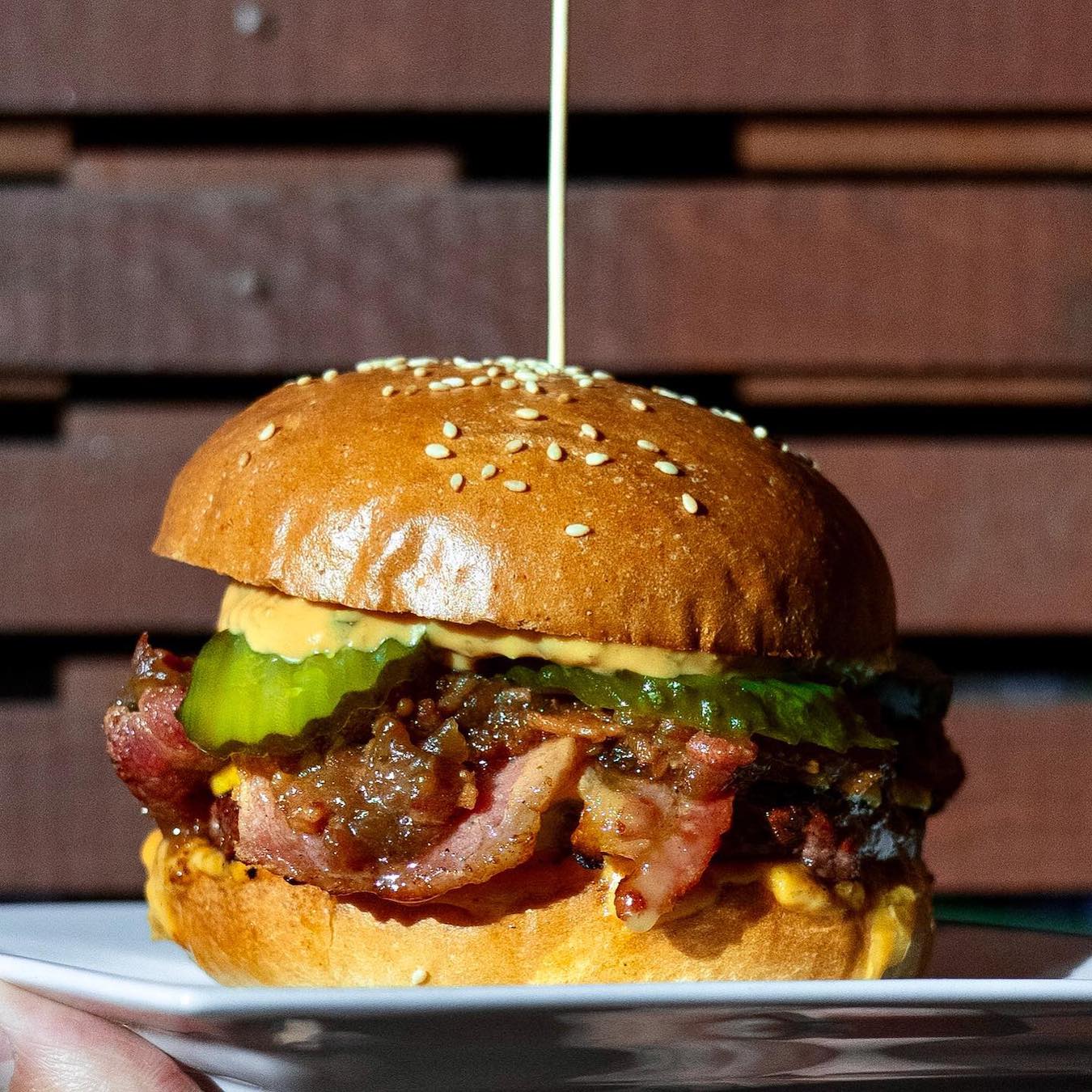 Burger lovers are well catered for at Wanaka's Red Star Burger—this joint has been serving up mouth-watering eats for more than 15 years! The chefs make all of the sauces and patties in-house and the ingredients are all sourced locally, it's no wonder this place is so darn popular. Whether you're into beef, chicken, lamb, venison, fish or veggies, there's something for everyone—order, and rest assured that whatever you choose, an absolute flavour bomb is about to hit your palate in the best way possible. We also suggest adding a double chocolate thick shake and big old box of fries to your order because really, what's a burger without fries? Could this be the Ferg Burger of Wanaka? Head along and try to find out for yourself.
Tititea Steak House
Ardmore Street
Meat lovers, it's time to party! Tititea Steak House is ready and waiting to serve you the tastiest, juiciest meats from the finest south island farms… think Wakanui beef, Te Mana lamb and Savannah ribeye. As Wanaka's premium steakhouse and bar, you can't go wrong with your selection, whether you're after succulent melt-in-your-mouth lamb shoulder, a tender juicy steak or for the vegetarians and vegans among us, a perfectly seasoned cauliflower steak with portobello mushrooms. The wine list does not disappoint either, with a range of handpicked tipples that showcase some of the spectacular local winegrowers in the region—select a drop to match your main, sit back and relax as you appreciate the stunning Wanaka surroundings.
Cardrona Hotel
Cardrona Valley Road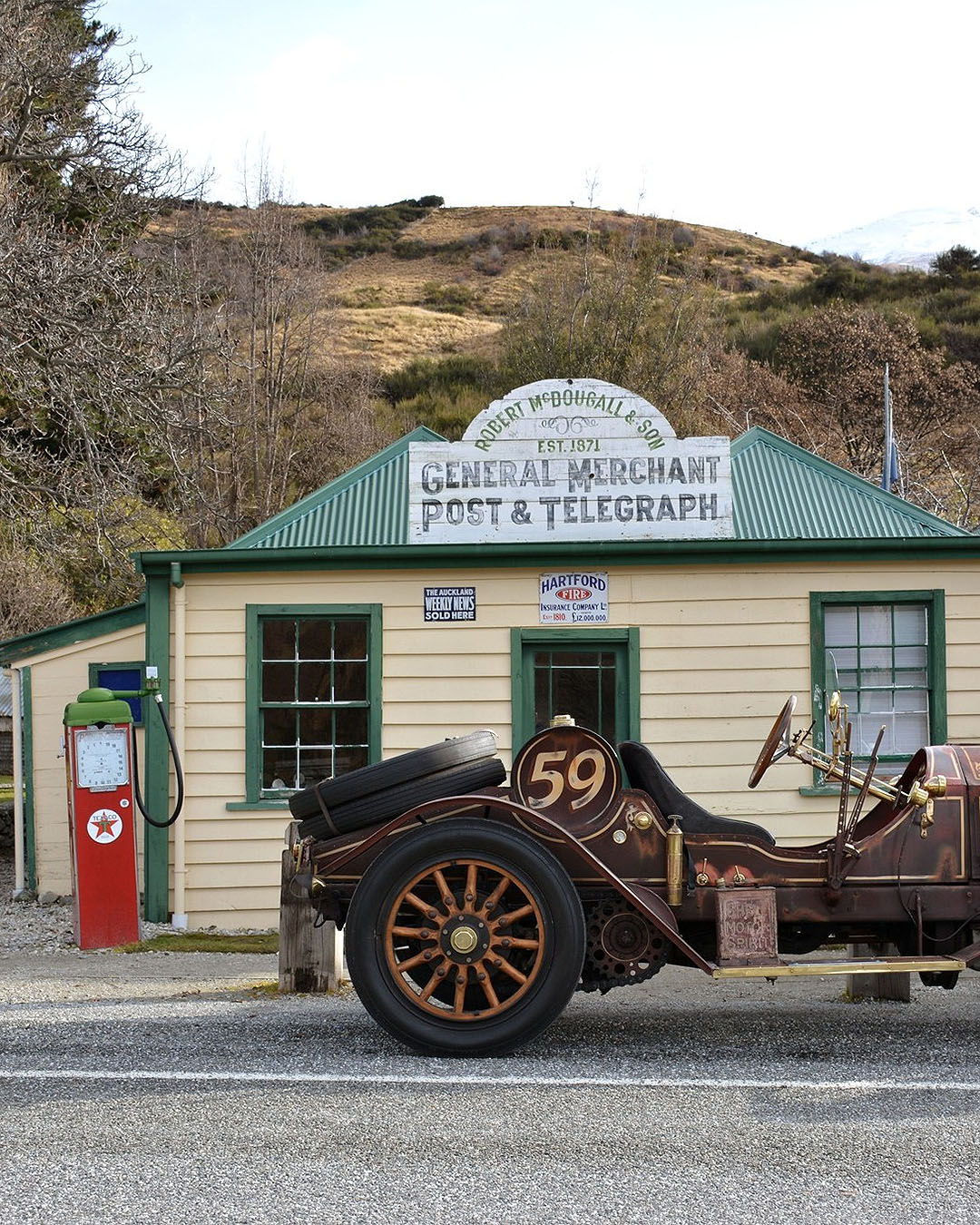 Make your way up Crown Range Road for some succulent pub grub at Cardrona Hotel, one of New Zealand's oldest historic hotels and most photographed buildings. Nestle yourself into a cosy corner with a mulled wine and devour old favourites with a Central Otago twist—think ale-battered blue cod with fries and smashed peas, or a drool-worthy venison and bacon burger with smoked cheese and beetroot relish. Do us a favour, and whatever you order make sure to get a side of 'frickles' AKA crumbed and deep-fried dill pickles served with a bloody mary dipping sauce… hell yeah! They're supposedly the best in the business, but beware they do sell out! Once your savoury tooth is satisfied, there's a legendary sticky date pudding or vanilla crème brûlée calling your name.
Federal Diner
Helwick Street
Tucked down a laneway off Helwick Street you'll find the Federal Diner, a hidden gem and local's favourite away from the crowds. Serving up flavoursome bites from breakfast, through to lunch and dinner, Federal Diner is your one-stop-shop for yummy eats in Wanaka. In the morning grab an epic cheese scone or bacon butty to pair with your coffee from Wellington's Emporio or at lunch why not try the jackfruit & mushroom roti? If it's a chilly Otago day, the smoky seafood chowder with prawns and crusty ciabatta is all yours for the taking. The dinner menu expands on the lunch offering with soft, flaky flatbreads, think marinated aubergine or lamb kofta, delicious roti combos—the pork and hoisin is a must try—and other tasty bites like the grilled miso salmon and slow-braised beef brisket. You'll be absolutely spoiled for choice, and we know you'll leave wanting more.
Big Fig
Ardmore Street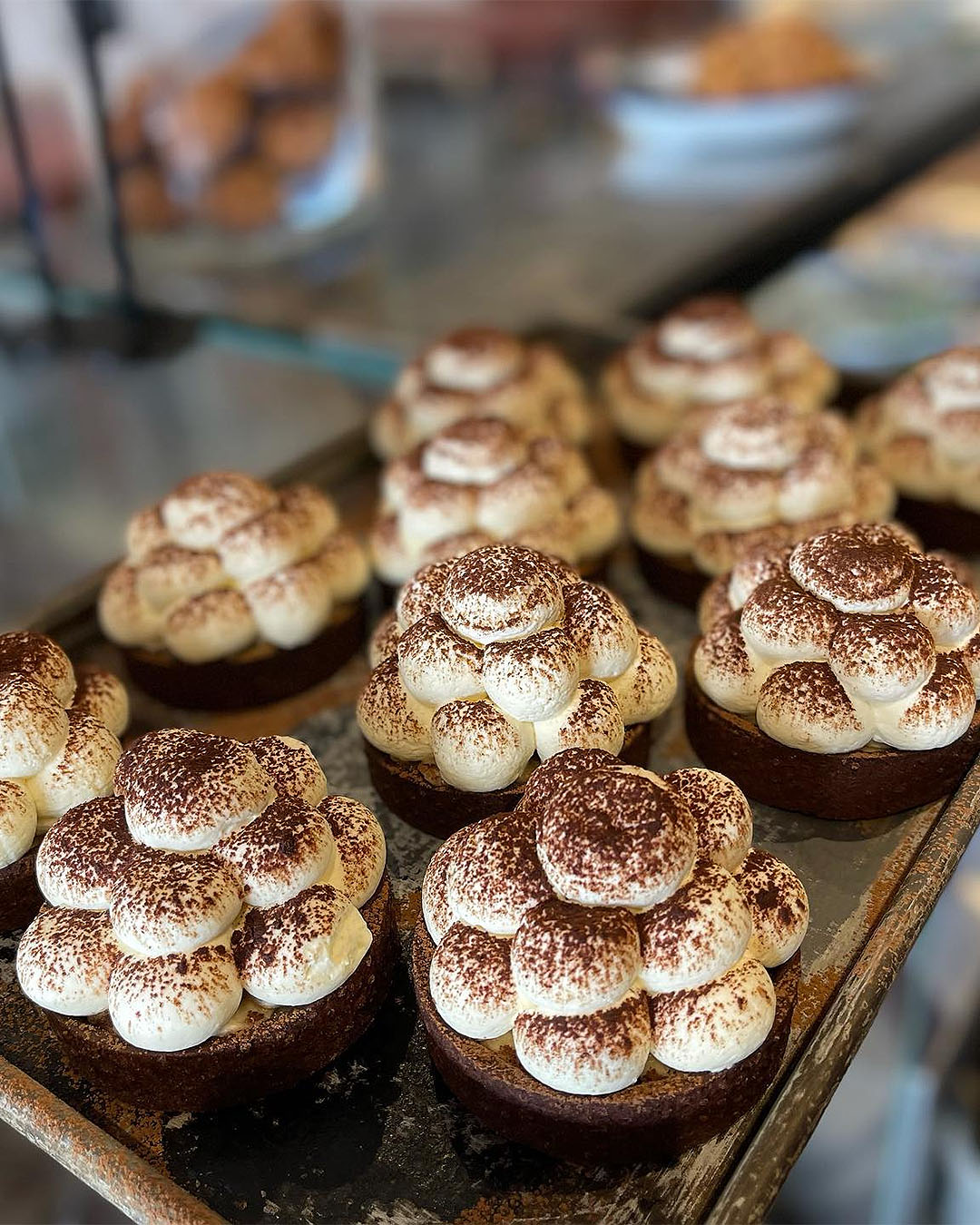 Big Fig's motto is 'slow food, served fast' and honey, we're here for it. Dishing up a deli-style breakfast from 8am–11am, it's easy to overindulge in the homely Lebanese-inspired fare. We're talking Middle Eastern granola with stewed fruit and sweet labneh, the famed shakshuka or sweet treats like tahini chocolate brownie. If you're looking for a quick, casual lunch or dinner this joint should absolutely not be overlooked. With a seasonal offering of slow-cooked meat dishes, plenty of vibrant vegan and vegetarian fare and stunning salads, there's truly something to please every palate. Choose your serving size based on your appetite, and the friendly team will fill your plate with your choice of goodies from the cabinet that day—enjoy your food with friends while dining in, or take it away for a night at home (or maybe to impress someone at a dinner party? We know the drill).
Got some time in this glorious town? Here are the best ways to make 72 hours in Wanaka count.
Image credit: Kika, Kika, Francesca's Italian Kitchen, Red Star Burger, Cardrona Hotel, Big Fig.