Great news for Basso locals, the iconic Bassendean Hotel is reopening on Wednesday 21 September after its $7 million reno.
The new venue acquired by Aus Venue Co will boast an increased 750 person capacity along with loads of new spaces for guests to enjoy including spacious courtyards, beer gardens, and lush outdoor bars to relax in, a state-of-the-art sports bar, and a bespoke playground for the kids to run loose on. Don't fret though, the revamped hotel will still pay respect to the heritage and character of the 90+ year old building.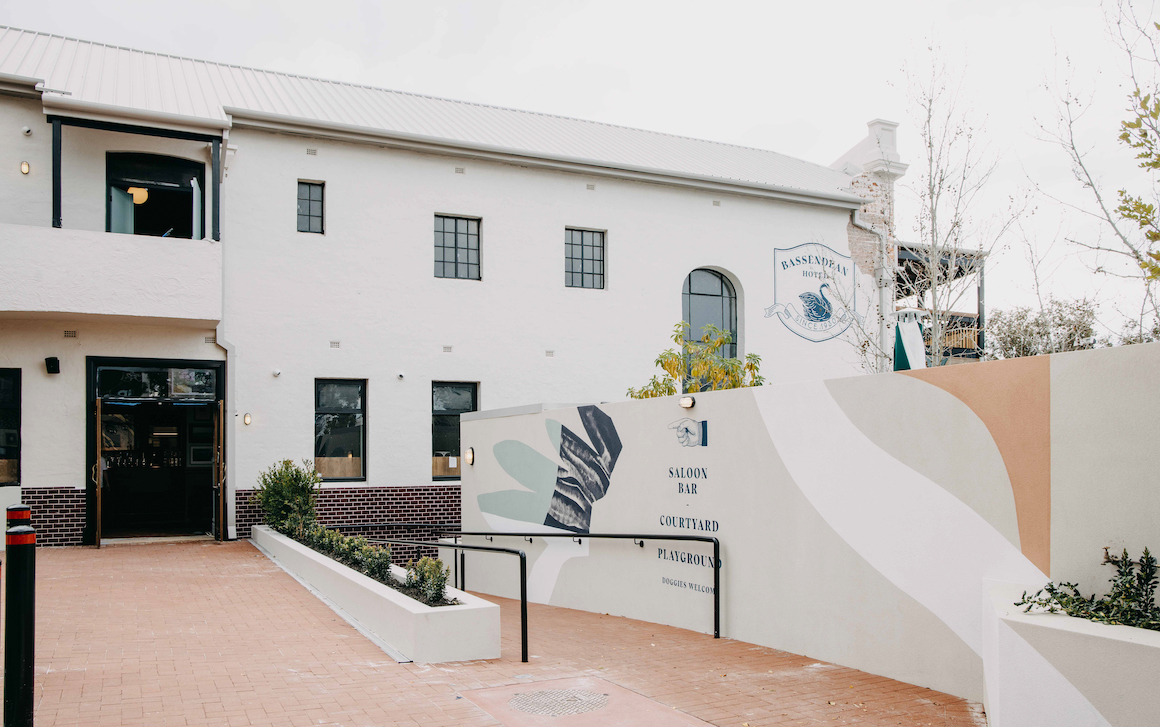 To break it down, the iconic hotel now has six bars, two kitchens and nine signature zones spread out over two levels. There's an old school Saloon Bar, lined with historical pics curated by local historian Jennie Carter, a beaut family-friendly courtyard with a new playground overlooking Old Perth Road, and the brand new Connelly's Sports Bar which is kitted out with all the tech a sports fan could dream of. But we're probably most excited by the promise of cocktails and bespoke gin and tonicas in the new Gallagher's Speakeasy up on level two.
Explore a little further and you'll find Daphne's Snug, a cosy spot for special occasions that pays tribute to the private pub rooms women gathered in back in the day, and The Club Room, a large lounge space for the community to gather in.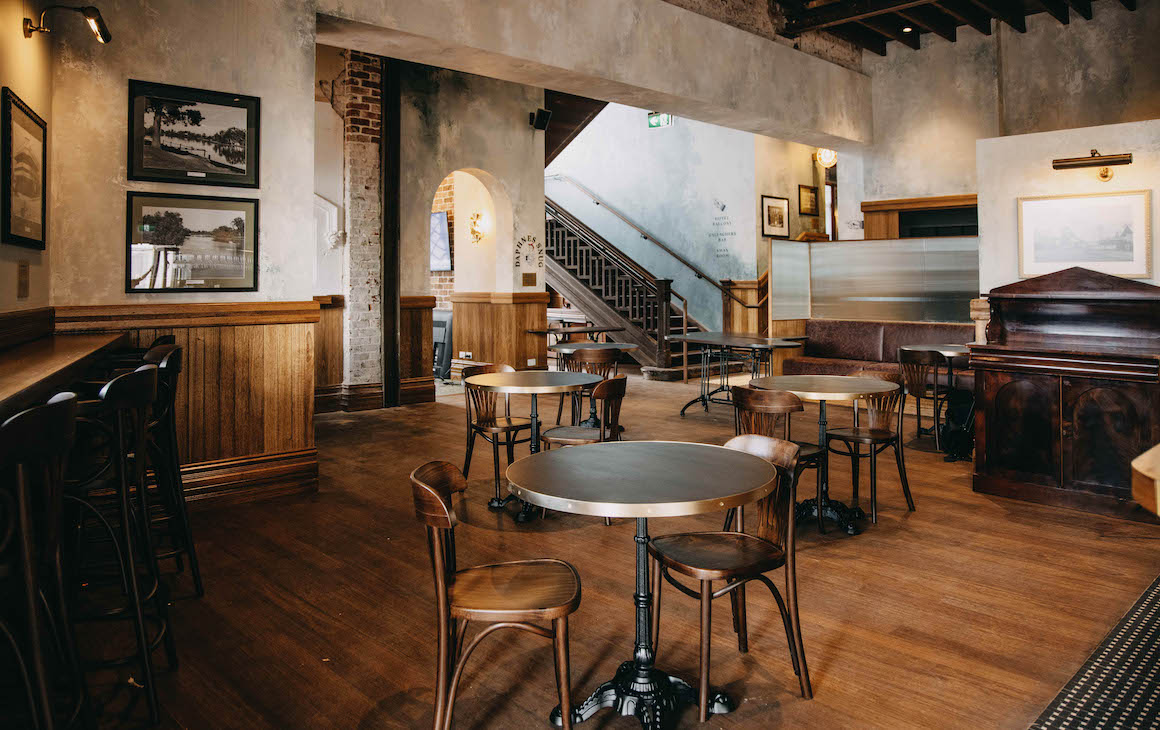 Along with all the aesthetic updates, you can expect a revamped dining menu serving up a fresh take on pub faves, vegetarian and vegan options, and signature dishes such as a classic Berkshire pork chop, grazing platters and fish and chips beer battered in the Bassendean brewed Nail Ale. Plus, keep an eye out for the woodfired pizza menu—not only are they installing a whole new kitchen downstairs, but they've also made room for a few woodfired pizza ovens.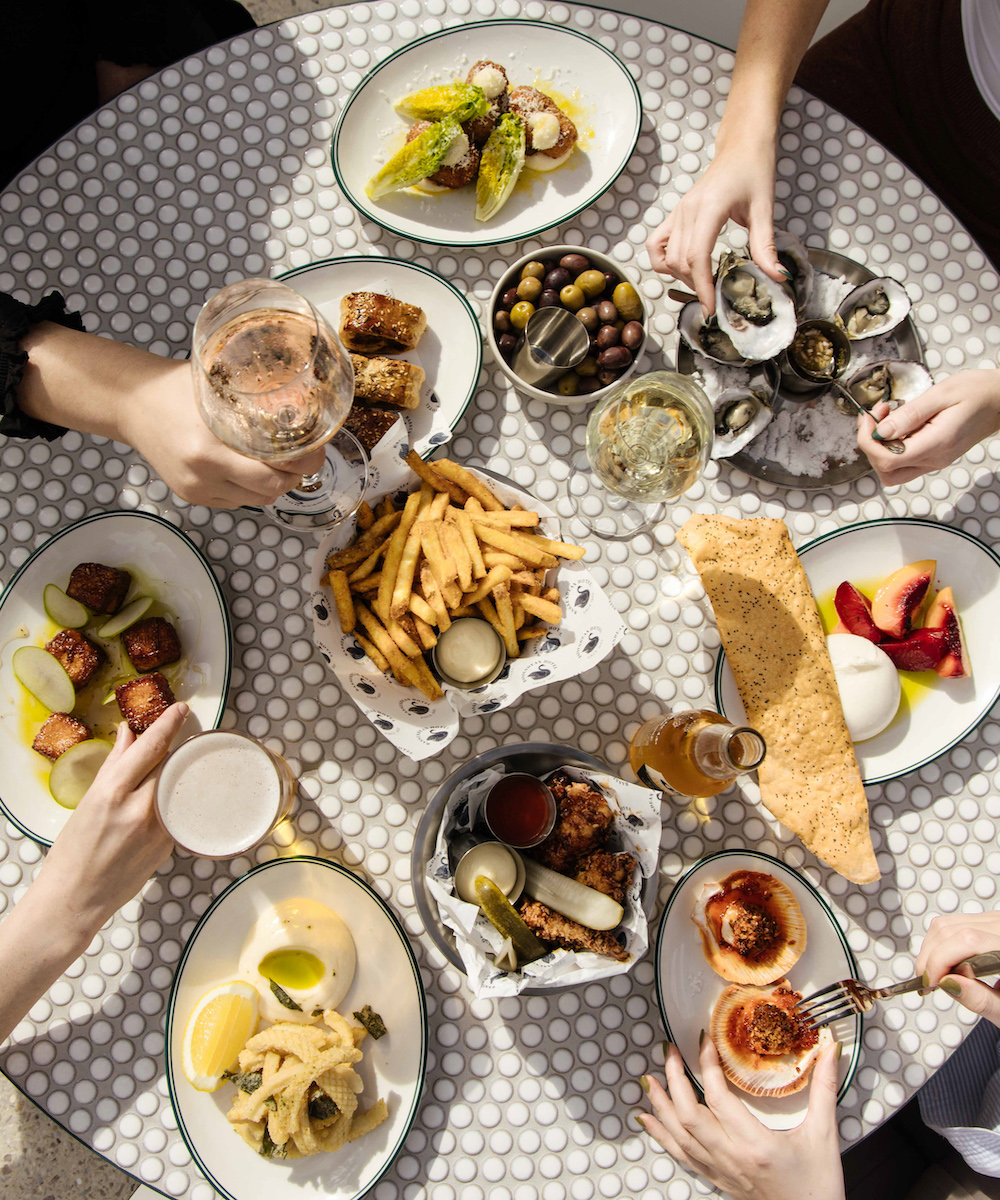 Keep your eyes peeled, The Bassendean Hotel is due to open Wednesday 21 September.
Image credit: Supplied