There's no denying that the South West region of WA has an endless list of things to offer—whether it's for a cozy winter getaway, a food-filled fiesta with your friends, or a chilled out surfing vacay, there's something for everyone. But why slum it in a campsite or cheap Airbnb every single time when you can live it up in complete luxury?
And for luxe holiday rentals in the South West, Private Properties are the real deal. They work directly with owners of only the most luxe homes, which would normally not be available to the public, and provide quality end-to-end service for guests using the platform.
Little disclaimer: these are the creme de la creme of holiday homes, so they're not cheap but don't let the price tags scare you away. If you round up enough mates or rope in the whole extended family, it's actually not too bad. Plus, you've gotta put that untapped international travel fund to use somewhere, right?
Without further ado, here are ten of the most beautiful holiday homes in the South West, designed to keep you and your fam feeling fancy.
Serene Shores
Eagle Bay
Missing being able to travel to those beautiful exotic islands in Greece? Not a problem—Serene Shores is the next best (if not better) thing. Think Mediterrenean hillside glamour perched atop Eagle Bay, with sweeping views of the crystal waters to Point Picquet. Easily housing 8 people, this beautiful place boasts four gorgeous bedrooms, a fireplace, and a pool overlooking the ocean. Perfect for a big group of friends or a couple of families wanting a cosy and classy getaway, get in quick—this is booking out fast.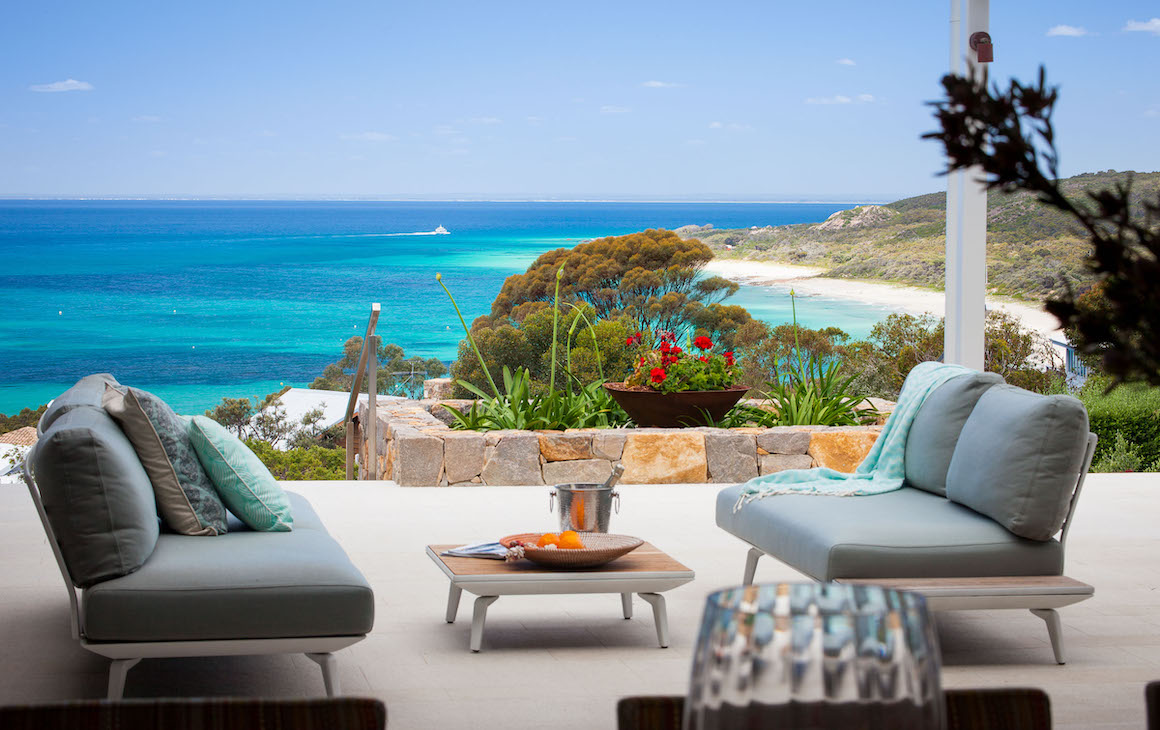 The Lookout
YaLlingup
As we know, WA has some of the most beautiful beaches in the whole world. Yallingup is no exception—the pristine waters and shallow reef accompanied by sugary white sand is one of the many reasons why we love this beachy 'burb. The Lookout holiday home makes the most of this natural wonder with a stunning BBQ balcony. Spend your evenings gazing at 180 degree views of the beach all the way to Canal Rocks. Book in for your next chill getaway for up to 8 people.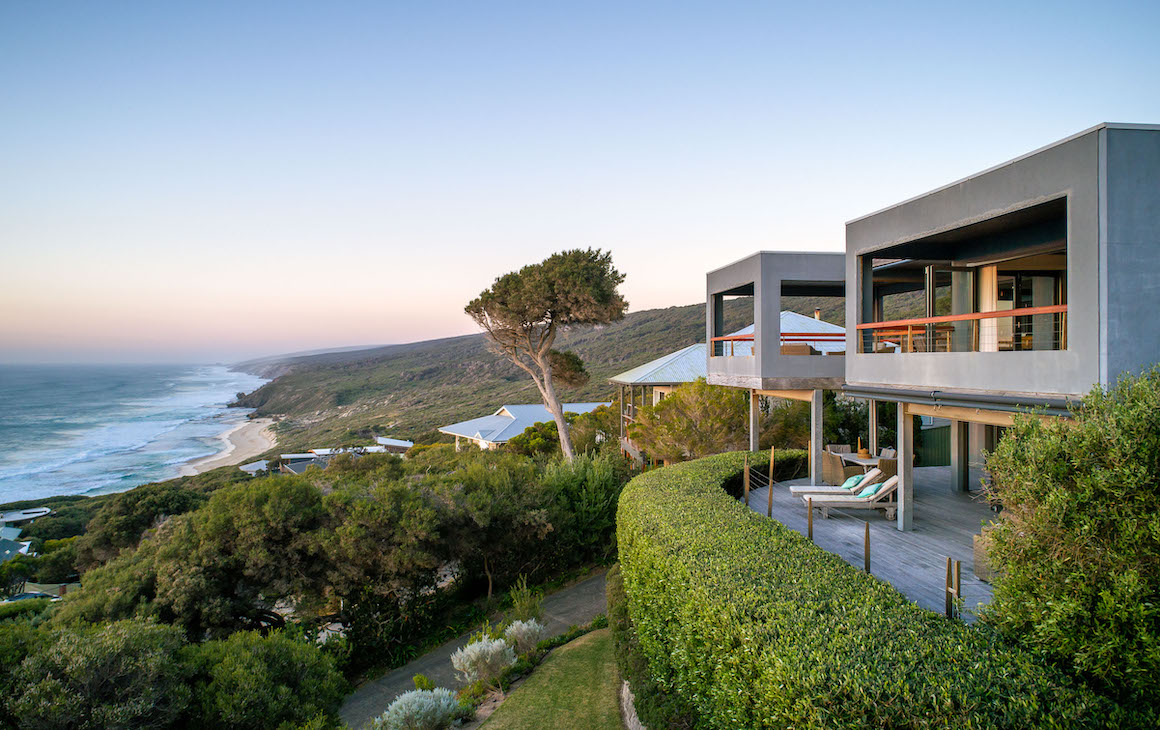 Bay Watch
Geographe Bay
Nothing quite beachy enough yet? Well, we'd be surprised if the Bay Watch residence didn't quench that sea-salty thirst of yours. Located literally on the gorgeous Geographe Bay, this quaint spot mixes calming tones of white and blue all around the house to immerse you right into that ocean-oriented lifestyle. Chill on the balc with a vino and watch the sun set as you listen to the lapping of those wonderful waves, with 5 of your nearest and dearest.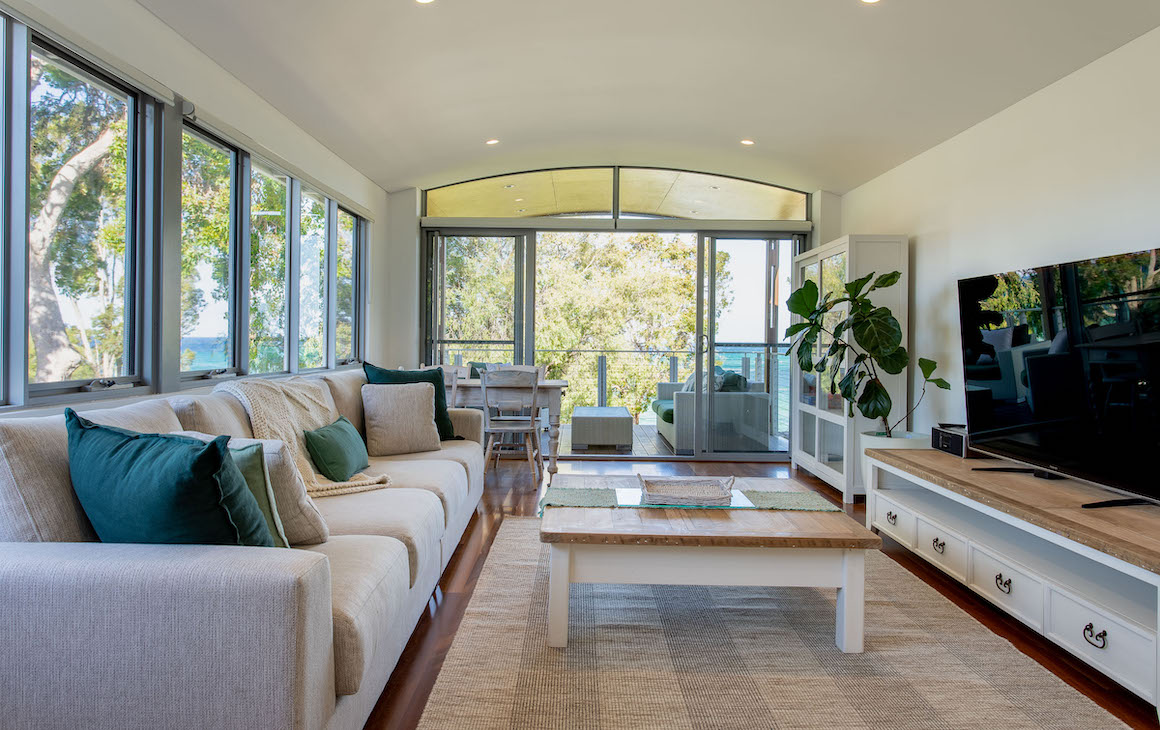 Killara
Yallingup
So, you've loved all the houses so far, but you're wanting a winter-time forest retreat for 8 people? Don't worry—we've got you. The Killara residence in Yallingup is a classy Hamptons-style home in a tranquil setting, nestled among the lush greenery. Curl up by the gorgeous stone fireplace, or venture out at night to see the amazingly clear view of the starry night. We're also loving that this place has a games room with table tennis and gym equipment to keep you feeling fab!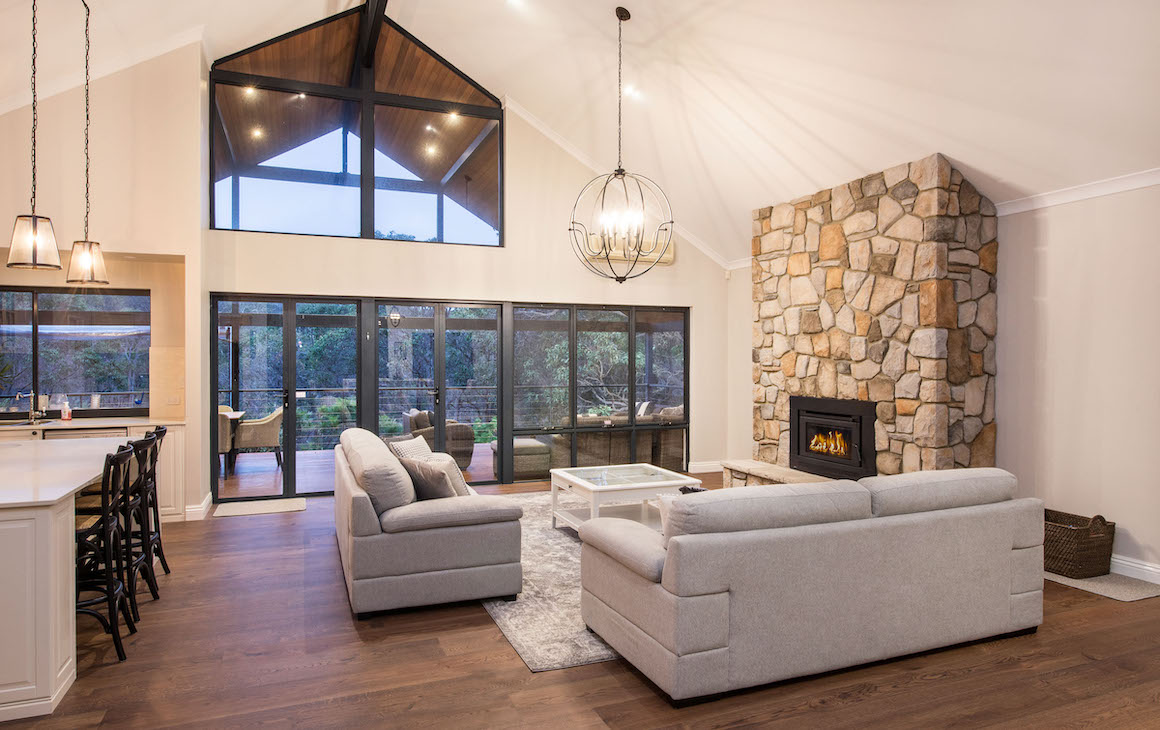 Kaya Lombo
Yallingup
A rustic rural retreat, Kaya Lombo is the perfect place for all you foodies out there. Located among the charming bushland, this spot is still a stone's throw from all of our favourite eateries: think wines at Aravina Estate, brunch at Goanna Gallery, hoppy brews at Wild Hop Co and an arvo cheese board at Yallingup Cheese Co. Enjoy the gardens and views at this breathtaking spot with 7 of your closest fam members or friends.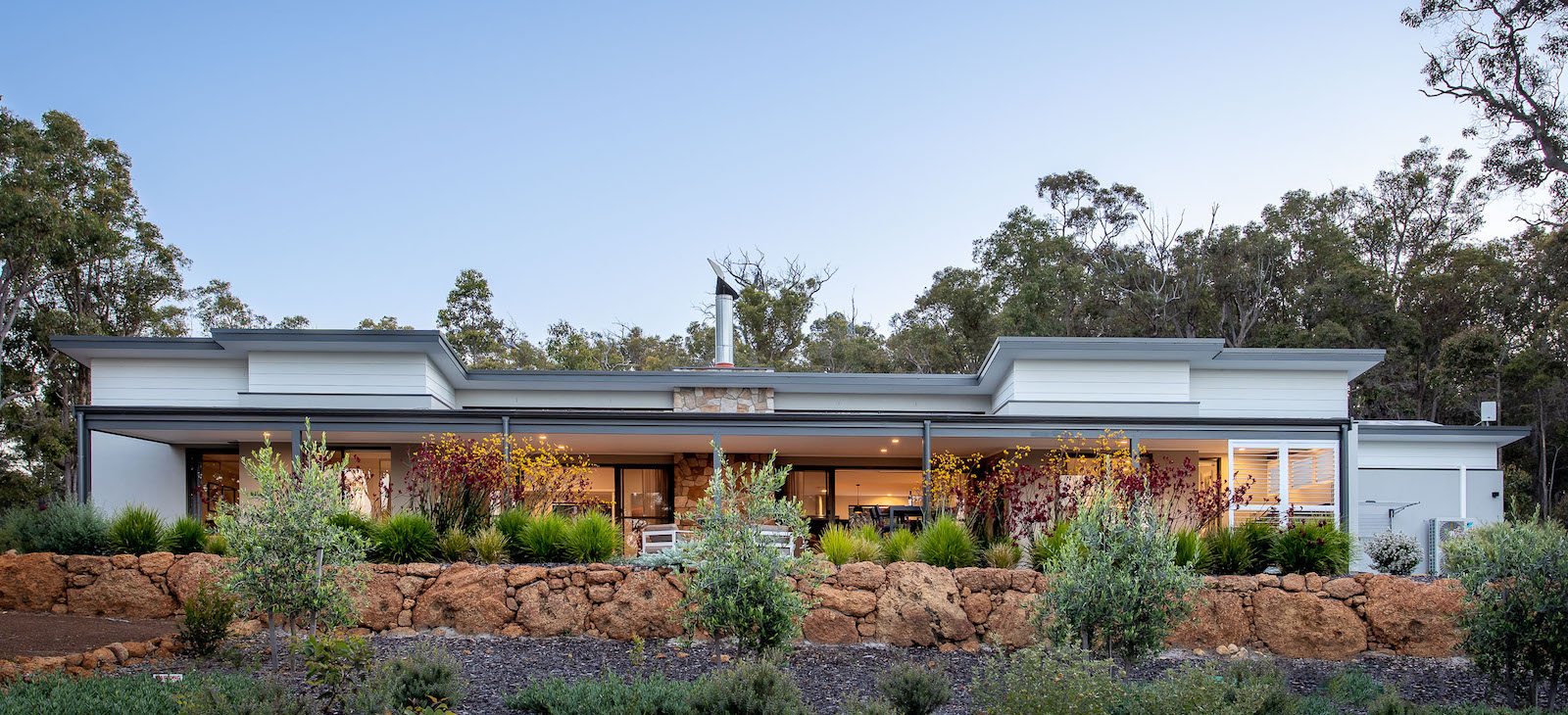 Villa Gris
Dunsborough
While this gorgeous spot is tucked away in 5 acres of bushland, Villa Gris is still only a short drive to Dunsborough. The stylish futuristic yet elegant and simple decor of this place boasts a massive pool, and a living area with funky hanging pod chairs and classy leather sofas. Think of yourself under the starry night roasting marshmallows over the outdoor firepit, followed by a glass of red in the free-standing bathtub. Sleeps 8 people, plus every bedroom has an ensuite.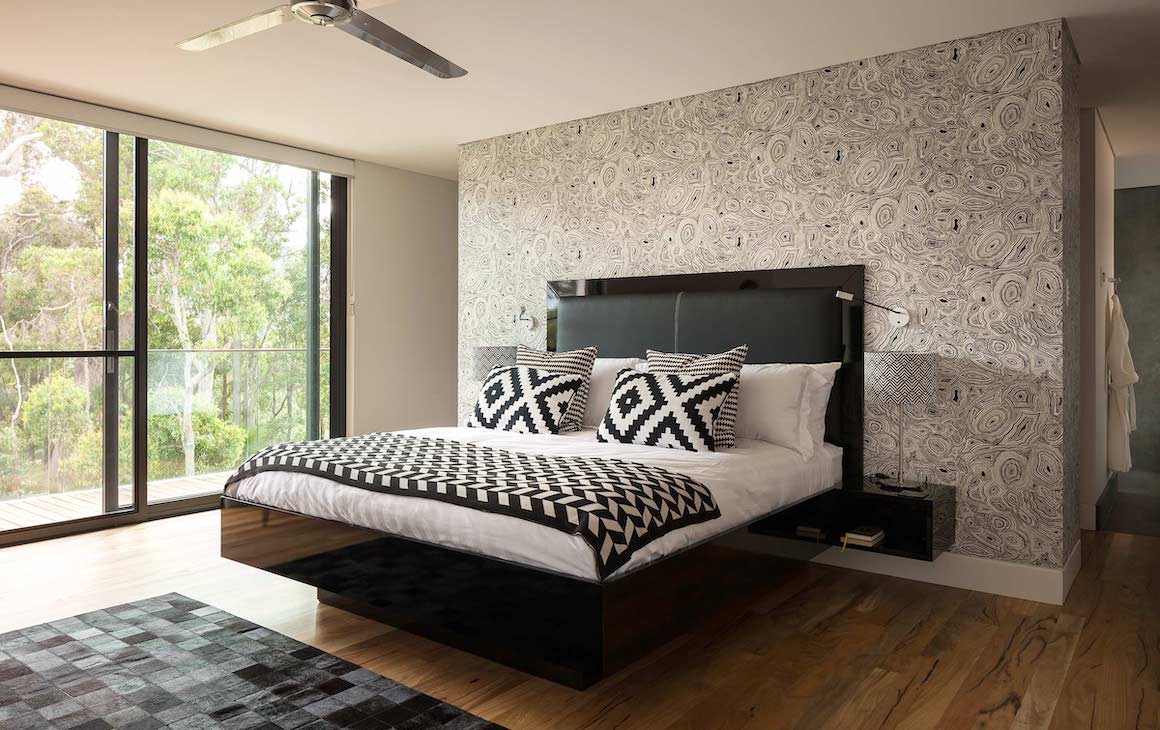 Meelup Valley Retreat
Meelup Valley
Tennis enthusiasts listen up. Meelup Valley Retreat is everything you could want in a fabulous farmstay—including its very own private tennis court. Surrounded by the gorgeous tranquility of Meelup Regional Park, you and nine other friends, family folk and furbabies can take in the beauty of nature in absolute luxury. Stroll under the peppermint trees or explore the dam before having an outdoor shower and getting cozy by the fireplace, surrounded by spectacular sculptures and decor.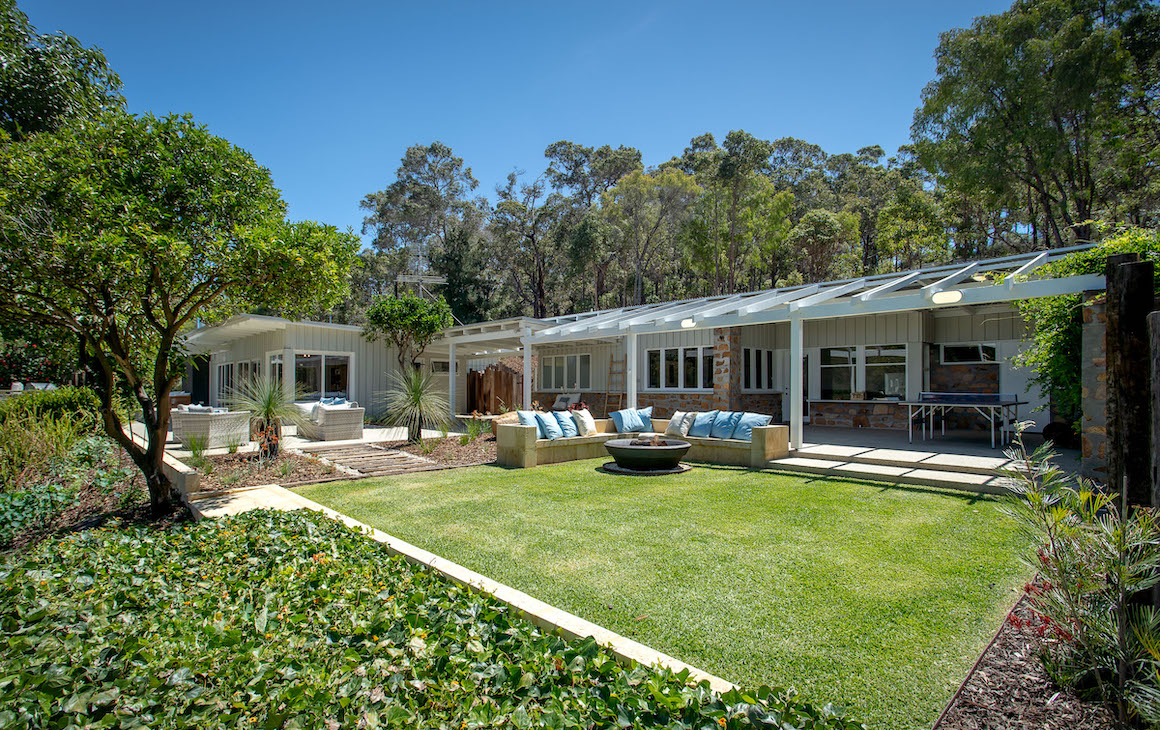 Injidup Bay House
Yallingup
This is literal paradise. We can't really put into words just how spectacular Injidup Bay House is, but we'll try. Think about a 20 metre infinity pool over sweeping views of the ocean, plus a poker room and wine cellar behind a secret door. The mesmerising architecture will sweep you off your feet (hint: this home is built out of architecturally landscaped rock). Don't forget the direct footpath down to the peaceful beach, plus a separate guest house to easily cater for all 11 of your guests. We want to live here forever.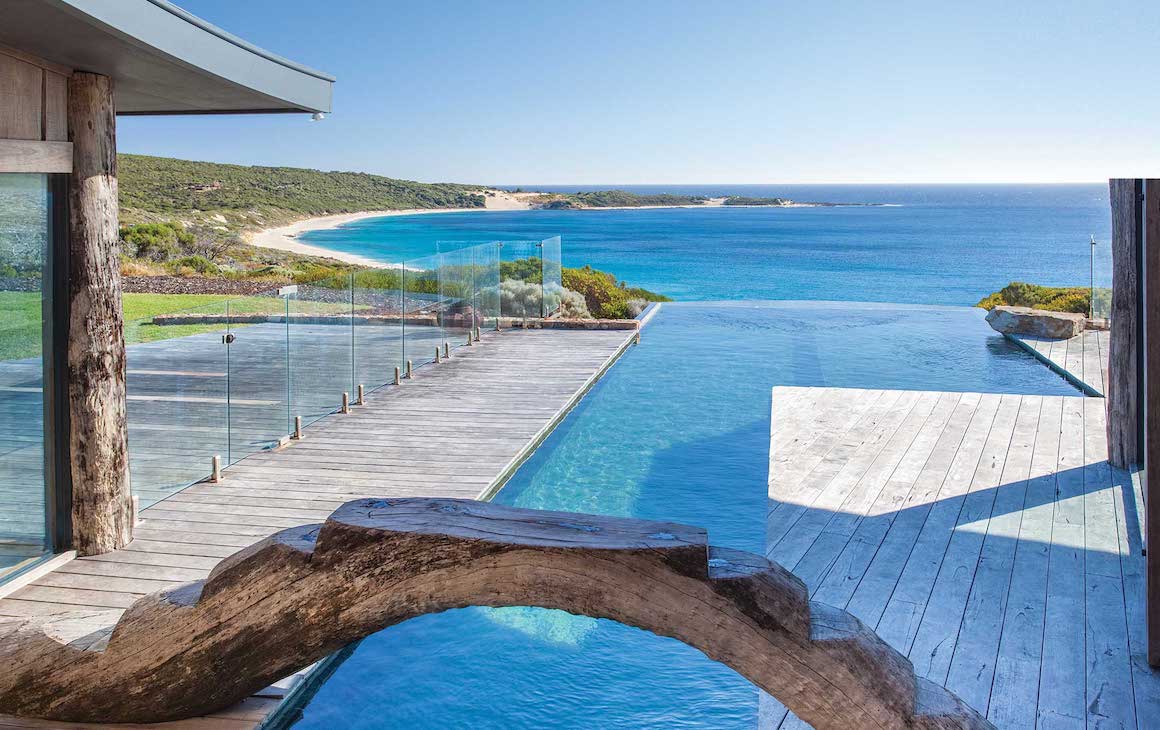 Bunkers Beach House
Bunker Bay
Bunker Bay is one of the most beautiful beaches in our amazing state, and we see no better way to enjoy it than with a stay at Bunkers Beach House. Comfortably housing ten people, this fantastic spot allows you to enjoy uninterrupted views of the crystal-clear ocean. All five bedrooms have luxurious ensuites, and you're in the perfect spot for swimming, beaching and fishing alike. For the boozier-inspired holidays, you're a stone's throw from Eagle Bay Brewery and Wise Wine.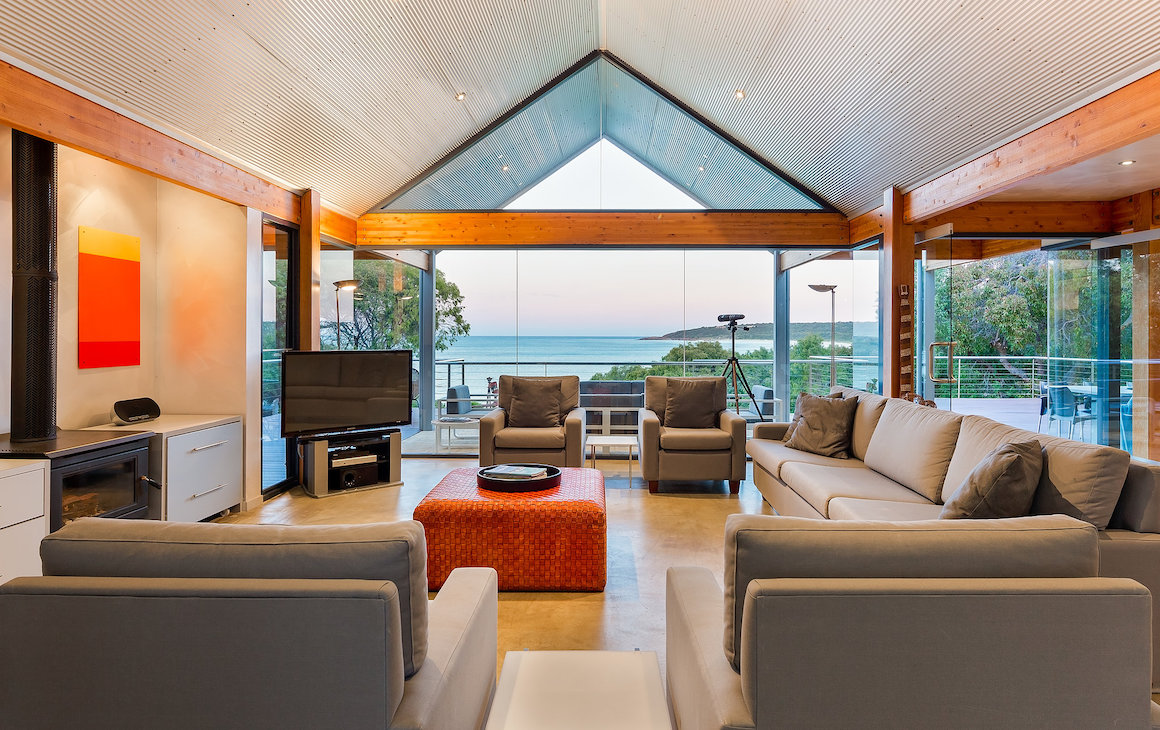 Whitehorses
Margaret River
Last but certainly not least, are for those out there who love to stay nice and close to the lovely Margaret River township. Whitehorses in Gnarabup boasts beach views and gorgeous heated wooden floors among the most luxurious decor, for eight people. Take the kids out to play on the expansive lawn before catching a wave close by at Surfer's Point beach, and enjoy delicious food from White Elephant cafe just around the corner.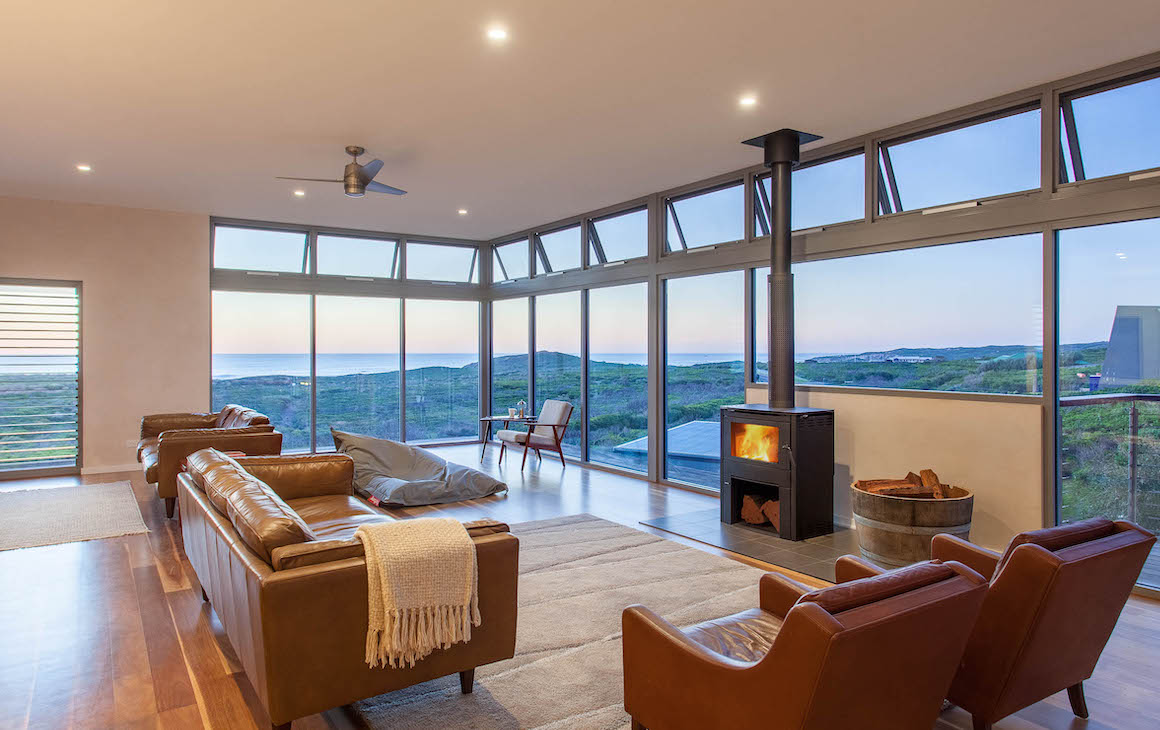 Looking for something a little less luxe? Check out more of our favourite spots to stay in Margaret River.
Image credit: supplied