It's not easy living in the most isolated city in the world. Given the current global situation though, Perth has certainly benefitted from the title. However, there's no question it can make things a little hard when you just want a change of scenery and a quick break. WA has some epic destinations, but most spots need at least a tank of fuel to get to.
Margs has wineries…four hours away. Exmouth has coral reefs…eight hours away. Broome has beaches…twenty three hours away.
But wait, there's one spot just south of Perth that often slips off the radar of holiday makers and ticks ALL the boxes. You won't even need to stop for a coffee, as it's less than two hours behind the wheel. Pack your bags and get set for the ultimate mini-break you never knew was on your doorstep: Ferguson Valley.
Where To Find Ferguson Valley
Yep, as mentioned above, it's just short of two hours' drive from Perth at 180km southwards. Line up a couple of podcasts and you'll arrive before you know it. Inland from Bunbury, the region is a picturesque little pocket of rolling hillsides, wineries, olive groves and orchards; flanked by the Wellington National park to the east and Bunbury to the west.
The Best Reasons To Visit Ferguson Valley
A stunning spot in WA, if you didn't look at the map you could easily be mistaken as holidaying in the undulating green hills of continental Europe (bar the gumtrees and screeching cockies, of course). With over a dozen wineries, two craft breweries and a handful of restaurants, it's easy for foodies to spend a weekend away here. Creative types can get their fill at a number of art galleries and studios, or by creating their own masterpiece inspired by the beautiful spots to stop such as Black Diamond Lake and Honeymoon Pool. If you've got a set of wheels, you'll surely have caught wind of the mountain biking development in the region—there are enough trails for a whole weekend of bike action through Wellington national Park and Collie River Valley.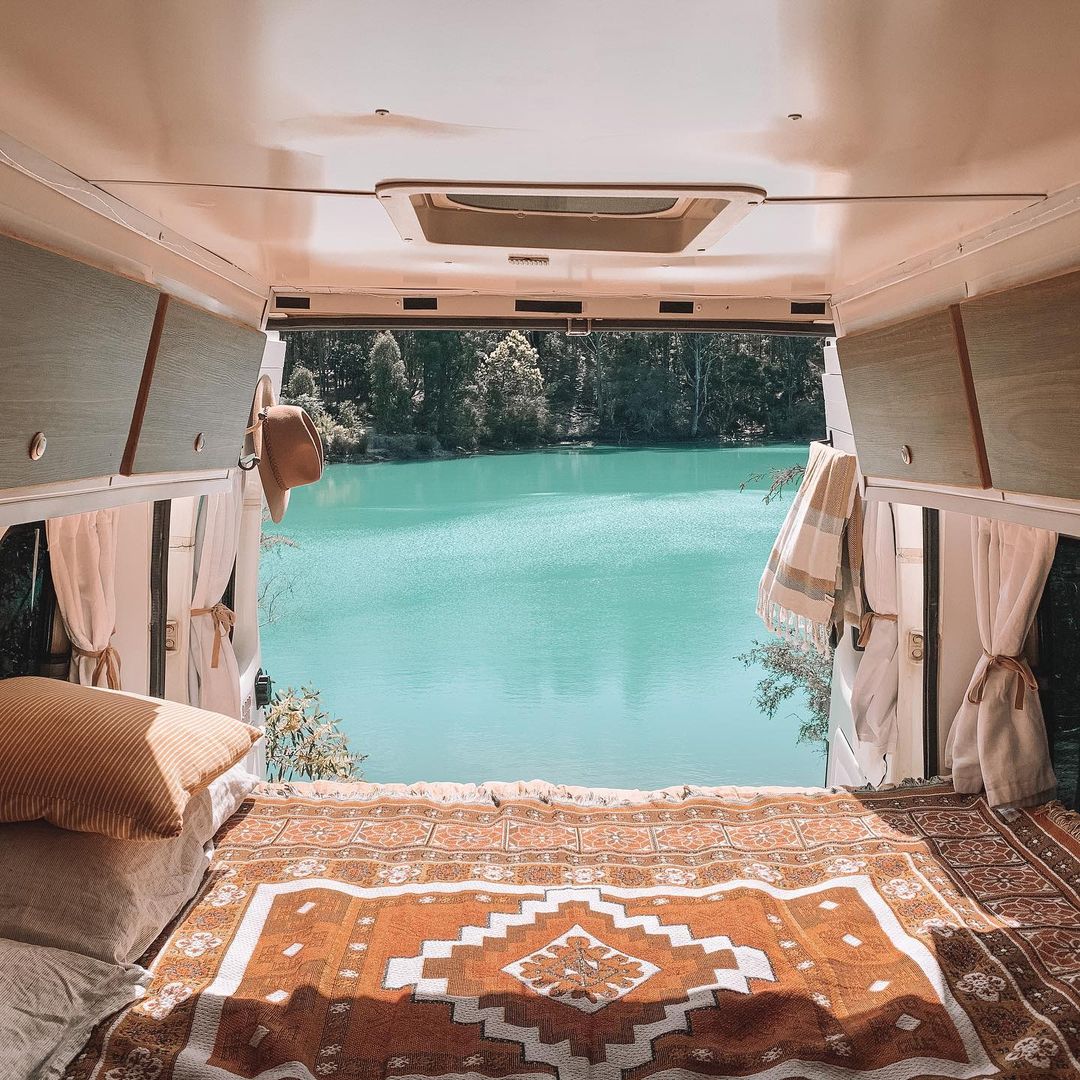 Top Ferguson Valley Adventure Activities
If you've got two feet and a hankering to enjoy the great outdoors, then you'll feel right at home in the Wellington National Park and the wilderness around Ferguson Valley. Feeling confident enough to explore on your own? Then grab one of the maps from the visitor centre and plan your ideal hiking or biking route. Alternatively, place your trust in the hands of a pro and skip the planning; just get stuck into the doing! TraaVerse sorts outdoor enthusiasts with everything from transfers and equipment hire, through to guided tours throughout the Collie River Valley. Bob along down the Collie river on a SUP or kayak, or take a half day tour out and about through the Wellington National park's most scenic spots.
If biking is more your thing but you don't have the kit with you, hire a bike from Kiosk at the Dam of MaD cycles in Bunbury. Mount Lennard is full to the brim with trails to roll down—40km of them to be precise—and a range for different levels of experience. There are plenty of walking trails throughout the park too, from a gentle stroll through to a full day hike on the new Wiilman Bilya Trail.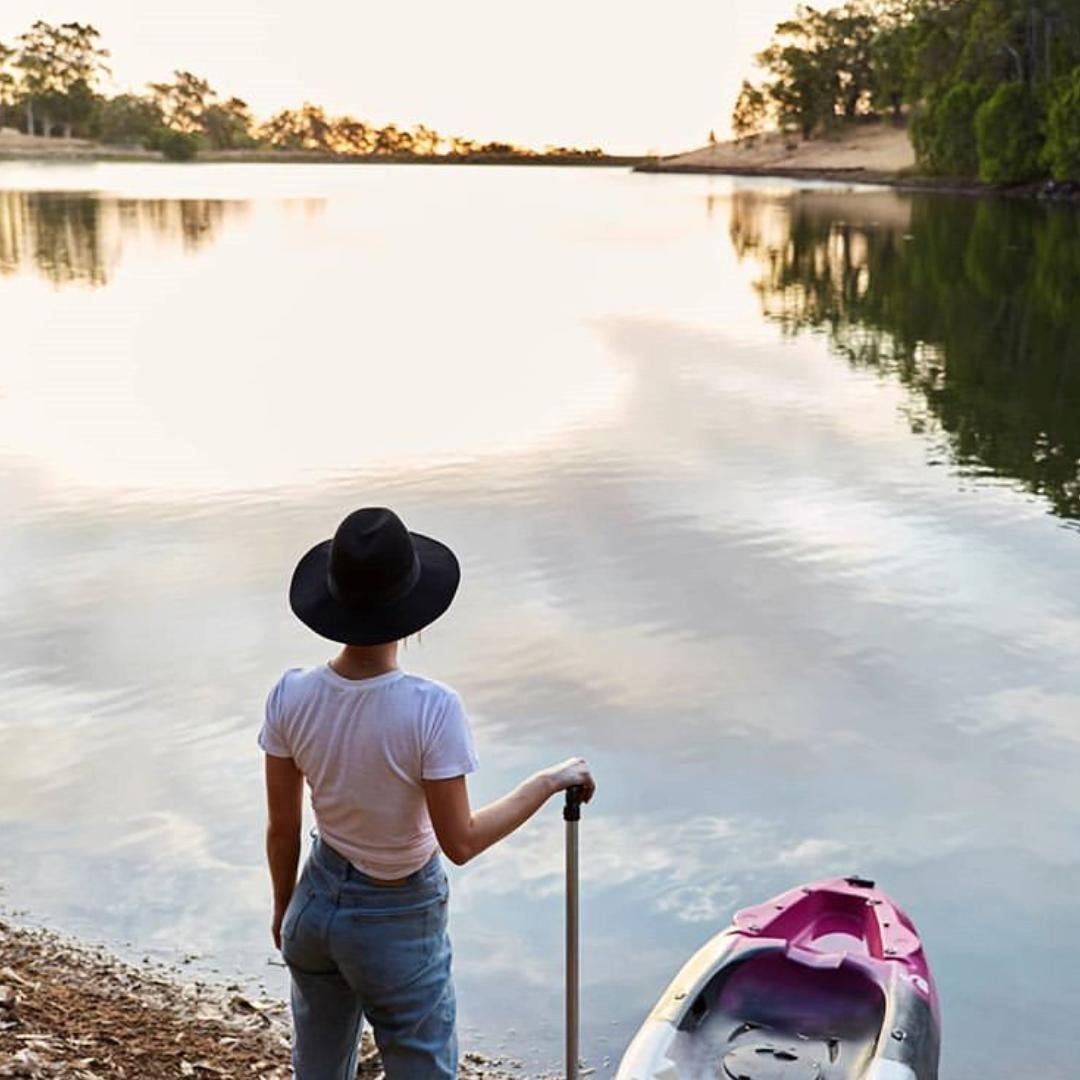 The Best Wineries And Restaurants In Ferguson Valley
Once you've done with the working out, it's time to wind (or wine) down. The climate of this region is ideal for some of the less known Mediterranean varieties, so take a sip and venture into native varieties from Portugal, Spain and Italy. Arguably the cellar door with some of the best views of the valley, Green Door Wines have a fun sensory tasting experience where you'll put your tastebuds to the test tasting from black glasses to remove all visual cues. If you're peckish they also provide tasty grazing boards to snack on. Whicher Ridge is another top spot to heighten sensory skills, with a stroll through their wine sensory garden illustrating the key concepts and flavours that you'll find in the wine glass.
For something a bit more substantial on the food front, boutique winery St Aidan Wines offer wine tastings and a restaurant brimming with local produce. Smallwater Estate is another foodie pick, where you'll find it hard to go past their marron laden menu alongside a glass of Chardonnay. Prefer a brew to a bottle? Wild Bull Brewery is your stop for lunch, the craft brewery has plenty of pub grub options to wash down with a crisp ale.
Unique Ferguson Valley Attractions
Probably one of the quirkiest finds around, Gnomesville is an ode to the garden gnome. About 10,000 of the little guys live here, with the colourful compact statues spread out as far as the eye can see. Bring your own gnome to place amongst the community or buy one at the Ferguson Valley Visitor Centre. Just down the road in Bunbury you'll also find the Dolphin Discovery Centre where you can learn all about the dolphins on an eco-cruise or pick the right time of year and you'll even be able to jump in the water and swim with these beautiful sea mammals.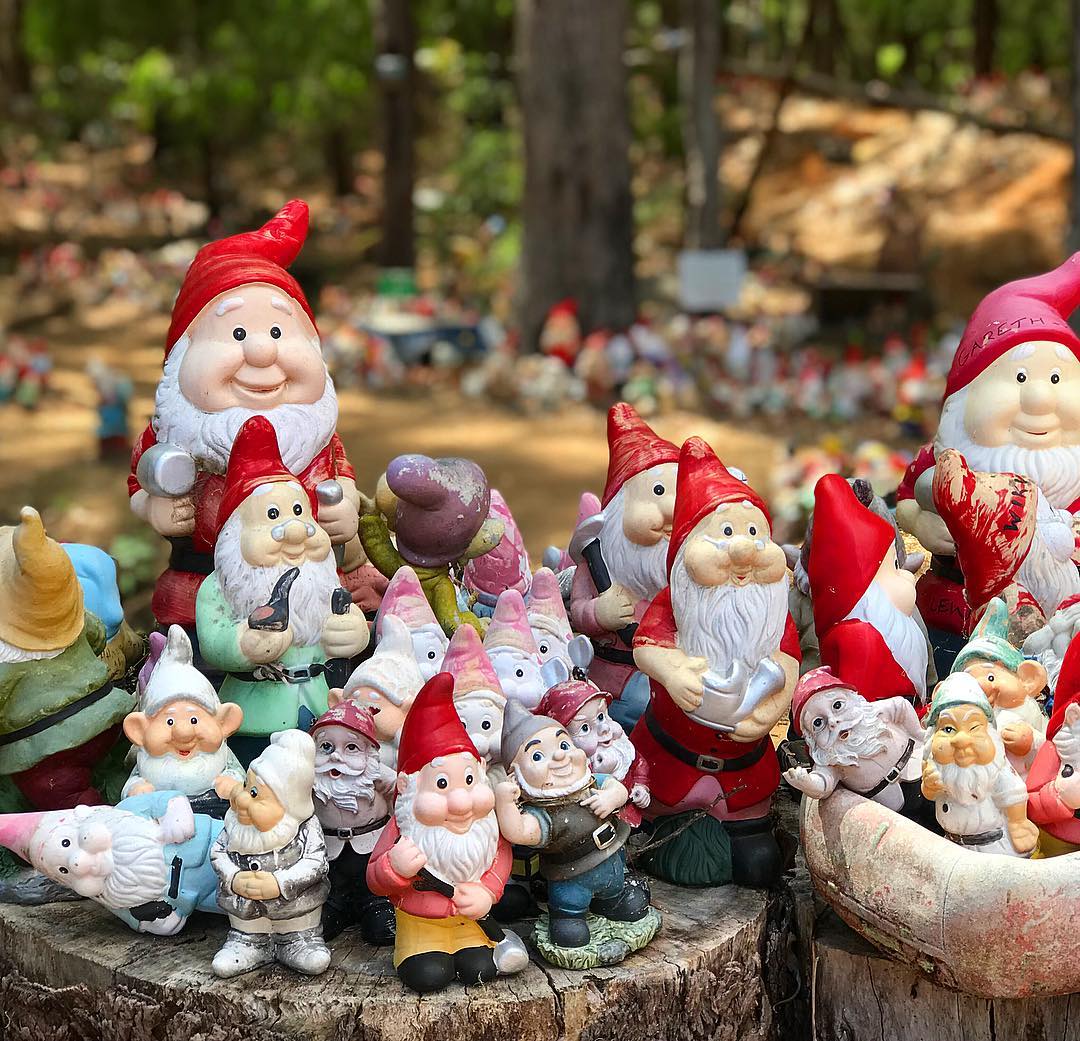 Extend Your Trip
After you've sipped all the wine and cycled all the trails of Ferguson Valley, check out the South West Edge for some expert ideas on where to head next. If you've got the time, why not enjoy the entire 12 day road trip?
Get inspired by more of Perth's best local escapes.
Image credit: Discover Ferguson Valley, @the_sandy_van, Gnomesville