The last few years for Ellia Green have been full of change. After a decade-long career, in late 2021 he announced his retirement from the Australian Rugby 7's off the back of an outstanding tenure and winning, history-making, Olympic gold at the 2016 Rio games. In 2022 he joyously welcomed his daughter, Waitui into the world with his partner, ​​Vanessa. This year, Green underwent a life-changing gender transition journey, sharing his story to spark conversation and create change in the national and global sporting world as well as empower others who share a similar experience.
Throughout all of these changes and challenges, there is one constant that has sustained through the fluctuations—running. From the first taste of joy at Little Athletics to his professional training, and playing a pivotal role in overcoming a particularly challenging period battling mental health struggles, running has underpinned key moments in Green's life.
As part of The Run Up, a project to unearth the stories of some of Australia's most passionate runners to get you motivated to lace up, we chatted to Green about why he values running and the role it has played in his past as well as shaping his future.
Can you tell us about your running journey to date? Were you swift off the starting line, or did it take a bit of a run-up to get to where you are?
After I ran my first ever race in kindergarten and my mum came to watch me, I knew that I loved the feeling of the wind through my afro, the biggest smile on my Mumma's face and the feeling of winning. From there mum signed me up for our local little athletics club and my love for track and field just grew and grew. Even when mum couldn't afford to get me to some interstate/international meets, we managed to fundraise the money to be able to chase my dreams.
Take us back to 2016—what does it feel like to achieve gold for your country at the Olympic games?
It was a feeling of disbelief and the greatest feeling of achieving a lifelong goal of becoming an Olympian and a gold medalist. Even more importantly, creating history with my teammates and coaching staff and as a result, growing the game of Rugby 7s throughout Australia and globally.
Earlier this year you proudly shared your gender transition journey and have been extremely generous in sharing your struggles with your mental health in order to connect with others who share your experience. What motivated you to share your story?
The biggest motivation without a doubt has been and always will be my daughter, Waitui. After a long time of suffering from serious mental health illness and a lack of confidence, I needed a wake-up call. That wake-up call was looking into my baby's eyes and thinking to myself, 'I don't ever want you to think I am ashamed of myself because of how I identify and I am so proud to be your Daddy.'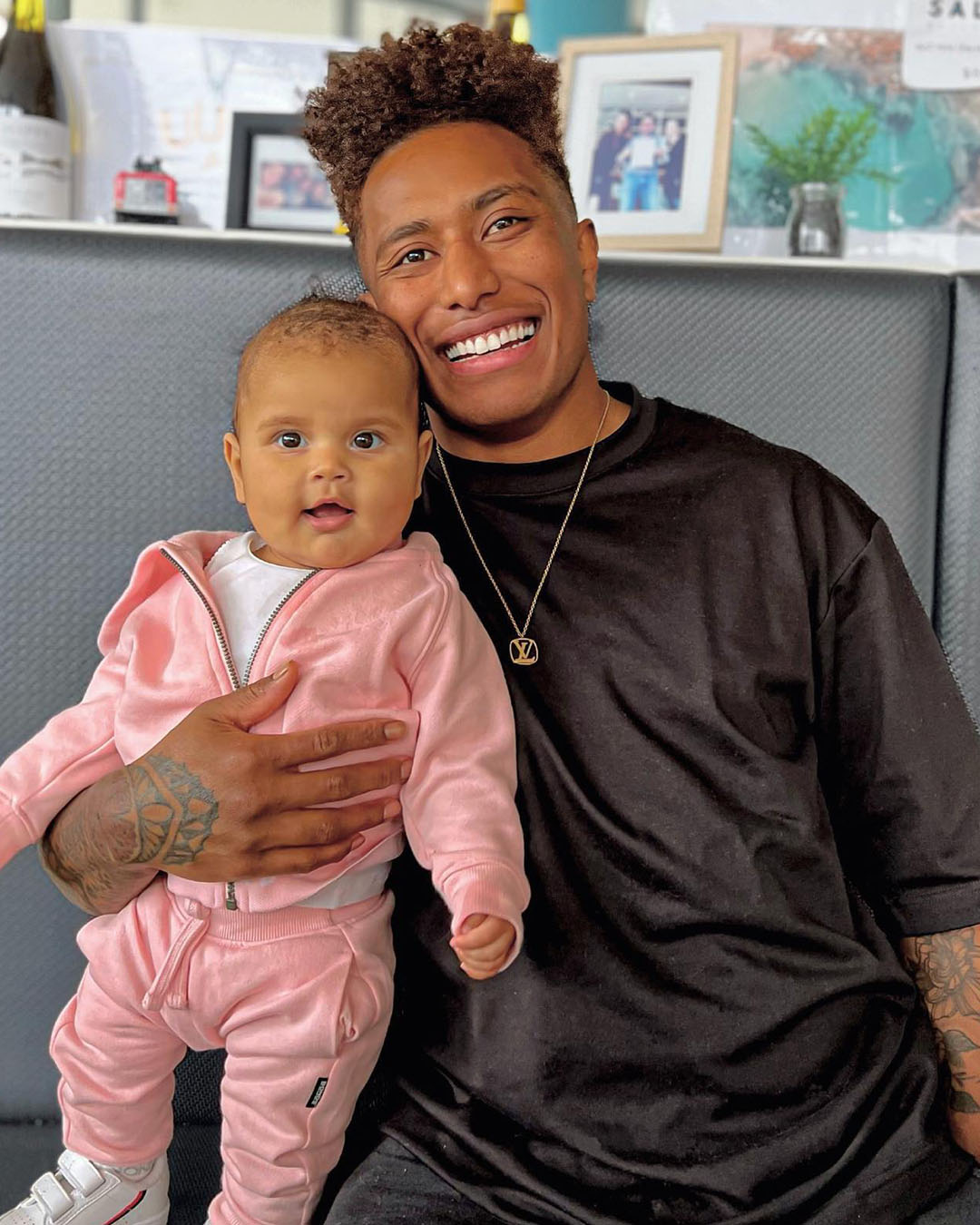 You've been celebrated for your bravery in calling out homophobia and transphobia in sports. What are some immediate changes you'd like to see in the way trans and gender-diverse athletes are treated?
I believe that no one should have to be brave enough to pursue what they love. No one should have to be afraid of the judgement they might receive in doing what they want. I believe that everyone deserves a fair chance and not to be discriminated against or treated differently because of how they identify. Every single human being has a unique makeup of genes, genetics, shapes and sizes and to realise this and accept this in that person is something that every individual deserves.
Since retiring from the Australian Rugby 7s late last year, has the purpose of running shifted for you at all?
Since my retirement, life has definitely changed for me, however, one thing that doesn't change is the feeling that training gives me. Another life-changing and lifesaving thing that pulled me out of this depressive state was going for a run to the park and doing as many chin-ups as I could on the park equipment. This day actually changed my life. I had forgotten the feeling of training actually making me feel so happy. I know that when I am physically strong, I can make massive improvement's to my mental health.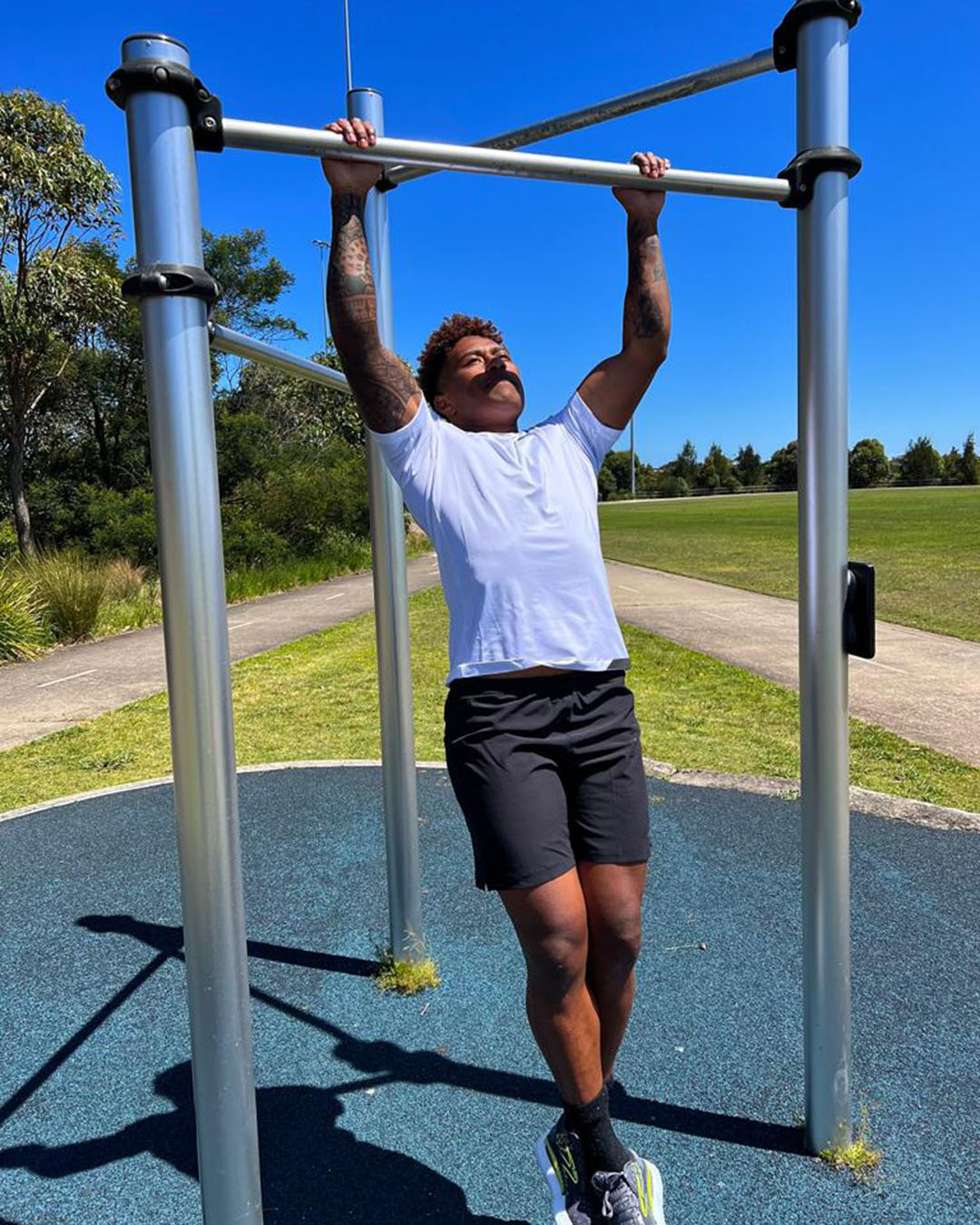 What does the future look like now that you've retired from Rugby? What gets you excited?
Something that I am really looking forward to post-rugby retirement is the completion of my Bachelor of International Security degree. I am heading into the third year of my university studies and I am looking forward to pursuing a career in this field. Most importantly I look forward to watching my baby grow up and learn all the things that life has to offer. I will always do everything I possibly can to make sure she has the best opportunities to achieve her dreams just like I did.
Running is something that resonates differently with everyone, what do you get out of running that isn't simply tied to the physical benefits?
Running as fast as I can is the most uplifting feeling of being free. In that moment, I forget everything that worries me or makes me sad because the wind is in my face and I feel like I'm floating off the ground. It is a feeling that I have never taken for granted, however, this was challenged in so many ways throughout all the injuries and surgeries I had. It really made me think about how much of an impact running has on my mental health and well-being.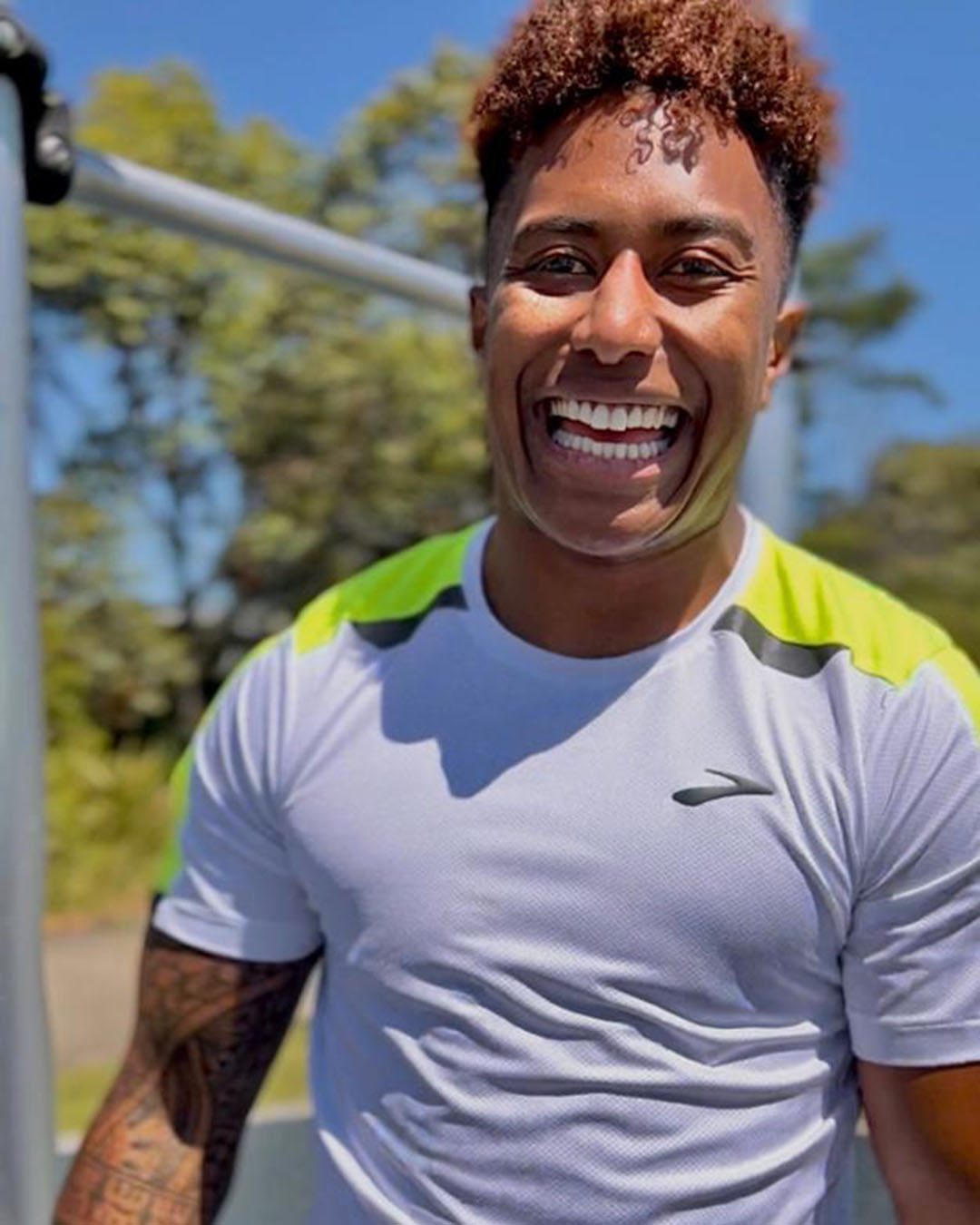 What would you say to anyone who's thinking about giving running a go but is yet to start?
I would say don't look behind you, just run. Run as fast as you can and I bet you will have a smile on your face after doing just that. Also, give running a go because you have no idea what you're capable of until you just get up and do it and I bet you will really surprise yourself and exceed your expectations.
What's your favourite thing about running—do you legit get a running high?
Absolutely, as I said before, it is the most electric feeling of happiness and being free. Especially when I am running as fast as I can…although, anything after 100 metres my feelings change… [laughs].
Let's talk soundtrack—podcast, bangers or nothing?
When I am training, I cannot train without my favourite music blasting on my speaker or headphones. Usually listening to a range of music from YG to Masego, Burna Boy, UK drill to retro soul music. When I am having downtime, I enjoy listening to podcasts, particularly true crime and investigating stories.

Editor's note: this article was produced in partnership with Brooks. Thank you for supporting the partners who make Urban List possible. To read our editorial policy, click here.
Images: Supplied, sourced from Instagram