Pack your bags and get ready to embark on a food-filled voyage to Island Market's Greek Island. While there isn't actually any international travelling involved in this glorious night of Greek feasting, the four-course menu is truly out of this world. Designed by Culinary Director David Coomer, this epic Greek Island feast invites you to indulge in all kinds of delicious dishes, matched wines, and a chariot load of after-dinner liqueurs and digestifs.
Get set to graze on six yummy share style mezethes to start before Island Market's signature wood-roasted scallops are served up. Then, the 18-hour slow-cooked lamb shoulder will take centre stage—make sure you leave plenty of room for this! Once all the savoury feasting is over, you'll get to cleanse your palate with Pastry Chef Ella Saleeba's refreshing mastic and raspberry dessert.
Now, after dinner is when the fun really begins. A roaming ouzo chariot will stop at your table, offering up a selection of Greek after-dinner pours such as ouzo, muscat, vermouth and more obscure Greek sips you won't find anywhere else, which are all bound to transport you straight to the Greek Islands. How many you try is up to you.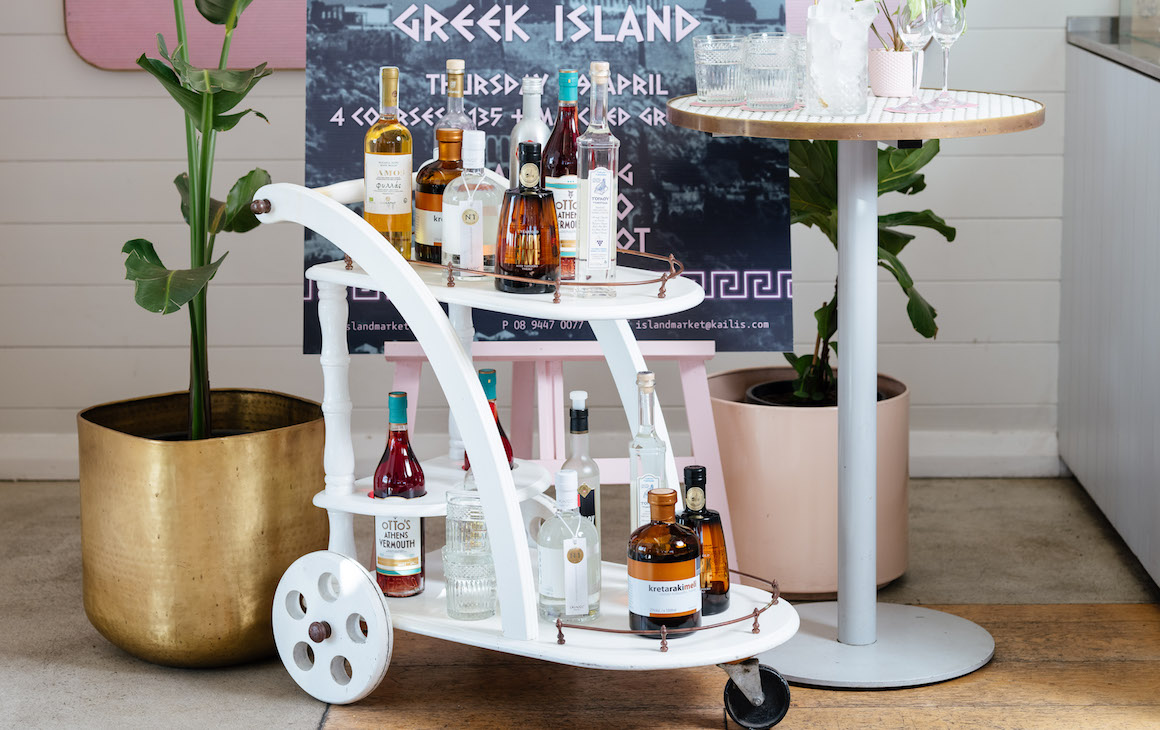 Throughout the night, you'll also be sipping on some unique Greek wines from a list specially curated and matched by Island Market's sommeliers, all while taking in those beautiful beachside views.
Book an Uber, this one might get a little boozy.
The Details:
What: Island Market's Greek Island
When: Thursday 29 April and Thursday 20 May
Where: 364 West Coast Drive, Trigg
Bookings available here.
In the meantime, check out more things to do in Perth.
Image credit: Shot By Thom