If you've ever been to the Olive and July Clinic in Subiaco you'll know owner, Chloe Sherrell doesn't do things by halves and her new Olive and July Spa in South Perth is testament to that.
After a few years turning the Subiaco clinic into one of Perth's leading eyebrow specialists, Sherrell wanted to be able to give her clients a true pamper experience with fluffy white robes, slippers, relaxation rooms and everything in between. And so the South Perth-based Olive and July Spa was born.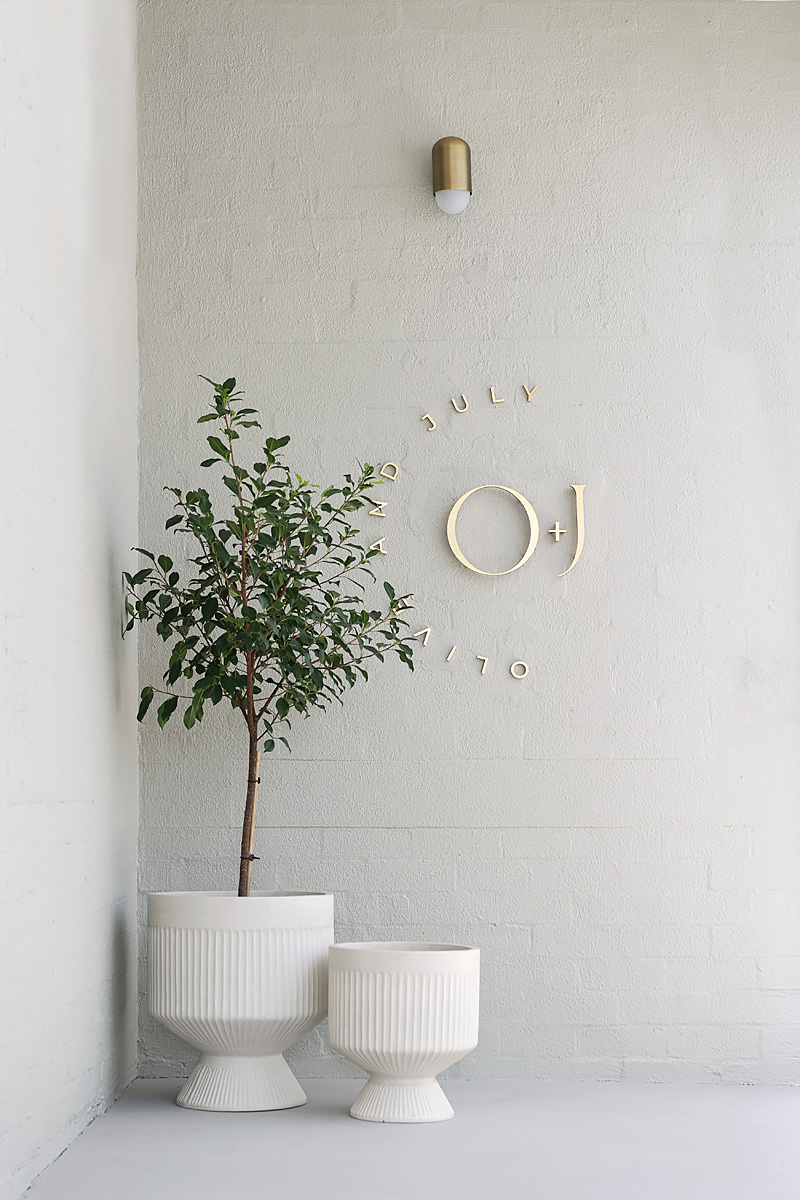 After finding her dream venue in a dream location, she got to work designing the entire venue herself, from the paint colours and light fittings to the vases and lamps. The South Perth spa has a more luxurious feel than the clinic which begins with the manicured gardens and matte gold signage out the front and continues throughout the spa with white marble, gold finishings and bold furniture that you'll want to take home with you.
But the look and feel of the spa is just the beginning. As with the Subiaco clinic, the staff have been hand picked and trained by Chloe herself and the service you'll receive from the minute you walk in until you float out is nothing short of perfection.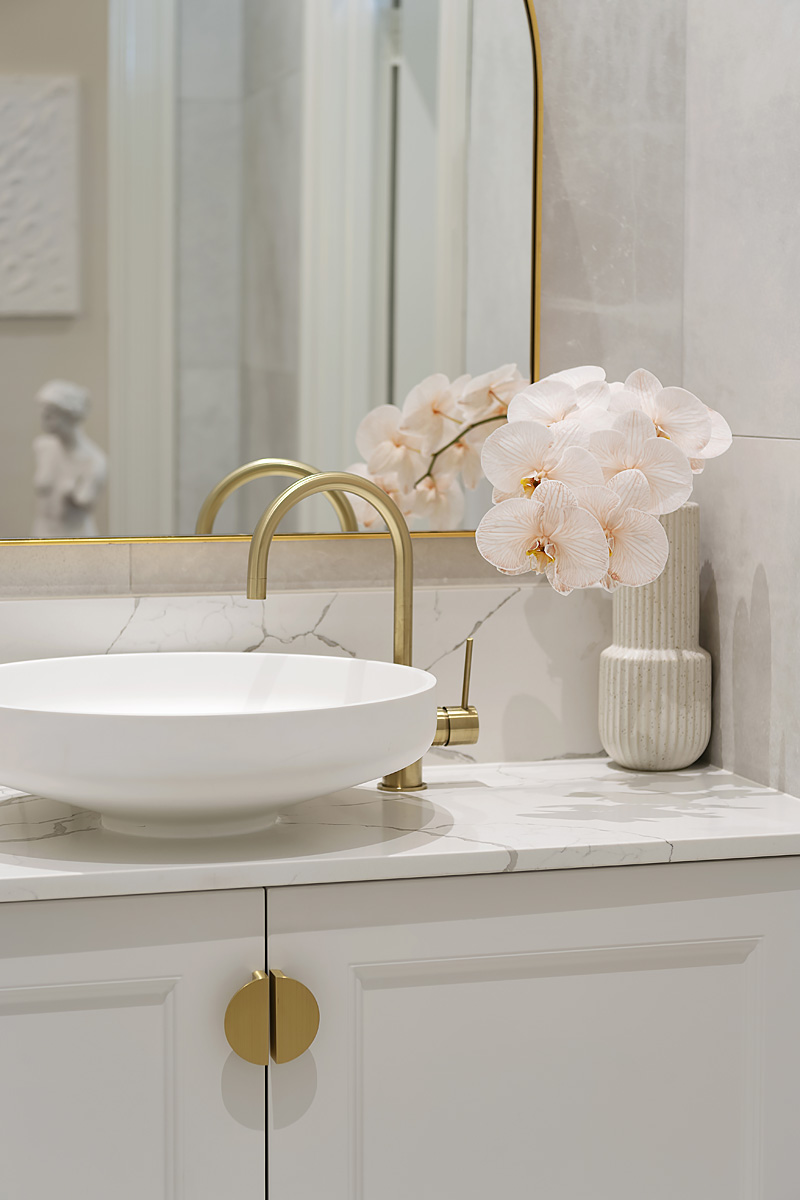 Upon arrival, you'll be directed to the gorgeous changing room to slip into your robe and forget your worries. The range of treatments is endless but whatever you choose, we'd recommend adding an infrared sauna session or an Epsom salt bath, or both.
There are two treatment rooms with big, beautiful freestanding baths and you'll kick yourself if you don't add this on, after all, what better way to prepare yourself for a full body massage. If you're looking to up the romance factor in your life, you can even book a bath for two before a couples massage.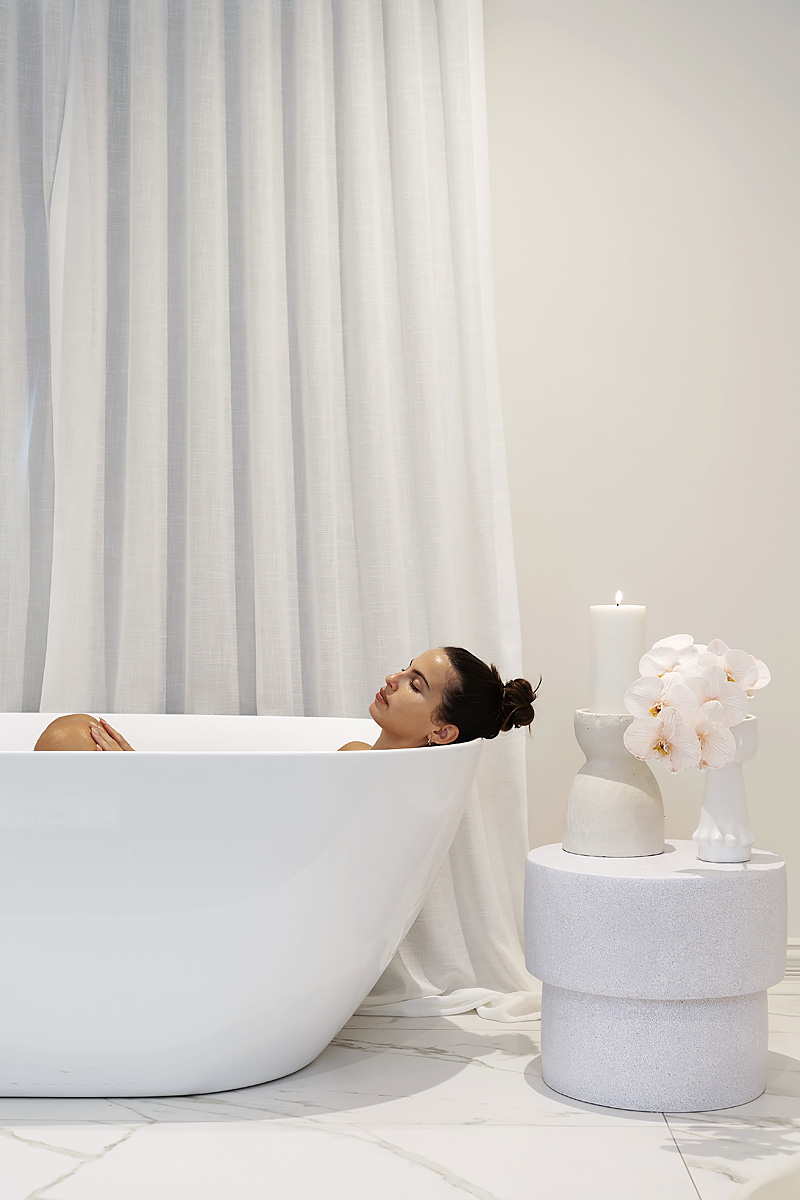 Not into baths? The infrared sauna will be your new best friend. Promoting sleep, improved circulation and relief from sore muscles and joints, it's the cosiest way to relax your muscles before jumping into a treatment.
Of course, it's not only pampering on offer at Olive and July in South Perth. If you're after serious results, their peels are the most relaxing way to do it and there's also ultrasound therapy, dermaplaning, microdermabrasion, skin needling and more when it comes to facial treatments.
The spa also offers waxing, manicures, and lash lifts and extensions, so it's really a one stop shop to pampered perfection.
At the end of your treatment, your therapist will invite you to the relaxation room where you can soak up the sunshine while sipping herbal tea and replenishing yourself with fruit, nuts and a sweet treat or two. If that doesn't sound like the perfect way to spend a day, we don't know what does.
Want more? Check out Perth's best facials for a full rundown on our favourite facial at Olive and July, plus plenty more.
Image credit: Jody D'Arcy