If you're looking to arrange a catch up with your nearest and dearest, but have tried all your local bars and restaurants, why not try a paint and sip class?
Get your creative juices flowing with the help of a glass of vino and create a masterpiece that you can take home and pop on the wall.
Grab a group of friends and hit up one of these paint and sip classes in Perth.
Cabernet & Canvas
Various Locations
Try your hand at recreating Monet's sunset in Venice, Van Gogh's three sunflowers or Renoir's boating on the Seine as you sip on wine and get all of the hot painting tips from the resident artist of the night. Running throughout the year, Cabernet & Canvas public classes take place all over Perth.
Open Hands Creative
Various Locations
Open Hands Creative can help you get a little more in touch with your creative side this year, with small group workshops covering everything from pot plant painting, a lesson on how to work with watercolours, live nude sketch nights and a Fine Line Botanical Workshop with gin. Best of all, this business is proudly plastic and waste-free. Check out the latest workshops and their accompanying brews here.
Frida's Sip 'n' Paint
Fremantle
Frida's Sip 'n' Paint has just opened a new luxe studio in Fremantle, and we're pretty keen to pop the bubbles and get our paint on. The studio is fitted out with chandeliers, glassware and lavish timber benches, creating the perfect vibe to get creative. Just BYO your drink of choice and let a trained artist guide you through your next masterpiece.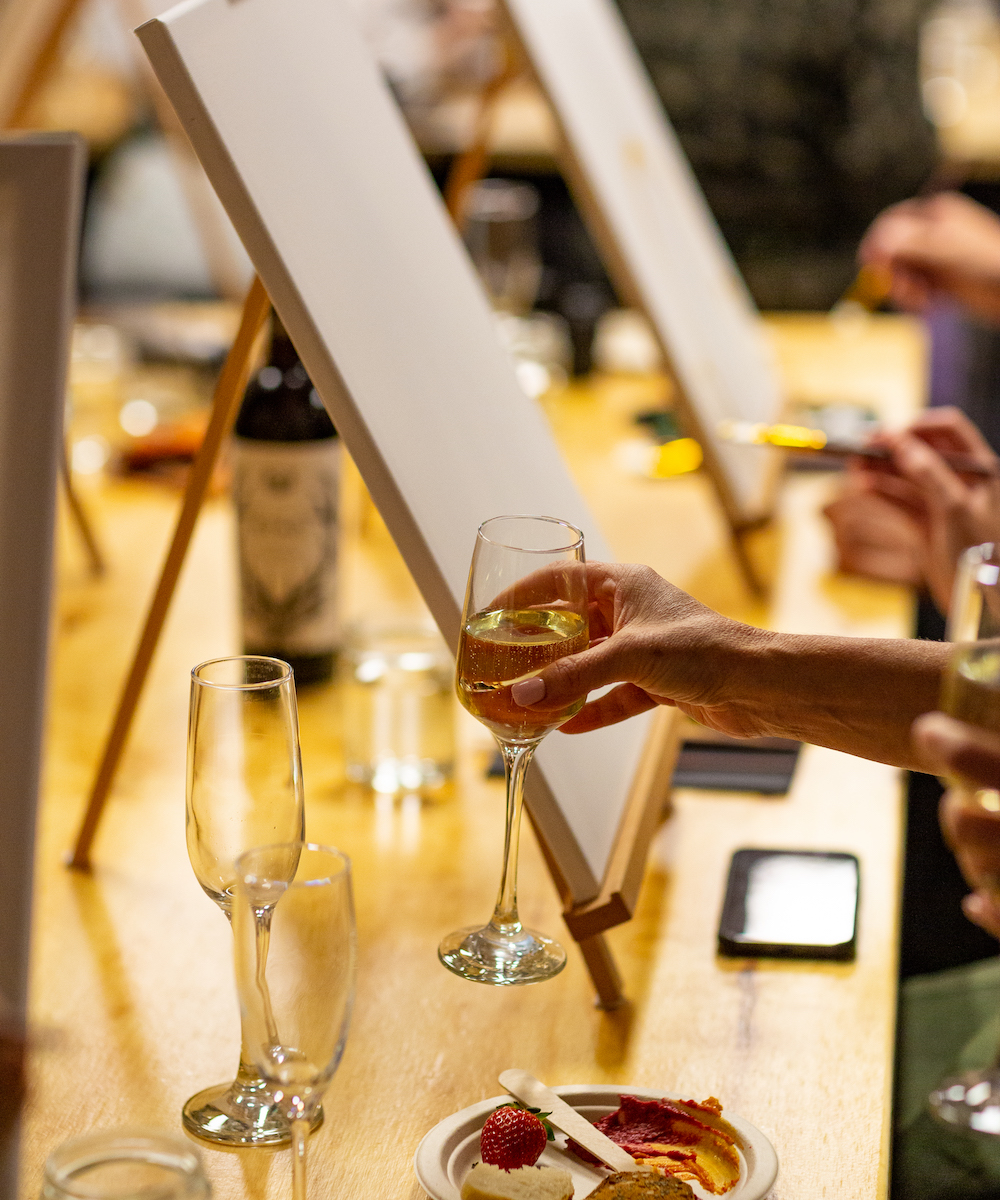 House Of Hobby
Various Locations
House of Hobby organises creative workshops which are run by women, for women, and they always involve champagne, so obviously we love them. There's a huge variety of workshops on offer including Watercolour & Wine and a Painting & Prosecco evening. Check out what's coming up here.
Pinot & Painting
Various Locations
Pinot & Painting run classes all over Perth, including at breweries, hotels, the Girls School and art studios. Get a group of friends together and enjoy a night out with a glass of wine in one hand, and a paintbrush in the other.
Art Space Collective
Scarborough
Grab your best mate and head to the rooftop terrace of Art Space Collective where you can learn basic brush techniques from practising artist Steph Luvieur. A glass of bubbles, cheese platter and all the materials are provided, but you're welcome to byo if you wanna make it more boozy. Book here.
Sip n Dip
Various Locations
Sip N Dip are the new paint 'n' sip crew in town, and their first event on 12 October certainly piques our interest. Held at Derbal Yerrigan studio at Heathcote Cultural Precinct in Applecross, you can paint and get into the spirit of the 'sip' part of the night with plenty of craft beers and local fine wines. Find out more about the night here.
Keen to find more creative classes or learn a new skill? Find Perth's best workshops.
Image credit: Frida's Sip 'n' Paint