Perth's cooler days have arrived, which means one thing: it's time to pack up the car and chase the sun up north. If you're yet to explore the awe-inspiring northern end of WA, then strap in and get set for some serious action. Vast expanses of National Park filled with vivid colour palates await; home to an abundance of wildlife. There is so much more to the North West of WA than crocodiles and kangaroos: ancient fossils, cascading freshwater waterfalls, secluded watering holes and precious Aboriginal Rock art are just the beginning.
Of course, it's the people that really make a place special, and the joy of slow travel means you'll have plenty of time to connect with locals and get to learn more about one of the oldest parts of the planet.
To help you plan your itinerary, we've rounded up five road trips in WA's north that you need to experience at least once in your lifetime.
Perth to Karijini
It's a journey that every West Aussie needs to take at least once. The road trip from Perth up to Karijini National Park is a pilgrimage of epic proportions and worth every minute of the drive. On your fifteen-hour trip inland from Perth, be sure to stop for a hike at Wongan Hills and detour to the Walga Rock Aboriginal art site before arriving in Meekatharra. From there, continue onto Karijini, which is where the real adventure awaits. Karinjini is one of Australia's largest national parks and lures travellers from around the globe to its turquoise watering holes, terracotta-coloured gorges and refreshing waterfalls. Of course, right now it's solely the playing ground of those lucky enough to live in WA. Here you'll trek across some of the oldest rocks on the planet, as the park is filled with ancient geological formations. Be sure to set aside several days to explore once you arrive as you'll not want to miss the sights of Fortescue Falls from Dales Gorge (don't forget to pack a picnic lunch), and have a dip in Circular Pool. There is also Weano Gorge, Oxer Lookout, Joffre Falls and Hamersley Gorge's heart-shaped natural spa. Depending on your style you can rough it under the stars at one of the designated campsites, or sleep in luxury at the Karjini Eco Resort.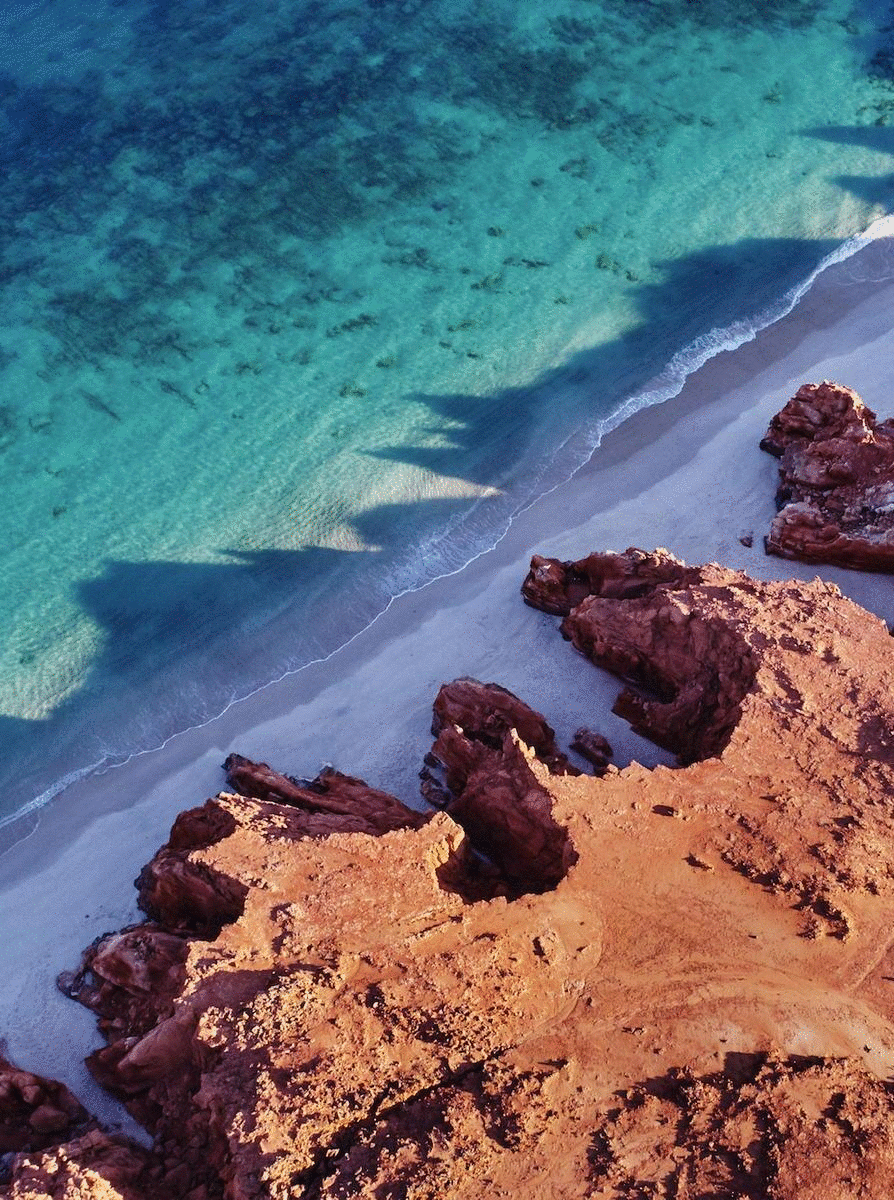 Broome to Cape Leveque, Dampier Peninsula
This is a seriously stunning, not too long, and yet massively rewarding road trip. Get behind the wheel in Broome and head north along the Dampier Peninsula for the next 206km. While the journey can be made in two and a half to three hours, it would be sacrilege to miss the picturesque stops along the way. Pop into the relaxed resort at Middle Lagoon, and you might not leave, however, it's time to get back on the road. The next stop is Kooljaman Resort, set amidst the sandy beaches pockmarked with dusty red and rocky outcrops in spectacular contrast to the azure blue of the ocean. A trip to this part of the world isn't complete without a visit to Cygnet Bay Pearl Farm, where you can learn the ins and outs of how the jewels of the sea are harvested and the history of pearl farming, all at Australia's oldest pearl farm.
Broome to Kununurra
If you've got the time, hit the tarmac for the twenty-something hour drive north of Perth to Broome. Or just jump on a plane and in two and a half hours you'll be at your starting point. Then it's an eye-popping road trip, taking you back in time over 40,000 years throughout your journey—and off the road. It's worth taking a day or two to soak up the beauty of Broome before you zoom off; a WA destination that needs no introduction. While here, meet cultural custodian, Bart Pigram and learn about the culture and history of the traditional owners of the land with a tour from him at Narlijia Experiences Broome. After feet have been amply wiggled in the white sand of Cable Beach, strap on those boots for a four and a half hour trip to Fitzroy Crossing, where you'll have the chance to catch barramundi on one of the largest rivers on the planet. Head up to Geikie Gorge National Park and learn about the culture of the local Bunuba people amongst ancient fossilized lifeforms. Drive up to the Mimbi Caves and view the Aboriginal cave art they hold, before continuing to the gateway of the Bungle Bungle Range and up to Halls Creek. You can't miss Woolfe Creek Crater, the second largest meteorite crater in the world. For a different angle, it's pretty cool to jump in a helicopter and rise above the incredible landscape and the World Heritage-listed Purnululu National Park. You'll need a 4WD to get to the park and explore it's impressive 350 million-year-old scenery before reaching the end destination of Kununurra, via the Ord River and Lake Argyle of course.
Gibb River Road
It's the granddaddy of road trips: the famous Gibb River Road. For this you'll need a 4WD and a touch of adventure, as you make your way across the 660km stock route from Derby to Kununurra, staying at stations along the way. If you are hiring a car, pick it up in Broome and head across to the first settled town of the Kimberley to get started. Derby gives a fascinating insight into outback life, and it's also the ideal base to take a flight out to the Horizontal Waterfalls and the 1,000 islands and islets of the Buccaneer Archipelago. Stock up on supplies and head into Windjana Gorge National Park to discover 100-metre fossil-filled walls and WA's oldest cave system in Tunnel Creek National Park nearby. Take a dip in crystal clear pools and see Aboriginal rock art travelling through Bell Gorge and Manning Gorge before heading across to the Mitchell River National Park where rainforests, bushland and river fishing await (be sure to research before you set off as access to Mitchell River is limited). This road trip is one of the country's most spectacular, with abundant wildlife and waterfalls of the Prince Regent River, before reaching the three million acres of the Cockburn Range. Finish up your road trip with one last stop before Kununurra and touch of luxe at El Questro Wilderness Park and a five-star homestead. And, of course, there is plenty of camping for the rest of us.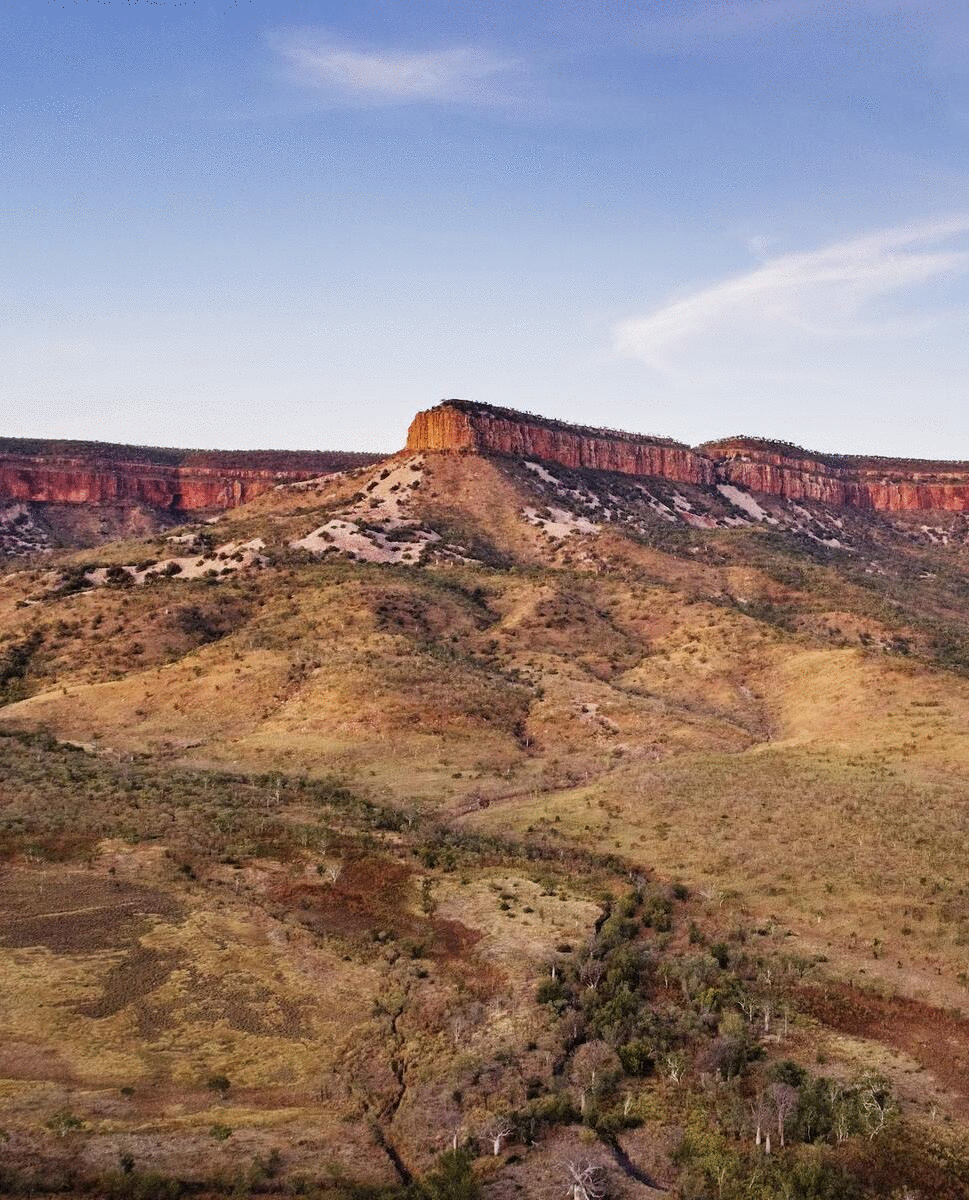 The Coral Coast Highway
A sucker for coastal views and salty air? Then this is the trip for you with the bonus that it's an easy drive, so no 4WD or cross country skills needed. Start in Perth and head towards Cervantes, a sleepy and serene beach town you'll reach within two hours. On the way pop in to see the otherworldly Pinnacles dessert. Next up, it's off to Geraldton, with a stop at the famous Dongara bakery and the Illegal Tender Rum Co. on the way, though there are plenty of gastronomic delights awaiting you at your destination. If you have time, make sure you have a dip and then jump aboard and explore the Houtman Abrolhos Islands before hitting the road again and catching a glimpse of Hutt Lagoon's famous pink lake on the way to Kalbarri. The town sits at the mouth of the Murchison River, and there is PLENTY to do here. Don't miss the new Kalbarri Skywalk, and head out for a hike along the Bigurda Trail. Take your pick from quad biking, kayaking, and snorkelling around the spectacular scenery before venturing to Shark Bay, WA's first UNESCO listed site. Shark Bay also holds immense cultural and ecological significance to the region's first people. Take a tour with guide Darren 'Capes' Capewell and his business Wula Gura Nyinda Eco Cultural Adventures. A descendent of the region's Nhanda and Malgana people, his cultural tours even include the chance to SUP or kayak with him through his homeland. The area is abundant with wildlife, from dugongs to the oldest living fossils on the planet, and there are also the friendly dolphins of Monkey Mia to say G'day to before heading up in Coral Bay. Here, you'll discover an eye-popping reef filled with coral gardens, the chance to swim with whale sharks and the rugged limestone ranges of the nearby Cape Range National Park. The road trip ends in Exmouth where you can either drop off your hire car and fly home or turn around and catch a glimpse of anything you might've missed on your way up!
Fire up the playlist and pack the car, it's time to dig deep and support this beautiful place we call home, starting with a road trip up north.
Need more road trip inspo? Here's a few more of our favourite WA destinations worth travelling for.
Image credit: Tourism Western Australia